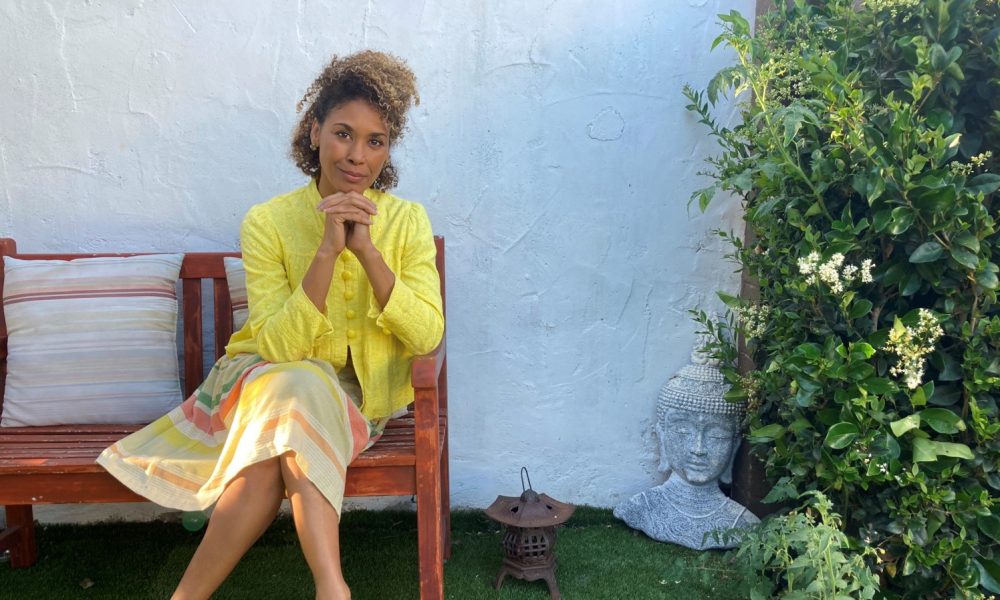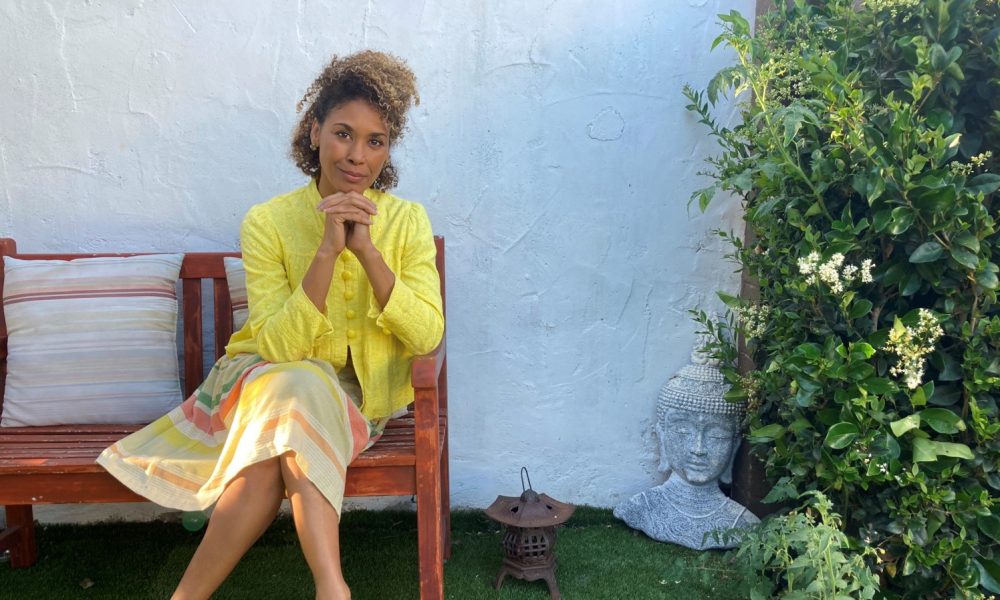 Today we'd like to introduce you to Victoria Tilford.
Victoria, please share your story with us. How did you get to where you are today?
I grew up as #6 of nine kids in a very blended family in Jamaica, Queens New York. When my mother, Bahamian, and my dad, Polish Jew and 19 years her senior, met, they had five kids between them. Then they had me and they adopted three more. My mom came from a Pentecostal background and became a Jehovah's Witness when I was two. My father said he was an atheist but I actually think he was so mad at God that he denied Her existence just to piss Her off. Neither being a Jehovah's Witness nor being an atheist/agnostic resonated with me.
At eight years old, I was in rehearsal for a Broadway musical written by Toni Morrison. I was surrounded by creative spirits who engaged in many mystical and spiritual practices. One day as I was looking out the window of the old rehearsal building in NY, one of the elder cast members came over to ask what I was staring at. I replied, "Bubbles." A few moments later, he came back with a few of the other cast members and they shared with me how they 'stay connected'. They began teaching me transcendental meditation, breathing techniques and introduced me to journaling.
This felt like the missing piece. That moment started me down the path of exploring many different traditions, religions and ways of life.
At 12, I begged my mother to allow me to search out my own path. I told her that I didn't understand the language that God spoke to Jehovah's Witnesses. I needed to find the language God spoke to me in. To her credit and I'm sure with a great deal of fear for my soul, she basically gave her blessing. That led me to Buddhism, Ifa, Siddha Yoga, Wicca and Kundalini Yoga.
I studied and still study, many different ways of life, traditions and religions. I find Truth in all of it and one of my missions is to discover and unveil the threads of our belief systems that connect us all.
I got certified as an Anusara Yoga instructor in 2005, certified as an InnerLight Method Practitioner in 2014 and in 2016, received my ministerial license from my home church, Christ the Resurrected Los Angeles.
Has it been a smooth road?
It's been smooth at times and rough at times. I've been very grateful to have always had support. My family and friends, my husband, even my mom, who constantly shares how proud she is of me, have encouraged me and been there every step of the journey. Not to mention, my tribe; my ancestors, guides and angels, who work on my behalf in some known but mostly unknown ways. I've had some serious health challenges that took over a decade to manage. And with the work I do, my own growth and healing is required. Self-excavation ain't always easy.
So let's switch gears a bit and go into the iElevate ME story. Tell us more about the business.
Everything I do is to assist people in reaching their divinity and attain the highest version of themselves. I address the mind, the body and the spirit through the healing of the nervous system. Mindfulness, co-regulation, breathing techniques, yoga, etc. all tone the vagus nerve, calm the nervous system and allow the body to move into healing states. From this state of wholeness, we can access those higher states of consciousness and our intuition in ways that can bring forth new inventions, cures or the next great idea that will uplevel our experiences on a global level. My goal is assist in that movement.
As a yoga instructor, I facilitate classes, group and privates. I teach people how to calm their nervous systems, reintroduce them to their bodies and cultivate mindfulness. There's a great deal of research being done on how the body actually holds the traumas we've experienced within our very tissue. For more info on this read my Grandmother's Hands (Resmaa Menakem) and The Body Keeps the Score (Bessel van der Kolk).
As a minister, I assist people as they navigate lifes' profound transitions; weddings, funerals, christenings, house blessings, etc. I have preached at my own church and been a guest minister at other churches, widening the understanding of what following the life of Christ could look like. My pastor/spiritual counselour is very open and inclusive and we honoured and celebrated many different traditions and holidays in our church. The Jewish Seder, Yoruba Egungun Festival, etc. Although I'm ordained in the Christian tradition, I follow and incorporate many traditions in my practice, especially Ifa, an earth-based tradition that originated in Yorubaland as many as 8,000 years ago.
As an InnerLight Method practitioner, I facilitate group and individual energy balancing and mindfulness sessions. I mentor new practitioners of the Innerlight Method and co-facilitate Healing House, basically a huge dance party where we dance our energy up into a state of expanded consciousness and then transition into a guided Group Energy Balancing meditation for the purpose of collective healing and transformation.
Dr. Niki Elliott, founder of the InnerLight Method, has a wonderful saying, "Our goal is to have a grounded spiritual experience in a balanced physical body". My life's mission in one sentence.
What sets me apart from others? Me! All that I am and have been, has informed what I do. I am committed to transformation, for myself and others. And if you want what I do in the way that I do it, well then, you gotta come to me for it!
How do you think the industry will change over the next decade?
Big shifts are happening already! What used to be considered 'woowoo', earthy-crunchy hippie stuff, now has the endorsement of the scientific community. Joe Dispenza, Cyndi Dale, Brene Brown, Gregg Braden, Dan Siegel, Stephen Porges, and countless other masters in the fields of mindfulness, neuroscience, quantum physics and energy healing are becoming more mainstream and sharing previously esoteric ideas, in ways that are palatable for everyone. They're finally beginning to prove scientifically what yogis and mystics have been saying for centuries. We've been living under the fear of this pandemic for the past 3 months and then the violent murders of Black people has created a lot of fear and anger and times are very turbulent. There may be a tendency to feel hopeless or helpless in the midst of all of it. I can see that but I lean into a different understanding; the higher understanding that moments like these, as painful as they are, are true growth opportunities. Coronavirus and racism all cause an inability to breathe, and not just for people in Black bodies, but for everyone. There's a great deal of healing that needs to be done and it won't be done in the White House or in boardrooms and it can't happen only on an individual level; that healing needs to happen collectively and in our hearts. This industry created the scaffolding required for collective healing and heart healing and it is primed for addressing the core needs of our society. And we've been ready. Now everyone else seems to be as well.
Pricing:
$150 per individual session (sliding scale available)
$60 group energy balancing session (sliding scale available)
Contact Info:
Address: 5376 West Adams Blvd LA CA 90016
Website: https://ielevateme.com/
Phone: 3234804828
Email: iELevateME@gmail.com
Suggest a story: VoyageLA is built on recommendations from the community; it's how we uncover hidden gems, so if you or someone you know deserves recognition please let us know here.