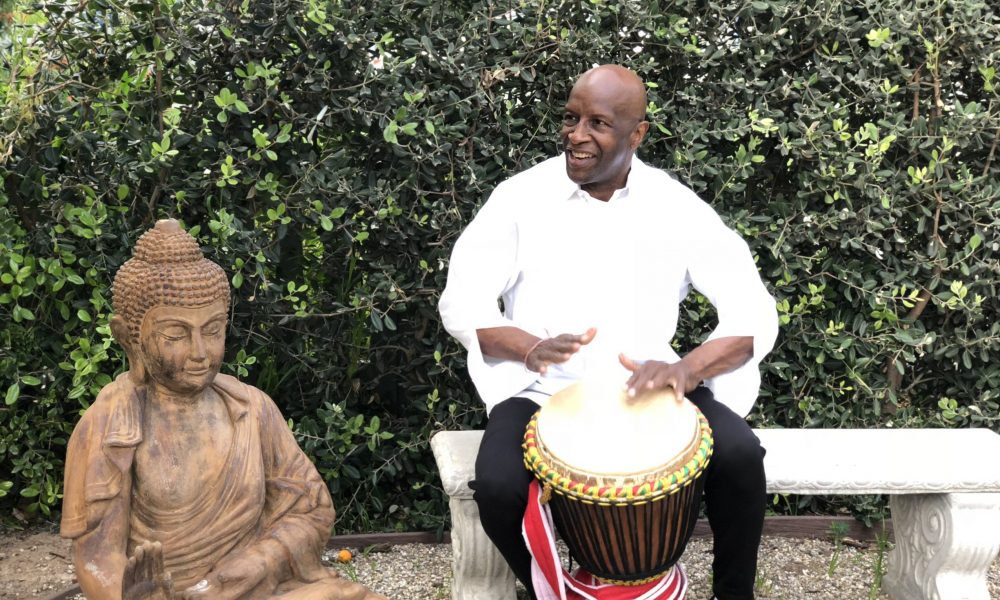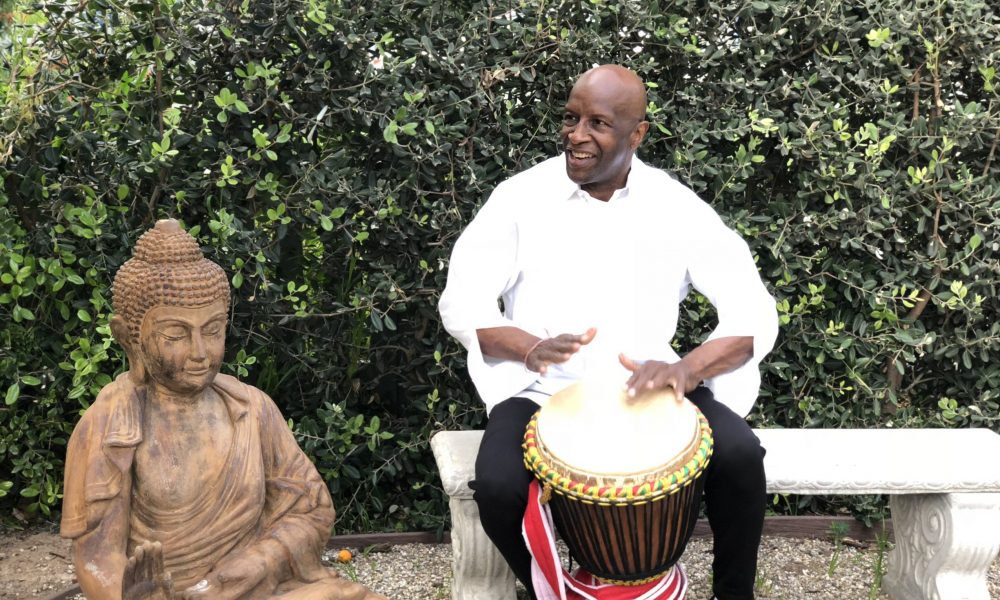 Today we'd like to introduce you to Idris Hester.
So, before we jump into specific questions about the business, why don't you give us some details about you and your story.
My name is Idris Hester, known to many as "A Miracle Man". This name came about from Rev. Michael Bernard Beckwith, leader founder of the world renown, Agape International Spiritual Center. One very important experience, story about myself is that I'm highly probable the only survivor of seven neurosurgeries for invasive brain tumor removal, 4 brain tumor removal, along with three other brain related surgeries. All life threating. The surgeries were performed with a big acknowledgement, dedication that tends to go without so many words, to all the medical health institutions, doctors, nurses, health specialist, practitioners, health care students. Especially the Neurosurgeons and their teams which performed invasive surgeries on me. Dr. Glenn Kindt: University of Michigan (U of M), Ann Arbor MI, Dr. Leslie Cahan: University of California, Westwood, Los Angeles CA (UCLA), Dr Lance Altenau: Sharp Scripps Medical centers, San Diego CA, Dr Keith L. Black, and Dr Gabriel Hunt: Cedar Sinai, Beverly Hills CA, PYSD Veronica Porche, Cedar Sinai for the many years of psychotherapy, hypnotherapy, guidance counseling, life coaching.
I am a Civil Electrical Designer (retired), Forensic Addiction Certified Therapist (FACT) or Recovery Specialist, Music Therapist, using music as medicine, Master Drummer Percussionist (percussionist in the Agape House Band).
Thank you for your thoughtfulness and interest in wanting to have a interview with myself about my inspiring story for all. I Love LA, I would Love to share the voyage, my experience, strength and hope. I'm looking forward to the opportunity to do so. Let me share my experience, strength and hope, towards perfect health, wellness and healing for wholeness, spiritually, mentally, physically and emotionally. Regardless of age, gender, race, creed color, religious, or non-religious, spiritual, non-spiritual. It's all inclusive. Through my heartfelt experience knowing that we all have similar or the same. It's very okay! Better than good, to be yourself with your uniqueness gifts and talents. It's truly within.
Briefly, I can remember as a child feeling different in many ways. One of the ways I vividly remember is being told that I was colored. This to me seemed just okay, because I just figured that colored meant all colors. This a very good thing. All the colors of the rainbow I thought. I believe it was kindergarten that we were using Crayola crayons to use to draw and color. I was drawing figures of people in the different colors. My classmate said to me, "are your people different colors?" I said, because we are colored. We got excited over my drawing and kind of loud and then the teacher came over, I asked what was going on here. I begin to describe the drawing and that my people were colored and my classmate was saying no. She looked at the drawing and begin matching the colors of us, she said that I was the black one and that my classmate was white. This didn't make sense to and seem to be the furthest from the truth. That day, I had on a black shirt, so confusingly, I was looking at my skin and the black shirt, I was seeing my skin brown as the brown crayon and my classmate was definitely not the color of the white crayon.
In elementary school, my friends and I were very close in the class rooms, our studies, playground activities. Upon growing, it was our time for junior high school. I begin to start feeling a sense of separation from my friends. I noticed that my friends begin to not want to be around me or speak to me. A noticeable observation and difference was that they begin interacting with our new classmates in the suburbs, some of which had not been interacting multi-culturally or with black people. I begin to really feel the effects of racism and prejudice around this time in my life. I have many similar true stories. It was not about race, there is no race. It's about being honest, truthful, loving, caring and kind in spite of outside circumstances, situations, seemingly problems or mistakes. Through my many experiences, I became a Civil Electrical Computer Designer working as a consultant with 5 Fortune 500 Engineering firms on many projects globally and nationally. I became a HealthRHYTHMS Facilitator, using Music therapy and music as medicine. Also, I'm a Forensic Addiction Certified Therapist, assisting clients with alcohol or substance abuse problems.
I am so excited and looking forward to our continued relationship and the progress to get stories out to all. One message is that there is a way. Your time is greatly appreciated. Please feel free to contact me at idris@drummunication.com 213 663 4226. Remember that, this is the: 'Best Day Ever.'
We're always bombarded by how great it is to pursue your passion, etc – but we've spoken with enough people to know that it's not always easy. Overall, would you say things have been easy for you?
The road has been many highs, lows and in between, especially uncovering, discovering and releasing old ideas, thoughts and paradigms, to come to an understanding of self worth, self esteem, self values. To see everyone as similar or the same, yet unique. Having had 7 neuro-surgeries, being treated as my life was over, handicapped, or disabled by many, is a lot to take, whether it is spiritual, mental, physical or emotional. being treating as though you don't exist or a problem. Very painful, especially having to learn how to walk, talk, read etc. with no outside support. However, knowing and seeing the best in others comes with the struggle.
So, as you know, we're impressed with Drummunication – tell our readers more, for example what you're most proud of as a company and what sets you apart from others.
Drummunication: A Transformational Experience supports perfect health, wellness and healing for wholeness spiritually, mentally, physically and emotionally, teaching facilitation by me, a "miracle man," Idris Hester. This drumming integrates shamanic and angelic sound wellness and healing using drums and percussion. The shamanic deals with all the sounds of nature, past, present, and future. The angelic comes from ethereal and auric fields of energy. I discovered an integration with shamanism and angelics. Drumming uplifts and energizes one spiritually, mentally, physically and emotionally. You will also experience a process called guided drummeditation healing, which is a very important part of the process of Drummunication: A Transformational Experience. The deeping is clearing and cleansing energy. It is about expanding all the goodness of your qualities, spiritually, mentally, physically and emotionally, into the remembering and knowing of one's whole self. You will become more aware and conscious of your gifts and talents; the deeping comes as a result of this awareness and consciousness-raising process. The power of the drum. Revolution to evolution. I do Shamanic Angelic sound wellness and healing for wholeness, using drums and percussion. Music therapy, music as medicine.
Drummunication A Transformational is global, we went to Bali, Indonesia, Haiti, Japan, Israel, Costa Rica, Italy. This company has much support from individuals and groups. I have always been active in underserved areas, whether race, creed, color, ethnicity, religion or lack of religion, discrimination or prejudice has been used against people in these areas. Because of my activities in the Los Angeles area, I have received citations of commendation for my service and work. I received one for all the service and time I provided for chemical dependency and alcohol abuse in the inner city. I received another for working in the Pacific and Asian American community. I also received an award from the All Peoples Organization for being involved in change for everyone. I received another award from the Amity Foundation for helping former inmates, parolees, reach their highest potential to reach their goals and become productive members of society, using my position as a counselor and my counseling and music therapy experience. Over 90 percent of clients were prescribed various medications for psychological issues. Most are dual diagnosed. I am an inspirational/motivational speaker, life coach and voice for all mentally challenged persons like me. The clients I have assisted includes but are not limited to substance abusers, chemical- and alcohol-dependent people, institutionalized parolees, juvenile delinquents, people with PTSD, OCD, ADD, or ADHD and Neighborhood Watch programs. I have a high interest in health consumers and thus have been a critical participant in groups that have a direct interest, involvement, or investment in health, something that is valuable to the employees and customers of business concerns with mental-health policy processes. I will be able to provide a strong speaking voice for mental-health clients, so we can be heard on all issues concerning clients and public policies affecting them in the government, the media, and the community.
I have engineered, designed, created and developed plans of action for the Asian American Drug Abuse Program (AADAP), the Young Men's Christian Association (YMCA) youth program through Community Employment Training Act (CETA) and the Amity Foundation. I have directed, managed, coordinated and facilitated program staff who acted as consultant advisors in this process.
So, what's next? Any big plans?
To have Drummunication become a household name, continue to allow Drummunication to expand.
Raising awareness, consciousness to Music therapy, music as medicine. The historical value of drumming.
Contact Info:
Website: www.drummunication.com
Phone: 213 663 4226
Email: idris@drummunication.com
Instagram: drfunck
Facebook: idris Hester
Twitter: idrisone
Getting in touch: VoyageLA is built on recommendations from the community; it's how we uncover hidden gems, so if you know someone who deserves recognition please let us know here.