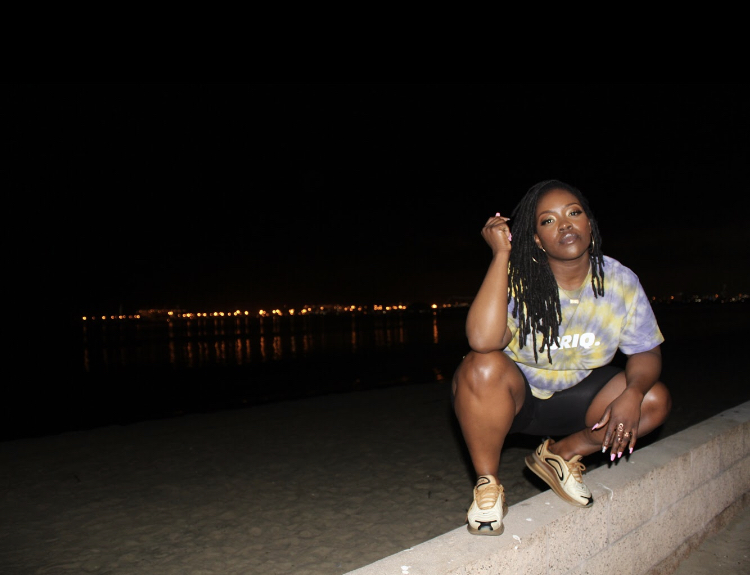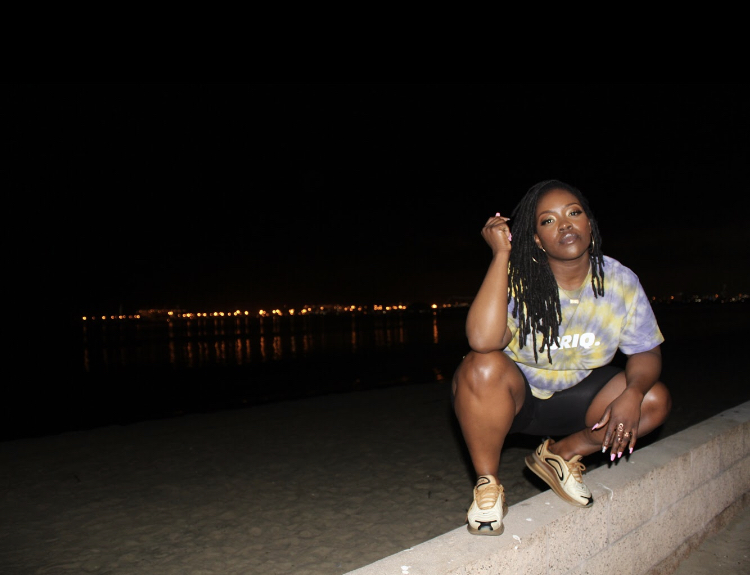 Today we'd like to introduce you to Ico Onyia.
Ico, please share your story with us. How did you get to where you are today?
Growing up, my Uncle was a long-time dancer, singer and worked for years as a background dancer for a notorious Michael Jackson impersonator in Las Vegas named E. Casanova during the 1990s. He also for the Pantages Theatre in Los Angeles for over 20 years and would always gift my cousins and I with free tickets to plays and musicals year-round. I was fascinated with the plethora of greatness I was exposed to pertaining to music, art dance and theatre production. From seeing every famous musical from Lion King and Annie to The Nutcracker and Alvin Ailey dance ensembles, I've seen just about it all. I've always had a passion for music and art so I naturally gravitated to that world because I had so much respect for the artistry and commitment of all of the Artists, no matter the art form. I also took a lot of dance classes, played instruments including the violin, clarinet, piano and the guitar, I sang in my church choir for years and also was apart up my grade school choir and orchestra.
Eventually, my heart and focus resided with playing basketball and volleyball as I got older and through high school. But my creative side and inner-artist never died. I was in drama club in high school and I eventually got fully consumed by the "real-world" once I got to my college years. In my junior year of high school, my high school sweetheart and his friends started a reggae band so I would frequent all of their shows, networking events and rehearsals. One of the first shows they did they opened up for roots-reggae royalty, Don Carlos and being apart of that experience changed my life. As like minds and a true group of sweet-reggae music lovers, we would make it our duty to travel to all of the hottest concerts and festivals whenever we had the opportunity. From the nostalgic, late Raggamuffins Festival every summer in Long Beach, to the concerts at the OC Fairgrounds during the OC Fair summer season, we made it our mission to dedicate time to spend time together and celebrate life in love, with Great music every chance we could. We were from all walks of life and different cultures. And that's what made us humble, stay respectful and appreciate the nature of us all being interconnected. Especially through good music and great food.
In my senior year of high school, I started working to help my mom financially after being laid off from her job of 20+ years. My initial goal was to attend Howard University to major in Business Marketing or Event Management, and double minor in theatre production and radio broadcasting. But everything changed when my mother got laid off. After I graduated high school things got really tough for me and I ended up working two and three jobs at a time just to make ends meet. I was entirely disconnected from the twos thing I love the most; music and events. Ever since I was kid, my favorite time of year was holidays and my birthday(like most children). Not because it was all about me, but because every year I looked forward to challenging myself to see how I could make my family and friends feel happier and happier after each event, no matter the celebration. For example, to celebrate my 16th birthday my Mom rented me a charter size party bus for 30 of my closest friends, rented a room at Lucky Strike Lanes so everyone could eat, drink and bowl on us for hours, then finally ended with is all enjoying live entertainment at the Universal City Walk. Despite all the gifts and love I was shown for hosting such a good time, what resonated the most with me was the fact that a good number of my friends never even had a birthday party but told me they felt like it was their birthday the whole night. My favorite part of that entire evening was all of us breaking bread, dancing together and taking a big group photo before we headed to Hollywood. I felt like we were all on top of the world, without one bad thought in our minds and even if it was for just one night, we all had that memory to cherish forever.
My Uncle Marvin made it his responsibility to always teach me about my history and my culture every chance he got. Especially if it had to do with music when we were younger. Some of my favorite shows growing up were the Jackson 5 Cartoon show, Fat Albert, Teen Summit, Proud Family, Live at The Apollo, A Different World, All That, 106 & Park, Moesha and more. He made it cool to watch classic Black Films like the Breakin' Electric Boogaloo movie series, Purple Rain, Krush Groove, Sparkle(1978), The Wiz, Cab Calloway's Hid-De-Ho, Mo' Betta Blues, Harlem Nights, The Five Heartbeats, The Temptations, Why Do Fools Fall in Love, What's Love Got to Do With It, Mahogany, The Inkwell, Sister Act I & II, Michael Jackson movies, all Spike Lee Movies and many more. I've always felt connected to my roots and the "O.Gs" (Original Greats) before me that paved the way for Artists like myself and others alike.
When I finally decided to go back to school, I thought I'd try out city college just try to and preliminary get back into the groove of attending school. After a few attempts at other community colleges in the effort to try and avoid my familiarity of Long Beach, I ended enrolling at Long Beach City College in early 2014 but I didn't really starting taking it seriously until the following year because at that point my life had changed for ever. I was recruited at a booth by a young African American man who, at the time, introduced himself as The President of the only Afro-American professional club on campus called "DAAP" invited me to one of their weekly club meetings. Becoming a member of DAAP changed my life forever and is the reason I ended up finishing my degree at LBCC. Especially considering the fact that the group of like-minded individuals that I connected with and now call family forever came into my life during a time where I wanted to give up on school and as a Creative. One is my first club events that I attended was a talent show and poetry night, and I was absolutely amazed at the abundance of raw, authentic talent that existed just within my own club. And from that day forward my "inner-light" got its spark back and I wanted to be of service and promote the talents of my friends no matter what. I wanted to create experiences and events to give artists a platform to share their gifts to the world.
In Fall of 2015 DAAP students were taken on a trip to the Umoja Student Conference that is held annually each year in the Oakland. There I was able to witness some of the most amazing dancers, singers and performs I had ever seen and I was just in pure delight the entire trip. One night in particular my board, Advisors and myself all had dinner at Kingston's 11 Jamaican restaurant and I saw a band called Sol Development perform that evening. Talk about phenomenal, these people were pure magic. They had every person's spirit in that room in the palm of their hands with every note, melody, poem, djembe and affirmation that was said in that performance that night. I will never forget seeing them perform for the first time. It was so vulnerable and empowering it was the epitome of captivation with soul.
During that same semester, the fall 2015 DAAP Board was also planning our 3rd Annual Symposium for all Afro-students on campus. Some of the main event components we were planning for were registration, decorations, food, workshops, guest speakers and entertainment. I was DETERMINED to book Sol Development and bring them to Long Beach. And I did just that, with the help and faith of my DAAP family of course. We ended up successfully featuring Sol Development at our event and I was eager to get my hands on the next show or event to plan.
The following year I was the DAAP Public Relations representative and I was a Co-Chair of our African-Diaspora awareness event called SHADES (Showcasing Hues of African Diaspora Existing in Society). For SHADES each year DAAP students would select 6-9 countries in Africa and surrounding continents to educate LBCC students about the black presence in that country in the effort to honor and celebrate through history and cultural artifacts including but not limited to traditional food, garments and music. For the 2016 event one of the countries we selected to honor was South Africa. A few months prior to SHADES, I ended up volunteering for the Uptown music fest and I got the opportunity to meet and directly work with the beautiful, gracious soul-singing legend and Artist, Goapele. At the time I was currently working for Marriott as a Front Desk Agent and come to find out Goapele was staying at my hotel so I ended up checking her in and out of her hotel. Upon her departure, I had an amazing conversation with her and she eventually gave me her manager's contact information. I almost ended up booking her for our SHADES event that semester but I ended up having to refrain after losing funding for our entertainment budget. I ended up keeping the relationship with her management team to the point I almost booked her for a later event that fall but she wasn't able to participate due to scheduling conflicts.
From that point on, I was determined to keep booking shows and talent. In October 2016, I partnered with a local promoter who had an available night at a local favorite dive bar called Que Sera, which is the hosting home to one the most popular showcase in Long Beach called Fight Club LBC. So I asked a few of my artist-friends from DAAP to be apart of a showcase I was planning, in addition to a few other folks from my LB family and we had the whole night planned. One thing that was for certain that constantly made my mind ponder was "how was my showcase going to be different?".
Almost every week in each semester my DAAP family members and I would meet for our regularly scheduled Board Member meetings and weekly general club meetings, but a lot of the kids would always be hungry. Studies show that about 50% of college students suffer from food insecurity on average, which is basically a fear of not knowing if and when you'll eat again. Aside from the nutritional defects and psychological turmoil that's generated from lack of food intake, I started to realize just how hungry a lot of college kids usually are. And a lot of them were Artists too. So I made it my mission to have food at every single event I curated, and the Artists that performed at any of my shows or were involved got to eat for Free.
So for my first year doing Soul Cypher shows, I would make a huge soul-food dinner in my studio apartment and serve the food to people in the bar at the shows. And for the times I didn't make the food myself, I just partnered with a local entrepreneur and food vendor to promote their business by providing food for each event, as long as they let my Artists eat for free. The more and more I had food at my events the more and more I was able to be of influence for people to eat food with substance. More importantly, I never really liked the idea of people going out to great events, have an amazing time and then leave abruptly when they were hungry. I used to be that person a lot, and I don't like it at all. I'd much rather recycle my dollars, enjoy myself and not go hungry all in the same setting.
Hands down, Soul Train was my favorite show growing up and I admired the late Don Cornelius a great deal for his passion, his vision, his tenacity and his ability to make things happen in a society where you'll experience rejection more often then you get opportunity. He and the legendary Black Godfather himself, Clarence Avant, taught me that you have to always have vision and genuinely believe in yourself and your people, but without having resources you will never reach your true potential; let alone have success. For people of color specifically, talent has never been anything to question, but opportunity is more likely to come to those with equal parts talent and resources with love. That's our formula, raw talent + good ole soul-food + resources with love = Soul Cypher. I named my organization "Soul Cypher" because Creatives make the world go-round. Every event and/or experience we host, curate or contribute to is about the giving, exchanging and receiving of energy. That's what a "cypher" is. All in togetherness, to celebrate life through music, art, food, entrepreneurship and in honor of the great OG's ("Original Greats") before us who paved the way. Every event the music our DJs spin is themed to play the music of great OGs who have birthdays that month all whilst incorporating some of the hottest local and mainstream music out today.
For the past four years, I've been able to turn what started out as an idea to showcase my artists-friends, celebrate OG's and feed college kids into a creative collective, marketing and production company. All that's dedicated to celebrating and promoting emerging Urban Artists from Long Beach and surrounding cities. I've had the pleasure to work with over 50 of Southern California's most talented Artists of all forms including but not limited to Sol Development, Nonchalant Savant, Rae Khalil, Aye Mitch, Young Sparks, Cameo Adele, Black Noise, Scummy Sunny (fka Peter $un), Bobby Earth, Trey Graves, Seafood Sam, LaSpeaksVolumes, Poohlah, Astra "FunkyChunkyy" Marie, Fevah, Young Revolutionary Poetry, IAMKing Q, Ra.El, T.O.N.I, NICEGUYVINNY, Apollo Bebop, Refi Sings, Ventage, Mother Nature Barz, Iman Europe, Pink Sifu, B.CoolAid, Ahwlee, DJ Nipp and many more to come.
We're always bombarded by how great it is to pursue your passion, etc – but we've spoken with enough people to know that it's not always easy. Overall, would you say things have been easy for you?
It definitely has been a long road. Things change, people change but it's all a learning experience. From losing friends and money, dealing with rejection, sexism, to sometimes not feeling like you have anything left to give. I embrace every single obstacle and adversity I've experienced. On March 31st, 2019, Artist, Community Activist and Entrepreneur, the late Nipsey Hussle was shot and killed in front of his own storefront retail store in Crenshaw district. That was also my first and last event I curated in 2019 before I went on a personal hiatus to restore. People were leaving my event heartbroken, distraught and just sad. It was a terrible thing to witness. After Nipsey got murdered I made a promise to myself and to live in my purpose, celebrate life always for it is not promised no matter how successful one becomes and most importantly to always do things with substance, from a positive place only, if I really want to influence others with prominence. Soul Cypher has never been about Me, and for that reason most people don't even know that I am the one who's responsible for the noise and good vibes with great food we've been able to create in Long Beach.
What were you like growing up?
I'll be an Artist and athlete till the day I transition. It's in my blood. Ever since I was a little Nigerian-American girl growing up singing, dancing and was even in an all girls rap group at one point named Change of Pace.
Contact Info:
Email: icoeuvreproductions@gmail.com
Instagram: @soulcypherlb
Facebook: @soulcypherlb

Image Credit:
Eddie Gwin @capturedbygwin; Ife, A Photographer @ifester
Suggest a story: VoyageLA is built on recommendations from the community; it's how we uncover hidden gems, so if you or someone you know deserves recognition please let us know here.
Check out the VoyageLA Podcast:
Episode 1 with Content Partner Lisa Taitelman, Founder of Hiking & Wellness company Find Your Trail.