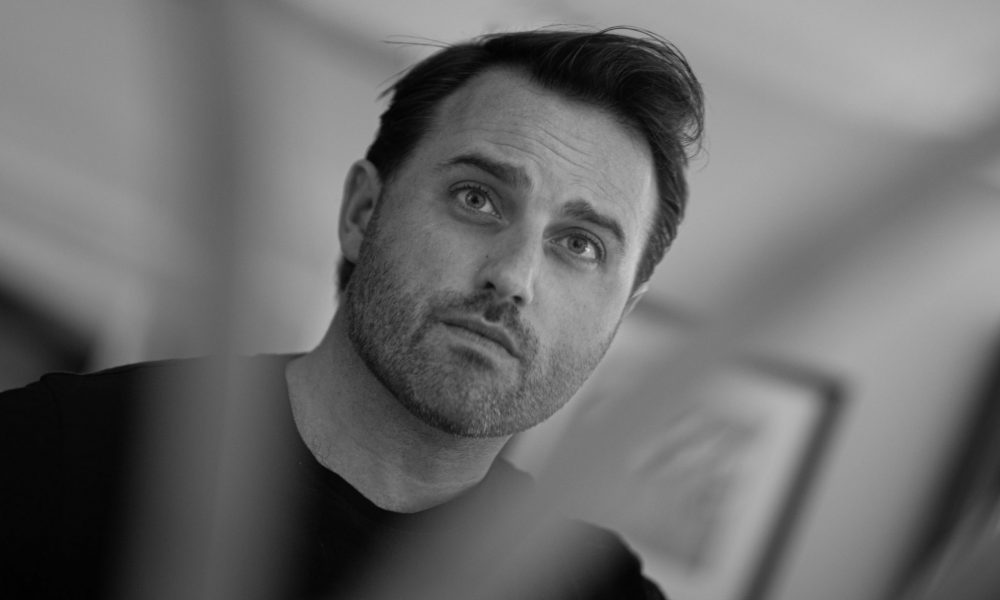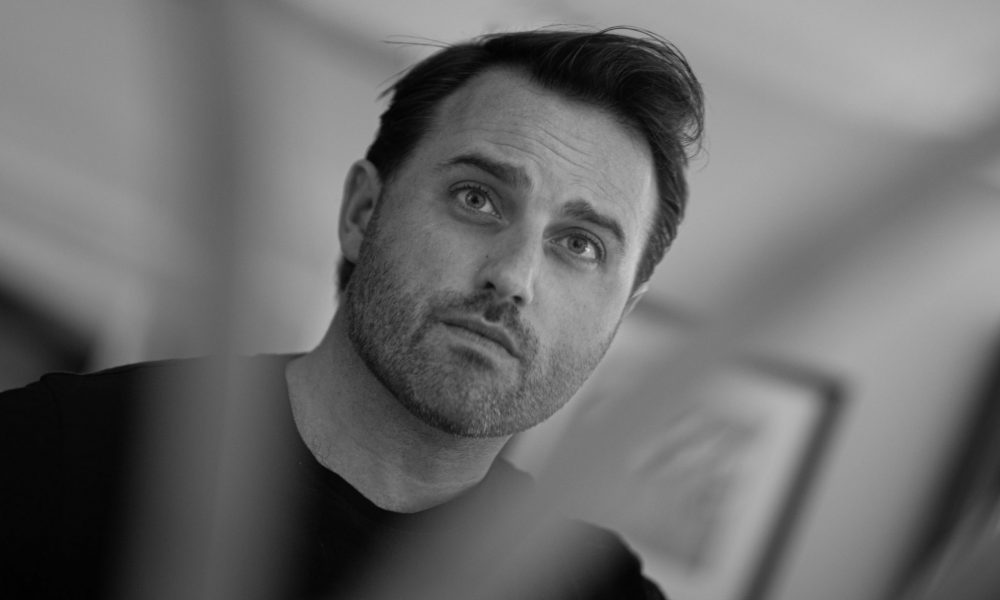 Today we'd like to introduce you to Ian Stoker-Long.
Ian, let's start with your story. We'd love to hear how you got started and how the journey has been so far.
I moved to Los Angeles just before Barack Obama got elected in 2008 to make movies. After growing up in Boston, going to Boston College ('07), and working for The History Channel out of a Boston office, I needed to see someplace new. It really was a moment full of hope, and that was the overwhelming feeling I had when I set out to cross the country in my Smart Car.
When I arrived, I slept on couches until I got some PA (production assistant) work. I had, in my mind, a back plan of getting a job as waiter, but breaking into the restaurant industry proved impossible. Breaking into the film industry, by contrast, was just difficult. My first job was on promo shoot for a KIDZ BOP album. I got water for, and cleaned up after, lip-syncing 12 years old for 15 hrs a day. But I was very happy to have the work. I really felt like I was on my way.
From there, I took any job on set I could get. Music videos, commercials, short films. First one in, last one out. Setting up tables and chairs, going on coffee runs, driving around directors and other "VIPs." I worked very hard, for not a lot of money, but life was good. I was dating the woman who would become my wife. I lived in a house with four friends. We have very few responsibilities. It was a special time. Everything was full of potential.
I took whatever opportunities I came my way, and went through the doors that opened themselves to me. That lead me to becoming an Assistant Director on commercial sets. It was a good job that paid well, introduced to incredible people, and taught me almost everything I know. It was not my plan to become an AD, the job chose me, as they say, and looking back, it was the luckiest thing that every happened to me, even if it did give me a few gray hairs.
The AD is the real unsung hero of a movie set. Often the only person who really knows what's going on at every level, the AD is responsible for the run of show. That includes safety, organization, schedule, communication, problem solving and execution. Basically everything. And it's got to be on time. Directors and DP's can be behind schedule, but not AD's. Cars, cranes, explosions, faulty sets, star talent, hordes of background actors, stopping traffic, interacting with police, permit issues, location challenges, and so on, and so on, forever. The AD has to make it all happen and make it happen safely and on schedule. If the art department is undermanned, that's your problem. If the makeup artist is slow, that's your problem. If the actor can't remember their lines, that's your problem. I still believe that an assistant director is the single most important person on a film set. All the brilliant ideas in the world are useless if they can't be achieved safely and efficiently. The most brilliant ideas are the ones that help you achieve the seemingly impossible safely and efficiently. Those ideas almost always come from the AD.
And that's what I was. I worked as 2nd 2nd AD, a 2nd AD, a 2nd Unit AD, and eventually, a 1st AD, under a lot of people more talented at organization, motivation, and communication than I will ever be. Chris Northup, Todd Lent, Ryan Ramos, Jeremy Robinson, just to name a few. I worked on music videos with everyone from The Pussycat Dolls to Mick Jagger. I worked on commercials for Loreal, Ford, Nike, Geico, Capital One, Target, and a thousand other brands. I worked on movies for Universal and Netflix, and for whatever reason, not that many TV shows. And if I am being honest, I mostly felt taken advantage of and under-appreciated, but I learned. I learned how the big machine of a film set worked. Within a single workday, I could be landing 10-ton trucks, mapping out the plates for a complicated VFX shot, helping the PA's figure out where to set up craft service, delivering a highly sensitive note to an overly emotional actor, completely reimagining the structure of the schedule to accommodate an overextended department, explaining the intricacies of four different sets of union rules (plus child labor laws) to an irate producer, gently guiding the director and DP into cutting their unnecessary extra shots that they conceived at dinner the night before while keeping the whole show on schedule and safe, all before lunch. At wrap, I might end up invited out to a fancy restaurant with the director and producers, or to a local drive with the grips and electricians, but where I almost always wanted to go, was home.
Five years after I met her, I married my wife, Jennifer. And four years after that, we had a baby boy, Rowan. As my family becomes the center of my universe, I found myself more and frustrated with the long hours on set. I wanted to be more in control of my life, for their sake, and my own. I knew we wasted a lot of time and resources placating the ideas and indecision of various "creatives." I always hated that term, "creative" (as it's used in advertising, as a noun, instead of as an adjective). As if only a select few people had been deemed worthy enough to have ideas. Good ideas are free. And everywhere. And the best ones can come from anywhere, and anyone. Onset I was viewed as middle management when for years, I had been taking their half baked brain farts and turning them into executable concepts and plans. Beyond that, I had been taking photographs and making my own little award-winning films on the side all along. I really believed that everything I had learned as AD was setting me up for something more. Whether I was on to something big, or just burnt out, it was pretty clear that it was time for me to strike out on my own.
And so I started my own boutique Ad Agency/Production Company. Within months we had our first account, and soon after that, clients who knew me as an AD where hiring Compel to create their content.
About a year after our inception, we connected with a Canadian combat sports brand called Hayabusa. Muay Thai had always been a passion of mine and a lot of my personal photographs and films explored different facets of the sport and lifestyle. They were looking to break into a brand new market and wanted to make a big splash. They were the perfect client for us. We pitched them the concept of creating a campaign centered around six minutes short film that tackled issues of domestic abuse, emotional violence, and the healing power of combat. And believe it or not, they went for it.
IF I RISE was dream to make. I trained a gym in Hollywood full of actors and fighters and so casting was easy. Almost everyone on set was friend. It was another really special time. Long hours, lots of stress, overextended in everyday possible because we wanted to make to the most of this opportunity. But we did it. And it was a great success, for Hayabusa and for us. They were sold out of the gloves featured in the film for over a year after the film's release, and it really put Compel on the map. Most of all, for me at least, it was creative success. It was very, very difficult, and I needed so so much help, but in end, I am so proud of what we created.
12 years earlier, I had set out across the country in my Smart Car to make movies, and I had finally made one. When I think back on that long drive now, it was in October of '08, I remember the feeling of hope. But I have to remind to myself that in October, the election hadn't happened yet. My career hadn't really started yet. I was driving into a deep and dark uncertainty (in automobile that was really not equipped for anything but ideal conditions). It could have been very scary. Maybe it should have been very scary. But in that uncertainly, we found hope. And the hope is what let us move forward.
Uncertainly, I think, is necessary pre-condition of hope. If the future is set, then there is nothing to hope for. Right at this moment, in June of 2020, the future looks deeply and darkly uncertain once again. And I think it's going have to be hoped that leads us out again. It's the only thing that can if we can find it.
I hope we can.
We're always bombarded by how great it is to pursue your passion, etc – but we've spoken with enough people to know that it's not always easy. Overall, would you say things have been easy for you?
Looking back, I have been very very lucky. I have a wonderful family that I am able to take care of. That is a little bit to do with working hard and being adaptable but mostly to do with incredibly good luck. That's not to say it was smooth. There were a lot of times (there still are) where I felt like I was falling hard, but those failures, more than any of the wins, made me.
If I hadn't got rejected by every restaurant I applied to I might never have gotten a job on set. If I hadn't had to work my way up from the bottom (slowly) on set I could never have gained the understanding of the big complicated machine of it that I have now. If I hadn't had such hard time dealing with so many difficult people, I wouldn't be any good at dealing with difficult people now. If everything had been easy, I wouldn't value any of it.
There were so many things I wanted, and worked for, that I didn't get. And that, in the end, turned out to be the best kind of luck. Because I got what I got, a happy family, a company I am proud to be a part of, and I wouldn't trade any of it for anything.
We'd love to hear more about your business.
Compel is new kind of Ad Agency.
We create media for brands that lives at the intersection of Art and Advertising. Media of various formats that work together to create a self-sustaining brand eco-system. Media that makes your company, and the world, better.
What were you like growing up?
In school, I was a bit of a mixed-up kid, in a good way. I liked a lot of different things. Football, and Musical Theater. Reading voraciously, and getting into fights in the parking lot. Sometimes I was a great student, and other times, if I was bored or didn't like a teacher, a terrible slacker. I dove headfirst into a lot of things. I wasn't particularly good at any of it, not bad, but not great either. (Except for chemistry, I was really bad a chemistry). Mostly, I was a trier. I tried really hard at things that captured my interest and imagination. And that was enough to be good, if not great, and enough of them.
Contact Info:
Image Credit:
All pictures by Compel
Suggest a story: VoyageLA is built on recommendations from the community; it's how we uncover hidden gems, so if you or someone you know deserves recognition please let us know here.