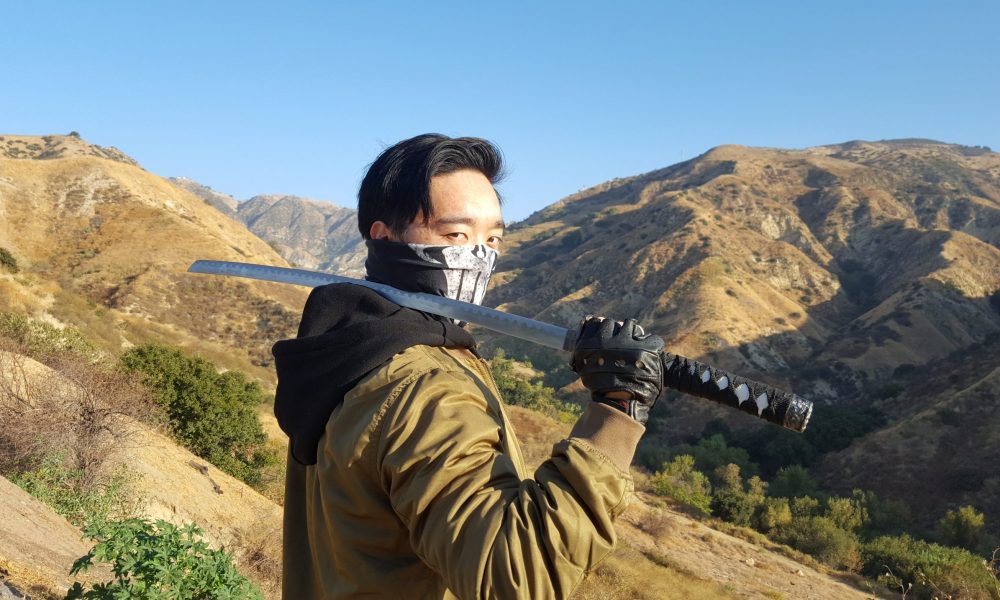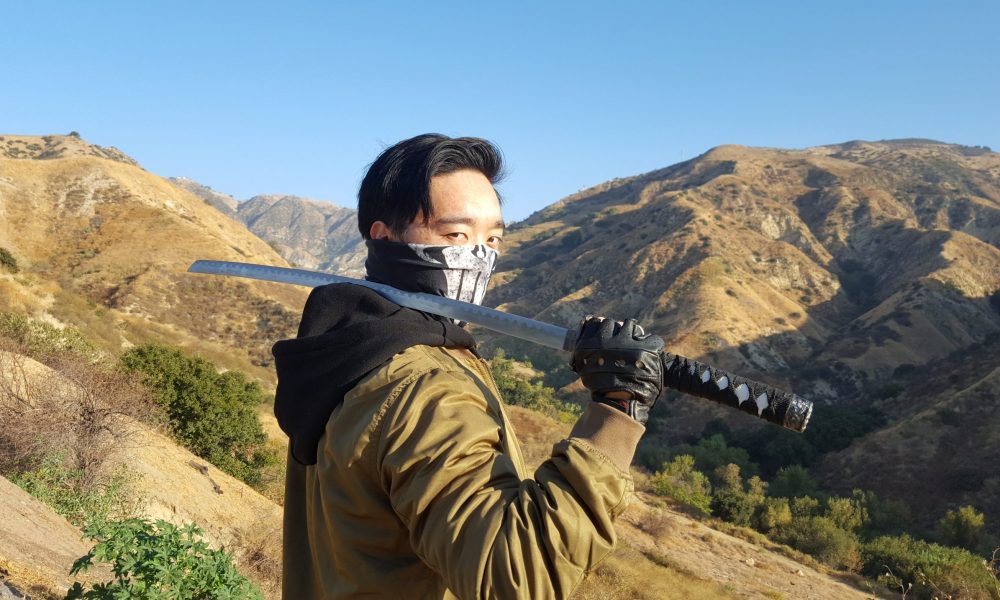 Today we'd like to introduce you to Hymnson Chan.
Thanks for sharing your story with us Hymnson. So, let's start at the beginning and we can move on from there.
I'm a working actor and stuntman and recently been branching out as a writer with a couple of scripts being shopped around. But if you really want to start from the beginning, well… I was born in Calgary, Canada but my family moved to Boston, Massachusetts when I was very young and Boston is where I proudly call my hometown. But moving to a brand new country, city, and culture was a difficult transition as a child, especially when I was usually the only Asian in a predominantly Caucasian Irish-Catholic community. However, I quickly learned that it was a lot easier to make friends if you could make people laugh so that was probably the first sign I might have a future in entertainment. Even the bullies took it a little easier on me, but only just a little. Although back then, Asians succeeding in Hollywood was unheard of and considered impossible but little did I know, I would spend a lot of my life proving people wrong and that there's no such thing as "impossible."
After graduating from Syracuse University, I took the leap of faith and moved to Hollywood with nothing but a couple of hundred bucks and a couch to crash on at a UCLA fraternity house; thanks to my Theta Chi brother, Koby Rehman. I arrived in LA totally lost and actually bought a "Breaking Into Acting for Dummies" guide book. I started doing background/extra work to get experience and in my very first week, I got upgraded on the TV show, "GREEK", where they gave me a couple of lines of dialogue and I became a recurring, featured character as a fraternity pledge. (Art imitating life? Haha) From that moment on, I was hooked and knew that this was what I was destined to do the rest of my life. I was committed to Hollywood, all or nothing.
As I began my journey as an actor, I also fell in love with my other passion… stunt work. I grew up idolizing Jackie Chan, not just because he was Chinese like me, but because he did both acting and stunts so masterfully that you couldn't help but love his work. So I always considered acting and stunts going hand-in-hand. Plus I already knew I was good at getting beat up over and over again thanks to my background in martial arts and a brief yet tumultuous stint on the Syracuse football team as a walk-on runningback. So I started training in stunts and fight choreography at XMA HQ under Mike Chat (former Power Ranger) and instructors Nick Stanner and Mike Moh (that's right, Tarantino's Bruce Lee!). As my stunt career took off, I began training more and more with some of the world's top stunt performers and coordinators. Absorbing everything I could and humbling myself to spend more time listening and less time talking. But my passion for stunts and fight choreography started at XMA and am grateful for that launching pad.
Fast forward to the present, I've come a long way and still have a long way to go but if it all ended today, I've already got a resume I'm proud of… milestones like acting with Jim Carrey in the Showtime's series "KIDDING", was part of the stunt team on "AVENGERS ENDGAME", was the Starring Lead role in the movie "ESCAPING LAS VEGAS" opposite Billy Zane, a long list of commercial work, and another lead role in the upcoming comedy-thriller movie "KNIFECORP"…but as proud as I am of my 50+ IMDB credits (really not that impressive compared to the true industry veterans), ultimately…I much more value the genuine friendships that have lasted in a town that makes its money off the superficial.
Stay humble, stay hustling… That a decent intro?
We're always bombarded by how great it is to pursue your passion, etc – but we've spoken with enough people to know that it's not always easy. Overall, would you say things have been easy for you?
There's a reason why the entertainment industry is THE MOST difficult to break into and have a sustained and successful career. There's the obvious bias against actors/talent that aren't considered one of "the beautiful people" that don't have the square jaw, chiseled body, and supermodel good looks. Even though various elderly Asian aunties tell me often that I'm handsome, I know I'm not the typical Hollywood-good looks type, but I'd like to think that I'm atleast a solid 7, haha. Probably even an 8 or 8.5 outside of LA. So right off the jump, it's an uphill battle getting/booking auditions… but try to make it up with personality and talent, right? WRONG. Whether it's nepotism, favoritism, or someone predatory taking advantage of their position of power… 9 out of 10 times, the "most talented and deserving" actor doesn't book the role. There is so much that goes into the casting decision that is out of the performer's control that you really can't take it personally. So as an actor/stunt performer, you just grit your teeth, absorb the hit, and then smile and ask for more. Just have to keep on grinding and eventually it "might" work out. Hope it doesn't make me sound jaded…does it? haha
But in all seriousness, an important lesson I've learned is that in order to become fruitful, you need to stay faithful. Don't lose focus on what's truly important and don't stress on the things out of your control. Unfortunately, throughout my life and especially in Hollywood, it's clear that things were/are immensely more difficult as a minority and especially as an Asian-American and the racial disparities/deep rooted, "old school" thinking of Hollywood. Definitely something that would take a whole other article to discuss but even all the obstacles and hardships that I've endured have been valuable in building me up to the person I am today. Always content but never complacent.
Despite it happening in baby steps, Hollywood is finally realizing the true value and worth of diversity and it's been amazing seeing the cultivation and explosion of Asians and Asian-American stars recently but it's just the beginning. Especially with organizations like the Coalition of Asian Pacifics in Entertainment (CAPE), East West Players, the #GoldOpen movement, and more Network and Studio diversity initiatives, the future is looking brighter than ever for diversity and Asians…as long as we never stop fighting for it.
Contact Info:
Image Credit:
Headshots by David Chan Photography
Suggest a story: VoyageLA is built on recommendations from the community; it's how we uncover hidden gems, so if you or someone you know deserves recognition please let us know here.