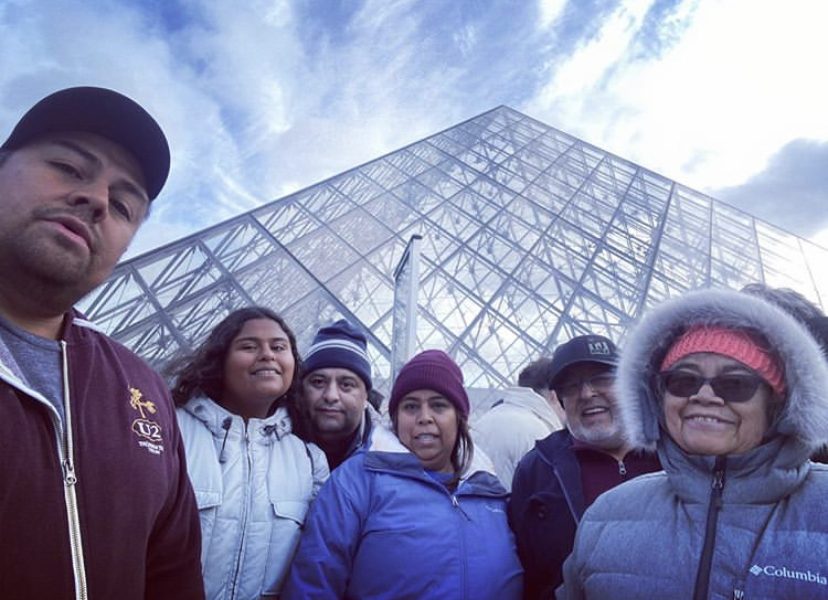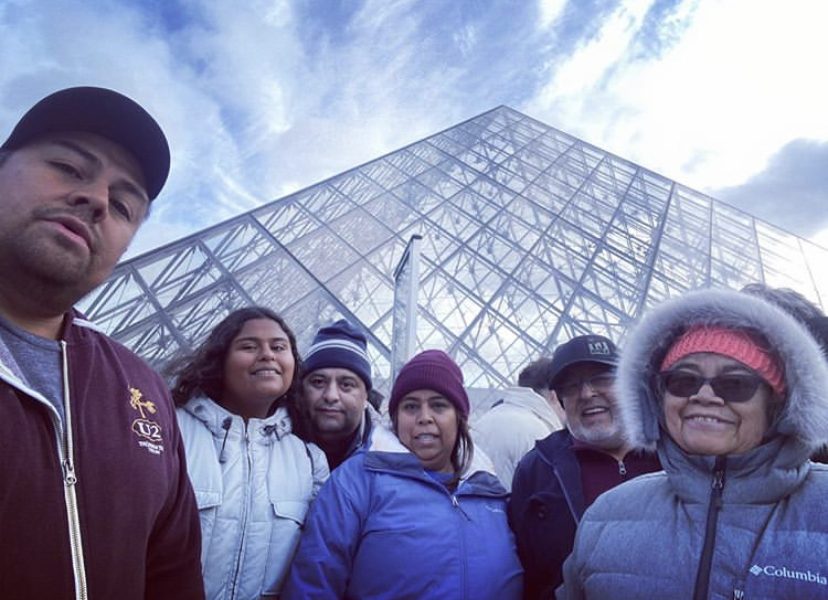 Today we'd like to introduce you to Hugo Gamez.
So, before we jump into specific questions about the business, why don't you give us some details about you and your story.
My journey began in Guatemala City, Guatemala. I was born and raised there until the age of nine. I then migrated to Los Angeles, California in 1990. My father had spent almost 16 years in the U.S. and through a work permit, was able to petition that for permanent residency of the entire family. My mom, sister, and I lived in Guatemala while he lived and worked in L.A. I did not speak English when I arrived so it was a hard adjustment. I honestly do not think I ever did adjust, given that I was seen as foreign by the other kids around me. In fact, this was the way I was perceived until I graduate high school. I was happy to have survived High school as it felt like a game of the Hunger Games. I often think being taunted an ridiculed for not being born in the U.S helped propel my ambition to do and be more in life. I worked hard academically in high school while holding a part-time job my Junior and Senior years.
I attended Venice High School and was involved in sports, many extracurricular activities, was class president my 9-11th grade and Associated Student Body President my senior year. I tried hard to stay busy and ensure I would have a chance at being accepted into a great college. I was elated when I found out I have been accepted to the University of California Berkeley and it was then that I realized there was a beautiful life ahead of me. College was a challenge given that it was far away and I had to leave home and fend for myself. I quickly transitioned into the college life, got a full-time job to be able to pay for books, housing and other necessities. I actually worked full time while maintaining a full-time academic load all four years. In my junior, I applied to the Haas School of Business. I wanted to graduate with a degree in Business Administration, but since it was an impacted major you had to apply and be accepted bu a committee. That year only 3 Latinos applies to the major and initially, I was dined acceptance. I was devastated, and after speaking with mentors and other Haas students, I was encouraged to appeal. True to form, I did not give up and submitted an appeal.
A few weeks later, I was accepted to one of the hardest majors at U.C. Berkeley. I quickly learned that often times, we have to fight and advocate for ourselves when others are unable to see our skills and abilities. This lesson would carry me through most of my adult and academic life. In 2003, I graduated from U.C. Berkeley with a degree from the Haas School of Business. I quickly transition to my first corporate job at Bank of America and after a few months of management training, I was transitioned to a Mergers and Acquisitions team in Boston, Massachusetts. Since the project was temporary, I decided to get a Master's degree. I again wanted to prove myself and applied to Columbia and NYU. I was happy to learn both had accepted me and ultimately attended Columbia University. I graduated in 2005 with a Masters in Education and went on to work for Wells Fargo Foothill as a Sarbanes Oxley Compliance officer. In 2006, I decided I wanted to attend law school. I applied to 40 school my first year and was rejected from all of them. I caught a second wind and in 2007, I was waitlisted at two schools and accepted to one. I traveled and visited the schools that waitlisted me and met with the Dean of Admissions to petition that I be accepted. Valparaiso University School of Law changed their mind after our meeting and I was accepted and spend three years studying law in Northwest Indiana. I graduated with my Juris Doctorate in 2010 and moved back to Los Angeles where I took the California Bar Exam. I passed the bar exam after my first attempt and began a promising legal career. After five years of practicing and learning employment law, I decided to open my own law practice.
At first this seemed scary, but soon enough everything started falling into place and I built a relationship with an established firm that was willing to back me financially in exchange for a return on their investment. I maintained that relationship for five years while I built my Labor and Employment practice. I focused my practice on representing and advocating for employees had been subjected to discrimination, retaliation, and wrongful termination. I also focused on wage and hour class actions that ensured companies were in compliance with the California Labor Code by providing meal and rest breaks as well as paying all wages earned by their employees. In January of 2020 decided to take a leap of faith and fund my practice completely on my own. I always knew that being a lawyer was not going to be the end all be all for me, so I started a coffee company with my family. We visited Guatemala and found a farm that would send us green coffee directly form their farm to L.A. I worked to find a toll roaster and in March began selling Specialty Arabica Blend Coffee online. The coffee brand is Peruchin Coffee Co. and it was named after my grandfather and in honor of his legacy and the many memories, we have of him sitting around the table drinking coffee.
Now, I run a successful Plaintiff's Labor and Employment practice in Century City and an online Coffee Company. I am currently toying with the idea of opening an actual storefront for the coffee company, but that is still in the works. All of my efforts, accomplishments and sacrifices have been for my parents Hugo and Rosa Gamez. My parents sacrificed their life and dreams by leaving Guatemala and immigrating to L.A. in an effort to ensure that my sister and I could achieve our dreams. All I have ever wanted in life is for the two of them to know that their sacrifices to immigrate to the U.S. were not in vain. Now they have a son who is a lawyer and a daughter who earned a Doctorate in Education Leadership, My sister and I are successful because of our parent's sacrifices and their dream of giving us a better life in the U.S. They are the true gems!
Has it been a smooth road?
My journey has not been smooth. As an immigrant child, I was encountered with a world that I did not understand. First, because I did not speak the language and kids around me were not too kind or patient while I learned to speak English. Second, because I did not understand the culture. I went from being one of the popular kids in Guatemala to being one of the bullied kids in Los Angeles. My parents were blue collar workers (something I am extremely proud of) and unfortunately they had to work multiple jobs in order to provide us with a home, food, and the bare necessities. We also had responsibilities to send money back to Guatemala for my grandparents, aunts and uncles. I still remember riding my bicycle in Mar Vista hauling my radio flyer while my mo and I collected cans in order to help our family members in Guatemala. Financially we made it work but my parents had to make many sacrifices. Academically there were also many challenges. Although I believed I was smart, many teachers and counselors discouraged me from attending college, I was told to settle for finding a job, becoming a laborer, or resorting to attending a community college. I had an internal voice however that my parent taught to roar. And while everyone did not believe I would make it to an amazing university, I fought against that and worked hard to ensure I was accepted. Trust, me my seeking validation was not from them but from myself.
As I journeyed through college and graduate school, being rejected from programs and majors only instilled an internal fire to persevere. I did not have the financial resources or social capital to enter elite institutions as a graduate student but I fought my way through and pushed my way in irrespective of what society and others expected of me as an immigrant Latino from a blue collar family. As a law student in Northwest Indiana, I faced racism, classism, and homophobia. I was one of 5 Latinos in a law class of nearly 250 students. I faced many challenges beyond the classroom. Financially, my third year of law school, I was informed by financial aid that I was no longer able to take out loans and my future hung in the balance. I was lucky enough to have made friends within administration that advocated for me and I was able to finish put my legal studies. Taking the Bar exam was also no easy feat. First, I had to come up with $5,000 to pay for the exam and the exam prep class. My parents pulled their resources together and luckily, I was able to pay this money in order to fulfill my dream of becoming a lawyer. The road was rough, there were many obstacles along the way, but I learned that I had a loud voice, that I was able to advocate for myself even in silence, and that my family would always pull together to ensure I was successful, even when I failed.
When I graduated law School the 2008 recession had just taken place and the job market was abysmal, I was unemployed for an entire year, and in 2011, I finally got back on my feet and landed my first job as an attorney. My first year was tough given that I was learning how to practice, office politics, and the complexity of the court system. While this was happening my sister was diagnosed with colon cancer, it was tough, we had to ensure her that we were going to fight alongside her, and our family came together to ensure she had a support system. Luckily she beat that awful disease and has been cancer-free from nine years. Later finding a law firm that was the right fit for me became a challenge given that I practice I a profession that still ascribes to the "old boys club" mentality and there were many rights of passage that did not sit well with me. As a result of working for many horrible employers, I decided to open my own firm and take complete control of my career and my financial future. So the long-winded answer to this simple question is, NO it has not been a smooth road, everything in life has its challenges, but there are also many rewards in having to fight, advocate, and stand firmly in your beliefs to achieve success.
Please tell us about The Law Offices of Hugo Gamez and Peruchin Coffee Co.
The Law Offices of Hugo Gamez was established in November of 2014. I represent employees who have been exploited by their employers by not paying them minimum wage, overtime, for all hours worked, and failing to provide meal and rest breaks pursuant to California law. I also represent employees who have been discriminated against in the workplace because of their disability/medical condition, race, gender, sexual orientation, religion, or have been sexually harassed and/or assaulted in the workplace. I also represent whistleblowers who have raised protected complaints and have been retaliated against either through demotion, termination or other adverse employment actions. My work focuses on advocating for others who have been silenced by greedy corporate bottom lines, and ensuring their civil rights are workers are not trampled over.
Peruchin Coffee Co. is born from a family tradition and a true love of Coffee. Our grandfather, Peruchin, began and ended his day with a fresh brewed cup of coffee. One of our fondest memories was sitting around the table in the evening drinking coffee with Peruchin listening to music. Peruchin had a full head of white hair and would joke with all his grandchildren that his hair was white because he showered with milk. Though he had a tough exterior he was quite loving and embedded in all of us the importance of family unity and creating unforgettable memories. In 1997 we lost Peruchin to a tragic accident. To this day, the coffee aroma reminds us of those beautiful moments with him. Thus, this coffee brand honors his legacy and the beautiful moments he created with his family.
How do you think the industry will change over the next decade?
Unfortunate, as we are witnessing now, discrimination and racism is rampant in this country. Labor and Employment laws will have to be strengthened and there will need to be more legislation in order to protect employees from corporations that true to form only care about their bottom line. In 5-10 years, as people grapple and self reflect about discrimination in general and in the workplace, we will see juries that will be more receptive to discrimination claims and less inclined to be pro corporation who are engaging in retaliatory and wrongful terminations. Based on juries understanding there is a pandemic when it comes to discrimination, corporations will try to impose arbitration agreements on their employees in order to take discrimination/retaliation/and harassment cases away from juries in order to avoid big jury verdicts.
Pricing:
Contact Info:
Address: 1900 Avenue of The Stars, Suite 900
Los Angeles, CA 90067
Website: www.hgamezlaw.com
Phone: 4244420623
Email: Hugo@hgamezlaw.com
Instagram: @peruchincoffeeco
Other: www.peruchincoffee.com
Suggest a story: VoyageLA is built on recommendations from the community; it's how we uncover hidden gems, so if you or someone you know deserves recognition please let us know here.