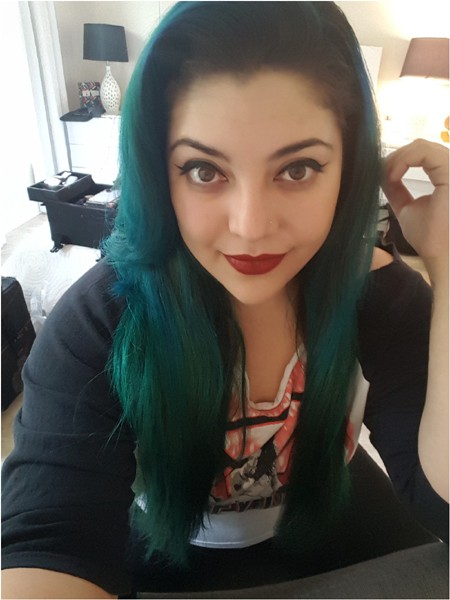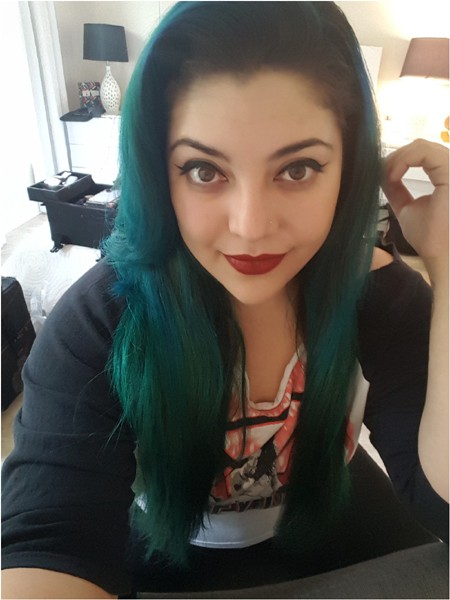 Today we'd like to introduce you to Cristina Fabian. Cristina has a wide range of makeup experience under her belt especially in the glamour industry. Her next stop is the big screen where she plans to prove her mettle. Below you'll find our interview with Cristina.
Cristina, please share your story with us.  How did you get to where you are today?
Well, I began doing hair and makeup back in 2009. I went to community college with a dream to become a preschool teacher. After a year and a half of community college and not being able to get financial aid college became very expensive for me and I couldn't purse my dream. A few months after, my dad always told me that without schooling you would go nowhere, so I decided to join a cosmetology school for over a year, graduated, and after become a certified makeup artist/grooming at an actual makeup school. I used to do my sisters makeup and a few of my friends back in high school but I never thought it was going to become my career. After doing a year and a half of tfp (time for print) work, I finally started getting notice and traveling everywhere it was such an amazing feeling. I worked on many brides, bridal showers, runways, red carpets, special events, upcoming magazines, models, short films, and many headshots. Soon after that I began to work with celebrities and feature films. It has been nothing but amazing and I only aspire to do more. Now, I can proudly say that when it comes to makeup and hair, I've done it all. I would love to work with you and bring your vision to life. 
Has it been a smooth road?
It wasn't the smoothest ride. The hardest part was working for free, literally, for a year to gain the experience needed to start getting good paying gigs. But at the end it was well worth it because without it I wouldn't be where I'm at now. 
What are your plans for the future?
My plans for the future are to work on feature films. I would love to see my work up on the big screen. But, I also love having my regular clientele. I love hearing "OMG I look so beautiful" after I'm done. It's very satisfying Knowing that they feel how amazing and beautiful.
Let's dig a little deeper into your story.  What was the hardest time you've had?
I would have to say the hardest part of my career was when the company I used to work for closed down. I had to start from the beginning. I had to start advertising myself again and gaining clientele. It was very hard. I had just found out I was pregnant and my boyfriend and I had just moved to a new place and then the bills started piling up. Lucky for me, I have a very supporting family and a very supportive boyfriend. I wanted to start looking for a nine to five job to help out and have a steady income but they all kept saying to me to keep doing what I was doing sooner than later everything will get better.
They were right. I started advertising myself more I made my own website and I was contacting my past clients letting them know that I was back in business. I worked up until two days before I gave birth. A month later I was back on my feet working. After, I had booked weddings, proms, quinceaneras, and more I couldn't let my clients down so I sucked it up and got back to work. The most amazing part of my career was that I was able to do what I love and also spend so much time with my baby. I have the best of both worlds. It took dedication, passion, and lots of time, but it was well worth it. A few months later I was working on celebrities, photo shoots for reality TV celebrities, and some short films and commercials. I did get the chance to work on a feature film with Disney and Nickelodeon Stars. That's when I realized that there's so much more that I can do – that I have to expand my horizons and aspire to greater things. Now, I'm working twice as hard, I'm constantly learning new things, and making my dream into reality.
Pricing:
The rate for makeup and hair starts at $200.
The rate changes depending of the service and the event.  
Contact Info:
Check out her work below: