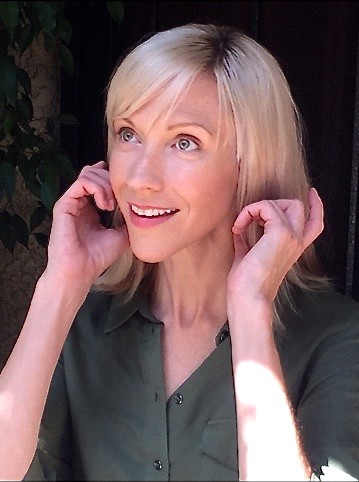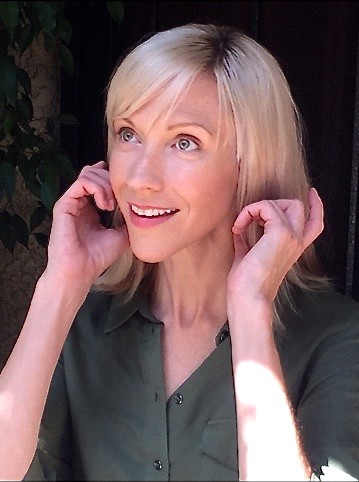 Today we'd like to introduce you to Dana Bretz.  She's gone from being unable to pay rent to living the dream – her story is a story that is all too common amongst LA's rising stars.  We're proud of all she has already achieved and can't wait to see where she goes next.  Below you'll find edited excerpts of our interview with Dana.
Dana, please share your story with us.  How did you get to where you are today?
In April of 2000 I contoured the cheeks of a young hopeful drag superstar. That was all it took for me to see the transformative magic a dab of color on a brush could have. It's as therapeutic as putting oil to canvas with the added benefit of eye contact and sharing a laugh. Along with makeup artistry, I enjoy writing, acting, yoga, hiking, painting, cinema, theater and traveling.
Has it been a smooth road?
My biggest obstacle was fear of using too much color. I used to apply the same champagne colored eye shadow onto everyone. It was shimmery and very universal. I was always in favor of the "no makeup" makeup look. I'm not sure when the shift happened but one day I stopped myself mid line when I realized I was doing a very intense smokey eye. It was a milestone I celebrated internally that day on set. Another thing I struggled with early on was asking for what I was worth. I was young and hungry and I would cut my rates just to work. A tremendous pay cut equates to more job stress. One particular incident jumps out. It was for an infomercial. Remember those? I had agreed to a much lower day rate because it was multiple work days, and again, I was hungry. It was for a hair growth and skincare line. Day One I was applying fake pimples I made out of latex and eyelash glue to talent with great skin for the before shots. Day two was the same group of actors sans fake blemishes for the after shots. Day three was hair growth day. My one and only actor was supposed to be made bald after they did shots of him shampooing his hair. I had the materials to create the bald cap for the actor. Fortunately, to my surprise, he was wearing a hair piece. I asked him if he could kindly remove his nearly unnoticeable hair. He refused. Noticing the commotion, the producer came over and listened as I explained our situation. He felt he had resolved it when he asked me to please apply the bald cap over the piece. I pulled him aside and explained this would be a big mistake and that the actor's head would look disproportionate and odd, and no doubt sprigs of hair-piece hair would puncture the latex bald cap over time. He didn't back down. Luckily, the actor did. He walked off set allowing us to break for an early lunch.
Let's dig a little deeper into your story.  What was the hardest time you've had?
I can't stress enough the importance of having a survival job when starting out. Prematurely I thought I had "arrived" and could quit my 9-5 job. I found myself in a very uncomfortable position. I wasn't able to pay rent, I lost my car and I could barely pay my phone bill. What money I did have went toward food. Unfortunately, I love food a lot. In my industry it often takes 30 days to receive your paycheck. So even though I had a good chunk of money coming my way, I somehow had to figure out how to survive until then. When I did get that nice paycheck it went toward the previous month's rent and bills. A couple of times I had to swallow my pride and request to be paid early forcing me to explain my situation and lose a client. Once I got another survival job, I was able to get back on my feet. It was not an easy time in my life, but I am so grateful for it and wouldn't trade the experience for anything. Don't quit your survival job unless you have a nice savings built: about 6 months of expenses, or you get fired because you're requesting time off every week because you keep booking dream jobs.
Contact Info:
323-717-9098
com/MakeupByDanaBretz
Check out her work below: