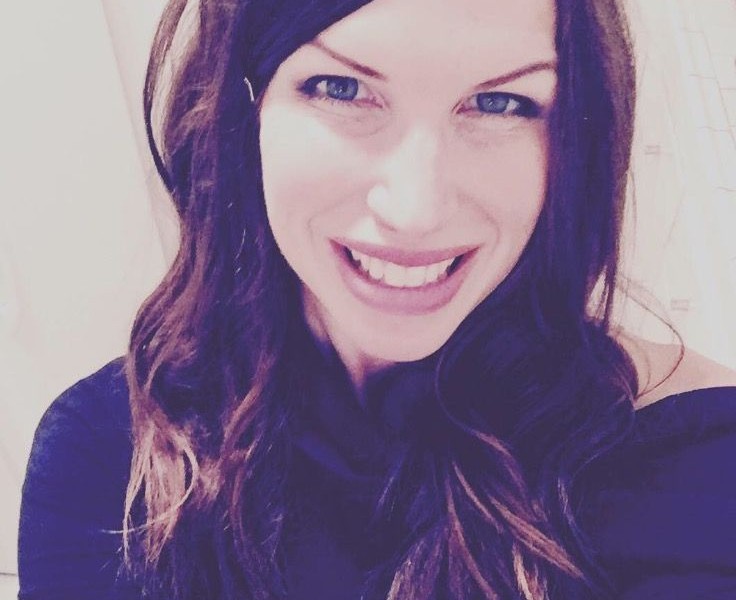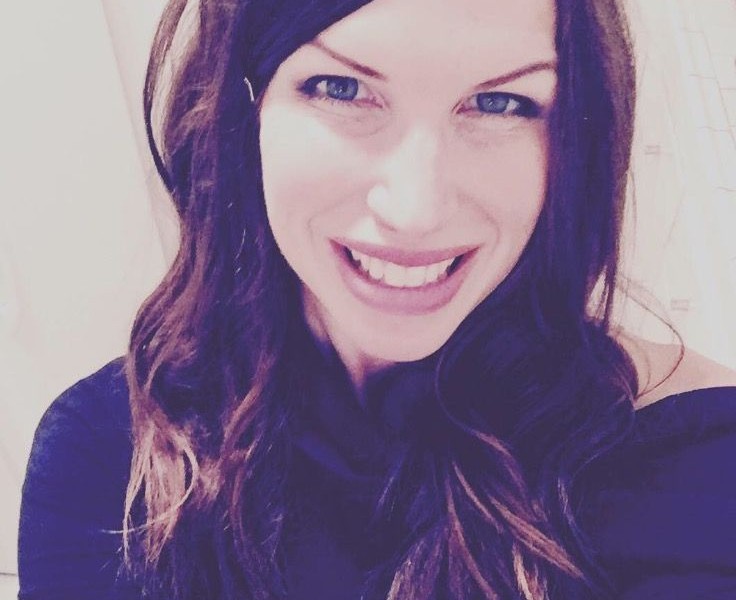 Today we'd like to introduce you to Michelle Spencer.
Michelle, please share your story with us. How did you get to where you are today?
I grew up in St. Peters, Missouri – a suburb 30 miles west of St. Louis. I started writing at age 6. I think the first thing I wrote was a poem about my dog aptly titled "My Dog."
When I was at Lindenwood University studying journalism, my dream was to write for Rolling Stone because I was a total music junkie. I interviewed bands for the St. Louis Post-Dispatch and local indie music 'zines. Between my junior and senior year, I moved to NYC and interned at Us Magazine (through Wenner Media, which also houses Rolling Stone). When my internship was complete, I headed back to Missouri to finish my degree.
After I graduated from college, I planned to move back to NYC to pursue a job writing for a music magazine. To save up money for the move, I got a job as a paid intern/Jr. Writer at Louis London (now Momentum), an award-winning, highly creative advertising agency in St. Louis. I had zero experience in advertising, but the Senior Writer who hired me took a chance on me. And surprisingly, I had a knack for it. Brainstorming offbeat ideas. Writing clever, witty copy. Developing brand personalities. I thought it was so much fun that I ended up staying at Momentum for 11 years. I wrote everything from horoscopes for teen girls to radio spots featuring Owen Wilson, to speed-dating "ice breaker" questions, to Jackass scenarios, and more.
Then, in 2006, I came to L.A. for a writing class. By the end of my week in L.A., I decided I wanted to move to L.A. I met up with a former coworker from Momentum, gave her my resume, and asked her to pass it along. Two weeks later, she told me the Sr. Writer at her marketing agency, Catapult, quit – which meant there was an open position. I jumped through hoops to get the job – and three months later, Catapult paid to relocate me to L.A.
At Catapult, I met a lot of good people and worked on some cool projects – including writing expletive-laden scripts for Gordon Ramsay, who was a spokesperson for one of Catapult's wine brands. Meanwhile, on the editorial side, I reviewed concerts, TV shows, and web series for an entertainment magazine called Buzzine.
Five years later, our whole creative team got laid off from Catapult, so I became a full-time freelancer. I pitched story ideas and contributed to Dame, Guyism, Hahajk.com, etc. (I LOVED writing for these online magazines!) I was also a full-time contractor for a multicultural agency – Quantasy – where I wrote the script for a compelling Nick Cannon viral video. Freelancing was tough, though, because I was either swamped with work or praying for my next gig.
At this point, I craved stability so I landed a position with Kaiser Permanente. The work was more straightforward and informational than what I'd done in the past. So, to fuel my creativity, I took improv classes at Second City, wrote for Thrillist and Livestrong, and developed my own side projects.
Has it been a smooth road?
It was not a completely smooth road. Here were some of my challenges:
Being the only female writer for Anheuser-Busch – I felt like I had to prove myself because there seemed to be a stereotype that women aren't typically funny and/or can't write irreverent content for a male-skewed audience. Eventually, I got to write comedic TV, radio, print, and more for the beer-drinking crowd.
Moving to L.A. – I didn't really know anyone when I moved here. I wasn't sure if I'd like it. But I knew I had to do it because I felt like my life was stagnant in Missouri, and I was ready for a major change.
Getting laid off in 2012. – I've always had one or two jobs since I was 15. I'd never been without a job before. I hoped to stay in L.A. and still continue to write professionally.
Working in a corporate environment and writing for healthcare. – Kaiser Permanente is more conservative than any other brand I've worked on. And the culture is completely different than any place I've ever worked at before. But I've adjusted to both the environment and tone.
Pitching to magazines – It's challenging because I'd come up with [what I thought were] juicy ideas geared to particular audiences. Then, I'd write up pitch emails, send them to specific magazine editors, and hear nothing back. So, I'd follow up – and still not hear back from them. It can be really frustrating – especially when I'm excited about an idea.
What moment in your career do you look back most fondly on?
It's kind of a tie between landing a job writing for a Los Angeles agency who paid to relocate me (from St. Louis to L.A.)… and getting to write for Thrillist. I've been a huge fan of Thrillist for awhile — so I was incredibly excited to get to pitch and write for them.
Were there moments when you had to struggle?
Hmmm…it was definitely a struggle being a freelance writer as a sole source of income. I had to balance stable writing jobs to pay the bills with fun creative gigs. And if you're a highly social person (like me), it's sometimes hard not being around other people all day because you're working from home. It's also difficult for me to turn my brain off (and sleep) when I get really excited about a project. Lastly, I've had jobs where I've worked 50 – 60 hours a week — and it was tough to feel like I had a life outside of work. So, I started waking up earlier to make some time for myself, as well as setting aside chunks of time for fun/relaxation.
Is our city a good place to do what you do?
I think L.A. is a great place for me, careerwise. There are so many things to see and do here — inspiration's around every corner. Plus, L.A. is abundant with creative people. You could strike up a conversation with a random stranger or have an offbeat experience that could spark all kinds of ideas.
If you were just starting out, L.A. offers a huge range of creative opportunities — probably more than in other cities. However, there's also more competition. So, I'd say you'd have to be willing to work hard and be open to learning from others (i.e. not have an ego) to build upon your talent(s). You might have to take a job that's not your first choice to get your foot in the door. Plus, it's expensive in L.A. — so that's a factor to consider that may/may not interfere with your career. In my experiences, you should just try to have a good attitude and be genuine. It's not easy here. But if you're a solid individual, you'll meet good people who'll want to help you along the way.
Contact Info:

Image Credit:
Hollywood: FLICKR/NEAL B. JOHNSON (EDITED)
DJ Ive: DJ IVY | JESSE LEE FULTON
Best Yourself (Nick Cannon): Still from video
Many Faces of the Clinger: Dame
Reasons why you have a type: LIVESTRONG
Kenny Powers: YouTube/HBO