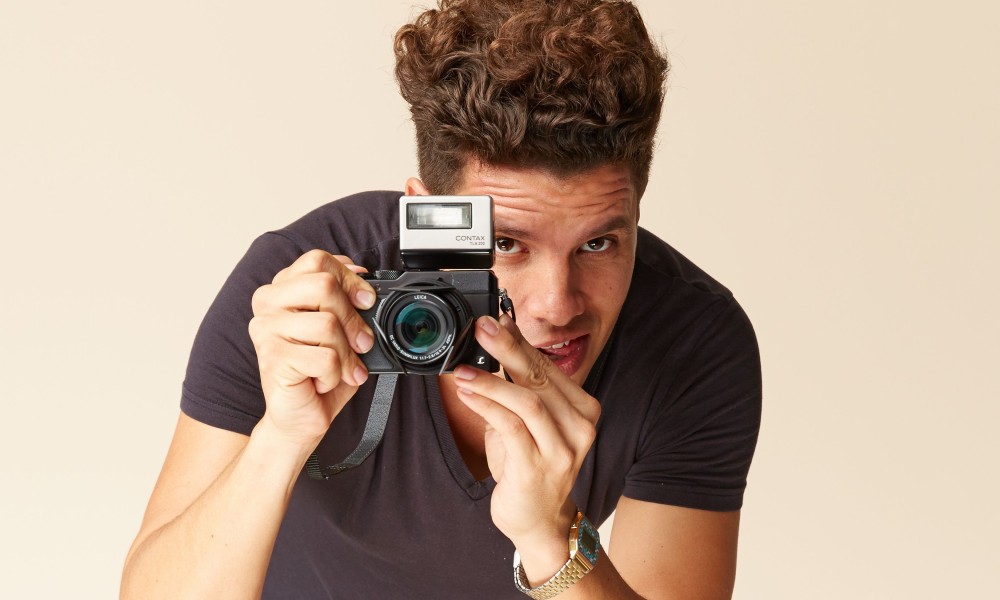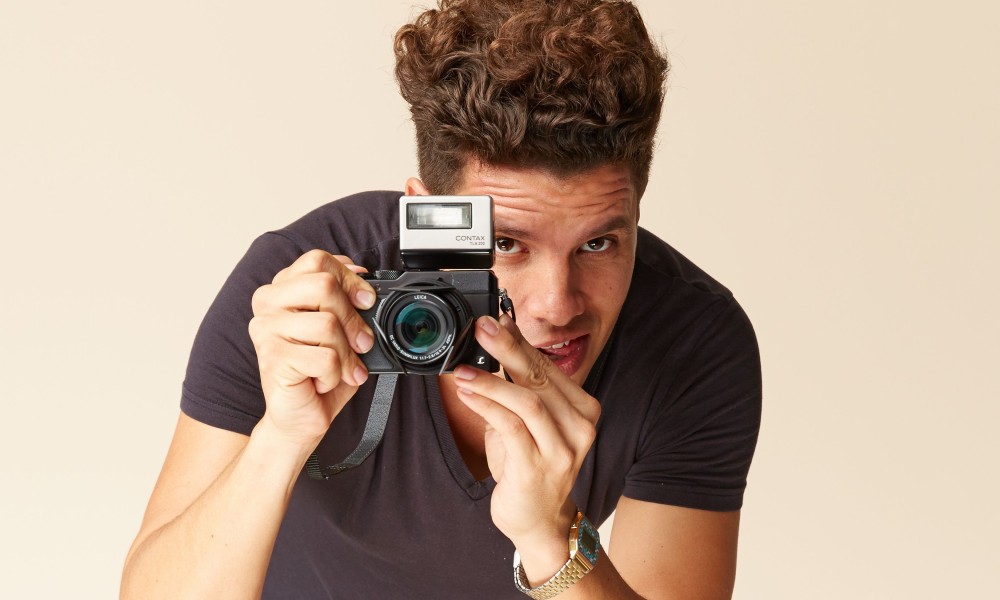 Today we'd like to introduce you to Luis Ramos.
Luis, please share your story with us. How did you get to where you are today?
I really started when I was 8 and I asked Santa for a polaroid camera. But then I guess we can skip to when I decided to move to LA from Mexico. I had a studio in Monterrey Mexico and I was getting good clients and recognition in town, I did a couple shows and was doing fashion editorials but I decided I need more, so then I packed my camera and a bag and drove to Hollywood, just like that. Took me 3 days driving to get from my house in Mexico to Sunset Blvd. After that, for 5 years its all been a rollercoaster. First 4 months it was getting to know the city and all the amazingness while collaborating and doing all this free work for everyone. Then finally got interested in people got a visa and started working on my specialty which is fashion. I especially like streetwear or underground hi-fashion. I don't like mainstream brands so much. It has been a very inspiring journey to work with this amazing brands, like Joyrich, UNIF, Stampd, HalfmanUSA, and many others that are always perusing what is new. With all this amazing clientele came all these amazing crew members that I surrounded my self with. Amazing crew of cinematographers, lighting technicians, stylists, makeup and hair artists that really became essential to my work. And that have become my family for the most part and I am very happy to have them with me. Me and my crew are now based in Hollywood we have our office in Beverly Blvd and we are always ready to kill it. We love doing creative projects and we like to take it to the limit.
Has it been a smooth road?
NO, no, no, lol. There is no smooth road. I believe it's more like a mountain with rain and snow storms and thunder that you have to climb. Its all about loving to climb the mountain, getting all the tools and most importantly the right people to climb. And working all these struggles along the way its what makes the journey fun. I have had all kinds of obstacles, to me its all about taking advantage of all of them as much as you can. Everything form clients, small or big trying to get you work for free or very little pay to you having to pay little or sometimes nothing to people that work for you. You have to work for free and be nice so that after that you get paid alot and move forward. There will always be drama on set for sure. From the creative director that thinks that the makeup talent sucks and vice versa to the super famous model that does not like the accommodations or the food and complains to the agency, to the new intern that has a big ego and has to get fired. You have to always find the way to jump these obstacles for sure if you want to move forward in this business.
So, what's next? Any big plans?
My next goal I believe is the hardest one yet. I want to produce and direct my own independent films, documentaries and TV shows. I am taking it one step at a time. So far I have learned more than I ever imagined on lighting, both technical and creative. I have also learned through practice allot on producing and directing. This I think is enough for now and slowly but surely I am taking my career to that next level. So yeah the biggest change ever, lol.
Let's go backward a bit – can you tell us about the most trying time in your career?
Ok, I can actually narrow it down to the summer of 2011, 5 years ago. I was in LA and I was broke. I did not have any clients yet and I was financing my own fashion shoots to get good portfolio so I can actually be noticed. Paying makeup artists, stylists, and models. It was not a lot but if i wanted good talent i had to at least give them 100 bucks for their time each shoot. Also, I could not afford a studio so I was living in porter street. For those that dont know, that is the warehouse district in downtown LA. I was living in a room with no windows so I could be able to shoot in this warehouse space that was barely on living conditions. My money was about to end I had been going like that for 4 months and still no clients and yes the inevitable my girlfriend 2 years dumped me. So yes that dark morning with no windows in the room, no clients, and almost no more money was the hardest point I think in my career. So I took the last part of my money and I took a 10-day vacation by myself. I don't know if it was the time off or the running every day but when I got back I had this new idea on how to get back on track and it worked. Basically I started doing photography for free, but this time, I was doing it for actual companies that I liked or that I thought were cool and that I would essentially want to work for in the future. Still had no money but I was doing amazing work and people were getting to know me. A couple months after that I started getting paid job offers here and there and I guess one thing led to another from there.
Are there days when you feel like you've done everything you wanted to, careerwise – the "I've made it" kind of moments?
Love the wow moments. I actually think I have a few. When me and my partner got our photo studio on Melrose Ave. It was small but I remembered I wanted the floors all white and so against all other opinions I had the whole floor painted white. When I got there it was a wow moment for sure. When they gave me my own office on the Joyrich HQ when I was working with them almost every day and I hanged a 2pac frame there, wow moment. When I had a huge production in the desert "Death Valley" and we had a van a motor home and when we finished everyone decided to just stay there and camp, definitely a wow moment. On my birthday I was directing a music video for an artist that I loved and everyone on set just went back to my place and bought me a cake and pizza. Amazing.
Pricing:
Average photo and video production for a brand or commercial business. $8,000 per day.
Average photoshoot for 1 talent with me and my crew. $3,000 per day.
Contact Info:
Website: www.ramosvalencia.com
Phone: 858 337 7906
Email: luis@ramosvalencia.com
Instagram: @ramosvalencia

Image Credit:
All images are shot by me.