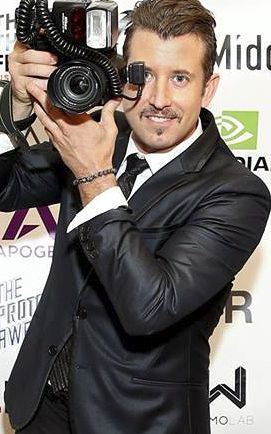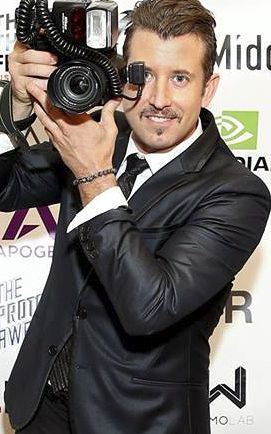 Today we'd like to introduce you to AJ Trepanier.
AJ, please share your story with us. How did you get to where you are today?
I started out as a street photographer in Downtown LA. At the time, it was less about the photos and more about using the camera as an excuse to meet people, hear all the interesting stories and get involved with the community. Had so many exciting adventures and it was a fun way to learn how to photograph people. I soon expanded my repertoire taking pics of friends' bands and tons of live shows. Then it seems I didn't put the camera down for probably 7 years I think! always had it with me taking pics of anything and everything, family, friends, strangers … basically, anyone I could. Came time to make the decision, quit the day job and pursue photography full time? yep! So I worked as a photo assistant for a couple years, in LA and NYC, in fashion and music, and in 2014, I started my own photo business. Shooting mostly events at first, I kept at it and have expanded into commercial/lifestyle photography and portraiture. As the business continues to grow, for me, though, whether I'm photographing models, actors, musicians or brides, it all still goes back to the beginning, how and why I got started, the joy of meeting new people, sharing stories, taking photos and having a great time.
Has it been a smooth road?
It's been difficult every step of the way. But if you love doing it, you stick with it and learn as you go along. Whether making a little money or hopefully lots, it's still a dream job. Lately, the biggest challenge is having to spend so much more time on the marketing aspect of the business in order to find new clients, there's just so many good photographers out there. And everybody is a 'photographer' nowadays with their phones. So getting noticed is getting tougher.
What has been the proudest moment of your career so far?
Sometimes it feels like every successful shoot is the proudest moment … when people like their photos, it's always rewarding and it never gets old, just knowing people are happy … recently last month, probably the biggest highlight and proudest moment was after putting together the biggest commercial shoot I've done so far… in charge of producing and photographing every aspect of a large-scale lifestyle/product shoot for a new vodka company, involving 6 models, renting a studio in Downtown LA, hiring a makeup artist, finding and arranging all the product, props and decor, coordinating wardrobe, pretty much everything that goes into a big commercial shoot…. just doing it on my own and knowing a company trusted me enough to deliver great pics… and, in the end, they loved the photos and used them for their new marketing campaign. Sometimes when someone takes a chance on you and you're able to deliver, it means everything. Now they want to do a bigger shoot in early October…very happy.
Every story has ups and downs. What were some of the downs others might not be aware of?
I started doing this because I l just loved cameras and the fun of learning the whole technical aspect and all the creativity involved.. the art… and the subjects and the camaraderie with people… just all of it. I say that because it's all a struggle every step of the way. You just have to love doing it… there's been lots sacrifices and financial struggles along the way but so many funny stories too! While getting started on my own as a photographer, I went to NYC and produced a large solo show of my work at a gallery I rented in Queens. and I remember, just looking back, it was so tough… among other things, I had to teach myself how to make large 30×40 color prints in the darkroom for the show, ask family members for financial backing (mom and Aunt Shirley!!),, didn't have an apt but lived in a gritty rundown hotel along the river (the Hotel Riverview) and didn't eat for one day a week so I could save money for lights and frames for the show. It was a resounding UN-success haha. The opening night was truly amazing but nobody came for the next 2 weeks. Humbling yes, but gratifying, yes, even more, so…it was a great learning experience, and it was awesome. Learning how to be resourceful, self-reliant, DIY and still loving photography. Eventually, I sold some work from that show and moved back to LA, home 🙂
Is there something we can do as a city to improve the outlook for professionals like you?
Yes definitely..it's funny someone just asked me that recently, whether moving to a different city would be better for my photo business, where the market wouldn't be so competitive, with not as many great photographers, and everything might be a little easier, especially finding clients etc… but that's just it.. LA demands the best and it brings out the best in you, as a photographer and everything else. For a new photographer, there're so many great opportunities here. Everything you could ever want to do or imagine with photography, it's here in LA. I can't imagine being anywhere else.
Pricing:
Event photography starting @ $125/hr
Headshots & model portfolio starting @ $250.00, includes edit/photoshop
Commercial shoots $500 and up, depending on size/scope of the shoot and photo usage
Contact Info: