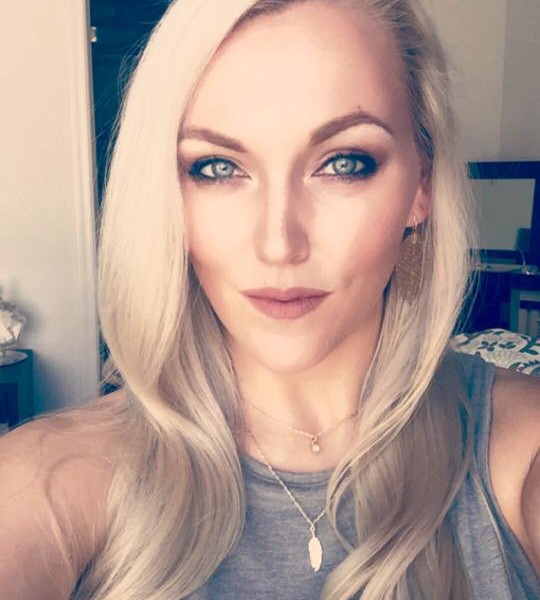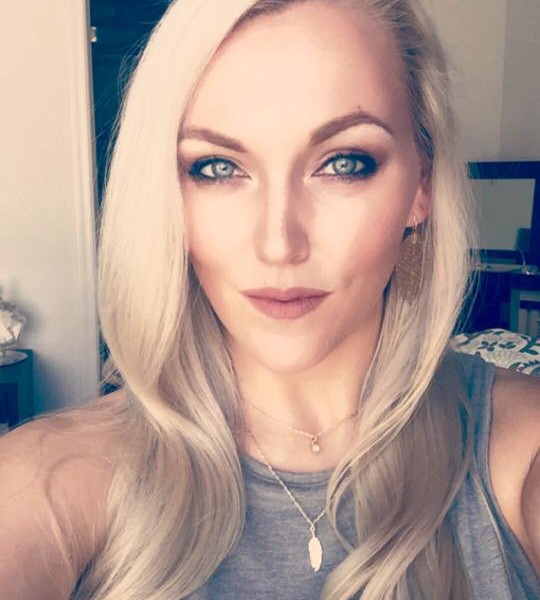 Today we'd like to introduce you to the lovely Bree Bailey.
Bree, please share your story with us. How did you get to where you are today?
I started loving art when I was very young and had always had a natural knack for drawing. When I was about 9 years old I got my very first sewing machine and started learning how to sew and make my own clothes. The mix between clothing and art led me to start creating my own Halloween costumes and makeups. As I grew older I started to dabble in hairstyling as well. I always did the hair for all my friends' school dances. I knew from a young age that art was always going to be a part of my life, but it wasn't until I was in college for Fashion Design, that I really started to take more of an interest in makeup. In 2006 I moved across the country to attend the Makeup Designory in CA, where I studied all aspects of makeup; Beauty, Character, and SpFX. As every artist knows, that you have to start from the ground up. I started working on student films for the LA Film School, getting the chance to work on my newly learned skills and put them to the test. I continued to work on doing a lot of trade for prints and slowly started working my way up. I now travel back and forth from Los Angeles and Phoenix where I do a lot of work more so in the beauty/print and wedding industry.
Has it been a smooth road?
The road that any artist takes is usually never smooth. it is some of the hardest work I have ever done. I was lucky enough that when I first moved to LA, my parents had helped me pay for schooling and living expenses. Once I graduated MUD though, I was on my own. It is very hard to try and support yourself when everything you apply for in the film and makeup industry is only TFP. So I had to take on part-time jobs here and there. I was homeless for a short stint until I found a place to live after going through a bad Craigslist roommate situation. There were years where I was working 4 different jobs just to get by and trying to take as many makeup gigs as possible. There will always be struggles in the world of art, and you have to learn to adapt. I definitely learned the meaning of what it really is to be a "starving artist"
So, what should we be on the lookout for, what's next in store for you?
At the moment I have been continuing to freelance and have gotten the opportunity to do makeup for former State Senator Dr. Kelli Ward as she runs for US State Senate against Sen John McCain. If she wins I am hoping to see that pick up. I have been working also on saving up some money so that I can work on starting my own Bridal Makeup and Hair Agency out in Phoenix Arizona. There are a lot of weddings out there and wedding season for Arizona is coming soon, so I am preparing for that.
Let's explore some of the challenges you've faced along the way. What was the most difficult part of your career so far?
The hardest time in my career was in the very beginning. I had just moved out to California on my own with just a few suitcases, myself and my cat. Just like many other CA newcomers, I had found some roommates to live with on Craigslist. I had just started makeup school at MUD and things were going well. Then things took a turn for the worse a few weeks later. One day I got home from school and the locks on the house had been changed and I had no idea what was going on. I had to crawl in through my window. Next thing I knew, out of nowhere the two roommates had decided to kick me out, no reason, no notice. I was literately homeless within a day and I had nowhere to live and nowhere to go. I called a friend that I had met who was attending the LA Film School who I had done some films with. He was able to get me in touch with a friend of his who had an extra room. A few days after living out of my car with my cat, I was able to crash at that place and ended up moving in. Unfortunately, that situation was not very good either. The roommate had some friends who were dealing drugs out of the apartment without my knowledge. Come Christmas time, I was headed home to visit family and had left my car at the apartment. When I got back into town, the roommate's dealer friend had stolen my car and used it to deal out of. I was able to track it down and retrieve the car. This whole ordeal had happened within the first few months of me moving to LA and attending Makeup School the whole time. I was able to move past the struggle and find a new place to live and, but it was my very first experience out in LA. But the goal is to never give up, no matter how hard the situation is.
Do you ever feel like "Wow, I've arrived" or "I've made it" or do you feel like the bulk of the story is still unwritten?
For me, it was when I had gotten connected with a Photographer named Melissa Bring. I started doing some fun photo shoots with her which started on a TFP status. We then become somewhat of a team. At the time she was dating Dave Coulier (who she is now married to). While working with her I was able to do some of my favorite work and got introduced to some wonderful actors. I remember one specific shoot we did. It was for actress Jodi Sweeten. The photos were being shot at the house of Jeff Fuller who was the Executive Producer of Full House. It was such a fun and amazing experience. The house was built on the side of the Hollywood hills and you could see all of Hollywood below. I felt like I was on top of the world and was so honored to be able to work with such great people. That was definitely my most "aha" "it's finally happening" moments.
Pricing:
Editoral/Print/Film = Half Day $400
Editoral/Print/Film = Full Day $800
Bridal Package (Bride only): $175
Bridal Package (Bride and Mother): $295
Bridal Package (Bride +3 others): $500
Special Occasion Makeup: $50/person
Contact Info: