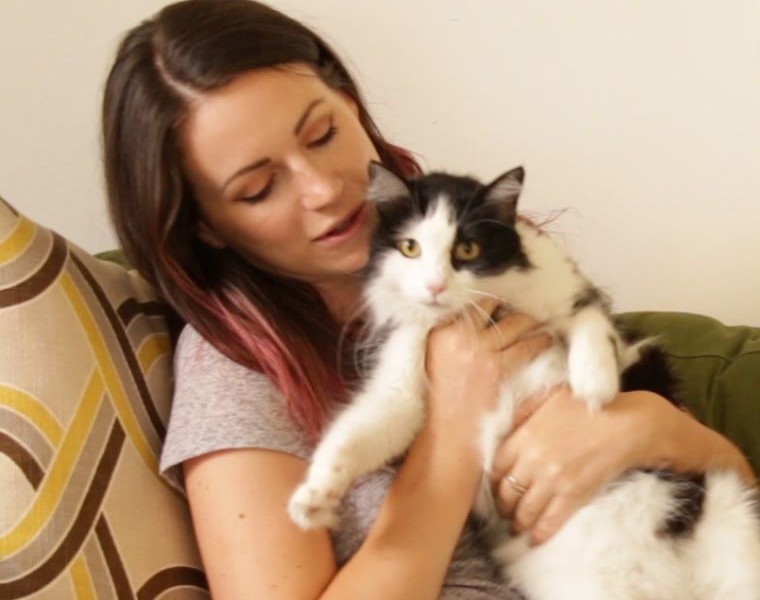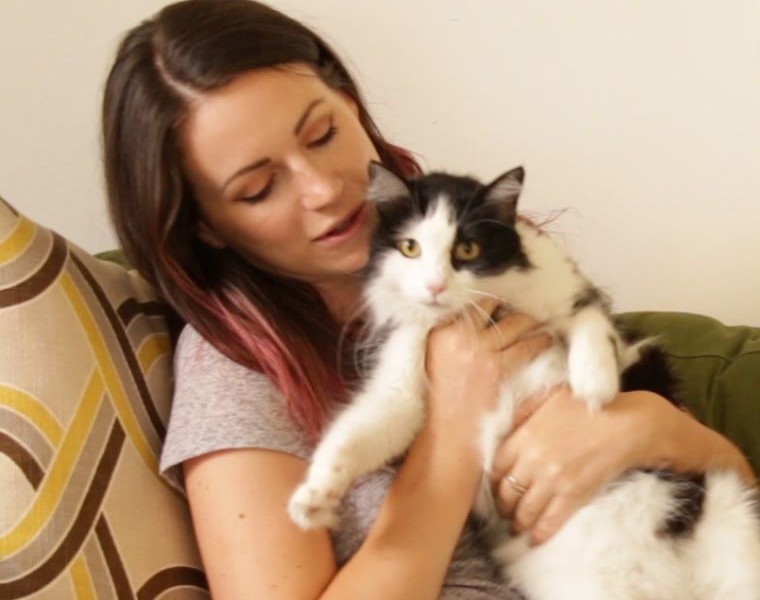 Today we'd like to introduce you to Chloe Zak.
Chloe, please share your story with us. How did you get to where you are today?
I'm originally from England but I've always had this starry-eyed view of America and the film industry so knew I eventually wanted to end up in Los Angeles. After graduating college with a film degree, I decided to make the move! Only that move ended up being to Houston, TX because that's where my dad lives and it was the only place in America I knew anyone! I worked for a small video production company which was a great experience but I knew I had to get myself over to LA. So I eventually did. I packed up my little car, convinced my sister to come with me, and drove to La la land. That was over 5 years ago now. In LA I've had around a million jobs (ok that's a slight exaggeration) but I was mainly concentrating on acting. I LOVE it more than anything but I was getting so burned out on the hustle and constant juggling of responsibilities that when my friend's boyfriend started an internship at BuzzFeed, I was really intrigued. I decided to apply and I landed the internship. I never went into BuzzFeed thinking I wanted to try and get a full-time content creator job, I just thought it would be a good break from my tons of jobs, but I fell in love with the environment and the multiple roles creators are able to play there. I got hired full-time just over a year ago and have made a wide range of different videos. We write, we direct, we DP, we're gaffers, we're grips, we're editors and we're actors. It's so creatively stimulating. I started off making mainly hair and beauty videos, even though that isn't my passion, but I proved myself and was given the chance to make more and more scripted content. I now make only scripted content which is exactly where I've always wanted to be in my career, and our team is even concentrating on producing a series in which we all-star in. It's called F**ked and it's up on BuzzFeed Video's channel on YouTube. It's in its early stages, but I'm having a blast working on it and am excited to see where my job will go next!
Has it been a smooth road?
No, it definitely hasn't been a smooth road! Going to college in England then moving to TX then moving to LA was definitely tough and I had to adapt to very different, foreign environments. To this day I'm still discovering differences between American English and British English! The hardest thing has been my career, though. My time in LA has certainly been a ride, and not always a fun one. For four years I was juggling auditions, acting classes, stupid mindless side jobs just for the money, freelance editing, various film projects, improve teams and attempting to sometimes have a social life. It's a very normal existence for an actor in LA, and some people do it SO well, but I just got to the end of my rope with it. I found out about BuzzFeed having a paid internship at just the right time. My three months of interning there, I had never felt so much job fulfillment in my life. So I decided I wanted to try and stay and get hired as a content creator. Trying to get hired was also a struggle. I worked my ass off learning the way BuzzFeed makes videos, honing my skills, figuring out what was a viral video etc. BuzzFeed has what's called a "Fellowship" which is essentially three months of training while you also make videos. It's the most fun ever but is also extremely stressful because of course getting a job at the end of it isn't guaranteed. Luckily for me, my hard work paid off and I was hired to help grow a new hair and beauty Facebook page, Top Knot. It was really interesting to be involved in the start of a new page, but my passion lay in scripted, comedic content. Obviously, I couldn't expect to just be put in my dream position and I was extremely grateful to be hired, but I knew I had to try and show that my talent lay in scripted videos. I always completed all scheduled work, but I made sure to push myself and make scripted videos on the side when I was allowed. This brought me an opportunity to make scripted parenting content with my friend and coworker, and although I don't have kids and pretty much have zero experience with them, I made sure I got all the information I needed and tried to make the best possible content I could. My coworker (who has kids) was a godsend to me! Once I had proved I could make hits with the parenting videos (my biggest hit has over 40 million views on Facebook) I was eventually moved to an all-scripted team and I have never been happier!
Has luck played a meaningful role in your life and career?
I think success always comes from a mix of luck and ambition. Getting my first job in the US at a production company started off because of luck; my dad's company in Houston, TX was getting their website redesigned by a department of that company and my dad asked if they had positions in the video dept open. Luckily, they did. However, the drive and ambition I had to get attain a visa, and to get my butt over to a different country allowed the job to actually happen. BuzzFeed was also a mix. I was at the end of my rope with the freelance lifestyle but BuzzFeed only popped up as an option because my best friend's boyfriend was interning there at the time and told me about his experience. Funnily enough, he was telling me it wasn't for him, but it sounded perfect for me so I applied! My experience and skills and preparedness got me the job, but it was definitely luck that opened my eyes to the job. I've had my fair share of bad luck too, but I like to try and live with no regrets, so all the negative stuff that has happened I try to see as it being part of my path to where I am now.
Is there a characteristic or quality that you feel is essential to success?
I think I'm a VERY hard worker and I always try work hard while keeping a positive attitude. It's definitely been a struggle in the past and even sometimes now, but I definitely like to check in and remind myself how grateful I should be to be doing what I do now. I never do things half-assed, I like to push myself in my work and learn news things as much as I can. I can see the difference in my skills from starting BuzzFeed to now and it's very rewarding.
Let's touch on your thoughts about our city – what do you like the most and least?
I love LA but it's taken me a while to get to that! The best thing is the variety of things to do, I've been to concerts, plays, comedy shows, all kinds of restaurants, up into the mountains, down to the beach, to a cat cafe, rock climbing, hiking, you name it and you can probably find it somewhere here! The thing I like least is the narcissism and attitudes of a lot of people here. It's taken me a while to find my circles of people that I love and trust here. Unfortunately, there are a lot of people who move here thinking they're the best thing in the world and that they are destined for stardom and success, and they tend to not be the nicest of people.
Contact Info: