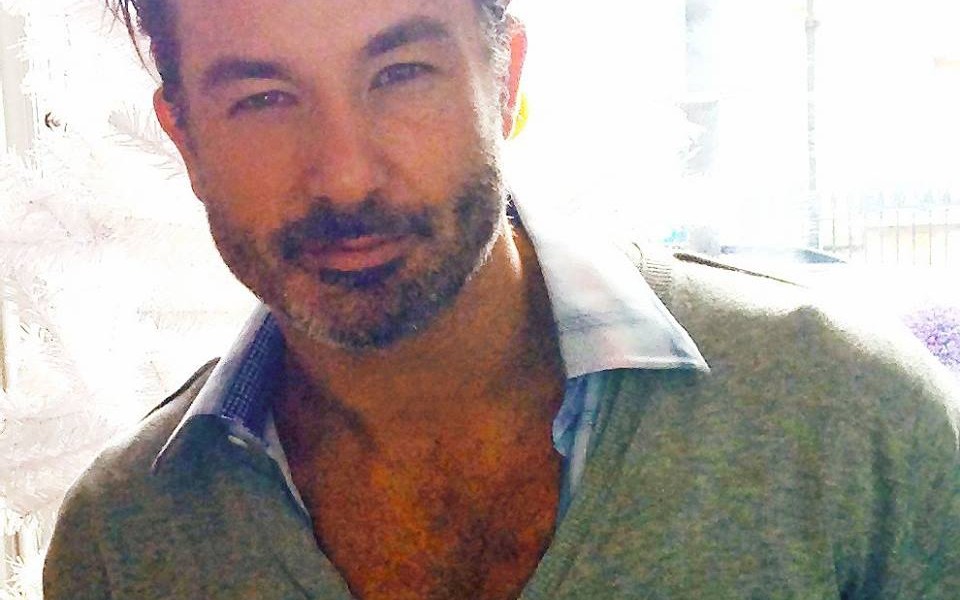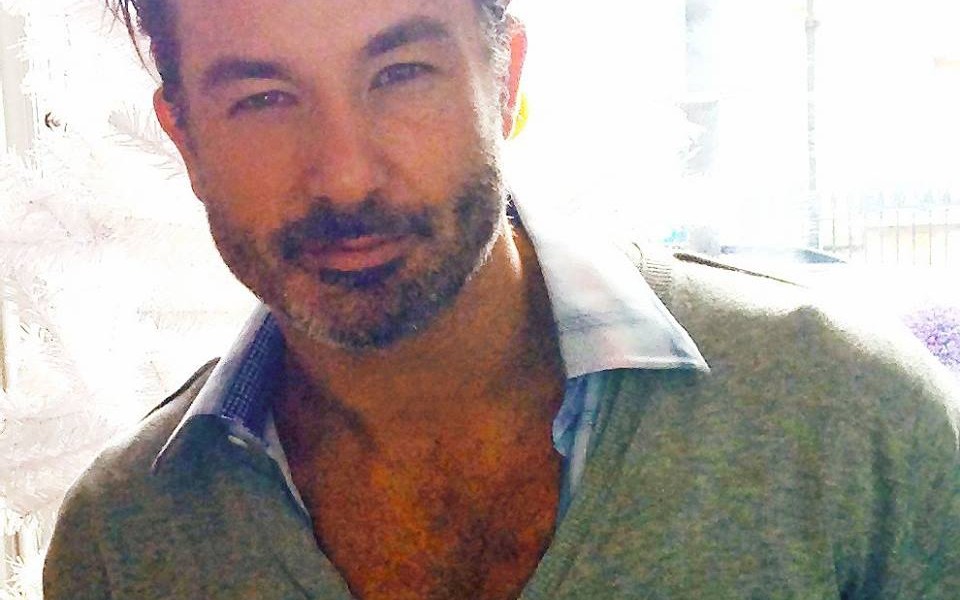 Today we'd like to introduce you to Andrew Patterson.
Andrew, please share your story with us. How did you get to where you are today?
My current role is Director of Photography and Production at DLMUS, a creative agency representing some of the most stellar creatives, directors and photographers in Los Angeles and New York. This role has me wearing many hats, from media production, artist consultancy, brand partnership, endorsements, art gallery deals, celebrity negotiations to print digital tv commercial production and the burgeoning business of social media marketing. Previously my other credits include work for CBS, CW, Food Network, Fox, Star-Hub Asia, Foxtel, XYZ & the 7 Network Australia.
I graduated from St Michaels College winning the Creative Arts Award in 1997, and studied Media Communications at Bond University in Queensland Australia. I began my career in 2000 as an Associate Casting Director on feature films: Moulin Rouge and The Matrix and TV series Home & Away.
In 2004, I followed my passion for fashion and casting, landing a role as show producer on Australian Fashion Weeks, then to Asia Fashion Weeks. Later that year I partnered with TV Network Arena on Fox and co-produced and hosted my first TV show: "Arena Style, which was one of Australia's first model searches aired on TV.
In 2006, I took over the management of the fashion photography division of one of the largest photo agencies in Australia, LOOK Production. Here I was responsible for producing campaigns for Covergirl, Nike, Levis and Absolut Vodka. to name a few, I also found time to work as a teacher at FBI -The Fashion Business Institute, Sydney's leading fashion business college.
In 2007 I moved to NYC to work as a photo agent with Walter Schupfer, however, with the economy crashing creating a huge low in the industry I decided I would head west and move to Los Angeles. I freelanced as a producer work with European magazines like Elle UK and Spanish Vogue. I was then after a year of looking for work picked up by Super Delicious and produced the pilot and first season of the hit show Cupcake Wars, In late 2009, I opened the doors to my own creative production company in Los Angeles, and subsequently signed a five (5) season creative production contract with Tyra Banks and CBS Television on America's Next Top Model. ANTM took me all over the world, here I was responsible for all creative and execution of every photo shoot and runway segment from cycle 15- 20!! I worked countries like Greece, Italy Jamaica, and China.
In 2015 I after attending MIPCOM in the South of France, I took a co-executive role in Singapore working on the TV series Body ReBoot producing all TV Digital and Print elements for the network, I happily then moved back to LA to work with Fox on So You Think You Can Dance and arrived at DLMUS almost a year ago!!!
PRODUCED FOR CELEBRITIES: Tyra Banks, Nikki Minaj, Cat Deeley, La Toya Jackson, Estelle, Kathy Griffin, Kris Jenner, Rachel Zoe,Kelly Osbourne, Kim Kardashian, Jay Manuel, J Alexander, Beverly Johnson, Reese Witherspoon, Ben Affleck, Cameron Diaz Nicole Kidman, Miranda Kerr, Jessica Alba, Eric Dane, Ryan Reynolds, Jared Leto, Dannii Minogue, Garrett Net, Diane Kruger & Zooey DesChanel.
ADVERTISING PRODUCER CREDITS: Hugo Boss, Covergirl, Versace Classic, Nike, Yahoo, Daewoo, Toyota, HSBC, Absolut Vodka, Target, Vaseline, Levis, Speed Stick, Nivea, Seibu, Yellowglen, Peek & Cloppenberg, Lorus, V05, Pleasure State, Warner Music, Rimmel London & Nine West.
EDITORIAL PRODUCER CREDITS: C Magazine, Elle UK, Harpers Bazaar , Vogue Espana , Vogue Italy, Vogue India, Vogue Homme, GQ UK, Cosmopolitan Aust., Grazia UK, GQ Aust. Self USA, Glamour UK, Sunday Magazine Aust., London Sunday Times, Velvet USA, Marie Claire Aust., Men's Health Aust. & Harpers Bazaar Australia.
Has it been a smooth road?
Defiantly not a smooth ride at all! Constantly told I'm over qualified when talking with Human Resources haha!
With the photography world, I was an agent when we went from film to digital, and we all laughed saying as if we will be taking pictures with a computer! Jump to were no longer use film, nor do clients just want photographs. We are under the pump for more and more motion branded content. And the classic photographer is under attack by young kid instagrammers with million of followers who are swooping in and getting all the work without any background or training! David Beckham's son is the perfect example shooting a Burberry campaign on his iPhone!
Has luck played a meaningful role in your life and career?
Luck I feel is a game of chance, everything I have achieved in my career has been a calculated execution!
I truly believe Los Angeles is the city where anything is possible! I'm the perfect example, a kid from Australia who dreamed of being a producer in America! It certainly wasn't luck, I set my goals … I created many visions boards, did my time as a Jrn Casting Director then Producer in Sydney across photography and tv, my working visa for the US, then wrote thousands of introduction emails to complete strangers asking them to take a chance one me! With persistence and Australian accent, I landed a multi-season contract as director of creative content (photo shoots and runways) one of the most successful and influential TV shows in the world… America's Next Top Model! I will say my Australian accent has certainly sealed the deal many times! Aussies have a go-getter attitude…. when I was looking for an agent as a TV Producer, I got on the phone and proactively called and emailed every top TV agency reps in LA. I was defiantly told by some agencies the only way they would take a meeting with me was to have a "in the agency connection"!! But thanks to LinkedIn…my details were passed onto the right agent, and I secured Gersh as my management as tv producer. They are ranked in the top 5 in the country! There's an Aussie saying, " you never know, till you give it a go".
Life is what you make it! The law of attraction! I am not a very lucky person per say! Even tho… the only time I have actually gambled while jet lagged at 3am (shooting Top Model in Macau, China)…… I walk into the hotel lobby with sleepy eyes put some of my daily per diem into a slot machine….. then seconds later with lots of noise… I win 3.5k! … that I put down to good timing. This I have!
Is there a characteristic or quality that you feel is essential to success?
Especially in LA, I have learned that people talk crap! Over the years I have learned the most important thing to my success in career and personal life is, to be honest. It has gotten me into trouble a few times, as some people can't handle the reality of the truth! ….. but for me it's the most essential part, it creates credibility and trust! Plus I'm not smart enough to remember my own lies!
Tell us about your favorite and least favorites things about our city.
As I just told you how honest I was, I won't sugar coat it… with all these dreams of glory and opportunities in LA, I find people who come to LA for only this (not the locals but the transient wanna be's) to be very self-observed! It's always about them! I found it very difficult to make real true friends when I first arrived! What I do love about the real locals (if you have lived here full-time for more than 5 years).. is that we are an amazing bunch of artists, designers, agents, producers, actors, directors and make up and hair artists ..whomever… who continue to achieve incredible things and at the forefront entertainment industry! Oh and the weather… the LA weather is perfect! (well, we could do with a lil more rain!) LA has my heart!
Contact Info:
Phone: 3235041050
Email: andrewpattersonproductions@gmail.com

Image Credit:
Producer: Andrew Patterson