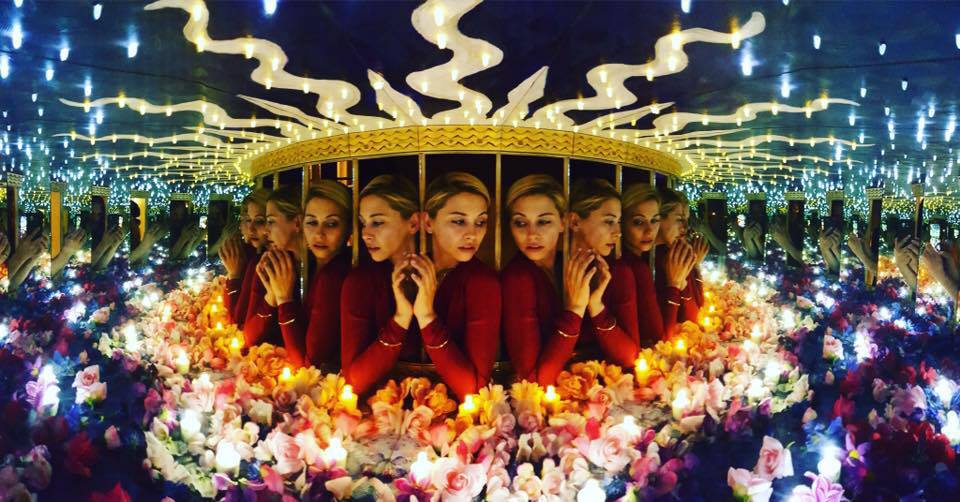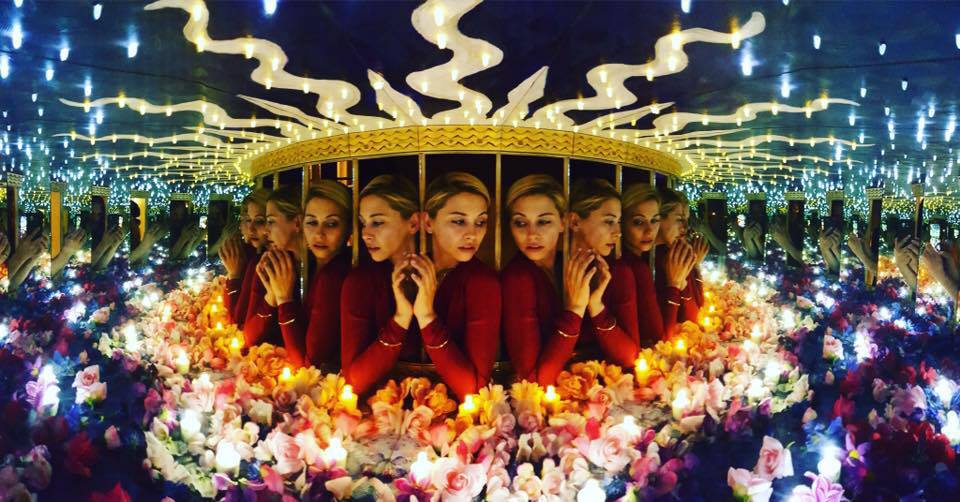 Today we'd like to introduce you to Ra Dreyfus.
Ra, please share your story with us. How did you get to where you are today?
I was born in sunny Los Angeles, the oldest of 8 children. I went to 13 schools and at the age of 19, I moved to Germany to spend time developing my eye under a high profile Vogue photographer.
In 2006 I flew back to LA, working in production, but ended up developing a successful acting career. This, allowed me to live in London, where I also penned an opinion column for British magazine 'Dapper' and effectively had an English accent for two years… We all make choices.
I then went home to LA and was offered a job as the head-writer for a small studio.
After a while, I decided it was time for a change, so I moved to NYC to pursue the idea of becoming an orthodox Jew, and developed a name for myself as a fine art photographer.
A year later the orthodox part wasn't for me, and so I remain, Jew-ish.
Back in LA I began directing music videos for various artists. I have some new projects coming out in 2017 that I am really excited about.
I am currently working on my first animated comedy 'Jesse' with ACME Filmworks and Director John Dilworth. I am also developing and writing multiple undisclosed projects for various production companies. Last July, I had two pieces from my fine art exhibition 'Demons' featured in the Louvre, in Paris. And this March I will have another gallery show at 'Art on Scene' in West Hollywood on Sunset Blvd.
Has it been a smooth road?
The thing with being an artist is nothing is smooth. But you learn to dance in the chaos and then at some point it becomes difficult to stand still in the cosmos. Struggle becomes part of the experience of creation.
How would you describe the type of kid you were growing up?
Growing up was very interesting for me, I went to 13 schools before I graduated, I lived with my mom, my dad, my grandparents, and even my aunt and uncle for a bit. I was the oldest of 8 children, but also an only child between my mother and father. My mother got married and had 5 children, my Father got married and had 2 children (yes… I am the Jon Snow of the situation)
Growing up was different from most I meet, it was an adventure, but I was effectively raised by myself and through television, as strange as that sounds. Nothing I watched was monitored, so from a very young age, I was exposed to an array of things – not for children. I was free to come and go as I pleased and I learned life from 'I Love Lucy' and various Woody Allen films. I always wanted to create worlds in my head, they were better than the reality. I loved to direct and put on shows involving the neighborhood kids and the adults – who I would boss around as if I owned the world "I said stage LEFT Kyle's mom"
The older I got the more involved I became with ballet and I spent most of the time in class or at home; writing and reading about things no one my age cared about – like the holocaust, Titanic (before it was a movie), anything historical, well anything that took me away from the anxiety of life and into a Narnia of my own creation. It was hard to make friends, I was always the new girl. But I survived and I am happy I grew up the way I did. If I didn't I wouldn't be me, and it's taken me a while – but at this point… I like myself…. Most days.
Is there a specific memory from when you were younger that you really miss?
My favorite memory from childhood is pretty dark, but to me, it shows the synchronicity of the universe. I was around eleven and my mother had bought me a 'tickle me Elmo' sweatshirt, and when someone hugged you, the voice of Elmo would giggle and say "hahaha THAT TICKLES hahaha".
Well, it was a Friday, it was June, it was hot, but I still wore that damn sweatshirt. At the time, I was living with my Father in Newport Beach, my mother picked me up from the train station and I knew something was wrong. She then drove me to my Grandfathers office, where I was given the news that my Great-Grandfather (who I was very close to) had passed away. I burst into tears – unconsolable. My Grandfather grabbed me and squeezed me tight. Suddenly "hahaha THAT TICKLES hahaha". The Elmo sweatshirt giggled away and we both burst into laughter. I know it sounds strange, but in that moment I felt connected to everything, I felt that things happened for a reason and it changed me.
So, what's next? Any big plans?
I have so many plans… but plans are only plans until they come to fruition. So, for now, I am only planning on working very hard.
Contact Info:
Website: radreyfus.com
Email: theradreyfus@gmail.com
Instagram: radreyfus

Image Credit:
Photographer: Ra Dreyfus