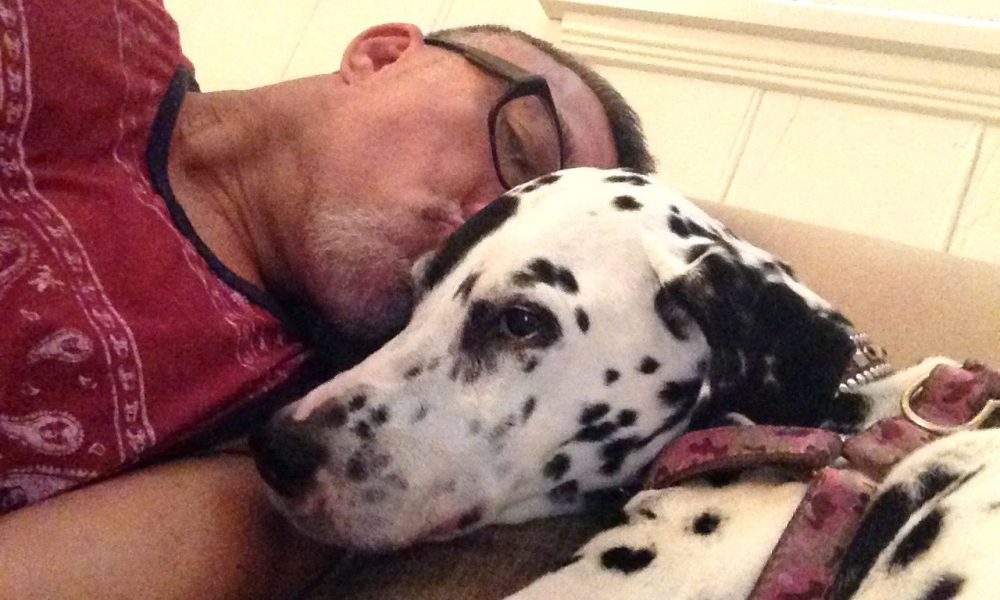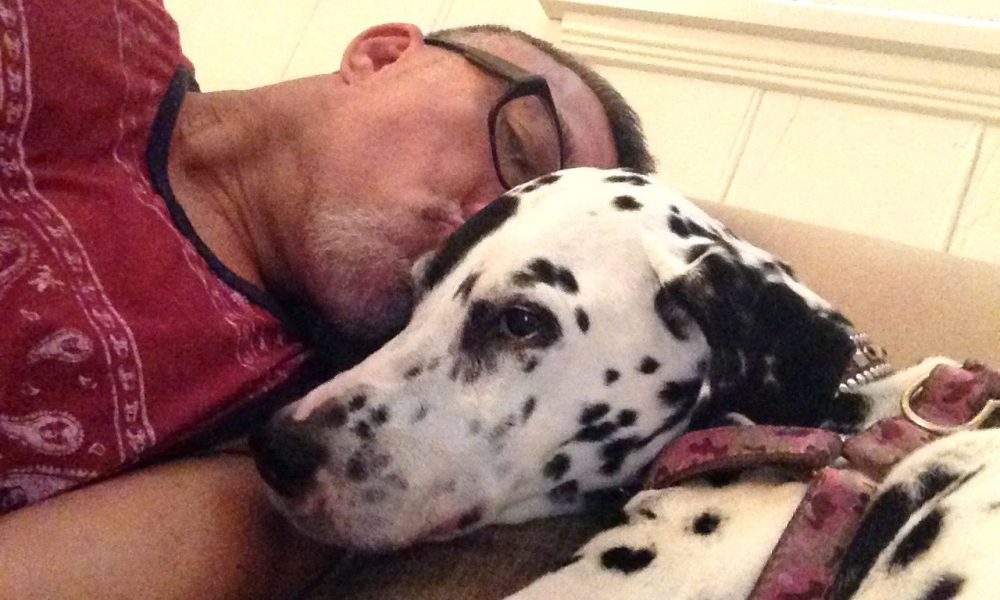 Today we'd like to introduce you to Joseph Rey.
Joseph, please share your story with us. How did you get to where you are today?
I was born and raised in Los Angeles by a single parent. I could not afford to go to art school, so I took some art classes at a local community college while I worked to support myself. As a kid, I could always draw and I began freelancing as an illustrator for a national publication to help supplement my income. When I was 21, I got a job at a print shop where I learned a lot about the print and pre-press processes, including how to spec type, how plates were made, how inks react to different types of paper, binding, photography, art boards — you name it. At the time, artwork was created on boards with spec'd type and overlays of rubylith and tissue paper marked with detailed instructions for the printer. When I finally began my career in graphic design, my first job was for a traditional design agency. I started as a junior graphic designer and, over the years, worked my way up to design director in the Los Angeles office of a worldwide public relations firm where my team provided design support to four offices — Los Angeles, Irvine, Detroit, and Sacramento. I learned so much about the business end of design and servicing clients at this firm — skills I use to this day.
After 9/11, my career in traditional graphic design started to lull and I needed to expand my horizons. A good friend who once worked as a VP of Creative for New Line Cinema gave me a handful of assets from three films and told me to create 2-3 posters of each and shop them around for job. I laughed because I was not as proficient in Photoshop as one needs to be to create key art for movie posters, but my friend insisted that I could do it and that he would help by teaching me how. Needless to say, he was right and my career in entertainment design began.
For the past decade, I have been a designer and art director consultant for the entertainment industry, creating key art and advertising for films and network television. I have been fortunate enough to have worked at many of the large film studios and entertainment agencies in Los Angeles on many large-audience campaigns. Today, I consult for a major network where I design and create digital artwork for social media and platforms (e.g., Netflix, YouTube, XBox, etc.). I am humbled and grateful for every opportunity I have had.
Lastly, I love anything outdoors, I love to cook and I love dogs.
Has it been a smooth road?
Life is never a smooth road, is it? But, we keep moving forward and we do the best we can. I have had many highs and many lows throughout the span of my career, but I just keep plugging along. I love what I do and am grateful to be doing it for a living.
Has there been people or an institution that has played a pivotal role in your career?
There have been several people in my lifetime who have played an important role in moving my career forward. From Creative Directors who saw talent in my work and gave me an opportunity to prove my worth, to friends I met on the job who helped me to be a better artist, there have been many people in my life who have contributed to the success of my career, and I am thankful and grateful for their help. I believe that who you know is as important as what you know and that one should not exist without the other. Today, I share what knowledge I have acquired with younger designers and, like the people who supported me, I support their endeavors to learn more and to get ahead. There is much they teach me, as well. After all, life is a never-ending education.
What kind of work do you look forward to most?
When I started as a graphic designer, I was mostly designing logos, brochures, direct-mail and financial reports for print and I really enjoyed it. But, I much prefer working in entertainment on key art for print and digital for social media and platforms. The potential for thousands of people to see your work is a thrilling prospect.
What have been some of the most important lessons you've learned over the course of your career?
I wouldn't choose to do anything differently regarding my career. However, I will say that experience and time helped make me a better artist, and a better person, overall.
Contact Info: