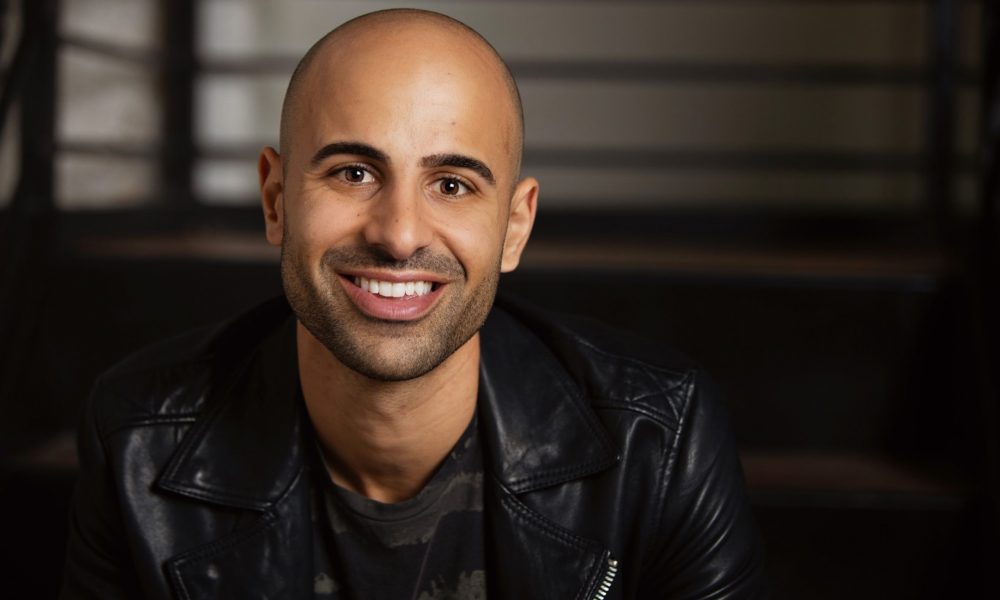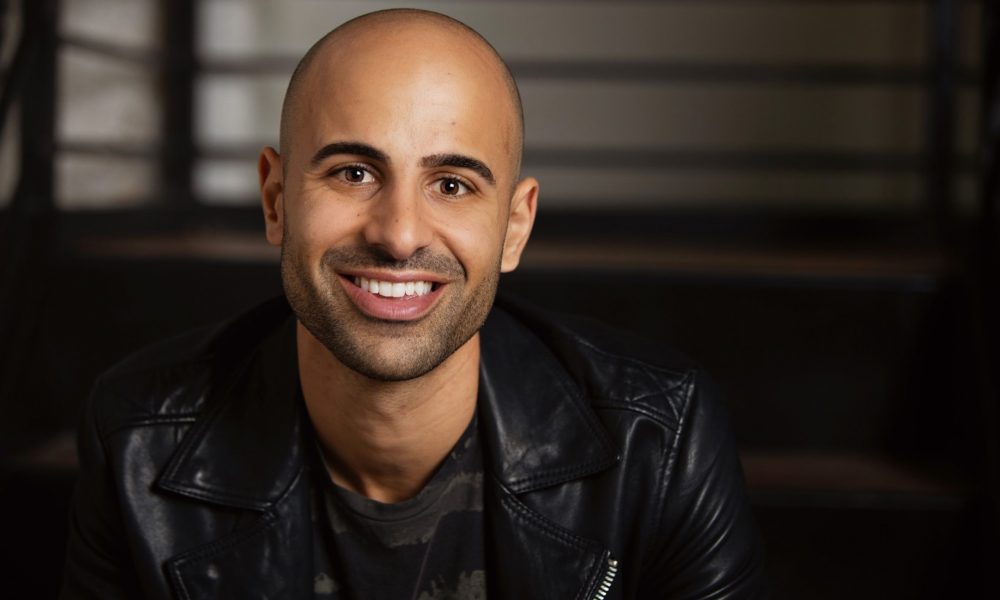 Today we'd like to introduce you to Hisham Dahud.
Hisham, let's start with your story. We'd love to hear how you got started and how the journey has been so far.
Thanks for having me! I began as a musician in San Francisco with dreams and ambitions of becoming a touring drummer, however I didn't want to be ignorant of how the industry operated.
I took music business classes at San Francisco State where I met my mentor Gian Fiero, who taught "Music Industry Career Planning." That class culminated with a 7-minute thesis presentation of how you were going to plan, prepare and position yourself for career success. Half my grade came from Gian's industry friends who attended that final class, one of which was Michael Fiebach – Product, Marketing and Merchandise manager for DJ Shadow, an artist I had vast amounts of admiration for.
Mike offered me a marketing internship for Shadow. Still wanting to be a drummer, I embraced this new opportunity and found myself at the epicenter of where the music industry was going – right at the advent of social media and direct-to-fan marketing.
After performing well with Shadow, I was introduced to Bruce Houghton, editor of the music tech blog Hypebot. I began writing thought pieces, articles, event recaps – quickly realizing technology is what is moving the industry forward. I was hooked and wanted to absorb everything I could. I moved up to Senior Music/Tech Analyst for Hypebot while earning my Marketing degree from S.F. State.
While still in school, I reunited with Michael Fiebach as he asked me to join him in launching Fame House – one of the music industry's earliest digital marketing agencies. The company exploded once we began getting notable publicity for unique marketing campaigns we did with artists like Pretty Lights, Amanda Palmer, and more.
As I finished up school, I met techno legend Richie Hawtin who took me into his world and became one of my favorite clients of all time. I toured the planet with him for nearly three years, including living in Ibiza for three consecutive summers building brands and conducting marketing campaigns. Through Richie, I met nearly all of electronic music and got an education of the roots of the culture first-hand from some of the most prolific people I could ever encounter in the space.
Meanwhile, back in the U.S., Fame House had really grown with a client roster that included Eminem, Tiesto, Pearl Jam, Alicia Keys and many more. In 2016, the company was purchased by Universal Music Group. I didn't last long though, and left the company only a few months later as my vision as a music professional always included AVOIDING the desk job environment in favor of working closely (and intimately) with creative types.
I've since gone on to operate as an independent digital brand strategist for a wide range music clients, ranging from film composer Tom Holkenborg aka Junkie XL (Mad Max: Fury Road, Deadpool, Batman v Superman, the upcoming Terminator: Dark Fate, and more), daytime disco group Poolside, tech/house brand Desert Hearts, and many more.
However, all the while I've felt a strong desire to take the work I do with large and established artists and scale down my principles to the emerging artist sector. As a recipient of both great mentorship and first-hand industry education, I really feel that I was given a huge advantage and want to pay that forward by helping as many emerging and developing artists as I can.
I began teaching at ICON Collective, a highly renowned production school that has built a strong following in the American electronic music scene with a powerful alumni roster including JAUZ, NGHTMRE, Slander, Kayzo, and tons more. I continue teaching there as strictly a music business instructor, having helped write the curriculum there.
However, I've reached the point where I've developed my OWN philosophies over the years and want to expand my reach to emerging artists beyond the walls of any school.
So this year, I launched ArtistPro – an educational and developmental brand hyper-focused on empowering music artists to become creative founders.
AND LASTLY… ha, sorry it's been a long journey.
I continue to make music to this day.
I've since reactivated my creative career in the wake of developing ArtistPro, as creator empathy is of huge importance to me. I'm currently working on an artist project called Rizik, which consists of me transitioning from drummer to pianist composing mostly neo-classical compositions. A debut EP is scheduled for late 2019.
Has it been a smooth road?
I wouldn't say it's been a smooth road, nor has it been particularly bumpy.
As I mentioned, I received a TON of guidance along the way. I'm among the fortunate few who knew what they wanted from an early age. Combine that with a clear demonstration of ambition with good people who recognized that and wanted to help, and here I am.
So that helped.
But perhaps more importantly… I trusted myself.
I trusted the process to know I would end up in a good place, and by "good", I mean a place where I'm creatively, professionally and personally fulfilled.
And I have.
However…
Easily my biggest struggle was one of identity. I always thought I had to embody ONE thing, as I tend to thrust myself into my passions in a very all-or-nothing manner.
"I am a drummer… and nothing else."
"I am a producer… and nothing else."
"I am an industry guy… and nothing else."
"I am an artist… and nothing else."
"I am an educator… and nothing else."
I had a really hard time accepting the fact that I easily classify as Renaissance Soul, someone who simply cannot pick one thing because we're far too interested in other facets of the thing of field we love.
So I've decided to simply embody me, Hisham… just a dude that can – and should – play every position on the field.
So let's switch gears a bit and go into the ArtistPro story. Tell us more about the business.
Well like I said earlier, ArtistPro is an educational and developmental brand hyper-focused on empowering music artists to become creative founders.
The most successful artists I've seen have always operated like founders of companies – complete with a unified creative and business vision that inspires their industry, their audience and their teams.
The mission of ArtistPro is thus to unify an artist's creative and professional vision by implanting marketing expertise, business acumen & leadership principles to build the career they want. In today's digital world, all the tools and resources a creative needs to distinguish themselves, locate their audience and run a business are at their fingertips. ArtistPro was designed to take a musician to the artist level; from anonymous to professional.
From dreamer… to founder.
We do this through three key means.
EDUCATE—expertly curate information and instruction to dispel myths and falsehoods.
ACTIVATE—nothing we do is theoretical. If we don't inspire you to take action, we've failed.
COMMUNITY—many artists fail due to a lack of peer support and industry relationships. Connections are fostered on a global scale—both creative and industry.
The principal product of ArtistPro is a 12-week interactive online program taught by me, but it is already expanding into the vision I truly have for it – which is a community-driven content and events brand.
Given my background, we focus A LOT of artist branding, digital marketing, and personal career development. The thing I'm most proud of is that I've presented the "business" side of music as something to unify with creative perspective… when done right, doing the "business" side of music should be seen as a continuation of the creative expression and viewpoint the artist has.
What sets ArtistPro apart from other educational entities:
We believe in progressive education – learning things progressively, as needed, and then moving on to keep learning new things outside of making music. We also believe in non-traditional means of learning, such as learning from online adjunct instructors, as opposed to cramming everything in 4 years, or even one year from tenured professors.
We focus on long-term artist professional strategies, things that really set you up for an evolved approach to your business… like a founder. Not an "entrepreneur", as I think that word is overused. Plus, it also implies that you are capitalizing on some sort of market gap. Music has no market gaps, we have more of it than ever today. However, ArtistPro allows for the full exfoliation of the personal and creative viewpoint and then works to attract an audience most likely to recognize and support it.
We are community-driven in every sense of the word. Collaboration and assistance is a major pillar for us, as is international connections. We live in the most amazing time to be a creator and there is NO excuse not to be creating and doing business with like-minded people far outside your own country.
How do you think the industry will change over the next decade?
As far as music, it will always be in demand, but I really see personalization taking on a whole new meaning. We're already seeing it with algorithmic music selections, smart speakers that get to know you more and more, etc.
Also, the formats themselves are constantly changing. I think artists will adapt to the way people consume music in other ways than just listening to full tracks. Think Instagram Stories, Tik-Tok, playlist culture, etc. The current release format we see is largely from the residue of the "old industry", and I think that will change.
I also think the music world will continue to get more and more fragmented, where artists you've never heard of continue to command big crowds and earn substantial incomes.
As far as education, I really think more and more people will embrace these less than traditional means of education. Not every professional or expert has the aptitude to ALSO be a good educator, but I do think younger people in particular, who already learn from the internet everyday, will find a solid alternative via online education and traditional degrees won't be nearly as important to them – especially when it comes to creative fields like music.
Contact Info:
Suggest a story: VoyageLA is built on recommendations from the community; it's how we uncover hidden gems, so if you or someone you know deserves recognition please let us know here.