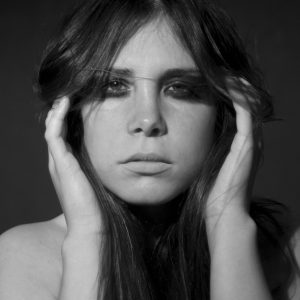 Today we'd like to introduce you to Helena Orts.
Helena, let's start with your story. We'd love to hear how you got started and how the journey has been so far.
As a little kid born and raised in Barcelona (Spain), I was always playing pretend and quickly found my calling: acting. My father introduced me to the Marx Brothers and I fell in love with the ability to tell stories through my body. Along with Dinsey, I started singing, dancing, and acting all day long. During middle school, I did some plays such as "the Jungle Book" and later on "A Mid Summer's Night Dream". Along with my interest in the performing arts, I also awoke an interest in sports.
Firstly I started with Judo until I obtained the brown-blue belt when I was seven years old. That same year all my friends were enrolling in the school's basketball team, as my sister did four years prior. Therefore I joined. At first, I was not very interested nor good at it, but slowly I started to enjoy it more and more and my competitiveness came out. I wanted to be my best self every single day. Alongside my height (I am 6'1 now), competitive teams started to recruit me and that was when I made my first big decision. I decided to leave my friend's team and try to play at a higher level for the club of Femeni Sant Adria. FSA was well aware of my passion for theatre and they agreed to allow me to leave practice earlier in order to attend my theatre group.
My first year at Femeni Sant Adria (2012) was one of the most special years of my life! I was not only playing with my age team in the Cadet category (15 and 16 years old) but also with the Junior team (17 and 18 years old). That year with my age team (Cadet) we won the Catalan Championship (competition in Catalonia) in which I was honored as MVP and Top Scorer of the final. Due to our classification, we made it to the Spain Championship in which we won the bronze medal. On the other hand, with the Junior team (older group), we won Second Place in both the Catalan Championship and the Spain Championship. With that year's success with Femeni Sant Adria, the Spain National Team selected me that summer to represent Spain among the other 11 players in the European Championship U16 held in Hungry. We became Champions! A year ago, I never imagined that I would have had the experience to compete in any of these Championships, especially after not making the team for the Catalan Selection the previous winter. With the help of my talented teammates, wise coaches, hard work, and playing with heart, I became recognized as one of the top players in Spain of my age.
After that year, I continued to escalate and become more and more comfortable with my game. In the summer of 2013, I was chosen to represent Spain at the European Championship U18 in Croatia. I was not only between the best players of my age but between the 12 best players of one year older than me! I was playing alongside players I really admired growing up. And guess what? Every day I would perform a monologue or a skit for the team. My coaches and teammates would ask me to prepare something for after the game! I was doing stand-up almost every night, and sometimes in front of other teams like France, Italy, Greece, Germany, and the Netherlands. In the summer of 2013, we became the Champions of the European Championship U18. Side note: that year I broke my nose at the quarterfinals! Yes, I always give absolutely my best at every chance I get.
In my third and last year at Femeni Sant Adria in 2014 was one of the hardest years of my life. Because of my international appearance at the European Championships, I was being recruited by many universities in the U.S which offered me a full scholarship. With my basic English skills, I had to communicate with the coaches and faculty to make sure I would be able to combine my basketball practices and my Theatre Studies. Two areas very hard to combine in Spain and anywhere in the world. Moreover, not only I was playing with my age team (Junior) and the Senior team, but also I was studying for the big final exams to enter the University in Spain, plus tons of English and math classes to get my SAT and TOEFL (English exam for internationals) grades up and my nose surgery! What a year! I was sleeping 4-5 hours a day, completely physically exhausted and mentally drained. I was constantly irritated and my parents were the ones that received all my anger and frustration. Until this day, they have shown me nothing but love and support. At the end of that year is when all the hard work paid off. With my age group (Junior Team) we won the Catalan Championship in which I was honored MVP and the Spain Championship 2014 (the first time my club team, Femeni Sant Adria won such an award); with the senior team at Femeni Sant Adria, we ascended to the second women's professional basketball league in Spain (Liga Femenina 2) and I signed up with Fairfield University. That summer with the National Team U18 we won third place at the European Championship and I was chosen alongside three other players to go to the Youth Olympic Games in Nanjing, China. The YOG was one of the most precious experiences I have ever lived. I met people from all around the world in a very healthy educational and athletic environment in a city full of love. We would play 3 on 3 instead of the traditional 5 on 5. Along with the four selected basketball male players from Spain, the 8 of us became a family.
September 2014, I was starting College at Fairfield University Division I. The first half of my rookie year went pretty well, I was starting and averaging rebounds and points. In the second half of the season, got pretty tough regarding playing time. I pushed through the year and that same summer, I went with a one year older team to Lanzarote (Spain) to represent Spain National Team U20 at the European Championship. Being the host team of such a well-known competition was full of excitement. We won the European Championship! The day after the celebration, I flew to meet my age group of the National Team because we were playing the World Cup U19 in Russia. Unfortunately, we positioned fourth.
September 2015, I went back to Fairfield University, and that year was one of my toughest battles. I was not having playing time and I was not able to be involved with theatre due to the basketball commitment. After much sweat and tears, I decided to transfer to the Academy of Art University in San Francisco, Division II. It is a university specialized only in Art and my new Coach was really forward about my studies being the priority, The summer before I transferred was my last summer with the National Team. We played the European Championship U20 in Portugal 2016 and we won the gold medal. I was one of the leading scores of my team at the final scoring 20 points. With a gold medal in the pocket, I entered this new adventure at the Academy of Art. With athletics, we did not do very well but I remember being so incredibly happy! I found the love for the game that I had lost in Fairfield and I was also able to study acting with very talented professors such as Diane Baker (known for The Silence of the Lambs, Anne Frank), Elaine Clark, Anthony Montes, Deborah Eubanks, Peter Lewis, Sarah Kliban, Melissa Gray among others. I spent the remaining of my studies (two and a half years) doing plays, improvisations, voiceover, dance classes, dialect classes, bodywork, scene study work, student films, music videos, etc.).
After graduation, I packed my suitcase and moved to Los Angeles to continue my career as an actress. Fun fact, when I thought I was leaving basketball behind and only focusing on my career as an actress, the first big audition I landed was Space Jam 2 in which they were looking for pro-athletes and I made it to the callback! Afterward, I realized how beneficial it is to have those skills because it differentiates me from the rest and it is what makes me unique. Furthermore, I got involved in a Theatre Festival in the summer of 2019 called The Brisk Festival in which I met incredibly talented and beautiful artists; I was involved in a theatre company "Teatro del Barrio" in which we did a beautiful show for El Dia de Los Muertos (The Day of the Dead); shot a short film with two friends in 2 days at Joshua Tree; dubbed a movie into Spanish "Midway" for an airline company, and did some commercials that required some basketball players. I am currently creating my own content: I wrote some 10-minute plays, a short film and currently working on a pilot and a documentary as well as continuing to take acting classes.
Great, so let's dig a little deeper into the story – has it been an easy path overall and if not, what were the challenges you've had to overcome?
All the challenges are relative, therefore I believe nobody ever experiences an easy path. I am definitely very proud of the experiences lived and to have been able to develop a mentality that is capable of overcoming any psychological or physical challenge.
The hardest part of every obstacle is what we tell ourselves, the way our mind processes the conflicts, and the manner we fight the circumstances with the power of our thoughts. For example, when I first arrive in the U.S, I was at Fairfield University away from my comfort zone: friends and family, language, culture, etc. Fortunately, my teammates were very welcoming and soon made me feel very comfortable. Nevertheless, when I finally thought I had it under control, my second year in the U.S. hit me pretty hard. I was not having much playing time on the court and that really discouraged me so I decided to work even harder than everyone else. I would wake up at 5 am, hit the gym from 6 am to 8 am to work on my dribbling, quick shower, and go to class. At 2 pm head towards the gym for basketball team practice until 6 pm. Afterward, I would shower, have dinner, and head back to the basketball court to work on my shooting until 10 pm. I really wanted to improve and to earn time on the court. The more I would train, the more I started to dislike basketball. I was starting to burn out. I was putting so much pressure on myself to perform well on the court at the same time, I was battling to stay motivated. The moment I stopped caring about my coaches, my playing time, and all the factors that were not up to me is when I started seeing a change. I started to play only for myself and for my love for the game. My mindset, determination, dedication, and unconditional love towards my goals are what make me unstoppable.
Right now, the story seems to repeat itself, I am battling to find a way to build my acting career in the U.S and it is very tiring to be turned down over and over again. However, it is up to me how I approach the circumstances, the importance I let them have in my life. These rough times are the ones I am going to remember and be most proud of because they are fundamental for my growth as an artist and as a human being.
We'd love to hear more about your work and what you are currently focused on. What else should we know?
I am an actress, a former professional basketball player, and a coach. Thanks to my background in basketball, I had the opportunity to come to the U.S to earn a BFA in Acting and to land in the city of Los Angeles.
I am currently coaching basketball to young-athletes (in person and zoom one on one private coaching) because I want to transfer the knowledge and valuable life lessons learned from talented coaches and players to the new generations as I continue to create my art and content.
As my sister said to me the other day: "you quit competitive basketball, something that you were very good at and something that could have led you to a comfortable life in order to pursue your true calling, acting. That takes real courage!". Hearing these words reminded me that what sets me apart is my love and determination for my dreams.
Acting has always been my passion. At a very early age, I was craving for communication, which explains why I was always grounded! (Jajaja). I early noticed my capacity to be influenced and to be transformed by other people's stories. As my acting teacher says: "If you are transformed into your heart by accepting other people's stories as yours, therefore it is through your art that you will transform the hearts of others." Acting is a service profession. It is my responsibility and obligation as an artist to expand other people's hearts through the art form of storytelling. The audience goes to the movies to be touched and to have an emotional experience through the power of empathy. For this reason, I believe acting is the most beautiful profession in the world.
As we see in The Mystic in the Theatre, to Eleonora Duse, one of the greatest actresses of all time,  "the art of the theatre was in no way inferior to music, painting, sculpture, or poetry. She saw it ideally as a synthesis of all the arts combined. As a great force capable of spreading beauty and understanding, whose function it was to quicken in the minds and hearts of the people an appreciation of the nobility of suffering, to awaken in them a sense of the sublime; to rouse them from their torpor and through a heightening of emotions make them aware of the mystery and wonder of the human spirit." Because we are all humans, we are capable of experiencing the same circumstances. Empathy and compassion are what bring people together instead of judging, criticizing, and separating ourselves. The more we exercise these two,  the more we learn about humans and about ourselves.
What moment in your career do you look back most fondly on?
I do not have a specific moment but I do have a combination of life experiences that makes me assess and acknowledge what I have accomplished at my shortage! I am 4 times European Champion, third at the Youth Olympic Games, Spain Champion, and twice Catalan Champion. However, what really matters, is the people I have come across, the life lessons learned, and the support and love from my family and friends. Now I am enrolling in this journey as an artist in which I have the opportunity to tell stories about human accomplishments and human struggles and hopefully, be able to be part of other people's transformations.
Contact Info:
Suggest a story: VoyageLA is built on recommendations from the community; it's how we uncover hidden gems, so if you or someone you know deserves recognition please let us know here.