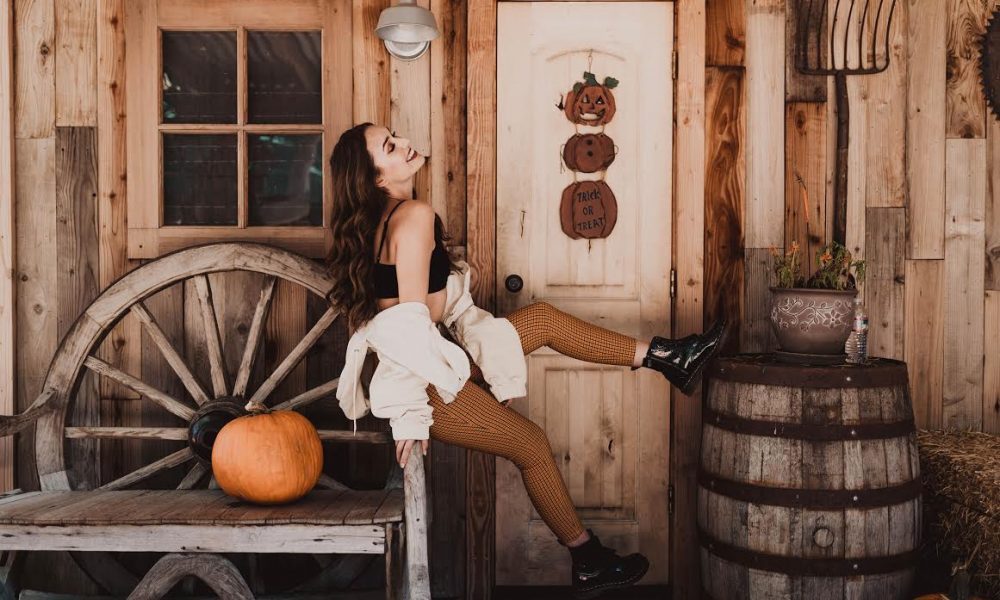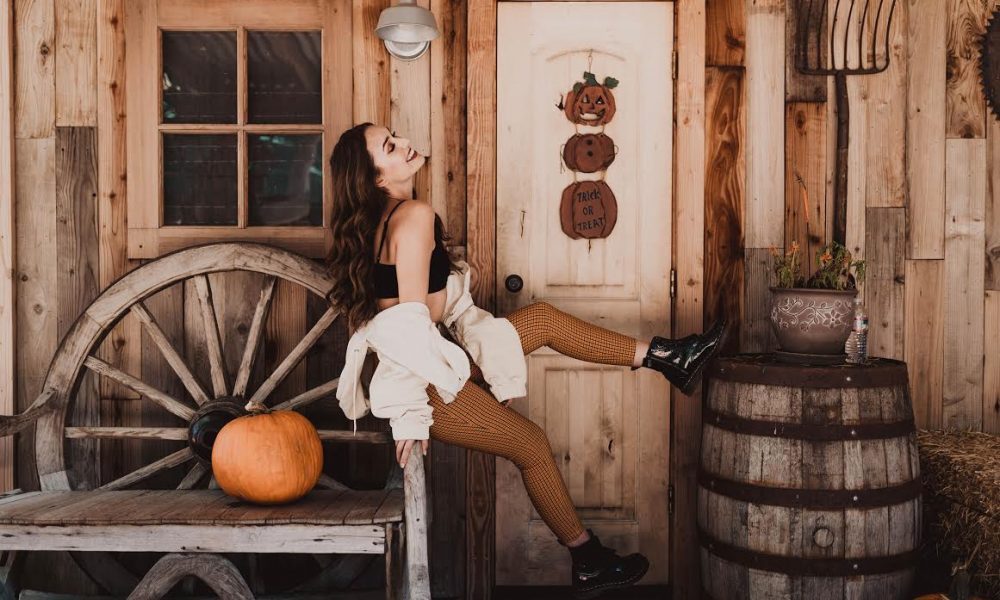 Today we'd like to introduce you to Haylee Joe.
Haylee, let's start with your story. We'd love to hear how you got started and how the journey has been so far.
I grew up always wanting to be an entertainer. I've loved and appreciated every form of the arts since I could remember. I started in musical theatre when I was four years old and performed in musical theatre productions until I was around 13 years old. I started feeling a little burnt out and unsure if that was the path I actually wanted to take. Following that, I continued to train in martial arts and achieved my black belt after ten years of training at 17 years old as well as continued taking dance classes. Once I was a senior in high school, a lot of college discussion started to happen, I realized how much that path didn't feel right to me and how the thought of being stuck in school for four more years was terrifying. I just wanted to create and perform…not sit in a class and wonder what I was going to do with my life. I wanted the answer to what my future would hold right away. So I decided I would audition to perform for the Walt Disney Company.
To my surprise, I got the job at 17 years old. I started balancing going to high school and work. I got permission from my high school to have Fridays off and was able to go perform at my dream job. Everything was so blissful and exciting. I felt like this was the start of my life and it was thrilling. Five years later, my job at Disney is still a dream come true and I still pinch myself that I get to wake up and do what I do everyday. Alongside Disney, I also I've also worked as a radio personality on the Zach Sang National Radio Show with WestwoodOne. I've met the most amazing people there and love radio so much, I'm so happy for that opportunity! Starting in March 2020, I decided to jump on the TikTok bandwagon and was surprised to have now grown a following of over 110,000 followers. Tiktok has been a way for me to express myself with fun makeup looks and recreating scenes from my favorite TV shows and movies. With all of that being said though since I was 13, I repressed my desire to want to sing & write my own songs. I was always too scared to be vulnerable with myself and other people but that dream and goal never faded. So come 2020 a lot has changed. This year I've spent all my days at home. I could have sat around and waited for "normal" life to resume but instead, I decided this was the year I'd do all the things I promised myself I would try to do one day. The main goal being writing my own songs get them produced….and thats exactly what I did.
At the end of July 2020, I was scrolling through my notes on my phone and stumbled upon a song titled "Norman Bates" that I wrote in my car, September of 2019. I loved this song when I wrote it but kept it to myself and figured I'd never been brave enough to share it with anyone. July 2020 was when everyone found out that Halloween festivities wouldn't be taking place this year which was the right decision, but for all the Halloween lovers like myself it was a little saddening. I decided that I wanted to make Halloween time fun for myself no matter what so I thought. "Hey maybe I should write a whole EP inspired but my life experiences through the lens of my favorite horror movies and the season of fall." soooo thats what I did. I was flooded with inspiration I'd never felt before. In 24 hours, I wrote 5 of the 6 songs… the 6th being "Norman Bates". I was shocked and excited and figured this was probably a good time to share my ideas with my family to see what they thought. They were so excited as they have been waiting for me to do this my whole life. That gave me enough confidence and excitement to find myself a producer that would hopefully be willing to bring my songs to life. 2 days later, not only did I find a producer but I found the most talented human I'd ever met, his name is Michael Arrom. He is wildly gifted and a true master at what he does. He also loves Halloween as much as me! This was when I knew this project was going to be more than just an activity to pass the time but this was going to be something special. Considering the circumstances of the world right now Michael is back home with his family in New Jersey and I'm home with my family in LA.
This made for a very unique creating process. We'd spend a lot of our days on zoom sessions picking out different organs sounds, creaking rocking chairs, music boxes, the sound of doors closing anything that sounds haunted we were all over it. Collaborating with Michael was so easy and effortless, we were always on the same page and had the same vision for this project. Anytime he'd send me something new I'd be over the moon with how incredible everything was sounding when I tell you he's the most talented human… I'm not kidding. The days we weren't spending hours on zoom Michael would be teaching his students at USC (over zoom) and I'd be recording my vocals in my bedroom. This project was a true example of "you can do anything you put your mind to." If you told me January of 2020 that I'd be coming out with my Debut EP that I wrote myself, recorded in my bedroom and produced through zoom sessions all in a two month time period. I would have laughed and never believed you. I'm so happy and proud to say that we DID IT!! I've never been more ready to share my stories and music with everyone. This is just the beginning. Michael and I are already mapping out our next project….why stop now!? 🙂
Great, so let's dig a little deeper into the story – has it been an easy path overall and if not, what were the challenges you've had to overcome?
This is my first time seriously pursuing music. It took me 22 years to get in a mental state where I was prepared to share and be open enough to write and release music. All the struggles were within myself and still are. I've always been my toughest critic. In most everything I do, I never think my efforts are good enough or anything to be proud of. So for me to be so proud and in love with this music we created is saying a lot!!! I never thought I'd feel this way….and that feels great! I'm so lucky to have an incredibly supportive family thats always supported and encouraged me to do music. The phrase 'you are your own worst critic" is true and I've fought my self-deprecating ways my whole life. I'm a perfectionist and very particular about everything I do. This for sure isn't the end of the internal struggle but this is a massive first step and I'm so happy I gave into myself enough to actually believe in myself. It's a very rewarding feeling and I suggest everyone gives it a try at some point or another.
We'd love to hear more about your work and what you are currently focused on. What else should we know?
This is the beginning of a whole new chapter for me. My hope is that people really enjoy the music and want to hear more from me. It's exciting and nerve-racking not to know what the future holds but I'm ready for it. I'm someone that once I've decided I want something I'll stop at nothing to get it. I want to work hard, create, dream, and make people feel something. Right now with this particular project, I want people to follow me along a journey of life events in hope that the listeners find something to relate and hold on to. Whether it's lying next to someone, you love and feeling the warmth that the month of October brings and never wanting the feeling to end or it's going down a path you know you shouldn't but doing it anyway just for the thrill. These stories and feelings are things a lot of people have experienced. I'm just providing a new looking glass to see them through, and I'm proud of that.
What moment in your career do you look back most fondly on?
This moment is my proudest moment because its a moment I never thought I'd get to. The fact that I've written my own songs and am sharing them with everyone that is willing to listen is a huge personal achievement for me. I never thought these songs would leave my voice memos but Michael Arrom (my producer) and I really made them into something magical and something that people have to hear. I can't wait to see where this path will take me but I'm confident that I'll be making a lot more music in the future. As I mentioned previously, this EP may or may not be just the first half of this Holiday project.
Contact Info:

Image Credit:
Philippe Villarubia
Suggest a story: VoyageLA is built on recommendations from the community; it's how we uncover hidden gems, so if you or someone you know deserves recognition please let us know here.