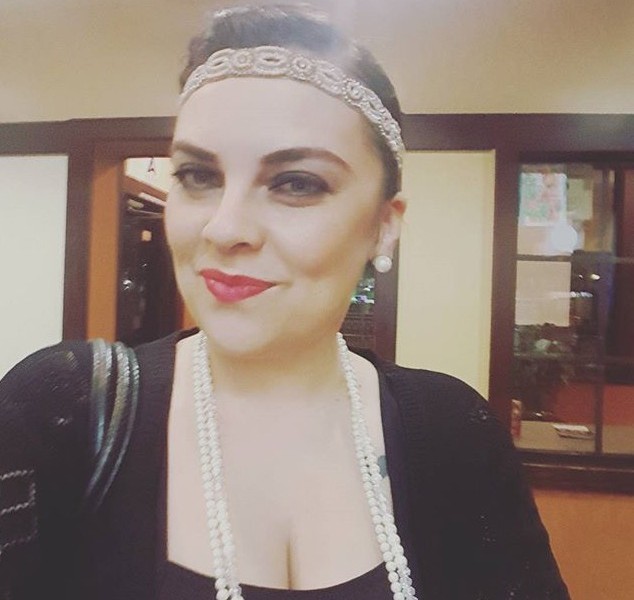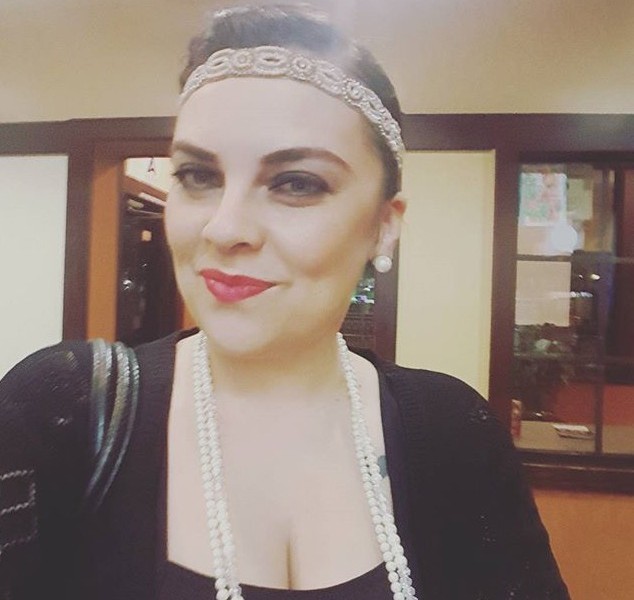 Today we'd like to introduce you to Vanessa Wood.
Vanessa, please share your story with us. How did you get to where you are today?
Oddly enough my story didn't start with a love of makeup. I had dabbled a little in high school but I definitely didn't know anything about false lashes or color matching. I had gone to a modeling school in ninth grade that had given me a step up in knowing how to do just enough of my own makeup to make sure I didn't look dead. After several years of acting and learning the basics of theatre makeup as well as a year at art school, I unintentionally developed a talent for makeup that remained dormant for some time. Considering my background in theatre, I would occasionally be asked to act in my friends' student films and class projects. One such occasion led to me having to recreate a black eye and several bruises on myself. I managed to achieve the look I wanted by replicating an actual bruise I actually had on my leg.
All at once it made sense.
People get paid for this!
From that point on, I knew what I wanted to do. I immediately enrolled into my local community college and started with a theatrical make up course. I learned the basics of stage makeup as well as some prosthetic work. Once I completed that course, I decided the next logical step was to attend beauty school and obtain my esthetician license. In beauty school, I was exposed to many other elements of the beauty industry but I knew that I had to keep makeup as my focus. From then I attended TNT Agency in Chino Hills to get a more thorough education in makeup. I was able to learn even more about techniques I had no idea even existed. Falsies, contouring, highlighting, cut crease and many other terms became a permanent part of my vocabulary. TNT really helped me to gain the confidence I needed to get out in the world and make myself known. I spent a lot of time scouring craigslist and model mayhem and many other networking sites to make new connections and continue to expand my port. It has really been my never ending enthusiasm and passion for makeup that has kept me going. I truly have to give credit to every model, photographer, actor and other creative types that have remembered me and invited me to be a part of their work. Networking is the key to getting your foot in the door, your work is what keeps them inviting you back.
Has it been a smooth road?
Makeup has definitely not been an easy road. The past 9 years have been an incredible roller coaster of emotions. There are times when I have wanted to throw in the towel but something always brings me back. At the beginning of my career, I was determined to be a makeup artist for a theatrical show like Cirque du Soleil. I even moved to New York for a short period of time to try to pursue my passion even further. To my dismay, I came to realize that, besides the designers, actors do their own makeup. At that point, I had to find a new direction to focus on and returned to California. Another hurdle has been in convincing myself not to sell myself short. I am finally at a point in my life and career that I recognize my own worth. I know that there will people along the way that won't recognize talent or skill but many others will. It is worth it to hold out for those that are the same level. I have worked in beauty retail and have definitely learned a lot more from that experience. I think that aspect of my career taught me about catering to everyday people aside from models and photographers. One of the greatest thrills that keeps me excited is the ability to empower someone with the knowledge of proper makeup applications and techniques. The smile on my clients' faces after their transformation, whether it be a bride, a model, a stay at home putting on false lashes for the first time or an actor with a prosthetic nose, is the greatest feeling and definitely, makes it all worth it.
What are your plans for the future?
I have decided to dedicate my knowledge and passion for makeup to educating and empowering makeup lovers. I am currently brainstorming several avenues to carry out my vision and it is kind of under wraps right now but you can expect big things when it comes to fruition. At the same time, I am still catering to make up requests of all kinds including but not limited to special effects and theatre.
Let's go backward a bit – can you tell us about the most trying time in your career?
Several years ago I went through a period when I thought I was completely done with makeup. I had moved to Dallas to pursue a career in the telecom industry. I vowed to never work on another makeup client and only do it as favors to friends and family. I'm still not sure how but I started to receive messages and requests from random people in Dallas. I connected with creative types who reminded me of the profound joy that makeup brings to me. The crazy thing I never updated my current location so I truly don't know how they figured out I was in Texas but I don't question it. I just have to chalk it up to being divine intervention.
Are there days when you feel like you've done everything you wanted to, careerwise – the "I've made it" kind of moments?
I've been blessed to have several wow moments in my career. One in particular that I will never forget was walking out of an off-Broadway theater in New York. I had been doing make up for the ensemble of a Turkish musical that happens every year. After spending the afternoon in a large old theater in New York I walked to the subway and looked up at the Empire State Building. It blew my mind that even though it was off-Broadway I was making things happen. As minor as it seems in the scheme of my career it was truly a moment where I felt accomplished.
Contact Info: