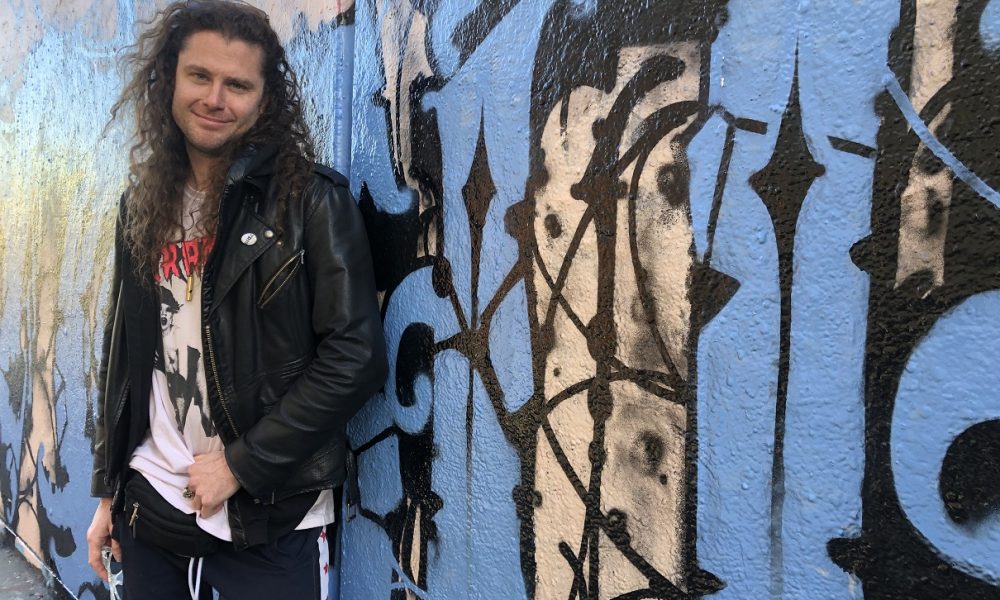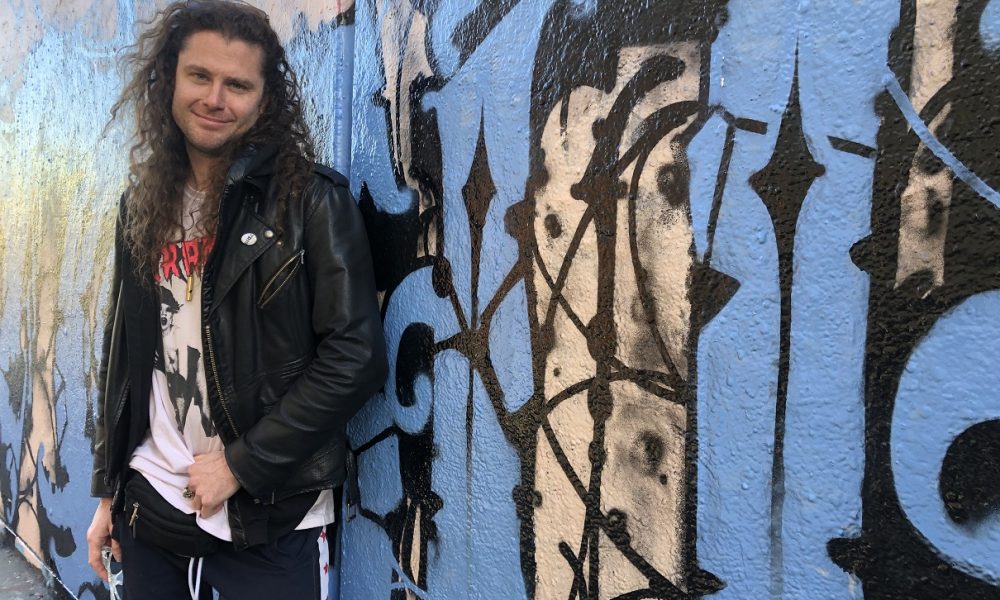 Today we'd like to introduce you to Harry Thynne.
Thanks for sharing your story with us Harry. So, let's start at the beginning and we can move on from there.
"I come from a Land Down Under, where beer does flow and men chunder". – Men At Work
I grew up in Sydney on Australia's East Coast. I started playing music when I was eight years old. My mother, a composer and pianist, insisted all her children learn instruments and develop at least an understanding and appreciation of music. I first played on a drum kit when I was six and it just lit me up. It became an unbelievable outlet as I grew up. As a hormonal teenager filled with angst, it gave me focus that geared me toward a happier path than I may have otherwise fallen into. By the time I left high school, I'd gotten reasonably good, so I just threw myself into joining literally any band I could. After a while, people got to know me and started seeking me out to perform with them.
In late 2007, I was recruited into a group called 'HaHa! For the Colors' with some friends and other guys I knew from around the Eastern Sydney music scene. The band was later renamed 'WIM' and we began to more purposefully attack the scene. In 2009 we had a stroke of luck. A friend of a friend saw us headline at Oxford Arts Factory – a pretty prominent venue in Sydney. She loved the show and suggested we should come to LA to record with her stepdad – "Bob". "Bob" was actually Bob Clearmountain. You know Bob's work well. He was the mixing engineer on Springsteen's "Born in The USA", Roxy Music's "Avalon", Bowie's "Let's Dance" and a bunch of Stones albums. He also produced heaps of albums from Paul McCartney, Hall and Oats and The Who, to Bryan Adams and The Pretenders. The guy's a fuckin' Legend. Really great bloke too.
So it was in late 2009 that my life and career found itself set on Los Angeles. We ended up signing with the now-dissolved 'Modular Records' and with their help we managed to return to the states in September of 2011, with a debut album released and tours and festivals to play. We were based in New York for about a year and a half. However, our beginnings in America ended like so many bands' stories do. The Record Label folded, management changed and some insurmountable internal struggles tore it all down. By the end of the winter of 2013, WIM had disbanded. Meanwhile, on the other side of the country in sunny LA, my partner at the time, who had also moved from Sydney to pursue her music career, was fronting a band we had started together years before. It was a suitably trashy, loud and belligerent project called 'Drop Tank'. She was finishing a record and needed drum tracking so I leapt on a plane and moved to LA.
"Tip the world over on its side and everything lose will land in Los Angeles". – Frank Lloyd Wright
With little to no money, no work and my partner hiding me from the landlord in her one-bedroom apartment in Hollywood, it quickly became apparent that I couldn't afford to make a life here. Emotionally and financially drained after the collapse of WIM in New York, I couldn't see how I was going to do it all again. If I showed you a picture of me then and now, you'd swear I was older then. So we decided to pool what little cash we had and buy a van. With the van we would book shows as a two-piece DIY and just tour the country and tour until something, anything turned up. It was a desperate move. But it was hard to say no. Performing live (literally anywhere) was why we'd both come to the US. Drop Tank had played just about every bar and club in the greater LA area by this stage. From the Viper and Roxy on The Strip to parking lots and sheds in Compton and Boyle Heights. We had been performing at least three nights a week for months. So, broke and barely holding ourselves together, we decided to hit the road full time for about a year. The first leg was 39 shows in 42 days. We showed up to SXSW with one show booked and ended up playing 11 in 5 days. I lost count of the number of times we would show up in a small town and walk into bars, offering to play in the corner for tips, "no pressure" until someone begrudgingly let us. Then there's all the strangers who'd buy our CDs or shirts or stickers or whatever shit and how someone would always give us a place to stay. They'd let us shower and feed us and send us on our way. America was very good to us and I consider myself incredibly lucky in that way. But Drop Tank didn't last either, and a few years later we parted ways.
After that, I went into the wilderness of LA a bit. I Worked for venues and played drums with just about anyone again. My heart wasn't in it, but I loved LA and I knew I wanted to stay. Eventually, some projects came along that drew me in again. Most recently, I was recruited into the band for an artist who goes by Pete Wilde. I have been a friend and cohort to that bloke for a few years now and he's great – check him out. This year also saw me back on the road with an old friend, Andy Clockwise. When the pandemic hit, we were somewhere in Tennessee. We'd picked up two months of touring in mid-large venues. It was the biggest tour I've booked since moving to America. But a week and a half in, the whole thing was canceled and we had to find our way back to LA. It was a sad and desperate moment. But it wouldn't be 2020 if you've not been there at this stage. I guess everything is on hold now. My hope is to find some kind of platform online to continue to work through the changes we are all facing. I still love LA. I miss it terribly. A dear friend once said of LA, "It's a working town full of Alphas". I would never consider myself an "Alpha", but I do know how much skill, hope and expectation people have brought here from all over the world. I really hope we can all get back to work soon.
"People cut themselves off from the ties of their old life when they come to Los Angeles. They are looking for a place where they can be free, where they can do things they couldn't do anywhere else". – Tom Bradley
Overall, has it been relatively smooth? If not, what were some of the struggles along the way?
HAHA. I don't think anyone has ever said the musician's road is smooth. And if they did, they fuckin' lied. The struggles I've faced over the years have changed as I've changed. The most obvious and pervasive obstacle has always been trying to be financially supported by what I do. Most of the time, I've had to earn money outside my actual skillset to get by. I have come to accept that as normal.
More insidious struggles have been tied to how I see myself and my motive for creating music. The things that drove me ten years ago are harder to get behind now. I find myself asking whether I could use my skills to help people in more meaningful ways. Even The state of the planet and growing concerns of our fate as a species come into play these days. Is whatever I'm offering REALLY what people need right now? Is this just an ego trip for me? Can I truly enjoy this knowing I might be contributing to the problem of distracting people, at a time when we all need to be engaged? What can I do to make this meaningful again? Do I have the time? Do I have the energy? It's been a tricky couple of years on many fronts. But the realization that for the first time in my adult life, I was uncertain about what I wanted was actually kinda terrifying. So last year, I was able to realign my love for music with the purpose behind it. I came to the realization that intentionality was critical now more than ever. Being truly proud of the work I put my name to is non-negotiable now. Too many compromises in the past had led me to feel disconnected from my authenticity. Making boundaries around what was non-negotiable was the first step to making better work and giving something better of myself.
Can you give our readers some background on your music?
So, primarily I play drums. I've had the good fortune of being able to perform with great musicians and I've always tried to find something that sits apart. I also play other instruments when I write. But as a performer, you will most likely see me behind the drum kit.
A keen eye for a musician's creative palette and intentions is a skill I developed over years of playing with countless bands. That includes understanding a personality, an ego and a creative spirit and how they could work (or not work) with others. It's been useful when organizing projects or playing more of a producer role. But simply as a player or performer, I have been really happy to receive the feedback I have over the years. I don't view players' skill sets as a competitive game. Rather, we have our personalities and they shine through our performance. I would say I will always have a lot to learn. But, I'm tremendously proud of the times that people have been moved enough to come up to me after a gig and show their appreciation. That stuff makes your day.
What is "success" or "successful" for you?
Although the idea of fame has never really appealed to me, I have always wanted whatever I make to have a lasting and meaningful impact. The same way music or art that I love has been impactful for me. Art in all its forms connects people. It's the conduit through which we can see our reflection in the world. Songwriters will tell you they feed off people and their experiences to create work that resonates. So I think the idea of real success as an artist lies in your ability to reach people where they are and affect them. Material success, as we all know, is not necessarily indicative of this. I know that what little success I've enjoyed was felt more through the connection it gave me to audiences than a paycheck. The greatest thrill has been to meet people who've been affected by my work.
Contact Info:

Image Credit:
Jessica Cuneo
Suggest a story: VoyageLA is built on recommendations from the community; it's how we uncover hidden gems, so if you or someone you know deserves recognition please let us know here.