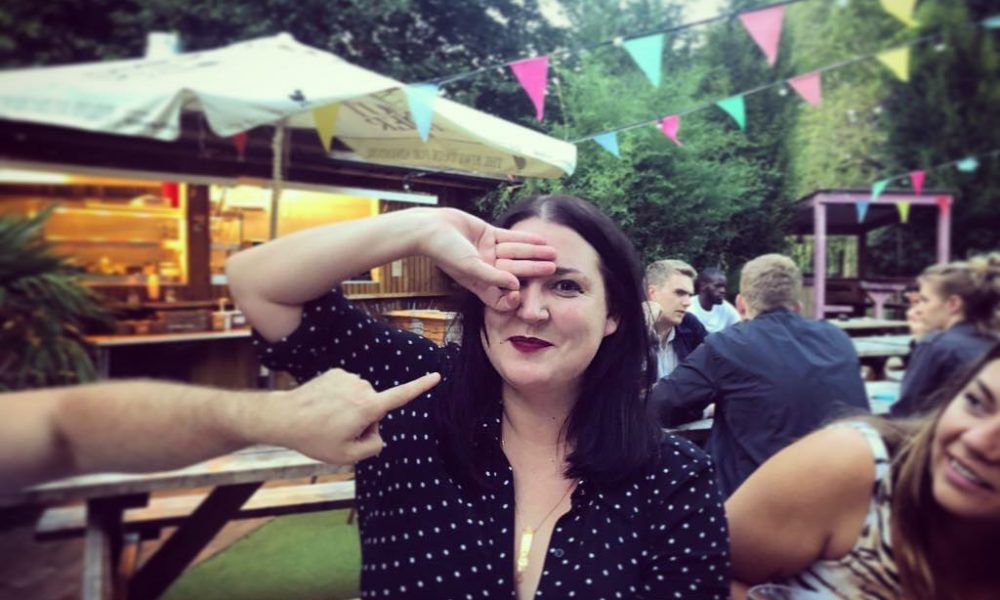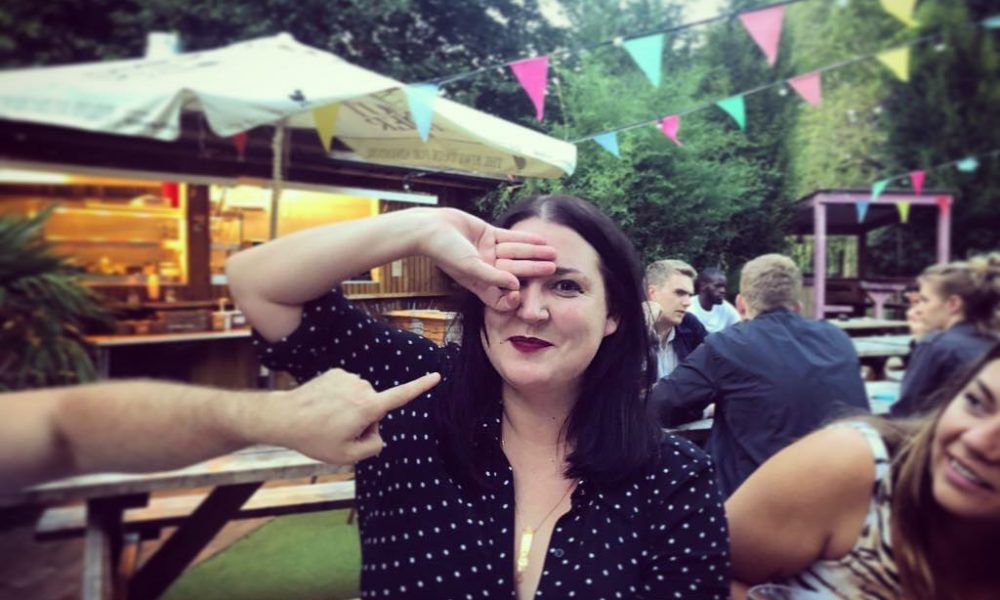 Today we'd like to introduce you to Hannah Byers-Brown.
Hannah, please share your story with us. How did you get to where you are today?
I was born in London but moved to California when I was very young. My father is a film animator and he had animated these weasels in this little movie you might have heard of, Who Framed Roger Rabbit? which had been released the year before I was born. Cue a lot of interest in him from Hollywood, but we eventually ended up moving to Marin County where I spent most of my childhood. My dad worked for Industrial Light and Magic, George Lucas' VFX company which used to be in some sheds behind a strip mall in San Rafael. It was there, in one of those sheds that I saw models for Titantic and decided that the movie business was the one for me. Is my dad proud that Titanic is the movie that convinced me to get into the film industry or that I made him take me to see it four times, probably not, but here we are.
My family moved back to the UK in 2001 where I spent my teenage and early adult years. I have a totally mad accent now in case you were wondering. I went to university to study film and photography but through some twists and turns specialized in photography instead of film. This led me into a career in London working as an advertising producer. I produced major campaign imagery for brands like Nike, Alexander McQueen, Virgin Atlantic and many others. However, there was always this little niggling part of myself that knew I wasn't going to be entirely happy until I was making films, so I applied to the UCLA Producers MFA program, never thinking I would be accepted. First came the interview, which I thought went horribly, then an acceptance email followed. I still maintain there must have been a clerical error. Error or no error in 2017, I moved back to California to get my master's degree.
I graduated with my MFA in June 2019 and the last two and a half years since moving out here have been a roller coaster to say the least. I worked at Paramount Television, produced some short films and music videos, taught a class in mythology (those poor students) and freelanced as an advertising producer. I also met my business and writing partner, Ryan Hines, while at UCLA and we are now developing some exciting projects which hopefully you will all see on your small and big screens very soon.
Has it been a smooth road?
The road here has been, shall we say, unpaved. Yes, there have been a lot of struggles and self-doubt and failures along the way but I am the person I am today because of them. Without getting too up close and personal with you, I'll just say that mental and physical illness really made their best efforts to hurt my family. We came out strong though, my brothers and I just took a road trip together all across the Pacific North West, so you could say it made us closer.
I lost a friend last year and almost lost another one, which made me truly realize how lucky I was to be healthy and have the opportunity to go after my dreams. Life is rough sometimes and bad things happen to good people, I just try to believe in myself and my goals and always remember there is a light at the end of every tunnel, even if the tunnel is long and winding.
So let's switch gears a bit and go into the HBB Productions story. Tell us more about the business.
I have brought together every part of my career (apart from the teaching bit, my ex-students will be grateful) and work as a creative producer. I work with brands and production companies to produce campaign imagery, this covers photo production as well as cgi / retouch and vfx project management. What this basically means is I try to translate what a client wants to a crew and do it all on time and in budget whilst trying to avoid as many bumps in the road as I can. Those bumps in the road make good stories in hindsight but are stories for another time.
In addition to this, as I mentioned I am working with Ryan on some television and film projects. Ryan and I focus mostly on the darker side of things, I'm a huge horror fan and he worked as a horse farrier before turning his attention to storytelling. So we have a healthy mix of ghosts, witches and cowboys in our projects.
While I grow my business, I try to remember that Anonymous Content started as an agency for commercial directors. This inspires me to be able to work in both the commercial and entertainment fields and align all of my passions.
How do you think the industry will change over the next decade?
The entertainment industry is constantly growing and evolving, we can see that through this year's rapid introduction of studio owned streamers. The amount of content being produced is accelerating rapidly, as well as the way people consume it. This is of particular interest to me as I sit firmly between the commercial and entertainment fields, sampling the best of both worlds. Short-form and digital content mixed with high budgets and high profile talent mean that commercial and entertainment are no longer two separate things. I find that an exciting world to be in!
Contact Info:
Suggest a story: VoyageLA is built on recommendations from the community; it's how we uncover hidden gems, so if you or someone you know deserves recognition please let us know here.
Sponsor Shoutout: Check out @dafreckledpoet on Instagram or some of her work below: