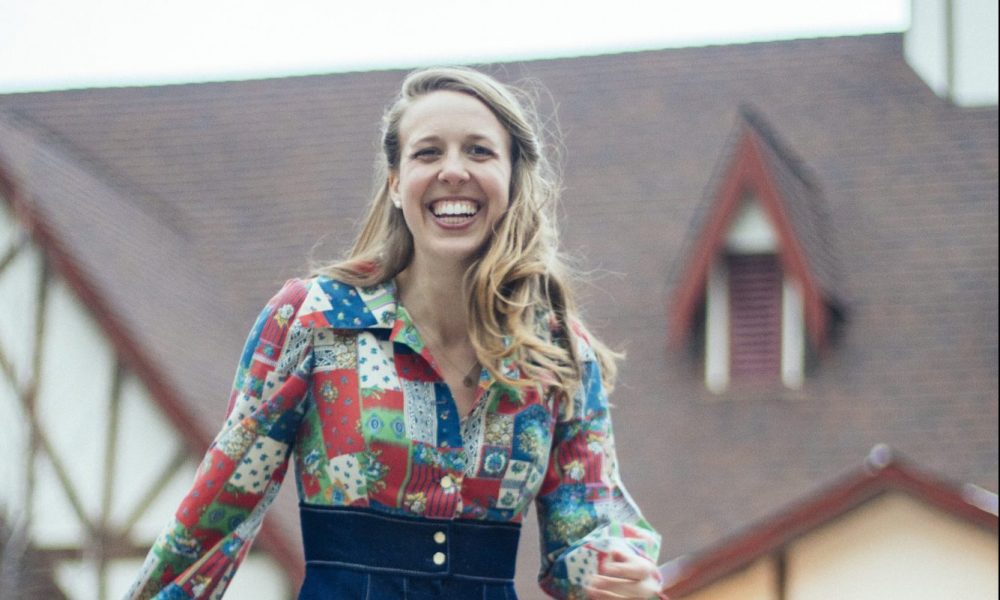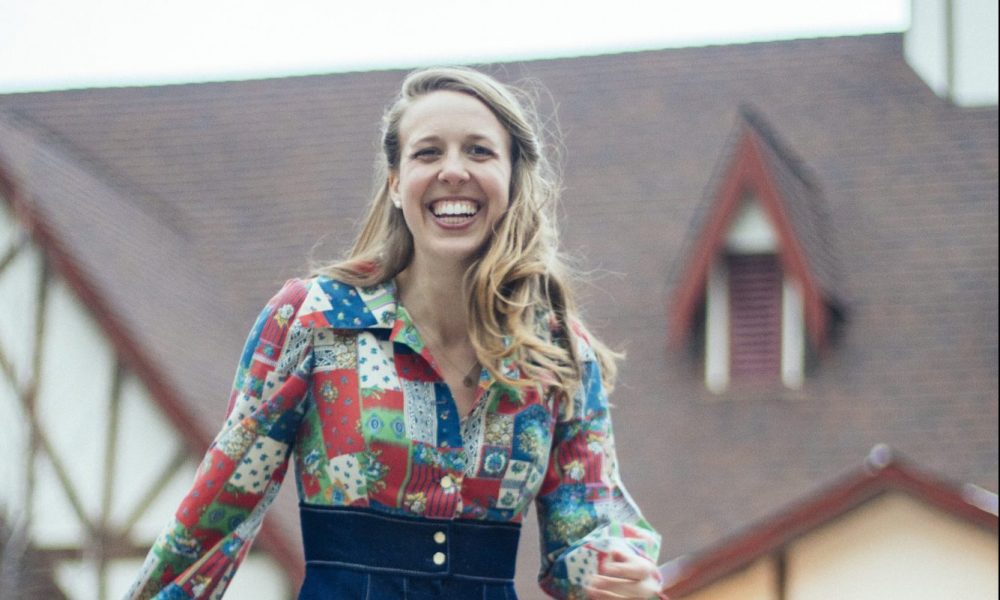 Today we'd like to introduce you to Hailey Jones.
Hailey, let's start with your story. We'd love to hear how you got started and how the journey has been so far.
I always desired to be a comic actress, that was always the dream as far as I can remember. It all began when I was born, maybe before, that part is a little fuzzy. Some say I grew up in the Loony Bin, and some say that the Loony is a small midwest chain of comedy clubs owned by my dad. Regardless of what some say, they are right. I'd go to work with my dad during the day, and he'd put on the stage lights and microphone and I would practice. Then, at night, between shows, I would do my "set" for the waitstaff and comics as they cleaned up. I had some original jokes and then would do all the character voices from the Lion King.
I progressed through my youth, really taking on full expression whenever I was given the chance. Once when I was cheerleading, one mom told my mom that "I hope she does theatre." — of course this was an indication that I was on the right path, and although my facial expressions were on point, my dance coordination was not. Throughout high school and college, I continued doing theatre as well as bringing people together in the community through creative play.
After college, I did a post graduate year at Dell'Arte School of Physical Theatre — it was there I found other generative artists that really celebrate community. Also, at the end of the program, they do a rural residency which is a ten-day camping trip in a small community, where the ensemble teaches workshops and does a show with/or for the community. This experience was a game changer for how I moved about the world. Also, once you've had clown training you don't ever go back.
So, I came back to Kansas City– where I owned a house called the Circus and turned it into a very successful Airbnb offering a community vibe for travelers wanting an affordable and fun place to stay. This became a self-sustaining empire and taught me a lot about running a business. I created and performed in shows in Kansas City, encouraging ensemble play over traditional theatre dynamics. I performed in untraditional spaces that needed a burst of fresh air.
Then, I traveled to India & Nepal for eight months– as it turns out India has a shortage of clown teachers so I got to teach in small communities, often using the language of heart and body as ways to communicate. I learned a lot. I was in Nepal for those major earthquakes and did a lot of emotional relief clowning by dancing around villages in which many of the buildings had collapsed. Shiva himself would have been proud.
After returning, I was very inspired to be traveling to small rural communities, and now continue to do so on the West Coast. I call it my summer teaching tour and I work to help kids (mostly) learn how to generate their own material in the theatre. I also do a variety show that I take to these community. Where I host it as Hailey + Friends, almost every time coming out with a new character or character bit.
Oh, and I ended up moving to California from Kansas City in 2017 because it was time to move to California (it was a pretty long commute to work every summer). I put the intention out into the universe and said "alright! I'm ready to move, give me a place to live." Two weeks later I got an email about a school bus, and I wrote a letter as to why I should receive it and then I did. I invested my savings into converting it, then lived in it off-grid up in lake arrowhead on a little parcel of land I owned. Then code enforcement came and told me I couldn't live on my own land, and it all got very complicated. Bus Life was only at times the best life.
BUT, I GOT TO WORK MY DREAM JOB AS AN ELF AT SANTA'S VILLAGE FOR TWO SEASONS!
Then, I moved to Hollywood, which I was reminded was my life long dream and although I forgot for a while, life looped it around, so now every day when I walk out of my house and see the Hollywood sign my inner child squeals with joy cause I know all my greatest dreams are always coming true!
We're always bombarded by how great it is to pursue your passion, etc. – but we've spoken with enough people to know that it's not always easy. Overall, would you say things have been easy for you?
Oh boy, we could go into all the gritty details of the loathing and those dark nights of the soul– the sitting collapsed on the sidewalk under the full moon sobbing for things just to get better. Those floods of tears that eventually made their way to nourish the seeds so beautiful flowers can grow. At the end of the day, it's all good — and like code enforcement telling me "GET OFF YOUR LAND" … I knew really, in my heart of hearts, that they were really saying "HAILEY, GO LIVE YOUR DREAM"…. there is no right path, and there is no wrong one. It's just living in your heart and emotionally, and always knowing what you want. And when you don't know what you want will come. Listen to your dreams they will guide you, and magic will unfold every time you take a step beyond the stoop of your inner world becoming outer reality. SO, ENJOY THE JUXTAPOSITION, THE CONTRAST, THE "HELL NO I DON'T THINK SO" , cause it's all actually bringing you closer to what you do want.
(oh boy… that got very inspirationally poetic — I just kept typing… )
What do you do, what do you specialize in, what are you known for, etc. What are you most proud of? What sets you apart from others?
Heart centered comedy, poems that evoke more love into the world.
Invoking poetic laughter– inspiring others to take creative ownership of their reality.
Those would be kind of the mission statements of my work in this world.
That comes in many different forms, general existence, teaching, performing, producing, connecting…
My little dog also kind of just nails that mission statement, she's my best "employee".
I teach and perform in small rural communities, enlivening the creative community. Healthy creative communities help us all get along better, less conflict, better problem solving, collaborative turn around. It's so rad being a guide to facilitating kids in creating their own material. Whether or not they stay involved with performing, it helps on a much grander level through their lives (hopefully they're making that connection). Adults too.
Also, performing in these areas where it might be, say a little more conservative in nature, or like in India where we didn't have verbal language to share — connecting to the root of our human experience, or emotions… cause that our soul core. There is no conflict there, no racism, sexism, or any of that stuff people like to make a fuss about… it's deeper than any surface reality displaying a difference. AT THAT SOUL CORE, It's just love. And sometimes there is an emotion that's deep or scary to experience, but when it's value for its ability to guide or help discern, love can be found in all things.
That got really hippy vibes there… uh…
I perform well for all ages, all types of people. I'm really working to find the core thread of love and play. I am a damn good elf. And excited to be offering a really neat LA Elf Experience this holiday season. It'll be the first major thing I've produced in LA, so that'll be fun. And probably a very different vibe than the small towns I work so frequently in.
So, what's next? Any big plans?
I'm looking forward to continuing to expand deeper into my dreams. I am excited to be in Hollywood, and to be able to have so many spaces open their doors to me and the teams I put together on the West Coast… I do have a desire to get more into the TV & Movie scene… maybe write a book on my life and times. Continue teaching and growing. Oh, I'm working on publishing a children's book (about my elf's story)… and I'm working on an album with my brother with my songs and poetry. Then it's always continuing to develop comedic material and I'm excited to expand into more creative partnerships of all kinds in the coming years! Also, bringing more money in, but that part just happens naturally!
Contact Info:
Image Credit:
Jericho Patrick, Richard Michael Johnson, Nina Long, Joe Thompson
Suggest a story: VoyageLA is built on recommendations from the community; it's how we uncover hidden gems, so if you or someone you know deserves recognition please let us know here.