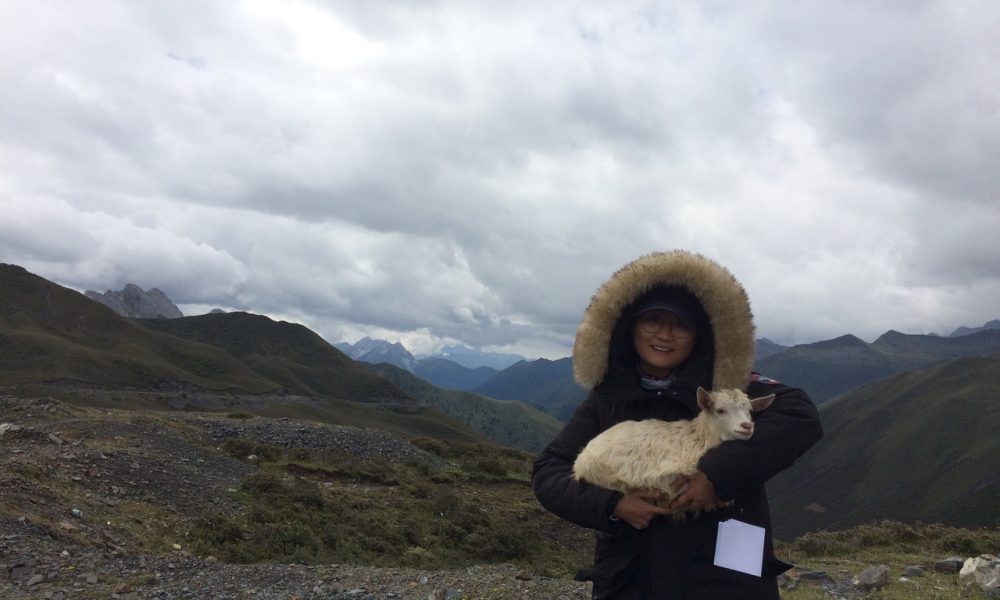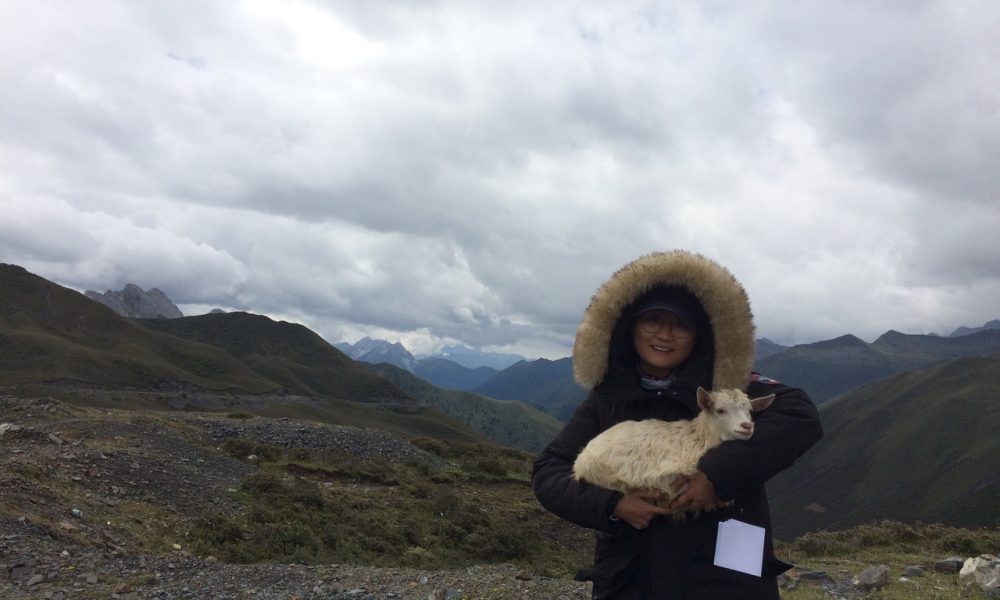 Today we'd like to introduce you to Guo Guo.
Guo, can you briefly walk us through your story – how you started and how you got to where you are today.
My name is Guo Guo, which means cricket in Chinese, and I am a producer. I was born in Urumqi, the capital city of Xinjiang Uygur Autonomous Region, a border province adjacent to countries like Mongolia, Russia, Kazakhstan, Kyrgyzstan, Tajikistan and Afghanistan. Since I was a kid, my mom would bring me to movie theatres at least once a week, as a reward for being a good kid. So, I think I see every chance of going to movies as a Santa moment, especially back then, the whole city only had one theatre and you can only watch a movie if you have the "quota" tickets. It's not something you can buy, even with money. I guess that was the seed for me to become a filmmaker – to make something so sacred that even money cannot buy, and you will only get them if you behave.
When I was six years old, I was part of a Chinese government experimental class hosting both Muslim and Han kids to test their inclusion policy. Each Han kid like myself was assigned a Muslim desk mate. Mine was named Urlev. We never spoke a word to each other in half a year. One day, my dad, who was studying in the US at the time, sent back VCD disks of all the Disney Cartoons. Still struggling with my English, 6-year-old me went directly to the only film with no dialogue: Fantasia. After a week's effort of checking with every one of my Han classmates, I came back to my desk again frustrated. Then I found a note, secretly written from Urlev: "I have a VCD player in my home, come Sunday morning, my parents won't be home then." That Sunday, the power of film allowed me to talk to a Muslim boy for the first time in my life, gain a lifelong friend and realized how powerful films are.
18 years later, to shoot my own film, I arrived at Syrian street of Tripoli, Lebanon, a street that is the demarcation line of a lot of things: Shiahs and Sunnis, Lebanese and Syrian refugees, the Lebanese government army and ISIS. For over three decades, no one dared to set foot on that blood-soaked soil or speak to the enemies from the other side. Until a group of Chinese filmmakers, the first-ever Chinese "tourists" to Lebanon in over thirty years, decided to shoot a part of their film there. I was a part of this group. When starting the pre-production, kids were the only ones dared to say hi to us foreigners. Kids from both sides. But there was a clear separation between them. There was a kid named Haii, nine years old, who started to volunteer to help us. After two weeks, he inspired kids from both sides, all blended together, sharing food and laughing together.
On the first day of our shoot, in addition to line producing, I was handling DIT. The only person with a computer screen on set. During lunchtime, to my surprise, I was surrounded by kids. Kids from both sides. I wanted to show them something on screen since they were so fascinated by it. The only film that I had on my laptop that didn't have a language requirement was Fantasia. When seeing the boys from both sides, sworn enemies, huddling together, it was the moment I realized how powerful films can be. Film transcends time, religions, continents, races, and everything in between.
Before we left, Haii, the Syrian boy who has been with us every day for over two weeks, told me "My dad was an ISIS member who got killed by people from the other side. My whole life's purpose was to avenge him. But I guess the kids from the other side are not devils, maybe, instead of shooting guns, I want to shoot films like you do."
We're always bombarded by how great it is to pursue your passion, etc – but we've spoken with enough people to know that it's not always easy. Overall, would you say things have been easy for you?
In 2015, my childhood dream came true when I got the news that I had been admitted to USC. Nothing could contain my excitement to attend that program. However, a few days later, I was told that my father's investment company went bankrupt and my family was burdened with over $1.5 million debt. I decided to stay and support my family, putting off my dream. But this time, I didn't take their "suggestion" to work as a well-paid English teacher. I was going to do it my way. I started interning for a production company that paid me 10 dollars a day. To not starve, I dove into the futures market. Beginning with only $500, in two years, I profited nearly $75,000 and helped pay 5% of my family's over 1.5- million-dollar debt as well as established a decent life for myself in Beijing. The money I earned then was also the foundation of me coming to study in AFI.
We'd love to hear more about your work and what you are currently focused on. What else should we know?
Films saw me through my hardest times such as when I experienced an identity crisis after moving from the northwestern part of China to an eastern city that had a completely different cultural environment. Films were my form of escape when I became an obvious target to middle school bullies because of my origin, my accent, and my bow ties. Films were the only reason I was acknowledged by my classmates when I was running my high school's first-ever film club and then my college's film club.
In the first year of my career, I had the opportunity to experience almost every important link of filmmaking. As an accountant, I calculated every department's daily expenses by reviewing over ten thousand receipts until my hands smelled like glue which taught me how to budget a $10 million film. But the experience taught me more about controlling different departments' budget and how to spend more efficiently. As a production coordinator, in addition to checking and scheduling over 1,700 scenes, I needed to lead over ten departments to stay on schedule. I found the key to this position was to be the bridge between the producers, director and every crew member to help them communicate with each other. Also, as a project manager, planning the China-US Motion Picture Summit and translating the over- 1,000-page materials prepared me to work with Oscar-winning filmmakers like Alfonso Cuarón, Don Hahn and Paul Haggis. The most important lesson I learned was where the gaps between Chinese and US entertainment industry lie, and how to narrow them.
Professionally, having been working in the Chinese film industry for over three years, I was lucky enough to dive directly into feature and TV world right after graduating from college. It granted me the opportunities to work in various positions, small and big, on different projects that were at different stages. The experience gave me vastly different perspectives as a PA, assistant, accountant, post-production supervisor, line producer, associate producer and producer. With the help of the projects, while stay plugged in the most modern city lives to live in Shanghai and Beijing, I was able to travel work with people from different cultural backgrounds. When producing MEIDUO, I lived in the most rural area in Tibet and experienced the frontline lives at the border of Syria and Lebanon. When contributing to a five-country co-production AYKA, a Russian film won the best actress at Cannes in 2018, I learned to how to work with international talents. When developing INODUS, a film selected to participate in 2017 Shanghai International Film Festival development workshop, I went to different cities in Egypt to do researches and learned their fascinating histories.
Working from the ground up and in almost every department bestowed me a sense of what every link of filmmaking is doing and how I should allocate different resources. Working with different directors in the form of co-productions and participating in award-winning films helped me to gain an understanding of international markets, as well as various tastes of different film festivals. Because of my experience of living around China, studying in Beijing, Hong Kong, and the US, working globally, I understand first-handedly how drastically different yet extremely similar cultures are.
Contact Info:
Suggest a story: VoyageLA is built on recommendations from the community; it's how we uncover hidden gems, so if you or someone you know deserves recognition please let us know here.