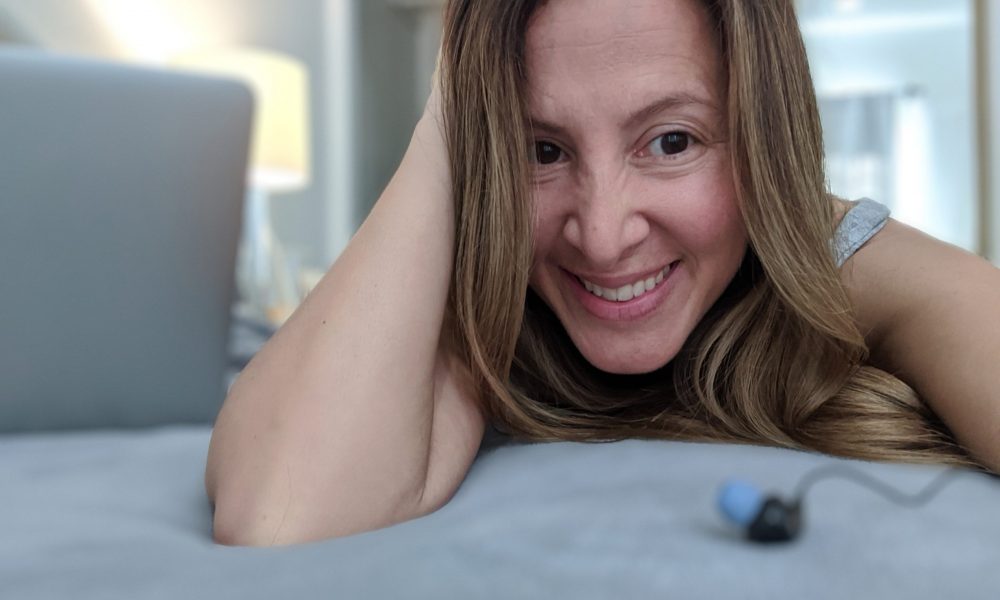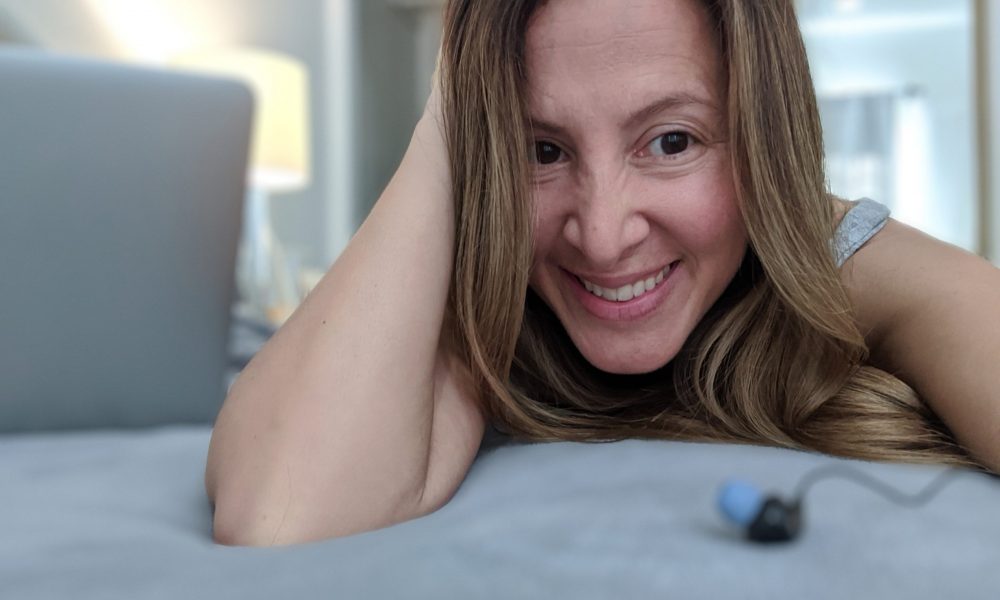 Today we'd like to introduce you to Guistina Chirco.
Guistina, let's start with your story. We'd love to hear how you got started and how the journey has been so far.
It all began in Detroit, Michigan. After graduating from cosmetology school and deciding to go to community college. I transferred my Junior credits over to Michigan State University in my middle twenties. There I claimed my major in Psychology where I learned a lot about life, sorority life and the Greek system. Yes, I was rushed a sorority at the ripe age of 26. Most people are graduated from universities with degrees and buying homes and maybe even starting families. You can say I was a late bloomer. I enjoyed my time at school and learning all about human behavior. I wanted to know what makes people tick. I studied behavior which was only one of my sides of my brain. Th analytic, logical, practical side of me. I did all the things I was supposed to do. Graduate and get an internship. I thought I wanted to work with families and children's therapy. Life would have it that I wasn't the best at studying and I knew to make any money I would have to get a PHD and that meant more school. I think I went to school to prove to myself that I was smart but I didn't love it. It wasn't fulfilling my soul. I was born an artist and it began in hair when I was a child waking up at 5 AM to curl my own hair. It also showed up in dressing myself with stylish clothes.
When I decided to go to college, I left all of my artist soul behind. I didn't know it all the time and sitting this still brings tears to my eyes. I danced and performed when I was around eight years old until I was 15 years old. I was a cheerleader for four of those years but I couldn't keep up and my grades were slipping. All I knew is to graduate I had to quit everything that brought me joy. I quite danced and didn't look back. I stopped singing and anything else that looked like art. When asked what college I was going to by a peer I didn't know what SATs were because I had dreams to move to LA or NY and do hair for Hollywood. It's interesting looking back. All of those things are inside of me. I neglected myself as an artist for so many years when I graduated from Michigan State University I didn't know where I was headed or what my next step was to be so I took an acting class and that began my journey of rediscovering myself as the actor and perform I had always been. It was challenging and painful to act and bring up all the feelings but it was rewarding to release them and accept myself. I worked with a teacher in Detroit for three years before moving to LA to pursue acting out there. I was a small fish in the biggest pond and I wasn't prepared and brought all of my insecurities with me.
Again, being a late bloomer, I was a slow learner and I wasn't getting the information I needed to understand how to have a career as an actor being in showbusiness! It wasn't just about being an artist and doing good work I had to become a business person that didn't come naturally for me. It still is challenging. I did all the things I thought I was supposed to do, go to class, go to another class, and another and get great while no one really saw my work but my peers. I decided to stop taking classes and try to get into the real world of being an actor and business person. The journey of acting has been the greatest and most painful years. I didn't understand why I was getting student film roles still once I was already in SAG. At that time in 2004 it was still called SAG. Today it's called SAG-AFTRA. Here I was with all my vouchers, joined SAG during a Writers strike and there was nearly no work for me besides background. I didn't want to continue to do background and there were no other opportunities that were coming. It took nearly eight years and I was cast in a role in a children's film called "The Oogieloves in The Big Balloon Adventure" with an all-star named cast. It was a dream come true! 15 minutes of fame. Paparazzi calling my name on two red carpets. One at the Chinese Grauman Theatre in Hollywood and another in NY at the Lincoln Center. The movie went to 2500 theatres nationwide and was pulled out within two weeks. What I thought was my "Big Break" was only one break.
One experience. No agents or manager were knocking on my door. I was depressed and I thought I have worked so hard and all that blood, sweat and tears wasn't worth it anymore. So many times I was ready to quit. Something stopped me. There was always this little small voice "find another way"! Maybe acting wasn't my way into Hollywood, a system. A broken system that recently started crumbing with Weinstein accusations and arrest and all the other horrible stories we all know about. After all that maybe all my willing for acting wasn't God's will for my life. So, what was that? I felt knocked down but I wasn't going to stay down. I had a few extra dollars to take a class because if I don't know something, I want to educate myself on it. I am a student of life. That class was standup comedy!!!! Who knew?!! Certainly not me!!! I was shy, insecure and scared. Public speaking! That's the last thing in the world I thought I would be doing. Life is funny. God had a sense a humor he gave me a big mouth and a voice and said here's a microphone!!!! I began acting with no other intention to meet new friends and to overcome the fear. I started standup because I was terrified of it. I don't know what that says about me. I like fire.
I like to feel uncomfortable and do it anyway. I am not shy, not really, insecure, well still working on that and loud and proud of who I have become. My fears got me here. You wouldn't look at my story at say wow that's amazing I want to do that too unless you absolutely have no choice but to do it!!! I'm enjoying the ride and finding my tribe now I doing what I believe was meant for me. This is only the beginning. If I could share more thing is if the opportunities aren't coming to go get them. I had to learn this and I am a better business person now because of standup. I am a writer, producer, editor, agent, manager, and now with Zoom being the way during this Pandemic a comedian on Zoom. If you love something you will do it under any circumstances. Nothing stopping me now!
Please tell us about your work.
I am a standup comedian. Comedy! I'm known for being a truth seeker and teller.
Let's touch on your thoughts about our city – what do you like the most and least?
I love LA for the weather, beaches and the diversity. The dreamers are all here. I love the food and I'm addicted to all dessert shops, window shopping, 3rd street and The Grove, DTLA rooftop hotel pools. All the things I miss in quarantine. When the roads are open like now and traffic is like I enjoy road trips. I haven't been on one in a while. I'm due for some inspiration and to get out of the city. I love LA during this quarantine and social justice protests. Currently Black Lives Matter and All Lives Matter/Pride LA comes together. LA is a city that accepts everyone equally and we are progressive. We standup for our rights and the rights of all people. They help each other during crisis. They care about their neighbors. I've seen more solidarity in this city and I hope it continues as we've made history! I hope this change is forever in a healthy direction.
Contact Info:
Email: chircogus1@gmail.com
Instagram: guistinaluvcomedy_
Suggest a story: VoyageLA is built on recommendations from the community; it's how we uncover hidden gems, so if you or someone you know deserves recognition please let us know here.