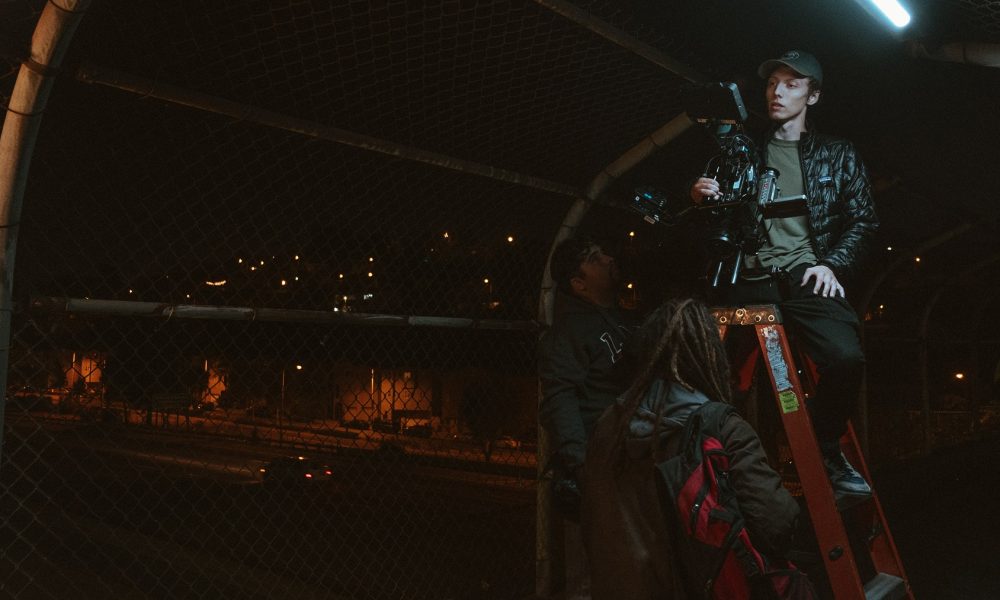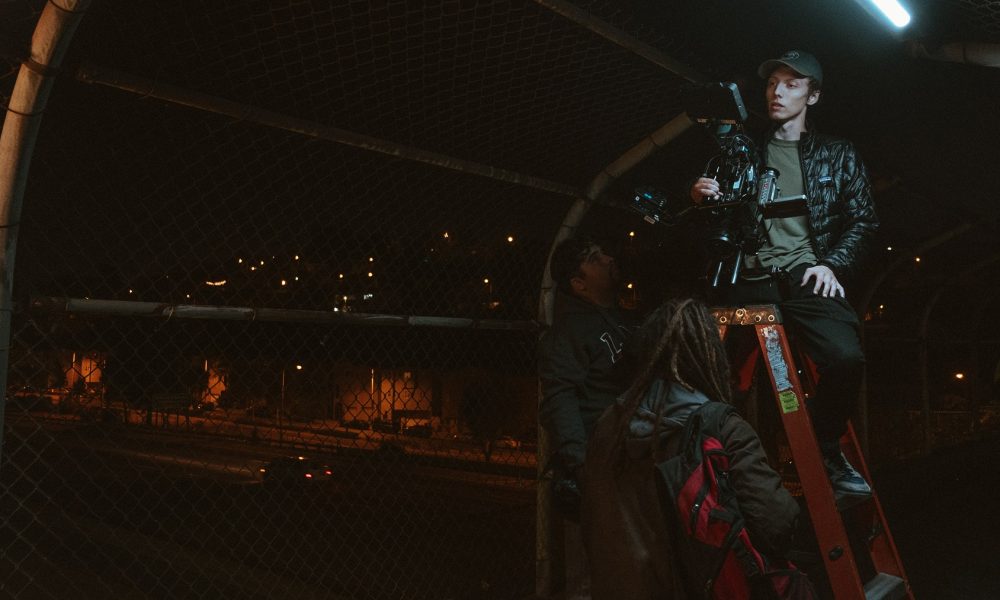 Today we'd like to introduce you to Griffin Voth.
Griffin, can you briefly walk us through your story – how you started and how you got to where you are today.
I think I was always interested in production from an early age. I made terrible action and comedy videos with my friends starting in elementary school, using a point and shoot Panasonic camera that could only record 720p. In high school, I got a bit more serious and started making actual films. I always felt like I gravitated more towards the visual aspect of filmmaking, rather than working with actors. When I was admitted to Loyola Marymount University in Los Angeles for Film/TV production, I accepted. That was the next big step in my journey to becoming a cinematographer.
Coming from Seattle, WA, Los Angeles was a big change of pace. I dove headfirst into production and quickly found myself getting on thesis sets and working as an assistant camera or doing grip & electric work. When I was a sophomore at LMU I think I worked on set almost every single weekend, Friday – Sunday, as was the usual schedule for most thesis productions. Filmmaking in college definitely takes up a very large chunk of your time, you have to sacrifice a lot of your personal and social time, but I know I wouldn't be the cinematographer I am today without having worked so hard and consistently.
Working grip & electric and AC jobs for older cinematographers (shoutout to Logan Fulton & Andy Fronczak), I learned a lot about lighting and camera work. How to make the lighting look appropriate for the mood of the scene, controlling my contrast and color, when to move the camera and why basically the whole anatomy of what makes an image effective for a specific film. I also learned how to operate and use a wide variety of digital cameras, such as Arri or Red, as well as how to load and shoot both 16mm and 35mm film. By the end of my first semester sophomore year, I had found an incredible group of filmmaking friends, both cinematographers and directors alike, that I would continue working with throughout the rest of my education and am still collaborating with today.
I will always be glad that I went to LMU because in their program everyone, even non-directors, are required to direct one 8-minute film their junior year, as well as the option to create a 15-minute senior thesis film the following year. Essentially, there are a ton of films being made every semester that need cinematographers. I shot (was cinematographer for) my first larger production when I was a sophomore, and when I became a junior I was shooting four to five films a semester. I worked with many directors, sometimes shooting both their junior and then senior thesis films, most of whom have become good personal friends.
By the time I graduated LMU, I must've shot at least 20 short films, a few of which have been selected and won awards, including for best cinematography, at various film festivals. These films span both digital and film mediums, most of which were shot on Arri Alexa cameras, and a few of which were shot on 16mm and 35mm film. Being a freelance cinematographer in Los Angeles, having a solid reel and portfolio is necessary to secure work. The connections and films that I made during my education gave me a solid body of work that I can show to potential directors and say "Hey, this is what I can do."
Currently, I'm still doing freelance cinematography, as well as acting as the colorist on most of the films that I shoot. In addition to shooting narrative shorts, I've also been shooting various music videos, as well as some commercial work, including a recent Quibi commercial and a couple of fashion films that are being released soon!
Has it been a smooth road?
I think a smooth road in filmmaking is very hard to come by. The act of filmmaking itself is dogged by a constant pressure and struggle to overcome the obstacles presented by production. There are always going to be certain shots or scenes in a film where something unexpected occurs when you're filming and you start to scramble to find a solution, sometimes successfully and sometimes less gracefully. As a cinematographer, when you're on set you're thinking about a million things at once. Is this the right place to put the camera, is this the best focal length to use, does the lighting match, is the blocking working. It's a process that requires immense mental strength and can be very tiring. The first several films I shot were the biggest learning experiences for me because those were the films in which I made my largest mistakes. At the same time, that's why film school can be beneficial. You get to make your mistakes early on, when no one is getting paid and where messing up won't get you fired.
For me, the biggest struggle now is to find the right films to work on. I'm very involved and hands on in the pre-production process. I like to sit down with my directors to create the shortlist together, make detailed lighting diagrams for each setup, and go on multiple scouts to ensure a smooth production (as much as possible), but most importantly, I always ask for the script right off the bat.
To me, the script is key. Every visual decision I will end up making on a film will originate from the ideas, mood, and themes within the script. The hardest part is finding a good script in the first place. Someone might be an incredible director, but directing and screenwriting are not synonymous. Nowadays, I find that most films that directors want to make are ones they've written themselves. Sometimes you have to look through less polished writing to find whether the film has the right emotional core and arc. Dialogue can be revised, scenes can be modified, blocking can be changed, but the emotional core has to be there.
We'd love to hear more about your work and what you are currently focused on. What else should we know?
I would like to think of myself as a very adaptive cinematographer, able to modify my style to the needs of any film I work on. That being said, I think a lot of the films I find myself working on tend to be a bit moodier on more contrasty. I'm a subscriber to the lighting philosophy of stylized-naturalism, in the sense that, in general, I like my lighting to be very controlled and motivated from natural light sources, but being able to take it a step further and push my contrast or light levels to values that better serve the emotion of the scene. I like camera movement that's motivated and serves the story. I like shooting a bit on the wider side, even if it's a close-up because putting the camera close to the actors puts the audience closer to them too.
The reality is that my style as a cinematographer is constantly changing with every film that I shoot. I can't have just one look, because every film is different and requires its own visual language. The beautiful part about it is that every project is something different. I never find myself wanting to do the exact same thing twice, it's always dynamic and refreshing. I always have to consider what is best for the film, and what will allow the audience to better connect with the story. Not every film has to have beautiful, soft lighting with big sweeping camera movements. Some films are better told with hard light and grittier handheld movement. It really depends.
I think that's what I do best, being a sort of cinematographer chameleon, and I think that reflects in my body of work. I've shot drama, horror/thriller, comedy, and action films, although I am a personal big fan of drama and horror films.
I'd like to end with something that Bradford Young, ASC said in an interview about his cinematography for "Arrival." He said that every time he's deciding whether or not he wants to take on a specific film, he always tries to see if he find an aspect of himself within the film, an emotional chord that resounds within himself and the project.
I think filmmaking is best done from the heart. If you're able to pour your soul into a project and see yourself in it, it's much less a synthesis and more a representation and expression of your own self. I think that's what people and audiences relate to and empathize with. If they see something of themselves in a film, they will understand and connect instantly and be moved. I want to shoot films that move myself and others, ones that people will remember in their hearts.
Film has the power to bridge divisions, heal wounds, and make people see how similar we all are. It takes away the illusion of separation. I think this is important, now more than ever.
Let's touch on your thoughts about our city – what do you like the most and least?
LA is a city of opportunity, but I think it's also easy to get distracted with so much going on and so many things to do. I'm still getting better at this myself, but a proper work-life balance is very important to keep good mental health.
Contact Info:
Suggest a story: VoyageLA is built on recommendations from the community; it's how we uncover hidden gems, so if you or someone you know deserves recognition please let us know here.