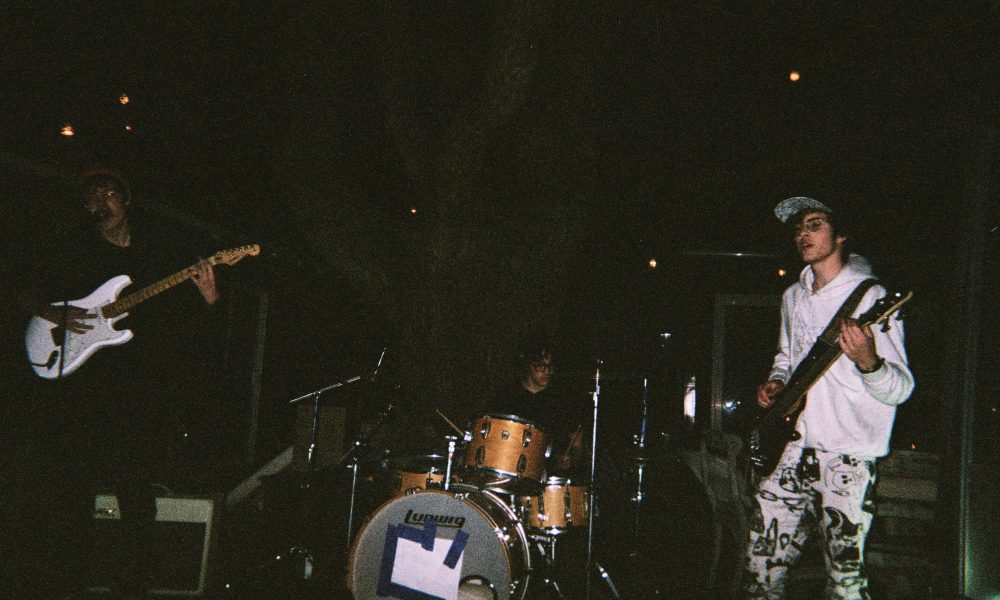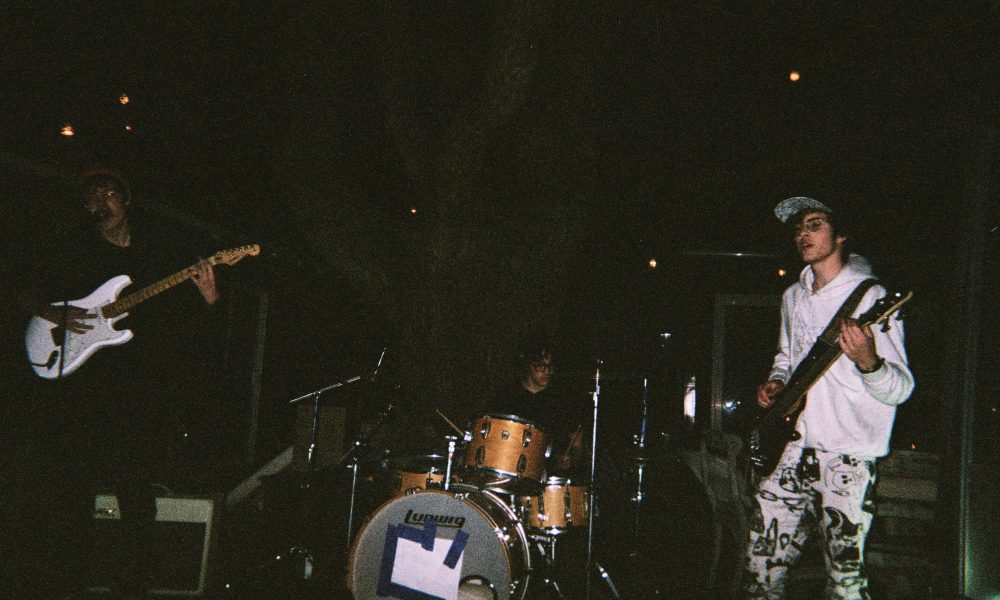 Today we'd like to introduce you to Griffin Meehan.
Griffin, please share your story with us. How did you get to where you are today?
I'd always loved music but only began learning about music production and mastery with my instruments in the summer of 2019, where I told myself I needed to have something uploaded on major streaming platforms by September. After a mediocre solo project that taught me far more than I ever could have hoped, I met Truman Sinclair, another VoyageLA interviewee. Together, we decided to create our band Frat Mouse, just for fun. I had never met anyone who liked music as much as me, much less created a band dedicated to making it, so the whole idea was new and scary to me. Even though we had the same passion, I didn't have the same musical talent as Truman, and it honestly intimidated me at first. I think If I hadn't met Truman, I wouldn't have had the drive to improve and the need to further my abilities as a musician and individual in general.
Every time we wrote a song, it started with us just hanging out, with fun being the most important and driving force in our projects. Truman would handle most of the musical writing section and I would handle lyrics and management. "It's always 50/50" that's our mantra. The band wouldn't be the same without the other, and maybe our relationship wouldn't be the same without the band. It's all interconnected. I sent emails, I sent DMs, I met people and tried to form my own networking web, and it worked. Today, we hover around 10,000 monthly listeners on Spotify. It might not seem like a lot to other people, but knowing that Truman and I built this fanbase from nothing is truly incredible to me.
Great, so let's dig a little deeper into the story – has it been an easy path overall and if not, what were the challenges you've had to overcome?
A lot of the struggles have come from me not being taken seriously. It almost feels like nobody in the music industry wants to deal with "kids" unless it's for a marketing gimmick. And I'm nowhere near cute or emotionally malleable enough for that kind of work. Therefore, record labels, bloggers, influencers and more, simply don't take my inquiries seriously because I'm "only 18" or "am just a kid". I've fought tooth and nail in order to get the respect I deserve for the work that I do, and my achievements can prove that. I created Mouse House so that kids my age won't have to deal with the complete disregard for our achievements, simply because of how long we've been on this Earth in comparison.
While there may be huge obstacles in my way, my age does give me a massive advantage. The music industry has changed for the information age, something many grizzled and experienced managers and experts have no experience with. Most adults I meet can't even edit the settings on their own phones. How can they possibly understand how to navigate social media and put their projects in the places where it will be seen. I grew up in the information age. Social media, online interactions, and the quick-paced world of the internet come second nature to me. I don't have huge networking webs, financial literacy, or millions and millions of dollars to spend like many experienced members of the music business world might have, but, as a child of the new millennium, the internet is my playground and sandbox, and I know exactly how to get people to look, listen, and share.
Frat Mouse / Mouse House – what should we know? What do you do best? What sets you apart from the competition?
In July, I noticed a serious overlap in fans between us and our sister bands, Park National and Dogma Soup (bands also made of teenagers). I decided the best way to keep this overlap going and share fans between all of us was to make a collective, or coalition, in order to promote and encourage each other's music. I built Mouse House from the ground up, the website, promotion, administrative work, interviewing, and scouting is all done by me, it's a one-man job, and something I'd like to keep that way. The overarching idea for Mouse House is that I'll promote and manage other bands made by people my age, just teenagers making music for fun, with the idea that all our fans will bleed into each other into one huge fanbase. Not every band made by people like us is fortunate enough to have a manager with experience. Of course, I don't have much experience yet, and my abilities develop every day, but I want to give a solid start for legitimately talented people my age to achieve the attention they deserve.
Today, I'm still scouting for new members and working to manage each band in our little collective. I've come a far way from a mediocre bass player just trying to not get left in the dust, to a manager of my own pseudo record label. I know today that I still have a lot to learn, I'm hoping that as I begin my college experience, I can develop my talents as a musician and manager, and build relationships in order to help push the musicians around me to new heights.
What moment in your career do you look back most fondly on?
While I've been incredibly impressed and proud of the work that Frat Mouse and Mouse House has achieved, one moment comes to mind immediately. Just a couple of days ago, I got a call from my friend in Boston to tell me that her roommate's favorite band is Frat Mouse. She had moved from a small town in Wisconsin, where Frat Mouse is apparently very popular at her high school. When she moved to Boston for college, she met my friend and the connection was found. LA might seem isolated sometimes, and the idea of people I don't know are listening to and connecting with the projects I work to create feels like a dream. The idea that music that I work to create is being enjoyed not only across the country but the world, in general, feels surreal.
Contact Info:
Address: Griffin Meehan
1720 University Ave Box 9052 Sewall Boulder, CO, 80310-1018
Website: mousehousemusic.com
Phone: 8186027600
Email: mousehousemgmt@gmail.com
Instagram: @griffinmemehan @mousehouseinc
Twitter: @griffinmeehan
Suggest a story: VoyageLA is built on recommendations from the community; it's how we uncover hidden gems, so if you or someone you know deserves recognition please let us know here.