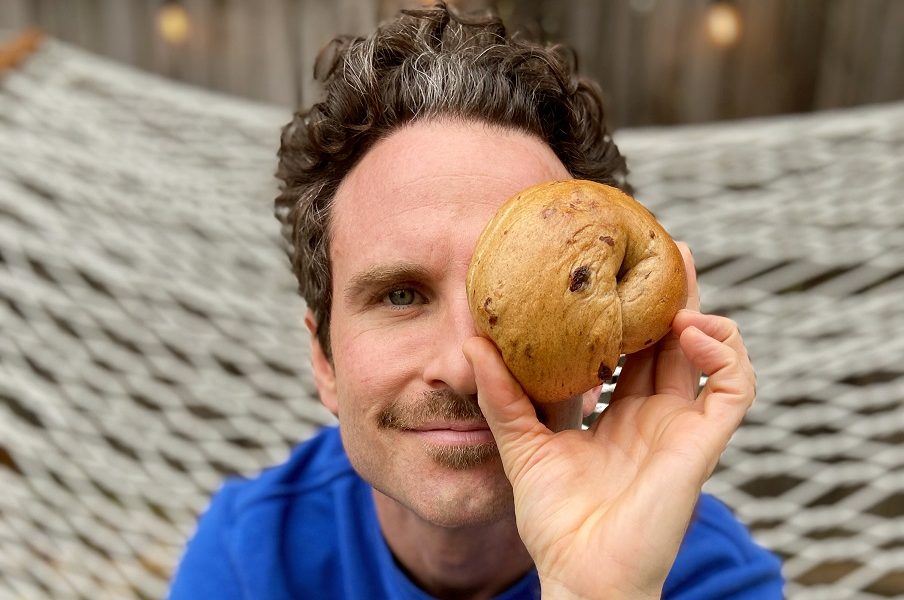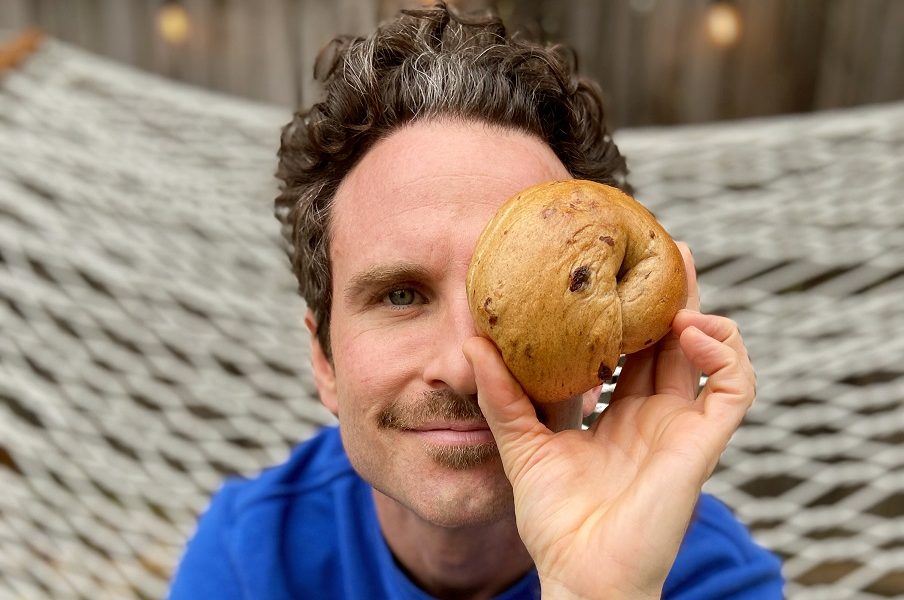 Today we'd like to introduce you to Gregory Lay.
Thanks for sharing your story with us Gregory. So, let's start at the beginning and we can move on from there.
I grew up in a town called Paramus, NJ, a suburb of New York City and just a stone's throw from the George Washington Bridge, in other words, access to a full spectrum reality of exhilaratingly poor decisions through my teen years, it was fantastic! I loved the pace of the city, and I can't remember a time when acting and film and good food weren't my obsessions. Everything always seemed possible to me, through the massive insecurities of High School, College, Acting School, now…
I was fortunate enough to generate myself some wonderful acting roles and make some dreams come true during my 15 year tenure as a bartender/server in over 30 establishments across New York City (Yes in 15 years I worked at over 30 restaurants, ya know, acting first no plan B yada yada LOOK I WASN'T FIRED FROM ALL OF THEM!). I worked on Law and Order, Blue Bloods and spent a week working with Matt Damon on a big studio film. Literally lived the dream for two weeks.
Those events were very special but truth be told, it was the in between where I learned the most, what I'm most grateful for and what led me here. What I mean by that is after living my dream, I had to float back down to earth which in my reality was filling coffee cups and filling folks with pumpkin stuffed French Toast (delicious). That experience was the beginning of a big lesson. That lesson was in ownership, of everything, the fun stuff the wins the losses and being where you didn't want to be but had to. Being negative is not an option, even in the bad there is a light and you have to find it or you've given up its that simple to me. Trick is, it's in everything and if you want something, really want something you have to make it real yourself and define its features. Nobody is waiting off stage to champion you and further your path, even the ones that love you deserve and want their own dreams to come true if they are lucky enough to have located one inside of themselves.
I grew up in New York and I knew the west coast was in my bones, always, and when I met the love of my life Julia Tokarz, we took the leap and set up shop with few resources. We took care of ourselves and made sure we were the strongest and healthiest we could be and then magic happened. Two weeks in LA, I need a job and we decide to see what the bagels are like here (I've been a bagel psycho my whole life, I have lots of opinions about it). Julia goes in to grab a couple and while on line looks on Craigslist and WHILE IN A BAGEL SHOP finds the ad for a baked position at Pops Bagels, a new bagel company (Did I mention that I had already told people in New York I wanted to make bagels months before!?) – this was kismet stuff and I knew it so I called the number immediately and with a few days I was knee deep making lots of mistakes and ruining mixers, it was FANTASTIC AND HORRIFYING. But a year and a half later…we are here. Now I'm a confident Head Baker with the skills to create my literal favorite food.
I learned not only to make bagels through Zach Liporace, owner of Pops but cream cheese as well. And let me tell you, you haven't had cream cheese until you've had his cream cheese. And it's that cream cheese that Inspired Julia and I to start East Side Cheesecakes. It's been an organically developing dream come true for us and we can't wait to share our creations with people who love food as much as we do, real, authentic and natural food!
Overall, has it been relatively smooth? If not, what were some of the struggles along the way?
If by smooth you mean rolling down a hill and falling into ravines littered with razor sharp rocks then yes. Smooth as silk my friend. Honestly, I was a wild man, work hard play hard kind of guy. Thank God I snapped out of it I was getting concerned! I like pressure, I find it very motivating so my struggles were personal. The trick is to ask yourself when you are at your happiest, what brings you to that state and then get rid of the rest. Could be people, habits, pre-programmed insecurities or ways of perceiving the world. This took me about a decade, so yeah, gratitude for being here but without those struggles, I'm not this guy and this ain't happening, and this is amazing.
Pop's Bagels / East Side Cheesecakes – what should we know? What do you do best? What sets you apart from the competition?
I am the head baker for Pop's Bagels, I'm usually humble but I don't care, they are the best bagels out here, I'm cocky about bagels. And we make our own cream cheese from scratch. I make those bagels with love, attention and focus, they're my babies. It's mainly me and the owner at the hub and he is one of the most hardworking people I've ever met, so mutually I think we inspire each other to knock it out if the park. Positivity and hard work create atomic bombs of success, it takes work and there are mistakes but they always take us up another notch. We love to make simple, fresh food, food that we are passionate about sharing with people who appreciate good, fresh ingredients.
My other business is East Side Cheesecakes, a business my lady Julia and I started which was inspired from the fresh cream cheese I make for Pop's. The cheese is the star of our cakes, the core of what makes them special, that and Julia's secret recipe. I'm so excited to grow these businesses and serve more and more of the community. I can't tell you how grateful I am to be able to continue to work and do what I love through these difficult times. My dream is to use food to help build community. Food is love plain and simple, it connects us without words.
What is "success" or "successful" for you?
Success is measured by how deeply you are able to positively affect the world around you while still maintaining the necessary resources and stability to weather the realities of this crazy world we live in. People matter, period. But we live in a game of sorts and the rules cannot be taken for granted. There are realities to business but once you lose sight of the human aspect, you've lost. Inevitably money symbolizes options and has no inherit value with regards to human beings. Lead with love, decide with love and you will succeed if you do your due diligence. It must be both.
Contact Info:
Suggest a story: VoyageLA is built on recommendations from the community; it's how we uncover hidden gems, so if you or someone you know deserves recognition please let us know here.