Today we'd like to introduce you to Randy Brady.
Randy, can you briefly walk us through your story – how you started and how you got to where you are today.
Always believe in extreme possibilities. As a kid, I wanted to be in a boy band and play on stages across the states, thanks to NSYNC and Backstreet Boys. I would only listen to them when I got home from elementary school. In middle school, emo music started to go around and I found out about the TV Channel Fuse. It was all ear candy for my pre-teen hormones and I. Between that and Nickelodeon I was a couch potato. I was always the kid sitting down alone at recess though. I didn't know how to play a lot of the games the kids were playing so I was fairly anti-social.
On a family/friend camping trip I got to play guitar for the first time. It changed my life. I could combine NSYNC melodies with sounds I heard from the new bands I was discovering. I was always writing songs, poems and stories in class and this instrument could help me make those come to life. A friend of mine was going through a very tough time. He was struggling with mood swings and deep sadness. For my 13th birthday, this particular friend got me Yellow Card's Ocean Avenue CD and after about 5 tracks in I decided our friends needed to start a band. We were able to perform at a sweet sixteen, a party and our school's art show. From then on I wanted to keep playing shows but there were no outlets and I had more fun selling lemonade for 10 cents a cup + tips on my street corner.
A guitar teacher I had been working with in high school told me he was in a band and they had some shows coming up in Echo Park / Downtown LA. This was late high school and I wanted to get in so badly, but being a young teenager, I had to stick to the valley's all ages venues. I formed another band and kept getting ripped off for stage time. We'd get random MySpace then Facebook messages from some creep, George Delaney (I think that's his name), asking if we wanted to play a show but we'd have to sell 25 tickets for $10 to play at 7:00 pm on a random night. I didn't even know 25 people who liked our music, let alone went to shows. We were usually going out of pocket for our friends to witness the most awkward experience of our lives. The feeling of being on stage is so great though and those pay-to-play venues know it. They still do it because it's the best system for them financially in this over-saturated market. All I wanted and still want is pay-to-play to stop. It doesn't take 5 bands averaging a payment of ~$250+ every night for a venue to stay open. If it was about the music you'd be inviting them into your space for the sake of keeping good music alive.
Growing up, I only heard, "It's impossible to make it in the music industry, you can't make money and you need to know someone…" Well, not knowing anyone in the music industry and having no one in my immediate family involved in the music scene, I thought, this is going to be an interesting ride. I went to my first festival in 2011 and had my mind blown. I came back and told my little group of friends. I want to throw a festival! They thought I was crazy and jokingly said to use a park hidden in Porter Ranch. "The houses are far enough away and you can set up a stage and generator." So I did. This event took place in May and was under no definite alias. The most memorable one was 2013. The year I booked bands with the help of some friends, DJ's and had some art booths. There were people having picnics, bringing up blankets and chairs and the sun was bright. Around mid-day, people started driving their cars up on the grass and it was getting out of hand. The cops eventually came by and told everyone to leave. It died out really quickly, but one band decided to set up and play a short set right after the cops left. I had so much fun, but didn't want to disappoint an audience like that ever again.
Bands and artists were reaching out to me after that event, even though the outcome was "unfavorable". I felt a demand for an event host. No one was making anything out of the house shows and that's when I knew I wanted to showcase the local artists anywhere. I started an event company. I was calling, visiting and Facebook messaging every art space, dive bar and venue in LA county just to get a show locked in. Gravity Bookings' name was coined and from that point on it was time to grow.
Great, so let's dig a little deeper into the story – has it been an easy path overall and if not, what were the challenges you've had to overcome?
It's been 3 years since the first Gravity Bookings show case and I've been working at a consistently steady pace.
Through meeting new faces, going to shows almost on a daily basis and perfecting "the e-mail" I'm learning the different instruments to create even bigger goals. The music scene is small and well connected, so bringing something new to it has been entertainingly challenging. I love to see how new ideas work out. Or why they don't. There have been times when someone wants to work with me, then run off and start their own version of what I do.
If event hosts were able to work together and take this seriously something new could flourish. This doesn't have to be a side gig. The "hobby" you spend most time doing, is the "hobby" that will reward you the greatest.
I'm always facing financial risks and battling stress, so it's safe to label this road a relationship. It was love at first sight but even with pure love from the start, I had to figure out what I like and what I don't like. There have been days where I just want to leave. Most other days I feel amazing and have the greatest feeling about the future. I understand, the reason I'm doing this is to give other, deserving musicians and artists a chance to express and feel liberated through music and the arts but I can't help feeling completely fulfilled doing this. I'm not usually on stage, but knowing that I might have introduced a few cool people to each other while providing entertainment to new folks is, for me, one of the best feelings in the world. There have been by standers pushing me along and continuously showing support while others aren't on board 100% yet. Like with a couple, there are people in favor of the relationship, and those who get jealous and can't stand it. You can't let the other opinions enter your head and affect the good thing you have. I know I won't.
Alright – so let's talk business. Tell us about Gravity Bookings – what should we know?
At Gravity Bookings, we aim to creatively bring new live bands, DJs and performing artists to audiences at established locations in Los Angeles. We've thrown shows at legendary concert venues, local parks, night clubs, houses, and small dive bars. We promote and inform crowds organically. Through, social media posts, flyers and blog mentions the word gets around. Gravity is known for "doing it first". A lot of the times, I book a new project or a new band before they get up and hit places like Coachella or Europe etc. I am stoked that no matter the outcome of an event, the Gravity Bookings' Team always believes we can make it happen for our associated groups. We never give up and always review the results of our shows to see what we can do differently next time.
Gravity Bookings is different because we don't exclude any style of creativity. We can throw an indie rock show, have DJ's at a party, book hip hop artists and rappers or have a genre defying night. There's no reason to put boundaries on music. Obviously, there are various genres and specific tastes, but we try and blend them together in order to form a new concoction of culture. Each showcase is uniquely crafted and carefully assembled to make sense. A typical night will drastically fluctuate in energy, like telling a story, there are different emotional spikes and a sense of movement as each event unfolds. The order of our lineups are always arranged with deliberate intentions. As Gravity Bookings' event curator, I believe we are hosting some of the rarest shows, with a lot more ideas coming to existence in the near future.
Is there a characteristic or quality that you feel is essential to success?
Persistence is definitely the top characteristic. If I gave up every time something went wrong or didn't turn out the way I wanted, I'd have been done the first day. Once I started believing in myself and understood that it's okay to be weird and feel out of place, I pushed forward and have not second guessed myself since. We're all creating history.
Whether or not we want to accept it, time is flying by and we're leaving an imprint on society. I am unafraid of stretching my limbs and mind in order to get comfortable here. We only have a short time here, so take what you love as seriously as you would a crucial occupation. I never stop when I experience failure. I always get back on my feet and stay positive.
I am always looking for shows and music with a new light each day. I wake up and continue to sift through new music on line and go out to shows as often as I can. I want to see what's out there. I want it to develop. I don't want anyone to give up on their dreams because they hear "it's hard" and going this route is safer. We only get one shot at life…Eminem is right…(hah!). There will be opposition. If I could convince everyone to loosen up, chill out a bit and put their phones down I would. Until they listen to that advice, I'll continue throwing shows.
Pricing:
Submitting your music is Free
Tickets for our shows range from $0 – $10
Contact Info: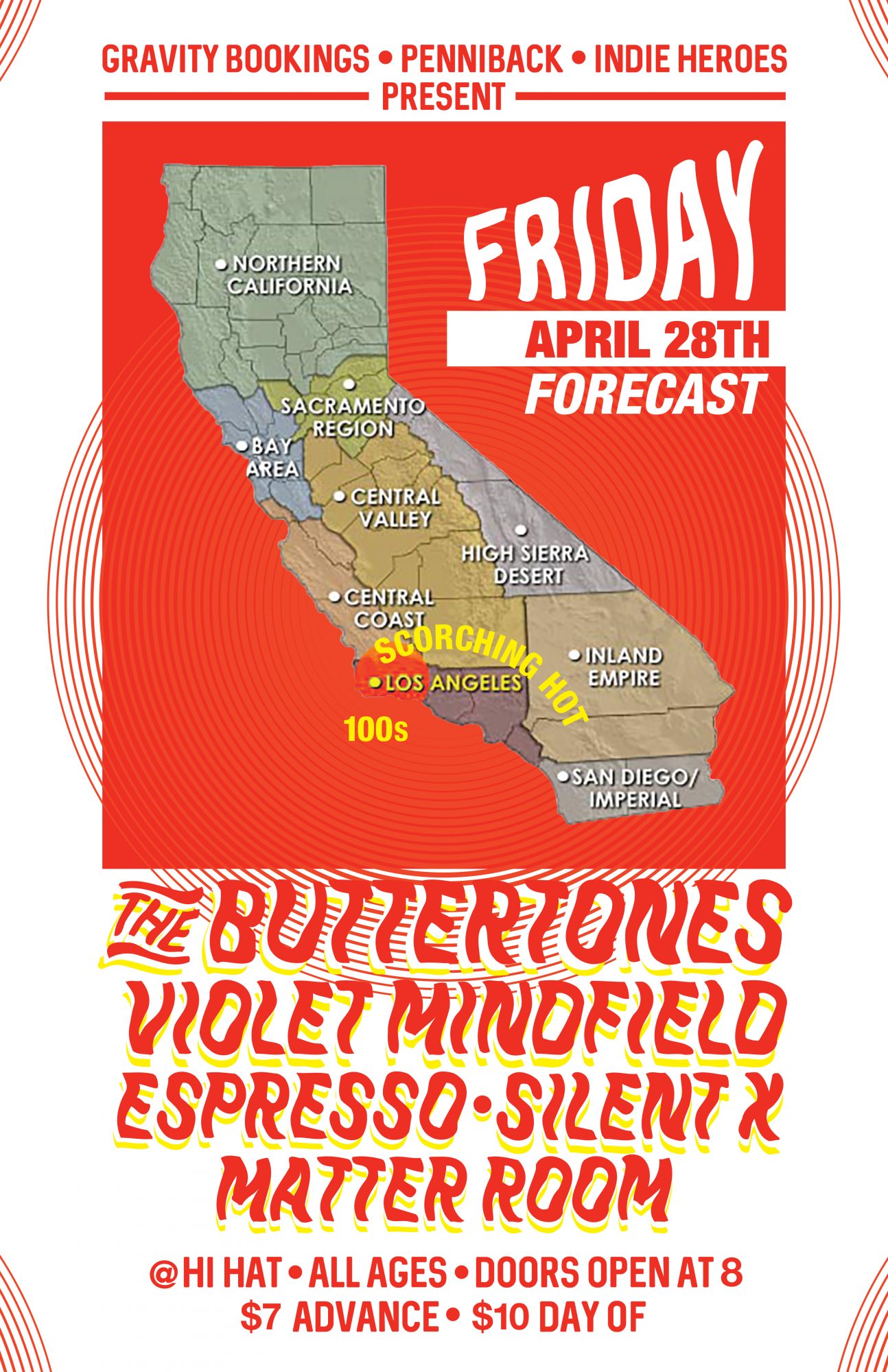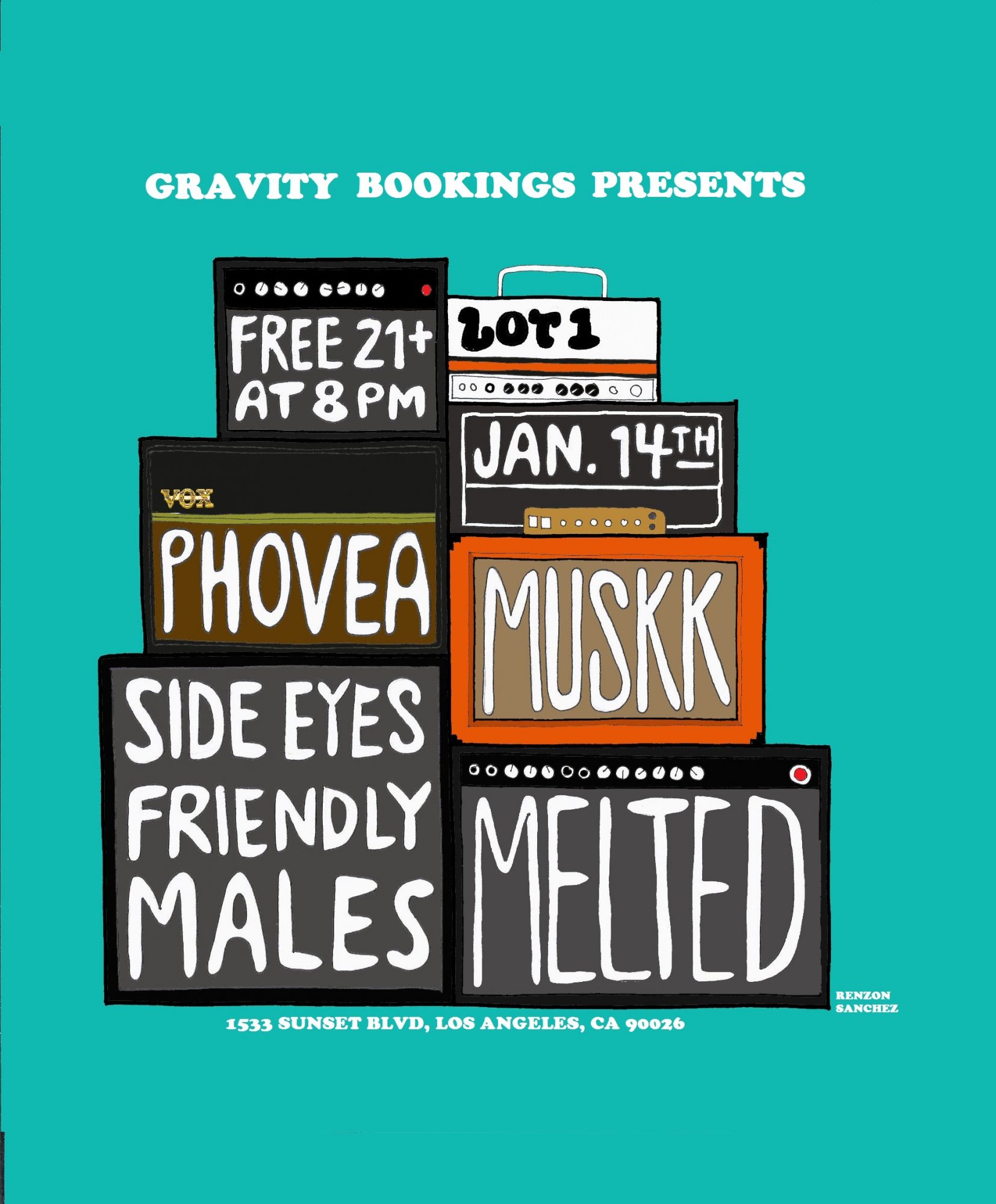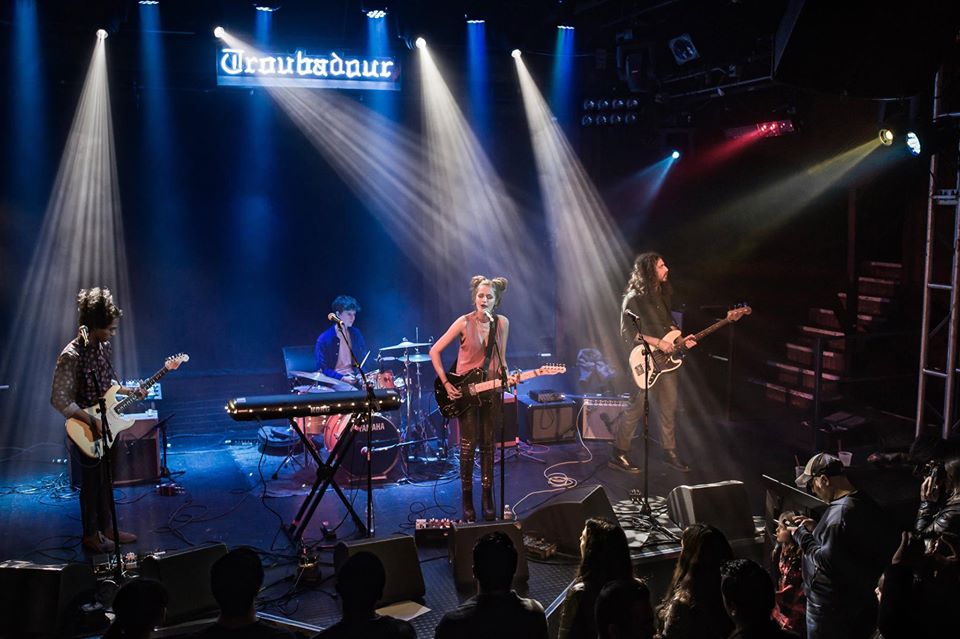 Image Credit:
Michael Haight
Emery Becker Photography
Jonathan Hernandez
Getting in touch: VoyageLA is built on recommendations from the community; it's how we uncover hidden gems, so if you know someone who deserves recognition please let us know here.