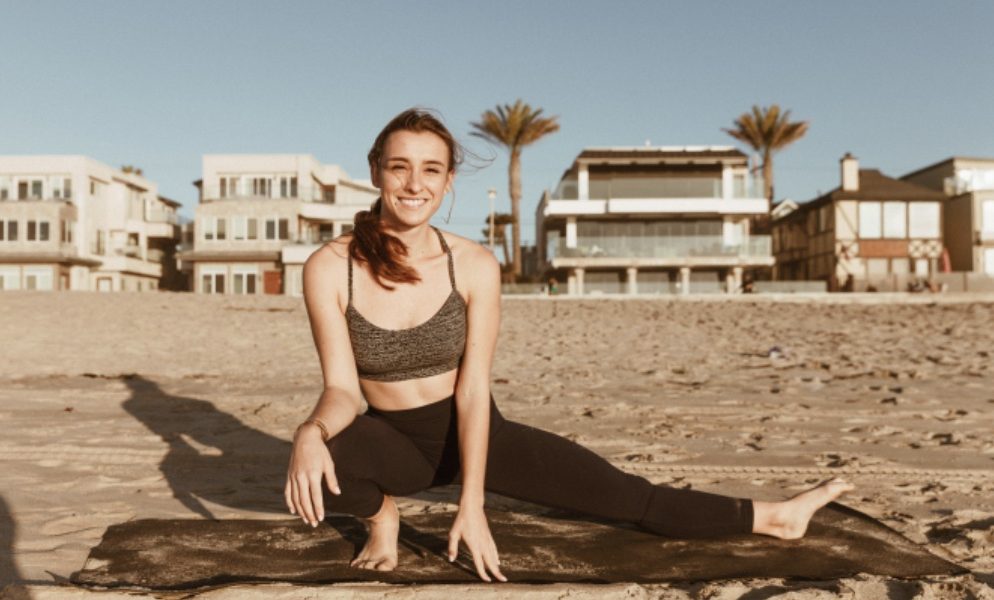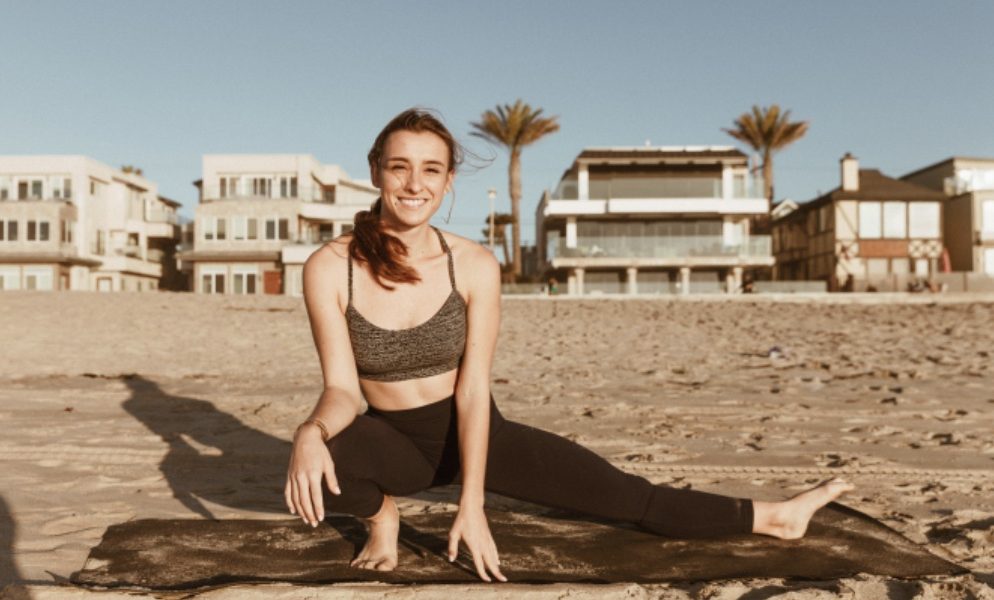 Today we'd like to introduce you to Grace Recka.
Grace, please share your story with us. How did you get to where you are today?
I've always been an athlete playing sports in school. My brother and I took gymnastic classes as small kids which we loved. My first entry into competitive sports was playing on a boys' basketball team with one other girl. I've always loved the feel of learning a sport—I ran track and played lacrosse in high school. That sense of accomplishment, whether it was an individual event or team was important to building confidence but also a healthy lifestyle.
As a family, we always ate healthy and rarely indulged in fast-food so I felt like I had a head start of understanding the importance of fueling your body with lean food.
My mom was an athlete and maintains a very healthy lifestyle with a robust yoga practice. When I was young, I remember her bringing us to yoga. This transition from watching competitive sports to seeing how something as individual and focused as yoga can entirely shift one's attitude and mindset.
In high school, I worked as a front desk associate at The Bar Method greeting clients and assisting fitness instructors with props for the class. It was in high school around age 16 that I truly fell in love with fitness from a wellness perspective. I realized that working out can be so much more than fitting into a certain jean size. I was surrounded by women who showed up for themselves day after day to sweat with others and build their mental, emotional, and physical strength. There's something incredible about witnessing people tap into their true strength and power during a workout. People can walk into a workout feeling one way but then leave with an entirely new demeanor, poise, and confidence. And, the sense of community was unlike anything I had seen in more competitive sports.
Working out gave me strength when I didn't feel like I had any. Like so many young women, I had a phase where I lacked confidence and just didn't feel great about myself. I realized my body was an extension of my mind and after going through a "slump", I needed a transformation from the inside out. How do you possibly gain back confidence, strength, and self-love when for years as young women we're scrutinized and criticized. Watching the community of Bar Method women triggered me to start working out again and rebuilding not just my body but my confidence and self-love. It's interesting how when you take the action, other things will seemingly fall into place. There is an immense power and beauty from comes from being physically strong. I gained a little more strength with each workout and that directly related to my thoughts about my life and direction.
Working out helped me literally move through emotional and mental blocks and I was able to regain my confidence, strength, and power.
Shortly after starting college in San Diego, I noticed many other women were also looking to build and/or gain their confidence. Friends and classmates were asking me what I did to get in shape and also secretly asked me how I stayed so confident, so I knew I had to share my insights. I instantly knew I needed to become certified in personal training so that I could teach others how to find their strength and confidence, the same way that fitness had helped me. I became certified by the American Council on Exercise and specialize in high-intensity-interval (HIIT), toning, and cardio classes. BootyCamp USA was founded out of my college dorm room a little over five years ago.
My goal was to create a space where young women could show up weekly and be surrounded by a support system, sweat out any negativity, and listen to good music. Ultimately I wanted women to feel better about themselves and take on each day with confidence and strength. I created weekly bodyweight-only workouts by the beach and built my own community.
Anytime I felt stuck or needed to make an important decision, working out provided perspective and clarity. I believe that getting fit and toned is a byproduct of showing up and getting your mindset strong.
It's essential to have connection and support your individual fitness journey. No matter how satisfying it is to crush a workout, the feeling is multiplied when you crush that workout with others alongside you (whether that be in a studio or virtually).
I now teach classes to people of all different age ranges, fitness levels, and backgrounds. I'm currently teaching virtual zoom classes for individuals, companies events, and of course for college students. I want to inspire all those who attend the BootyCamp USA classes to show up for their life, put in the work, and move through whatever blocks are stopping them. Getting strong, fit, and toned is a byproduct of showing up and getting your mindset right.
Has it been a smooth road?
It has definitely not been a smooth road — in fact, I'd say my road has been filled with potholes.
It's an incredibly competitive space. It's a challenge to establish a social media presence amidst other fitness trainer/health bloggers. Even now, during COVID, there are individuals pushing out their zoom workouts. The hardest part wasn't launching but is keeping things fresh and people motivated.
It's important to establish a brand to connect with your clients and it's super hard building a clientele from the ground up- particularly when I started focusing on college students who have their attention pulled in so many directions. Many instructors start at a gym, so they build a clientele through their classes and can establish their brand that way.
It's also a challenge to design and differentiate a specialized workout—yet one that works for a broad consumer base.
And, of course as we've seen over the past year, t's critical to consistently adapt, pivot, and evolve. Listening to your base and what people need is the most important start so you can help people adopt healthy habits and hopefully get hooked on feeling good!
We'd love to hear more about your business.
I launched BootyCampUSA out of my dorm room in college. I wanted to create an online community as well as in person training sessions mostly for young women. Not only am I told my workouts are killer, but more importantly, that I create an inspiring community where people to take charge of their health and mindset each day through sweating each day.
I'm really proud of the client relationships I've built and watching friends and clients change not only their body but their attitude towards themselves and their self-confidence.
What sets me apart from others is that I'm not focused on the "perfect" diet or workout. Rather, I'm about being real and learning to incorporate movement into your everyday. If you can move your body for at least 30 minutes per day, you can change the entire direction and outlook for your day and set both your mind and body up for success.
I think Bodyweight workouts are a good strength test. If you can hold a two-minute plank, you can do any challenging thing that pops up during the day. Many of my classes are outside by the beach or park. This allows people to breathe some fresh air and leave feeling grounded. We finish off each class with a quick meditation in the sand or grass.
Is our city a good place to do what you do?
Absolutely — LA and the surrounding area is an excellent place to dive head-first into health/wellness/fitness given that so many people are extremely health conscious. My advice would be to find a community or others in your area who are passionate about fitness and make it a priority (schedule a date for yourself!) to workout with your community at least once a week. This will help you feel more connected, inspired, and accomplished.
Contact Info:

Image Credit:
Faye Ogawa Photo
Suggest a story: VoyageLA is built on recommendations from the community; it's how we uncover hidden gems, so if you or someone you know deserves recognition please let us know here.