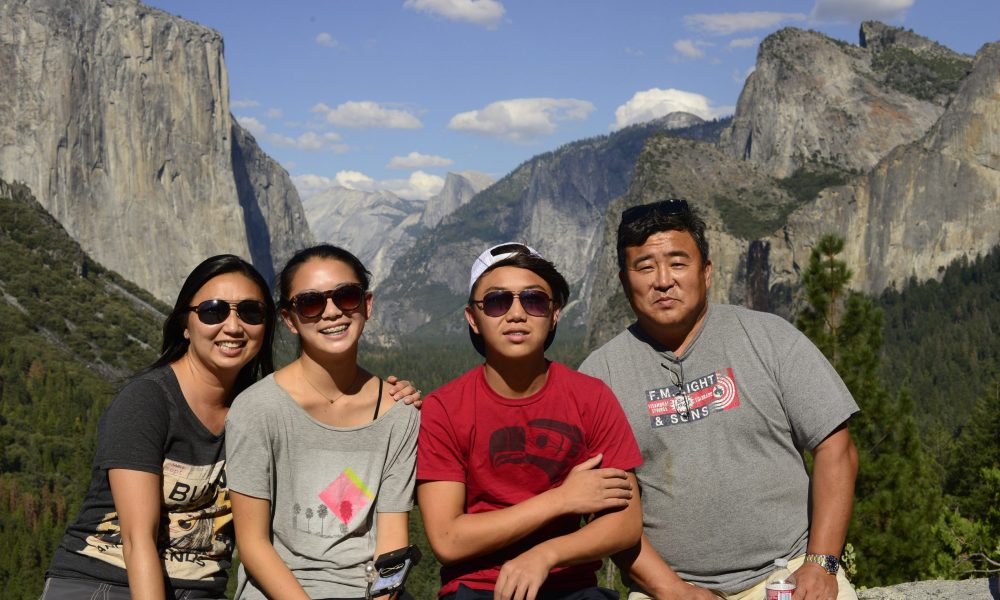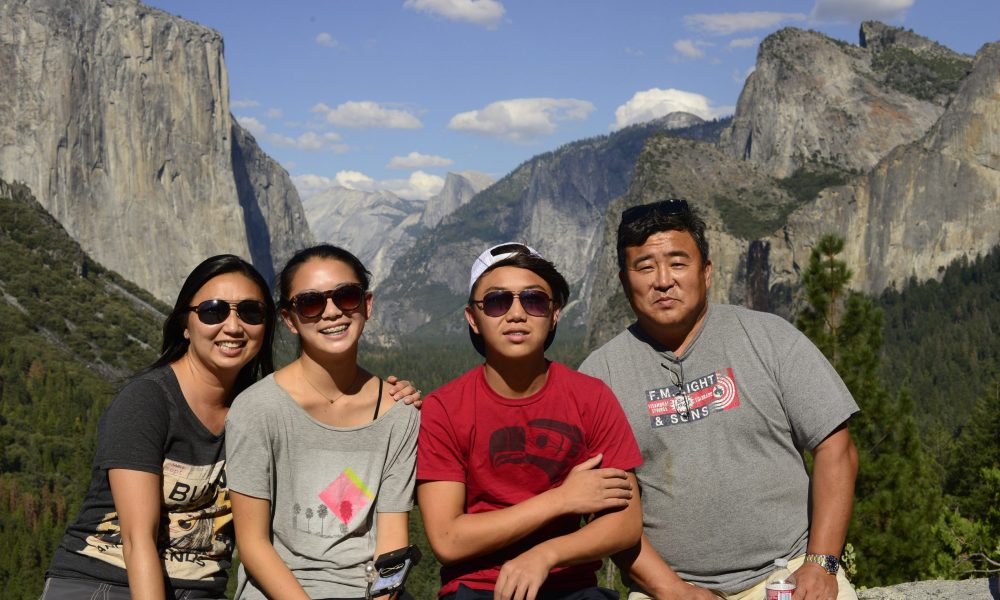 Today we'd like to introduce you to Grace and Daniel Kim.
Grace and Daniel, please share your story with us. How did you get to where you are today?
August 14, 2015, was the worst day of my life. That morning, at 4:45 in the morning, our son, Dragon was killed. At that moment, a massive tree limb from a California oak stories high above Dragon's tent in our camping spot in Yosemite broke off and came crashing down on Dragon's tent. Our 14 years old son was fast asleep in that tent with his dear friend, Justin. The two boys were killed instantly. Our lives instantly shattered.
I cannot tell you the horrors of seeing that smashed tent. I cannot tell you how we survived those first days, their funerals, their memorial. I do not know how we survived that first year. I do know that somewhere in that time, we decided to start a foundation to honor and remember our son. We called it the Dragon Kim Foundation.
Our love needed somewhere to go. Our grief needed something to do. We thought about what Dragon loved. We remembered what we had always told him — that it was his job to find what he loved to do, and that we were here to support him. So when we lost Dragon, we decided the best way we could honor his memory would be to support the achievement of others, to find and pursue their passions, and to use those passions to better our world.
Dragon loved many things. He loved science and math; he loved water polo; he loved good food; he loved his dogs; he loved hanging out with his friends; he loved making us laugh; he loved guacamole. He loved music.
As a freshman at the OCSA, Dragon noticed that kids in Santa Ana, where his school is located, did not all have opportunities to learn and pursue music. He thought that was unfair and wanted to find a way to give other kids a chance to learn music. He came up with a proposal to start a program where OCSA instructors would provide free music instruction, and he and his friends would collect instruments to give to kids, and where he and his friends would help. When Dragon died and we started the Foundation, the first thing we did was fund Dragon's music program. We started a pilot program in 2016 with 14 kids playing trumpet and trombone. Today, four years later, we run the music program in two locations — in Orange County and in LA — with a general music, a choir, a band, an orchestra, and a guitar program. We help almost 200 children annually.
We started a scholarship program to help talented and hard-working artist scholars with some financial assistance with college. To find the best students, one of the questions we asked was, If money weren't an issue, what project would you undertake?
Their answers were astounding. We asked ourselves, what if we started a Fellowship Program to allow high schoolers to bring their projects to life? in 2017, we ran our first pilot program, funding five projects with ten kids. We provided leadership training — important soft skills training based on emotional intelligence and interpersonal skills. We trained them on what we affectionately called an "MBA in a box" — project planning, budgeting, financial management, team management, marketing, strategic planning, presenting — so that they could plan and implement their projects. We gave each project team up to $5,000 to bring their ideas to life. These first projects were amazing! The next year, we doubled our program to 10 projects and 20 students. Then the year after, 20 projects and 41 students. The projects were as varied as the Dragon Fellows themselves.
Projects included 'Computers for All' — two high school juniors who wanted to teach elementary students about technology by teaching them how to build a computer from components, and "A Life in Tapestry" — two girls who curated an exhibit of tapestries of one of our last Holocaust survivors, Trudie Strobel, to share with the world Trudie's story of surviving the Nazi camps so that the world will never forget the horrors born from hate. Last year, in addition to several summer camps where high school youth shared their passions with underserved populations, our Dragon Fellows, as we call them, wrote plays, published books, made films, produced a literacy summit. Our Fellows have gone on to colleges such as: Harvard, Stanford, Yale, CalState Long Beach, USC, San Luis Obispo, MIT, UCLA, UCBerkeley, Upenn, Duke, and Cornell. Many of our Dragons are first-generation college students. All our Dragons are passionate, idealistic individuals who want to change the world.
This year, with our fourth cohort, we will have more students and projects than ever. We now run the program that provides the ones of the biggest grants to high school projects. We are training our next generation of leaders how to improve our world. If you asked me what do you do? I would tell you that we run a Fellowship Program for high schoolers. If you asked me, "No, What do you really do?" I would tell you, we believe in high schoolers so that they believe in themselves, and then they believe in others. That's the role we play in this virtuous cycle.
Our son, Dragon, would love how the program that bears his name has grown. We cannot bring back Dragon. We cannot turn back time to that moment before the tree limb. We wish with all our hearts we could. But we can't. So we continue to push forward with the Dragon Kim Foundation. Our mission is to inspire students to impact their communities while discovering and pursuing their passions.
Overall, has it been relatively smooth? If not, what were some of the struggles along the way?
We're business people — Daniel's spent a career in finance and Grace in marketing — so we weren't versed in the ins and outs of the world of education. We have this great Fellowship program targeted to high school students where we provide this amazing leadership training — for free — and then we fund their community service projects up to $5,000 — but because we didn't have the connections in the education world, we've had to spread the word about our Fellowship program organically.
Our first two classes of Dragon Fellows went back to their schools and told their teachers and friends about it, and got more students to apply. Daniel and I made lots of presentations to school boards across Southern California, telling our tale to administrators, and asking them to help us tell their students about this opportunity.
I came from a career running marketing and advertising campaigns for huge brands with multimillion-dollar budgets, so it was a challenge to have to spread the word with our teeny tiny budget. But lots of people stepped up to help us, and in that way, we've been blessed.
The Dragon Kim Foundation – what should we know? What do you do best? What sets you apart from the competition?
We are training our next generation of leaders on how to improve our world. If you asked me what do you do? I would tell you that we run a Fellowship Program for high schoolers. If you asked me, "No, What do you really do?" I would tell you, we believe in high schoolers so that they believe in themselves, and then they believe in others. That's the role we play in this virtuous cycle.
What is "success" or "successful" for you?
Our goal is to inspire and activate our next generation of leaders. Because of my training in marketing and in business, I look at a lot of numbers — # of people impacted, # community partners, % of people satisfied. And those things are all important. But what's become even more important to me are things like comments from high schoolers that tell me that participating in this program was the best decision they made in their high school careers or hearing how their fellowship project inspired them in their career choices.
Contact Info:

Image Credit:
PC: Grace Kim, PC: Justin Kuo
Suggest a story: VoyageLA is built on recommendations from the community; it's how we uncover hidden gems, so if you or someone you know deserves recognition please let us know here.