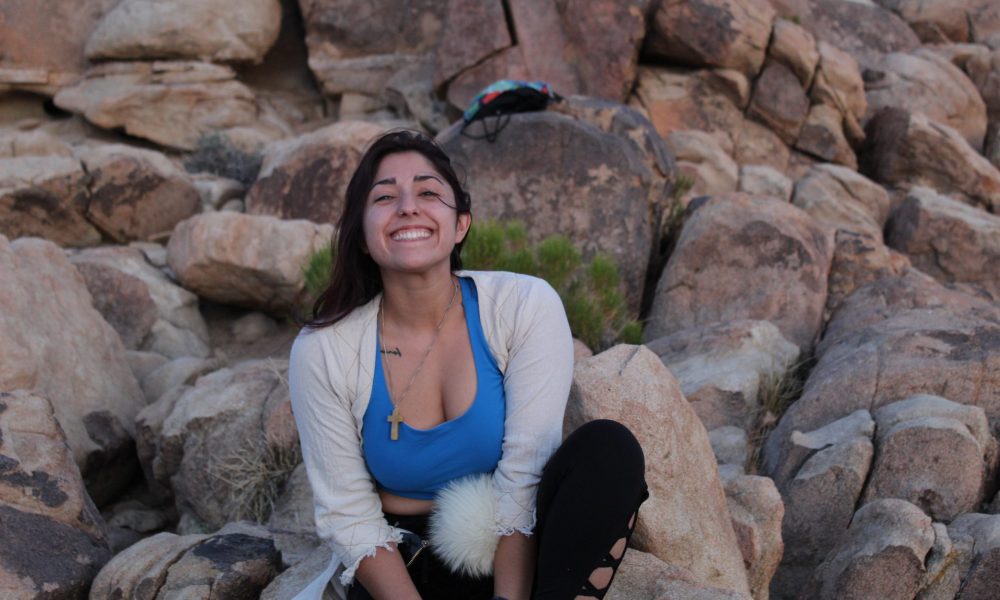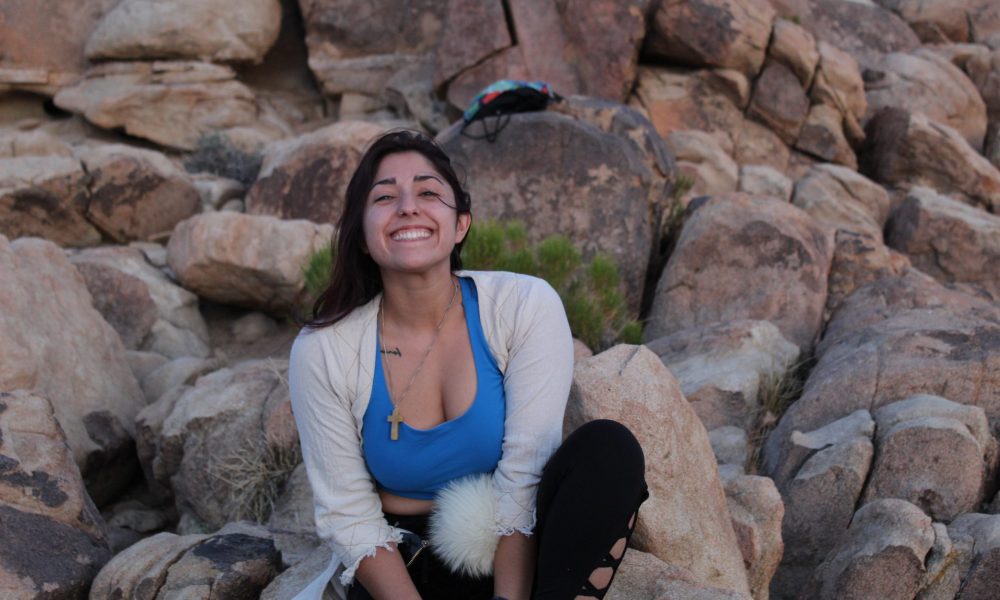 Today we'd like to introduce you to Golebahar Tabatabai.
Golebahar, please share your story with us. How did you get to where you are today?
My journey into Reiki, Self Love and Spirituality began with Yoga. In the small town of Hershey, PA, at the age of 15, I discovered an at-home Yoga and Pilates DVD, and my life was forever changed. I participated in sports as a kid to fit in, but I was never that into any of them. But Yoga, it got me. My body could move with the poses easily, yet I felt challenged. And my mind, well it never felt so calm and focused. From that point on, no matter where I went, yoga was with me. I took yoga classes in college in between regular classes and heavy drinking. I took yoga classes when I moved to LA, between the long hours at the office and heavy partying on the weekends. The thought of teaching had crossed my mind many times, but I always thought my calling was to work in the Entertainment field. I worked at a number of top companies in varying fields – from talent management to TV development – thinking this was my purpose. But underneath it all, I was unhappy. I was stressed. I kept thinking that the next company or position would fill the void inside. In reality, I was just digging myself deeper into the hole, until finally, I was stuck so far down, nothing could get me out. Nothing, but myself.
At the age of 28, I decided it was time to do something I'd never done before: Pause. I finally took the time to listen to my inner voice, and she was screaming for help. Not from outside, but from myself. I decided to embrace unemployment as a time for self discovery. I needed to learn how to love myself first. I signed up for Yoga Teacher Training in the Summer of 2017 and once again that familiar feeling, that same one I felt when I turned on that at-home DVD for the first time, came rushing back. This was where I was meant to be. Through Teacher Training, I met Myla Ivers, my first Reiki Master Teacher. She introduced me to the world of energy healing, which while a new concept, felt just as familiar as the yoga practice I've been doing for 13 years. I quickly came to realize that was because my calling was also to be a Reiki Master, and signed up for a Level I attunement with her in November of 2017. However, It took me another year, and a lot of self love work before I finally embraced this path full time. From Fall of 2017 to Fall of 2018, I worked full time for a Cannabis startup while teaching yoga part time, until finally my inner voice began shouting at me so loud once again, I could no longer ignore her. In October of 2018, I left the Cannabis startup and began working full time as a yoga instructor while deepening my Reiki and Spirituality practice. I knew Yoga was only the beginning, and my full time calling was to teach others how to love and heal themselves.
In December of 2018, I became attuned in Reiki Level II from Christine Fogarty. I love to diversify my learning, so I received my Reiki Level III attunement from Heather Fox in July of 2019. I had done it. I became a Reiki Master. While my calling has been realized, the learning never stops. In April of 2019, I began to further my practice in Spiritual Guidance and Law of Attraction by studying with Derek Jameson. I continue to work with Derek and Christine on a regular basis, for I whole-heartedly believe as a teacher, I must practice what I preach, and we must always be on an evolutionary path.
I am a Reiki Master, Self Love Coach and a Spiritual Advisor/Life Coach/Guide/Whatever you want to call me. My business is teaching my students how to love and heal themselves, so that we may collectively heal the world. I use many modalities to assist students in their healing process — Reiki, Meditation, Self Love Practices, Law of Attraction, Oracle Cards, Moonology, Shadow Work, Yoga, to name a few — but it all comes down to this: coming home to yourself. The road there can be rough, but you'll find once you decide to take this journey, there is truly no better place to be.
Has it been a smooth road?
No journey worth taking is ever a smooth road. If it is, I'm taking the next exit and changing directions. I could sit here and tell you the obstacles were what you'd think, the tangible things like money, finding locations to host workshops, getting new students, etc. Those were external struggles that simply mirrored my internal struggle.  Before I stepped into my own intentional healing path, I couldn't see my own power and worth. My biggest struggle has been learning to love and heal myself.
I grew up in a home with an absent mother and an angry father. I learned at a young age to be scared, feel constant guilt, and be ashamed of my true self. That was my norm. I had a less than desirable childhood where I never felt like I fit in and I always wished I was anywhere but here. I suffered from Depression and Anxiety but never sought help, because I was ashamed. I thought I could just ignore the problem. I thought once I left home, I'd be free from my pain. When I went to college, I began to give all of myself to my school, activities and others as a way to hide from my pain. I thought running away was the answer. I thought drinking too much was the answer. I thought external approval was the answer. I was still Depressed and Anxious, but now I was numb.
When I moved to LA, I thought "OKAY, THIS IS IT! I'm going to find my success here and all my problems will go away." Well, again, I was doing the same thing. Running from my childhood pain, masking it with alcohol and drugs and social media likes. I had so many friends, but I still hated my best friend: me. When I finally hit burn out and left the Entertainment industry in Spring of 2017, I had quite a bit to heal before I would really step into my power as a teacher. Taking this healing journey has also had its fair share of obstacles. Doing Shadow Work is no walk in the park, but once you do it, you actually get to enjoy the park rather than just dream about it. Ever since I fully stepped into my love and power, obstacles don't seem so big. Instead, they are a welcomed challenge. I get curious. What can I learn from this new darkness I've uncovered? Where do I need to give myself more love? Don't get me wrong, I still have moments of crying, confusion, feeling "stuck", but now I know how to pause and give Golebahar some more TLC to understand why and move forward through healing.
Another note on this topic, if you're feeling hella resistance in a situation, that's a BIG sign to stop and reassess. Life is meant to flow. We are meant to feel good. When we feel resistance, it's ok, but it does mean we need to stop, look and listen INSIDE. That's just the Law of Attraction trying to help you get back to feeling good.
We'd love to hear more about your work and what you are currently focused on. What else should we know?
I'm a Reiki Master and Spiritual Guidance Coach, as well as a Yoga and Spin Instructor trained in using Energy Healing, Law of Attraction and Self Love to heal the emotional wounds many of us carry that block us from living life to our fullest potential. I teach my students the tools needed to love and heal themselves, thereby creating a ripple effect that heals the world.
I do this through the following modalities: Reiki (for humans or pets), Chakra Reading & Balancing, Psychic Surgery/Aura Clearing, Meditation, Yoga, Shadow Work, Inner Child Work, Self Love Work, Law of Attraction, Moonology, Journaling/Intention Setting, Dream Work, and Oracle Card Readings.
I offer these services in person, virtually or over the phone. I service individuals, pets, groups, companies, events, festivals, no group is too small or big. I also host workshops throughout Los Angeles, which creates a powerful community setting.
My door is open to all, but I do have personal experience in emotional trauma, as well as working with creatives. As someone who is an artist herself (I'm a vocalist and a poet), and having worked on the business side of Entertainment, I have a deep understanding for those who also call themselves artists or creatives. This does not necessarily mean you work in Entertainment or the Arts. Many of us are artists within other fields of study or work. You think differently, outside the box. You take chances. You are also an artist. If you don't think you are one, perhaps the work is to unlock the inner creativity inside.
I believe we are all worth loving and healing, and these practices can help us all feel not just better, but wonderful about ourselves.
Let's touch on your thoughts about our city – what do you like the most and least?
Let's start with dislike because I always like to end on a positive note. 🙂 What I like least is simply how far it is from my friends and family on the East Coast, as well as my spiritual home in Europe. I will next learn how to disapparate to alleviate this situation! (Any Harry Potter fans out there?)
I love this city because it is a land of misfits, transplants, dreamers and believers. You come here to do the weird, to be artistic, to play, and that is what I will always love about my city. The diversity you find here is unlike anywhere else, which is so clearly proven by the different cultures within each neighborhood. I don't mind driving because we get to experience such a unique form of abundance. There's no place like here. And no matter where I may end up next, LA will always be my home. The place where I learned to love myself.
Pricing:
First time client deal: Book a 60 min session for $109 (Reg. $149)
Contact Info:
Image Credit:
The picture where I'm teaching yoga at Daybreaker LA is credited to Tomo Saito (@tomosaito on IG). My hair is in pigtail buns and I'm wearing glitter. 🙂 The other photos are either taken by me or friends.
Suggest a story: VoyageLA is built on recommendations from the community; it's how we uncover hidden gems, so if you or someone you know deserves recognition please let us know here.