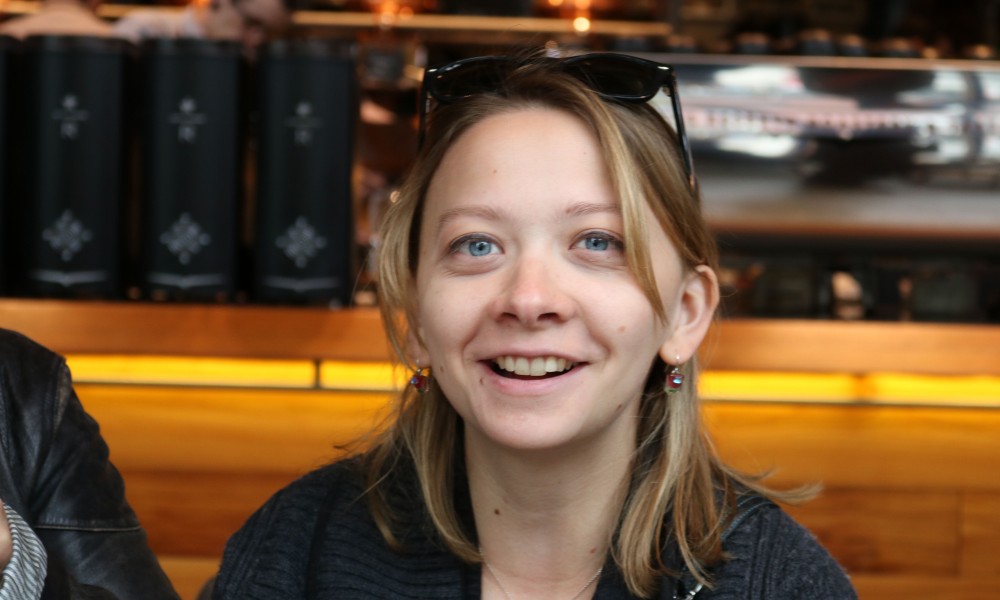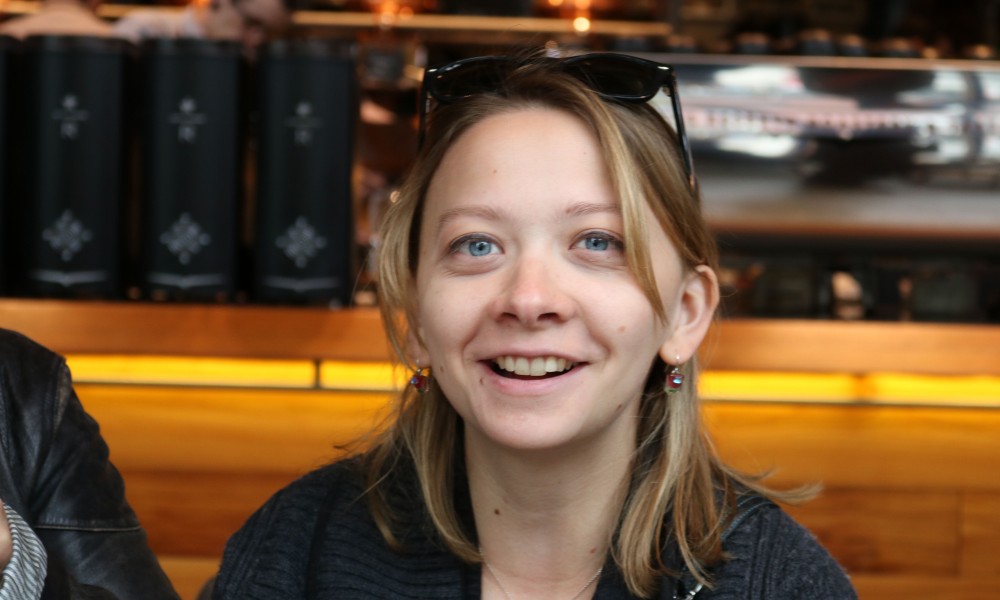 Today we'd like to introduce you to Chelsea Parrish.
Chelsea, please share your story with us. How did you get to where you are today?
When I was in grade school, my teachers all wrote the same thing on my evaluation: visual learner. It was clear that a diagram of a molecule or a picture of an ancient map helped me to understand the big idea or concept, better than any textbook had done. Since then, I have embraced my ability to comprehend and communicate visually, developing skills and interests in photography, music, graphic art, editing, live production, creative entertainment, and animation.
I received my undergraduate degree in stage and production management from Emerson College. After graduating I moved to New York where I began my career in entertainment as a manager, learning how to collaborate with large creative teams and work towards a common artistic goal. Although my experience in live production began my career, I have always had an even stronger desire to be a designer and a filmmaker. Soon, the combination of my creative skills, my production experience, and my interest in visual learning led me to my passion for motion design.
I have learned that motion design is not only a fascinating medium of entertainment but has a remarkable impact on audience's ability to understand and retain information in a visual way. Whether it be the opening credit sequence of Catch Me If You Can or the "Intention" video created by Apple to convey their mission, the combination of simple graphics and animation tells stories in a unique way that I am passionate to learn more about.
I have been part of the design communities of Boston, New York, and Los Angeles and over the past three years, my professional experience in motion design and animation has included infographics, explainers, branding, kinetic text, and music visualization. I am primarily interested short-form filmmaking such as trailers, animated music videos, credit sequences, eCards, commercials, promos, PSAs, learning videos, and animated logos. My personal creative work includes music visualization and short stories, implementing a bit of quirkiness and humor. The beginning of the process I go through includes researching similar styles to gain inspiration, drawing storyboards, and oftentimes starting with the voiceover or music. After that, the priority goes to working hard to execute the animation with precision and creativity while collaborating with the client to get them the final product they need. I aspire to use motion design to educate and communicate ideas in visual, entertaining ways.
Has it been a smooth road?
Becoming a motion designer has been a challenging road. Learning the animation software takes a lot of hard work, dedication, and patience. There are so many programs to learn and techniques to master. Unfortunately, there are not many education programs or degrees in motion design, so much of my learning has been self-teaching. In addition to using fantastic online learning programs like Lynda, Video Copilot, and School of Motion, I have been building my own education by taking professional development classes at various design schools in everything from storyboarding to AfterEffects to marketing to general filmmaking. I also became part of the motion design community. It is a small, amazingly talented group of people who love what they do and are always willing to learn more and reach out to help new designers.
In addition to learning the software and mastering technique and style, it has also been a challenge to learn how to collaborate with clients as a designer. At the beginning of my career in creative entertainment, I worked as a manager, so working with large production teams was nothing new to me. However, it has been different working as a designer and I have found that it requires even more collaboration and of course, much more creativity.
Above all, my passion for motion design has helped me get to where I am. If you truly love what you do, there is no challenge or obstacle that you cannot overcome!
When you look back, what are you most proud of?
Somebody watched an explainer video that I animated and said, "oh, that makes sense."
Tell us more about the struggles you've faced along the way.
I think what I have struggled with the most during the beginning of my career as a motion designer is discipline. Creating animation is a difficult task and it takes endless patience and focus to build even a minute of video. Although I have worked in both New York and Los Angeles, most of the projects I have done so far have been remote and learning to stay on track while you work from home also takes discipline. You need to train yourself to be productive everyday so you get the work done on time.
Learning how to animate also takes discipline in itself. There have been many times when I had to fight with the software to get it to do what I wanted it to do. I read the manual, asked others for help, started a project over, watched a tutorial, and I still couldn't solve the problem. You can take as many classes as you want, but at the end of the day you have to put the hours in to train yourself so you can use that software with your eyes closed. Breathe, I tell myself. Try again.
What has gotten me through these struggles is my love for motion design. This is the first creative endeavor I have come upon in my life that I am truly passionate about. I am driven to do things with visual learning, animated music, eCards, and movie trailers. And this goes for any type of creative work that you do. Your passion will drive you through any challenge.
What's your outlook for the industry in our city?
I love LA! You go into a bookstore and there are two guys standing in the corner talking about a screenplay. You wait in line for coffee and the girl in front of you is on the phone talking about her next audition. Or you walk by an outdoor restaurant and there's a huge group of people chatting up a new designer. Everybody is in the industry and everybody is excited about their creative work. I also enjoy LA because there are so many great towns and suburbs in the area, rather than one big city, so it's easy to find a place to live that you enjoy.
I have experienced Los Angeles and New York City and the difference is that New Yorkers just move faster. Being a freelancer there is about hustling and getting the next job as soon as you got the last one. It's about figuring out who you are and how to "make it". But working in LA is about the work. It's about finding places to work where you are a good fit and then doing the projects you are passionate about.
Not to mention that the sun, the mountains, and the pizza in LA is to die for!
Contact Info:
Image Credit:
Chelsea Parrish & Designers from InfoGraphic World