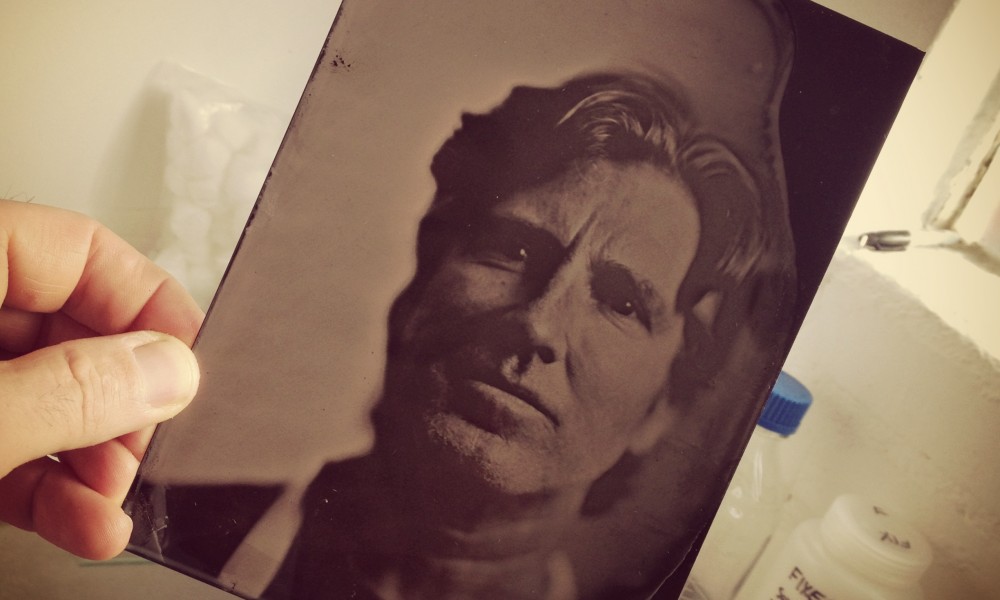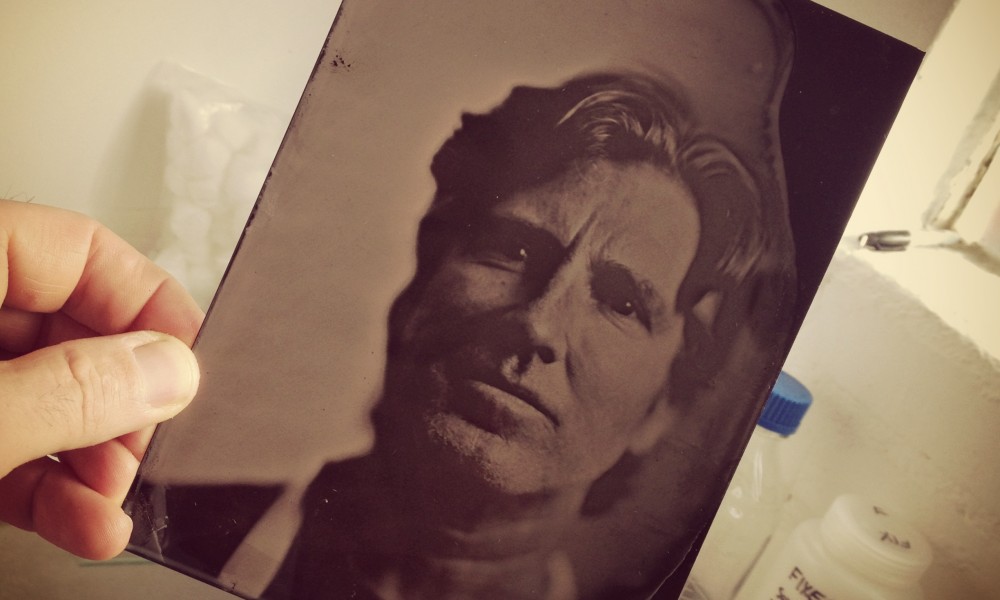 Today we'd like to introduce you to David Collyer.
David, please share your story with us. How did you get to where you are today?
Six years ago I was doing a gallery show in Santa Monica. It was a collection of my work from 20 years of surf photography. One series of the exhibit was printed on metal sheets and I had added some rough spots and infused some artifacts as if the metal was old weathered and rusted. It looked good, but felt false. I googled other methods of 'printing' on metal and stumbled upon Robb Kendricks 'Cowboys' in National Geographic. I was enamored with the look and feel of his work using the wet plate collodion method and started to investigate. I took a workshop, got some chemistry and became obsessed. At the same time I had my son and no longer wanted to spend weeks on assignment in Indonesia away from him. My 20 year surf photography career was tapering down just as my wet plate studio began. It was a perfect transition. Now I teach workshops and love making portraits on location and in studio using the handmade process.
Has it been a smooth road?
I make everything by hand- chemistry, substrate, even cameras. It's time consuming and subject to many variables. A good result in the beginning is rare and rewarding. I made thousands of bad tintypes to learn my craft.
Every story has ups and downs. What were some of the downs others might not be aware of?
I struggle with perfectionism in my work and my life. I think we all do to some extent. Is it ironic that I have so addictively pursued this antiquated technique rife with imperfections? Maybe it is exactly right for me. There has been a lot of change in myself and the acceptance of my art form. I am glad to have reached the stage of embracing the artifacts that are inherent on the photographic plates. My clients love the look of the process, I mean that's why they are coming to my studio. There was a period of time where I was struggling with this and a client came in and we had this really neat conversation about the Japanese philosophy of wabi-sabi and how imperfection is the perfection, or perhaps, exactly isn't. I think my clients and friends showed me the beauty I was missing. I used to think, "This plate is shit, look at the silver stains or look how the developer pooled right there.." Now I often thank the chemistry and the heat and all the other variables for helping me create the work just as it is supposed to be.
Is there something we can do as a city to improve the outlook for professionals like you?
I was so intimidated by Los Angeles before I moved here. I didn't understand it. I thought of it as a big monster city when it's really just a bunch of cool little towns. I really like that I am a part of my collection of towns. My studio is in Glassel Park. My collection of towns is Los Feliz, Echo Park, Silver lake, Glendale, Atwater Village. I live near my studio and I like my environment. The art community here and in downtown is thriving, which is great because I love being around so many artists, going to openings, being inspired. The only downside is that rents seem to be getting higher and having a place to make art can be difficult to find. It seems like you have two choices- get cheap rent in a bad area or a place that needs some work or finding a good studio that is expensive.
Contact Info:
Website: Tinmachina.com
Phone: 2134936776
Email: info@tinmachina.com
Instagram: @tinmachina
Facebook: /tinmachina