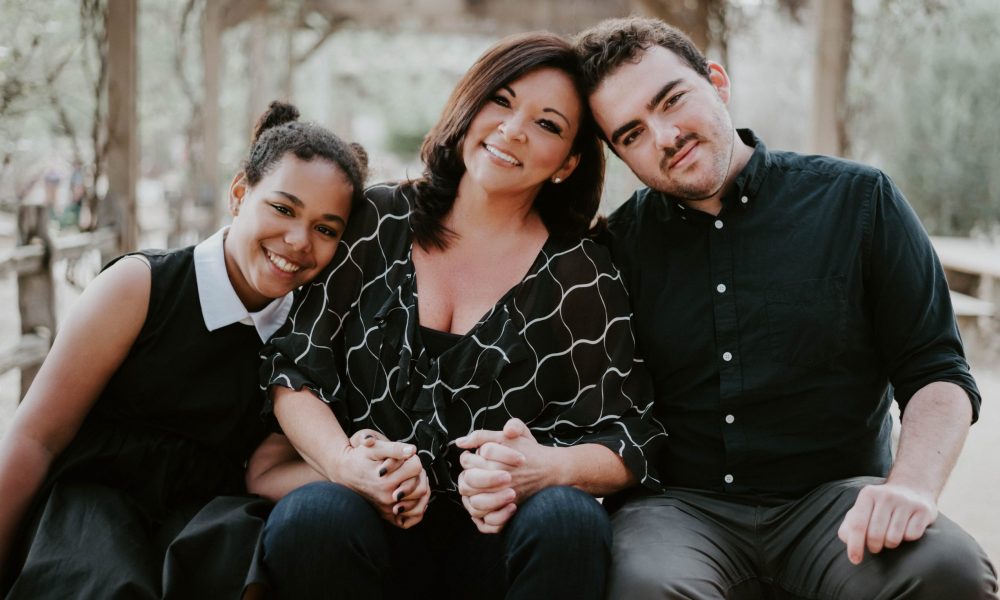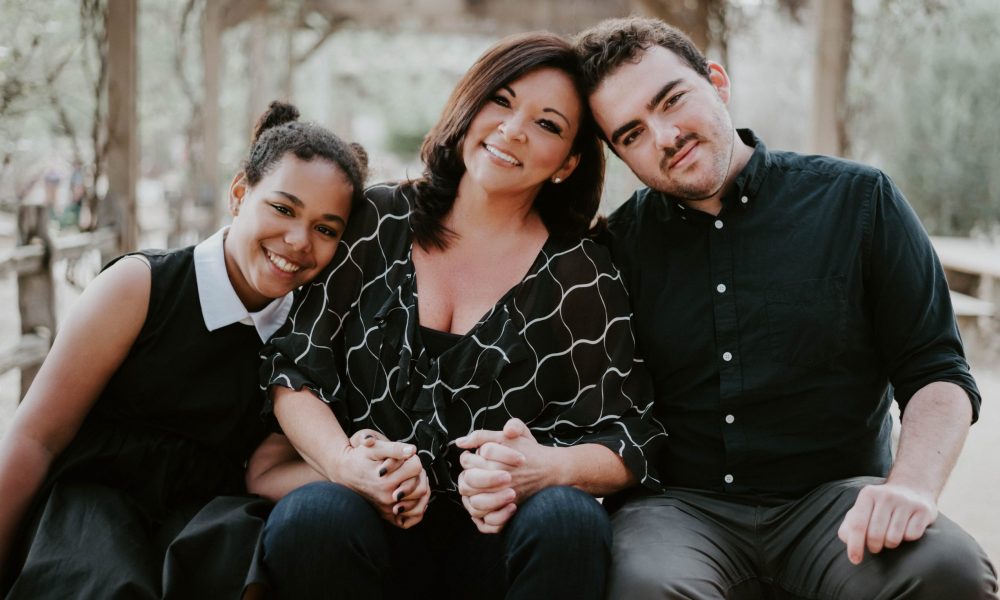 Today we'd like to introduce you to Gina Ludwig.
Gina, can you briefly walk us through your story – how you started and how you got to where you are today.
I have always had a love for beauty and fashion and in my early twenties after floundering in school and various jobs, I finally decided to go to beauty school. I absolutely loved it but soon realized after beginning to work in a salon that my real passion was for styling hair, I wasn't a fan of cutting, coloring, etc. It was also around this time that my son Tyler was born. I had a tough time getting pregnant and Tyler was a high-risk pregnancy and born 10 weeks premature so when he was born, the last thing I wanted to do was put him in daycare but I needed to work, we couldn't afford for me to stay home. That's when I had the idea to start Hair Comes the Bride. I figured, I loved styling hair and I needed to find something that I could do only on the weekends when my husband could watch our son but also make a decent amount of money. So, I quit the salon and made some cheap brochures and went knocking on doors. You have to remember that this was almost 22 years ago, not only was no one using the internet, I didn't even own a computer! I literally got out the phone book and looked under any wedding service I could find (hotels, florists, planners, etc.) and either sent them a brochure, called them or went to see them in person to introduce myself. It didn't take long before I was booked every weekend and after my first summer doing weddings needed to start hiring stylists to help me.
I continued to grow the business and my crew and within the first few years, started carrying hair accessories to offer to our brides. This went well and a few years later is when the internet really started taking off, so we launched our website and added the accessories as a compliment to our beauty services. As the business grew and flourished, I realized that not only do I have a love for beauty but I have a passion for business! I had some friends in the industry who saw my success and started asking me for my business advice. I don't have any kind of business degree but I devour every business book I can find and I knew what had worked for me so I started helping out my colleagues. I soon realized that I really love helping people with business and branched out to offer my services to other bridal beauty professionals (since that was what I knew the best). It was during this time that the bridal accessories started really taking off online, so I was juggling a lot of balls in the air… running the bridal beauty business (which had grown to service 6 cities across the US) tend to the growing accessory business, continue to coach other stylists AND also be a plugged-in, attentive mom to my now two kids! It was a lot to handle and I also noticed that my coaching other stylists started to become a conflict as I began helping businesses that serviced some of the same areas that we did, so… I made a bold move and decided to discontinue offering the beauty services, the foundation in which the business had been built, and to focus instead on the accessories and business coaching (and of course being a mom). It was at this time that I also launched our affiliate program designed specifically for the bridal stylist.
Our accessory line has gone through a change in the last few years as I have gone from carrying mostly other peoples designs to designing most of the pieces myself. I can't believe that it took me so long to do this, I am absolutely passionate about designing, I get so much satisfaction from it and it is icing on the cake that people have responded so well to my designs. We just recently began offering our designs wholesale to stylists and bridal boutiques and I am excited about that new direction and the opportunities it will bring. I have my sites set on the future and look forward to building the accessory business as we begin to offer our designs in bridal shops across the country, I am also excited to continue to help others find the passion and balance in their business through my coaching services. While I have continued to consistently coach bridal stylists over the years, I haven't had the time to focus on building my coaching practice and all of my clients have come to me organically through my website or word of mouth. My goal within the next two years is to continue to grow the accessory line as well as branching out with my business coaching to begin marketing and offering my services to other professionals outside of the bridal beauty industry. It has not been a success only journey by any means but I truly believe that everything happens for a reason and I look at everything as a learning experience and as an opportunity to grow. I am so incredibly fortunate that I have been able to come to a point in my life where I can trust my intuition and allow the business to grow into the direction it is meant to go and that will best allow me to have the most fulfilling and balanced life possible.
Great, so let's dig a little deeper into the story – has it been an easy path overall and if not, what were the challenges you've had to overcome?
My life has been anything but smooth sailing! My mother and father divorced when I was about 10 years old and my brother went to live with my father and I went to live with my mother. My father was an alcoholic and drug addict and unfortunately my brother, once solely in his care, quickly followed suit. My mother was cold and emotionally and physically abusive but she was not an addict, so, I guess at the time, it was the lesser of two evils and could have possibly saved me from a life of addiction. But, life was anything but easy living with an abusive mother, nothing I ever did was good enough for her which in a way probably helped to drive me to succeed later in life. My father was in and out of my life, sometimes disappearing for months or even a year at a time with no contact. My mother very quickly, met, married and divorced my first stepdad and at 17 she met and married my second stepdad. This was a tough time for me as I was struggling to deal with my past abuse and neglect as well as the struggles of just being a teen. I was a good kid but I always had a very strong personality, too strong it turns out for my mom and stepdad to handle so they kicked me out of the house. With nowhere to go and no one to turn to, I was forced to drop out of high school and I bounced from friend to friend's house and was even homeless for a short time (I did eventually get my GED). This type of experience, the fear of having no where to go, nothing to eat and not knowing how you are going to survive can have a permanent effect on you. I know for me, in the beginning, the effects were mostly negative… I had some major trust issues and dealt with debilitating anxiety for a long time but as time passed and I began to work on myself and my childhood, I used this experience as a catalyst. I never wanted to feel that way ever again and I was determined to create the stability and security that was so missing at that time in my life. I have also used it as a reference point throughout my life, "If I can get through that, I can get through anything." But, unfortunately, that was just the beginning of my rough road… right after my son, Tyler was born, my father's personal demons got the best of him and he tragically took his own life.
Sadly, six years ago, my brother once again following in my father's footsteps, also committed suicide. While my life has not always been easy, I have had some amazing bright spots including, of course, my business which I have gotten so much joy and satisfaction from and winning a lifelong battle with weight a few years ago, losing and keeping off over 130lbs but, the brightest, shiniest moments in my life have come from meeting and marrying my husband Todd and the life we built together with our two amazing kiddos… my philosophical, kind-hearted 21 year old son Tyler who we fought so hard to have and who is my rock and my tenacious, rock star, 13 year old transgender daughter who we adopted at birth and who is my inspiration! Sadly, as much as my husband and I tried to make things work, the marriage was not meant to be and we were separated at the beginning of 2015. The separation was tough but we were so incredibly lucky that we continued to be best friends and work together beautifully as a family unit, spending holidays, birthdays, dinners together and even still going on family vacations together! Tragically, mine and my kid's world was turned upside down last year when Todd suddenly and unexpectedly died of a heart attack, leaving me a single mom with no life insurance and no extended family to turn to for help.
Needless to say, this has been the toughest year of my life but if my past has taught me anything it is that I am a survivor. No, I take that back… it is not enough for me to survive, I will thrive, I will succeed! I am now more than ever determined to create a life that makes me proud and is an inspiration for my kids. I want them to know that we are all responsible for our own happiness and nothing that ever happens to them in their life should determine their happiness or define who they are! For my 50th birthday in December, I got the saying "it is what it is" tattooed on my arm. To me, that is where it all begins is with acceptance! I hate that my family was so dysfunctional, I hate that I don't have any family to turn to, I hate that my kids have to grow up without a dad, it friggen sucks and it's not fair but, it is what it is and while I think it is important to grieve and I do allow myself time to be sad and to have the occasional pity-party, I don't want to spend my time or my life focused on the past! It is what it is, so now what? What can I do today to be happy and create a beautiful life?
Please tell us about Hair Comes the Bride.
Hair Comes the Bride offers hand-made, personalized bridal hair accessories. I believe that our style appeals to the everyday bride who wants to look elegant as well as timeless. Our designs are all hand-made with love in our studios in Orange County. I know that sounds super cheesy and cliche to say that they are made with love but it really is true! I love that fact that someone is going to where something that I designed and that we made on her wedding day. This is a day when a woman wants to feel her most beautiful and it is a day that she will always remember and I feel as though it is an honor to be a part of that day! I am proud of the care and detail that goes into our pieces and the fact that we can offer a beautiful hand-made piece at a price that does not require taking out a second mortgage on your house. Lol! We don't sell "discount" accessories but our pieces are very reasonably priced for the quality and care that goes into them. I can't believe when I companies charging $400-$1500+ for a hairpiece that doesn't contain any precious stones! No disrespect, it's a free market and I know that there are some brides out there who want to be able to say they spent $1000 on a hair comb but that's not our bride. Our bride knows quality and wants something beautiful and well-made that will compliment her wedding style so she is willing to pay a little more but is also a savvy shopper!
Another thing that sets us apart as a company is that we are large enough to offer consistent service and quality but small enough to always be available to our customers including our brides, affiliates, and bridal boutiques whenever they need guidance or advice. Another service that we offer that to brides that is truly unique is our "Try Then Buy" program in which a bride can choose any three pieces from our site to borrow and try at home or at her hair trial with no obligation to buy. The program has been a huge success with stylists and brides.
We have been incredibly fortunate that we have gained a lot of press as a company (I'm sure it helps to live in SoCal). We have been featured in just about every bridal magazine including Martha Steward, Inside Weddings and Brides as well as some lifestyle and beauty magazines including InStyle, Us, and People. We have also been featured on several tv shows including "My Fair Wedding" and "CELEBrations" with David Tutera, Real Housewives of Orange County and Say Yes to the Dress.
Do you look back particularly fondly on any memories from childhood?
My favorite childhood memory by far are the summers I spent with my grandparents in Pennsylvania. From the age of 5 until 12, my parents would put me and my brother on a plane every summer and send us off. I would spend the summers playing with my cousins and helping my grandmother in the kitchen, it was heaven. At the end of the summer, my grandparents would drive us back home across the country. We, of course, didn't have electronics back then but my grandparents would load up the back of their Cadillac with comic books, coloring books and crayons and that was good enough for us! I truly credit these summers and the unconditional love of my grandmother for showing me the type of loving, nurturing parent I wanted to be and have become for my kids.
Contact Info:

Image Credit:
Tara Deaton Photography
Getting in touch: VoyageLA is built on recommendations from the community; it's how we uncover hidden gems, so if you know someone who deserves recognition please let us know here.