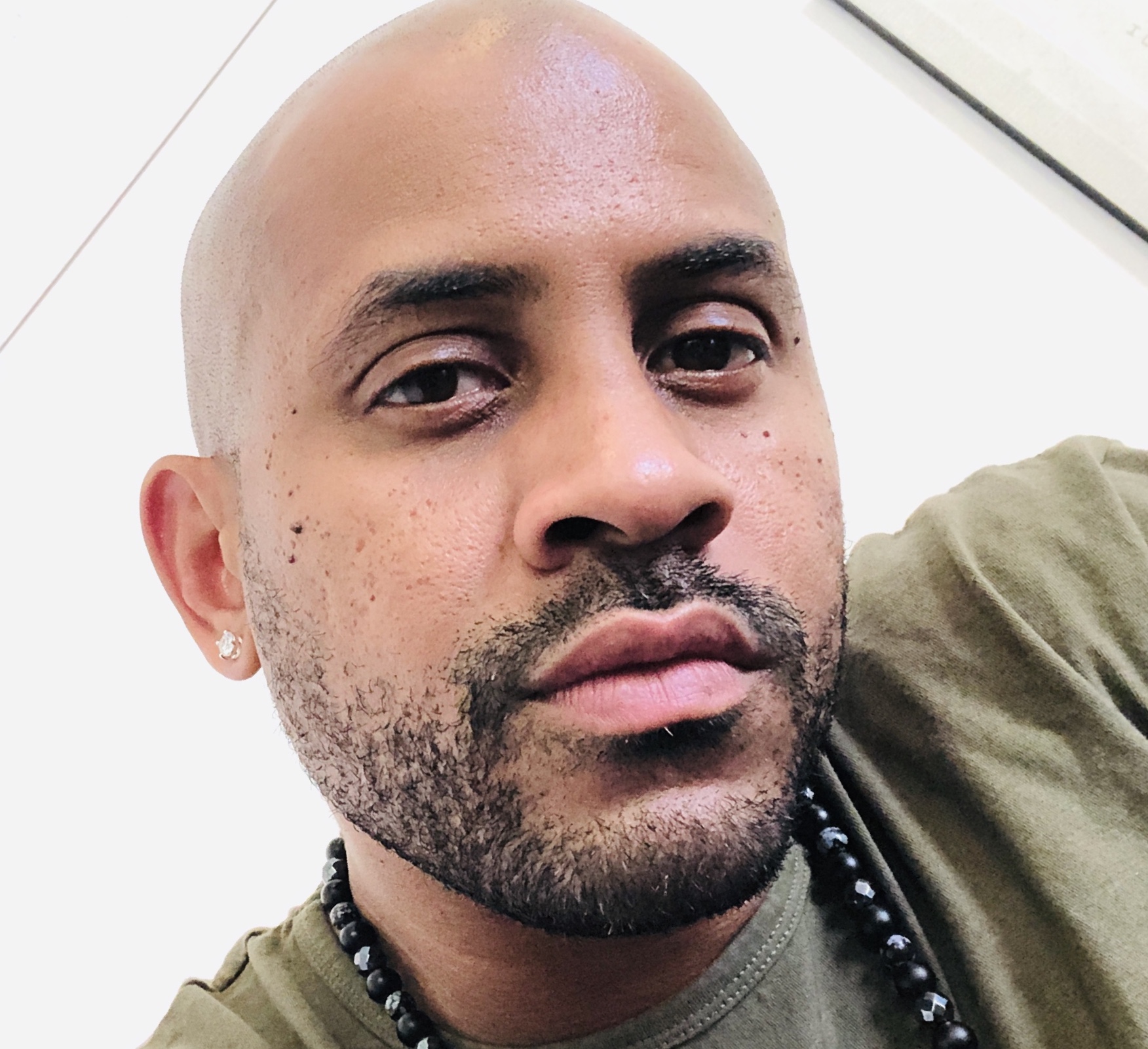 Today we'd like to introduce you to Gerome Robinson.
Gerome, let's start with your story. We'd love to hear how you got started and how the journey has been so far.
Cutting hair has always been a hobby of mine. When I was in the 8th grade, I let a buddy of mine cut my hair in his garage and it came out terrible. That day I went home, asked my mom to buy me some clippers, and when I was 13 years old, I started cutting my own hair. Now, this is before the YouTube and all the videos out right now, so there was a lot of trial and era happening if you know what I mean. So before I continue, I have to thank my family and friends who let me practice and learn on their heads. So I continued to develop my skills cutting hair everywhere life took me. I got the opportunity to go to school at Fordham University in NY, where I was the team barber. Got a chance to play a couple of years arena football where I was the team barber there as well. After my brief football career, I came back home to CA and began cutting hair. I lived in Carson at the time but most of my clients were in LA, Inglewood area. So I had the idea of doing mobile cuts back then and my first business was called "House Call Hair Cutz" and I was a traveling barber back in 05-06.
From there, the money I saved up from playing football and cutting hair, I bought me a place in Vegas. Summer of 2007, my tenants had moved out so I decided to go to Vegas and enjoy the fruits of my labor out there for the summer. Had a great time exploring the days and nights Las Vegas has to offer. Meet some great people. One person in particular was the owner of this Barbershop who every called Q. Now during my exploration of Las Vegas nightlife, my days started to get boring and I started to get that itch to cut hair again. So I literally went on Craigslist searching for a barbershop who was hiring. I found Q's shop, spoke to him on the phone, went there and did a haircut for him and he hired me on the spot. So I'm building my clientele and I'm starting to make money. Cutting hair as always been a hobby of mine, but know I'm thinking to myself I could actually do this for the long haul. However, After about a year and a half of working there, Q decides it's time for him to expand. So he says he's about to sell the shop and move to San Francisco. So after thinking what I was going to do if he sold the place. I just cashed him out and bought it from him, and in 2008 I was the owner of 1620 Haircut Club in Las Vegas. So I took on the role of owner not knowing anything about running a shop, but I learned and had a lot of on the job training if you will. I became a pillar of the community holding an annual toy drive for the boys and girls club of Las Vegas. We got robbed once, my neighbor collapsed and died in his office, someone was always getting into it in the parking lot with the owner of the smoke shop that was downstairs.
It was a lot going on there at 1620 and I learned a lot about being an owner and running a business. But I didn't know how to be and employee and how to treat my employees and encourage them to be better. So once I got married in 2013, I sold the barbershop and moved to Long Beach with my wife and began working at a high-end men's salon called 18/8. This was one of the best and worse experiences as a barber ever. I went from making $400-$500 dollars a day to making $400-$500 every two weeks. I was ready to quit that day. However, my wife had to remind me that I was there for a reason and my goal was to learn the game from the inside out on how to run a barbershop has a profitable business and not just a place for people to come and hang out. So I worked my way up to a management position, becoming the manager of the salon I was at in just six months. I became a member of their STEEL team, which went around the country training other barbers and stylists that worked for 18/8 has well. This was a franchise so it taught me a lot about having an operating system. It taught me how to treat my employees and how to manage them to get the best out of them and help them get better. So I continued on that path for about four years. I would help new franchisees with the opening of their new salon and train their staff on the operating system that was happening inside the salon.
From there, I went to be a product rep for Esquire Grooming, and that open my eyes to another side of the male grooming industry. In 2017, I took another leap of and decided to learn about having a product line. So I became a product rep for an up and coming men's grooming line Esquire Grooming. So I would go around training barbers and salon owners on how to use the products and tips and tricks on how to sell the products to their clients as they are in the chair. All while working at a barbershop in Irvine, CA to keep money flowing in. And that brings us to where we are now. After owning my shop in Vegas, working for 18/8 Fine Men's Salon and Esquire Grooming. I decided the best thing for me right now is to own my own shop. I researched places, even put in a bid to buy a place, but was out bided by another buyer. However, I found a home at Platino Salon and Suites in Newport Beach and I have a one man barber studio there now and have been there since January of 2020 and I just launched my men's Grooming line, SiR Grooming, now I am on this journey of making SiR Grooming the number one multi-cultural men's- Grooming line out on the market.
Overall, has it been relatively smooth? If not, what were some of the struggles along the way?
Relatively, yes it has been smooth, but there were also challenges. At 18/8, I had to take instructions from other people. And not just other people. I had to take instructions from mostly white women, and though there nothing wrong with women of any color being in power. It was just something I, a black man from Compton, had to adjust too. And honestly, it was just adjusting to having someone having authority over my period. I truly believe I was born to be an owner of a business and create opportunities for people. Another struggle was starting over three times since I left my shop in Vegas. I had to start over and build my clientele at 18/8, once a left there I went to a shop in Irvine and had to build my clientele there, and now I'm in my own studio and though I have clientele that followed me, I still have to build a new business and juggle building the product line at the same time. It's fun and rewarding, but a lot of work.
Please tell us about SiR Grooming Lounge.
SiR Grooming Lounge is an intimate studio in Newport Beach that caters to guys that are looking for a good haircut in place that you can consider as a "vibe". I specialize in giving exceptional customer service all while giving you a great haircut and great experience.
I'm most proud of my new product line right now that I just launched. It's free from any harsh chemical. Paraben-free, Sulfate-Free, I'd like to think of myself as a whisky connoisseur so the shampoo/body wash smells like a sweet bourbon.
I think what sets my product line apart from the rest is what I'm trying to accomplish. I have a wide range of clientele from black, white. Asian, Latino, and guys from the Middle East. I have all these different textures of hair I deal with on a daily basis so I'm making products that are for every different texture of hair that I come across and that I know works on a particular hair type and texture.
Is our city a good place to do what you do?
LA is one of the most diverse cities in the world, and even tho we come in contact with people from different cultures and have all of these experiences with different people from different places. Some people still don't choose to appreciate that experience and not only that. They choose to actually show how much they hate it and want to display how superior they think they are just because they are different.
Contact Info:
Suggest a story: VoyageLA is built on recommendations from the community; it's how we uncover hidden gems, so if you or someone you know deserves recognition please let us know here.