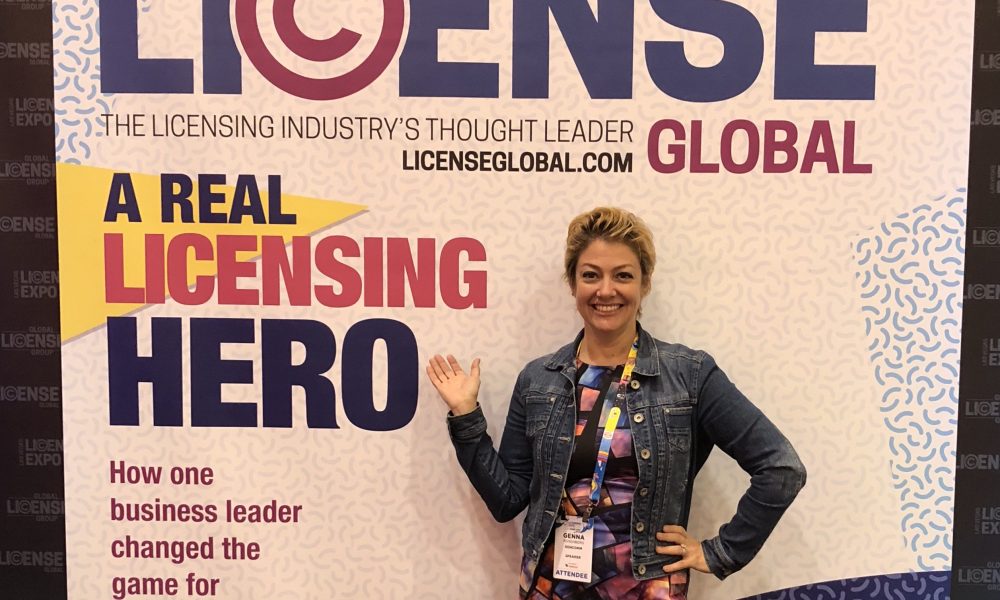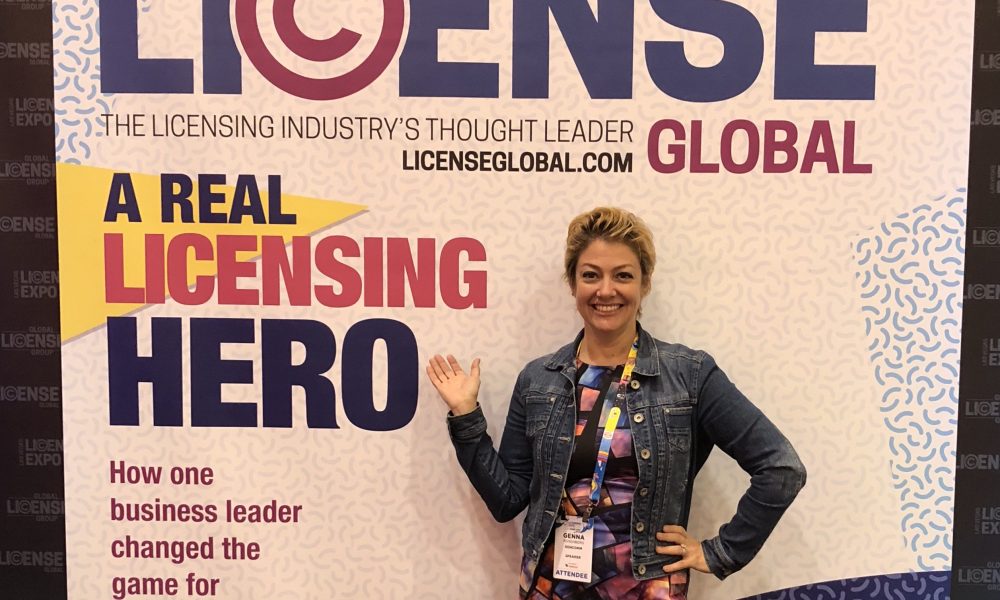 Today we'd like to introduce you to Genna Rosenberg.
Genna, let's start with your story. We'd love to hear how you got started and how the journey has been so far.
I grew up in NY and NJ, and my 10th grade English teacher at Mahwah High School told me, "Genna, you should be in Public Relations." I had just written a fictional story about a slave girl for an assignment, meticulously baking each inside page and a sturdier cover, carefully burning the edges and handwriting each heart-wrenching entry to look like her old worn journal. I have thought about it many times…
Really, it had nothing to do with PR, but this early mentor of mine connected the dots that I was a storyteller, and encouraged me to harness the strength in my creative communication skills to tell powerful stories, Her intuitive advice absolutely set me on my path. Because of that early form of mentorship from Mrs. Benjamin, I applied to the College of Journalism at the University of Maryland, College Park – one of only ten accredited public relations programs in the country at the time.
While at UMD I also discovered Women Studies, and frankly felt passionate about school and learning for the first time – I always preferred to volunteer, socialize, and work! From babysitting to being a bank teller and waitressing as early as I was allowed to – I loved to work. But, I was invigorated learning about activism and how to channel my passions to help others. I interned at The National Organization for Women while in the DC area in their press office, and after graduation, I came West.
I was excited to be an aunt for the first time and was lucky enough to quickly find a role with my second mentor, Kathi Sharpe-Ross at her boutique Beverly Hills agency, Sharpe PR & Marketing, which also had a profound impact on where I am today. It was just the two of us at first, and an intern who knew just a bit less than I did, and on Day one she told me she was five months pregnant. I got my first email address there, and remember hardly knowing how to use a computer having mostly used a word processor in college!
But we had powerhouse clients like The City of Beverly Hills, Polygram Films, Freeman Cosmetics and we were the west coast agency for Coca-Cola. Importantly, a licensing agent Sid Kaufman hired us to do PR for his deals. The rest is history. We started promoting the massive global preschool kids shows, Bananas in Pajamas and The Wiggles and then got one toyco as a client, then the next and the next… Together we grew the business, and our roster included both giants like TOMY America, and then up-and-comers, like Imperial Toy and the fast-growing juggernaut JAKKS Pacific.
I started going to the Licensing Show and New York Toy Fairs beginning in the very first years of my career. We also did wonderful philanthropic work which was close to my heart, with The Leukemia Society of America, GenArt Los Angeles, The NOMAD Arts Collaborative in North Hollywood and I Have a Dream Foundation Los Angeles, and developed personal and business relationships I have today 23 years later.
I stayed for four years, and after completing PR for Coke at Super Bowl XXXII in 1998, I moved onto my next adventure. I didn't exactly plan to do my own thing but ended up getting a few clients and boom, GennaRation Public Relations & Marketing was born. Manley Toy Quest's Tekno The Robot Dog was the big hit there, and I'm proud to say they've told me recently it is still the biggest PR hit in their Company's history.
Shortly after though I was given the opportunity of a lifetime for a young publicist in my early 20's. So I gave my clients three months notice and went in-house to start the first communications and investor relations department for my then former client JAKKS Pacific. To do what I do for a fast-growing publicly traded company was a dream. We acquired 17 companies during my tenure, and I rose to Senior Vice President of Communications, Investor Relations & Philanthropy.
Among my proudest achievements was having created their employee and corporate giving program, JAKKS Cares, under which I directed over $60 million in toy donations over the 12 years I was there, and solidified my long-standing relationships with Camp Ronald McDonald for Good Times, Operation Smile, The Toy Industry Foundation, Women in Toys and Los Angeles Community Leaders.
We also build a billion-dollar business around their TV Games, promoted only through PR and with no advertising budget. It was exciting times… But I left because I didn't want to just tell stories at the end. I knew I had more to contribute…
Overall, has it been relatively smooth? If not, what were some of the struggles along the way?
It's almost impossible to believe how bumpy the ride has been. I mean… it's the toy industry, right? It's supposed to be fun and games? I have met many wonderful, smart, honest, and honorable people in the industry, but also a number of dishonest people who don't stand behind what they say they will do. Unfortunately, contracts can leave a lot of room for interpretation, and sometimes don't protect you as much as you'd think. With each challenge and hard lesson, we get smarter, too.
GennComm ImaGENNation – what should we know? What do you guys do best? What sets you apart from the competition?
I started our main business GennComm in July 2012. It is a global PR, Social Media & Marketing agency, storytelling for our clients in the toy, entertainment, and consumer products industries. My husband Daniel is my business partner and my rock, and we have an incredible team that I am so honored to work with who make magic happen every day for our incredible clients.
Our first clients were the fast-growing toyco Wicked Cool Toys, and Jib Jab, who started viral videos before YouTube was even around, and hired GennComm to promote their new preschool property, The Storybots. We get our clients in the news, grow their notoriety among media, consumers, families, and fandoms, always keeping an eye on megatrends.
We have represented many leading studios and IP owners, from American Greetings and SONY, to Jim Henson Company, Outfit 7 and SYBO Games, who makes the juggernaut Subway Surfers mobile game, and toy toymakers and other innovators, like PlayMonster, Alpha Group and Zuru Toys. We pinch ourselves that we are trusted advisors & storytellers for products based on the world's most beloved IP like Cabbage Patch Kids, Pokémon, SpongeBob SquarePants, Star Wars, and many others.
We have another division called ImaGENNation, a Think Tank that develops & executes unique growth strategies for both GennComm-owned & third-party IP, including connecting ideas with giants across licensing, retail & business development & more.
We've built a whole incredible team on the ImaGENNation side too, and are having some tremendous momentum. In 2017, we licensed multiple IPs that hit retail in 2018, including ImaGENNation's first in-house innovation developed by the Director of ImaGENNation, Jeremy Medwed, and licensed to Beverly Hills Teddy Bear Company, which powers Squeezamals, selected by Learning Express as 2018 Toy of the Year in Plush; & Cozy Wings by Christine Mangnall-Schwarz, that launched in on direct response TV in Spring, and at Target in October 2018 from Jay at Play.
We recently licensed two more of Christine Mangnall-Schwarz' brilliant innovations Bolticons and Team Wings, and secured Goliath Games as the Master Toy Partner for the classic sports game, Speed Stacks, played by kids in more than 47,000 schools and in more than 50 countries worldwide!
We are pioneering new business models for our client Urban Air Adventure Parks, the fastest growing franchise of indoor amusement parks, and have a few other tricks up our sleeve. We are very excited to have so much momentum on the licensing side of our business and plan to exhibit at the International Licensing Expo this June in Las Vegas for the first time, after having attended the show for the past 20 years. And ImaGENNation is collaborating with Global Security Consulting on a new franchise business called Staying Alive – Active Shooter Crisis Training courses, to empower people in the workplace to be ready in the event of an active shooter crisis. Such a tough topic, but unfortunately with the number of shootings in America, we are honored to help product people in the workplace with this innovative program pioneered by my husband Daniel.
In Fall 2018, we launched GennComm Entertainment, which produces music & content largely focused on empowerment, diversity, inclusion & initiatives. We have several development deals in place and expect to see some exciting momentum in this area as well.
We devote our time and services on a pro-bono basis to the professional networking organization Women in Toys, Licensing & Entertainment (WIT), an empowerment group dedicated to women in those industries. I've served as a Board Member at WIT, and have also Co-Chaired the organization's Wonder Women Awards for the past nine years! We've grown the event to around 700 people, and it's such an honor to help create a wonderful evening celebrating movers and shakers in our industry.
I feel the empowerment work, and cultivating opportunities for social enterprise, really bring me full circle to where I found my passion in college. I was so proud to have been invited to the 2016 White House United State of Women Conference for my work in this area. We also support countless organizations, including The Ethan Lindberg
Foundation, Operation Smile, and various organizations working to help children and find cures for brain diseases, cancer, and congenital heart disease.
You could say I have a little charity addiction but am blessed to be in a position to direct GennComm's resources in this area, and proud to have accepted a challenge recently as a Hero for Healing for Camp Ronald McDonald for Good Times. With the support of my Village, we helped raise over $25,000 to help send kids with cancer to cost-free sleepaway camp.
What is "success" or "successful" for you?
Success for me is a mix of things that encompass excelling in my career, nurturing and prioritizing precious connections with dear friends and family, and dedicating my time and resources to have a positive impact on the world.
I hold a high value to the incredible connections I have cultivated over my over a 20-year career with wonderful people who I am honored to know and work with. I appreciate that my team chooses to bring their talents to GennComm, and I feel so lucky that I get to work every day with such brilliant people I call my friends.
I treasure our clients who put their precious brands in our hands. It's important to me that we deliver a wonderful place to work, and results that move the needle providing good ROI. While we aren't perfect, we work hard and rejoice in our client's successes as our own.
I am proud to be a wife, mother, daughter, sister, cousin, etc., to my wonderful family, and truly value their support. My kids are my everything. I work hard at being present with them, while also at being a good role model, demonstrating a strong work ethic, mentoring and giving our time and resources to help others in need.
Success has also been about dedicating time to the passion projects that I've wanted to personally take on. I left a cushy job at JAKKS to try new things and use my skills and connections to help people grow their businesses in myriad ways. I've invested a lot of my own resources to see this side of my business be successful and am committed to pioneering new ways that create win-win opportunities to make things happen.
I absolutely love what we're doing! I think we're successful because we're doing what we believe in. If we can direct our projects, our clients and our energy to help make the planet a better place, we're doing something right!
Contact Info:
Getting in touch: VoyageLA is built on recommendations from the community; it's how we uncover hidden gems, so if you know someone who deserves recognition please let us know here.