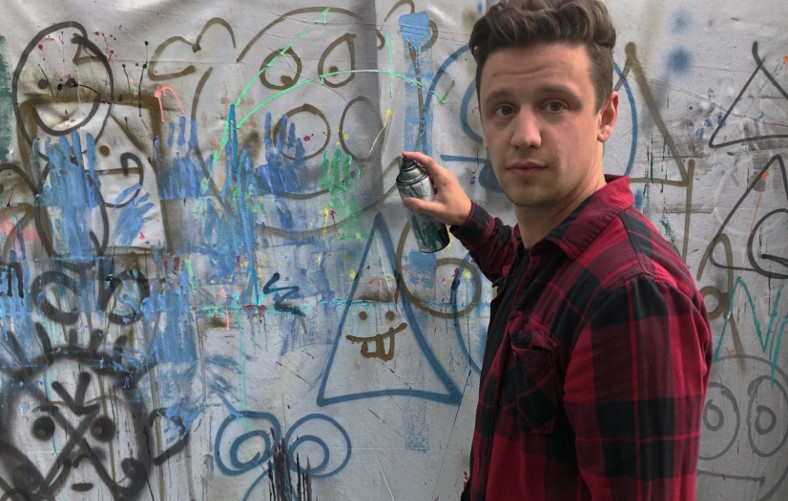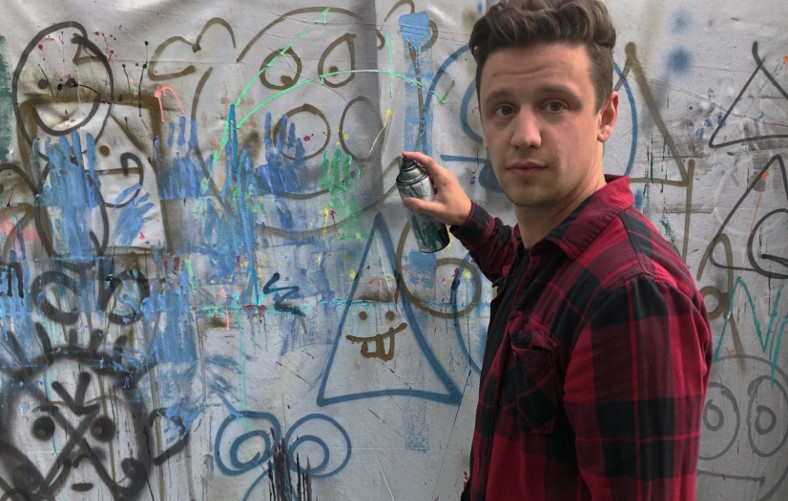 Today we'd like to introduce you to Gary Coutts.
Gary, please share your story with us. How did you get to where you are today?
When I discovered creating, I found myself. I had no idea what I was doing in high school when I enrolled myself in the digital arts class freshmen year, but that was the start. It turned out that I had some skill and interests in it and more importantly I enjoyed it.
This interest lead me to a more creative based life. 
After finding my new passion, I quit all the sports I played and focused on my art. I practiced all mediums, basically every day. Photography, graphic arts, painting, collage, etc.
Was I good at first? No.. but I learned that you have to fail to succeed and the more shitty photos you take, the more you are able to develop your eye. It takes a lot of work to get good at your craft.
With the help of my lovely teach Mrs. Hurley I got to develop a portfolio of work which landed me a spot as a Graphic Design major at Umass Dartmouth. Mrs. Hurley gave me the confidence and push to a creative career.
Without this nudge, I don't know where or if I would be. For this, I am eternally grateful. 
I attended the University of Massachusetts Dartmouth to major in Graphic Design and Letterform in 2009. It was an extremely difficult task to leave my comfort zone.
I had never been away from home.  Although it took a lot of adjusting, it really helped me evolve into a new and better version of myself.
Meeting new friends and learning about myself in the college also lead me to discover that I was more than a designer, I was an artist. I really got to experiment with mediums and develop my own style that is still relevant and evolving today.
In addition to learning about myself, I met professors who helped me on the way, two of them being Michelle Bowers and Yoon Soo Lee.
Michelle, really helped me think outside of the box when it came to materials and experimentation. 
She taught me that design was more than basic layouts and helped me discover more of who I was as an artist.
Yoon Soo Lee helped me realize that I had all of the answers inside of me. She would guide me to the end without saying much but knowing that I could figure it out on my own. A great life lesson.
 These people and the others not mentioned impacted my life and I am a better creative because of them, and will always be grateful. 
After graduation, I continued my fine art, and almost enjoyed it more than design. 
After about a year of working at my old supermarket and managing a juice bar, I landed my first design gig.
I freelanced in retail for about ten months and then got a job in the Advertising industry. For the next three years, I worked at a few shops in Boston. While there, I was able to land my dream studio live space at The Distillery. 
It was a local home for artists. I lived, created and showed there for over a year before deciding it was time to pack up. I had my sights set on LA and I knew that going there would only help me progress my life and career. 
I now find myself In LA. I have been dreaming of this for over ten years. I am currently freelancing in the advertising/entertainment industry and building my own client base within the music industry.
And of course, focusing on growing my fine art. The opportunities are endless in LA and I  have already achieved a lot in my ten months here. 
I know that the road ahead is going to be filled with more amazing things. 
I have never been more ready to tackle life head-on. 
Great, so let's dig a little deeper into the story – has it been an easy path overall and if not, what were the challenges you've had to overcome?
No road is smooth. My life has been filled with extreme lows and highs. 
Growing up, I battled extreme self-confidence and anxiety. It really held me back from expressing who I was and connecting with others. I always felt like I didn't belong and that no one liked me. It was as if I was missing my purpose, it was hard for me to be me in social situations. 
Since the age of 17 creating has been a form of therapy for me. It has helped me through substance abuse, depression, and mental health issues. When others weren't there, or I wanted to keep to myself, I had art. 
I was able to channel the energy I was feeling into my work.
Along with creating, spirituality played a major role in the healing and growth of my life. I became very familiar with the self-help book section of the bookstore and studied endlessly. 
Through this, I was able to shift my life for the better. 
Besides personal struggles, I learned very early in my career that the creative industry can be harsh. I have had bosses and other individuals in the industry rip me to pieces and make me feel worthless.
That was really not fun and unfortunately happens to a lot of people. I took noticed this and refused to fall and give into the abusive behavior which no one deserves. 
When I was knocked down, I would stand back up. The complete opposite of what "they" wanted,
and unfortunately this made me an even larger target. At the end of the day, I knew that standing up for myself was the right option for me.
It's hard to go to work every day knowing that there are people there who don't want you to succeed,
especially when all you ever wanted was to be accepted by them.  
Through it, all, creating gave me a purpose and made me feel something.
It taught me how to express myself and that it's ok to be different. 
I am now able to view my struggles as lessons and the people who stand in my way as teachers. 
We'd love to hear more about your work and what you are currently focused on. What else should we know?
My fine art can be defined by this statement:
The work I produce represents the inner workings of the soul and the journey of the individual through time
and space. The use of vivid colors and intense markings mock the energy surrounding us on a daily basis.
I have many goals in life, the two main career based ones right now are to continue progressing my fine art and to further my art direction business in the music industry. My work is different because I infuse the more tactical aspects of fine art into my design.
This allows for the unique patterns, colors, and shapes that are created to live inside a planed out designed concept. In other words, it's a way to control the crazy energy of fine art and make it flow with more stable principles of design. 
I chose the path to work with musicians because of the passion they have inside of them when they create music. It's rewarding for me to dig into the meaning of their songs and return the energy in a visual way. 
It's exciting combining both sides of creativity. 
If you are ever inserted in learning more, seeking art for your house, or design for your business please don't hesitate to reach out! It's always a pleasure talking and meeting with new people. 
Is there a characteristic or quality that you feel is essential to success?
Optimism, Risk-taking, Authenticity, Open-mindedness, Empathy
Contact Info:
Getting in touch: VoyageLA is built on recommendations from the community; it's how we uncover hidden gems, so if you know someone who deserves recognition please let us know here.