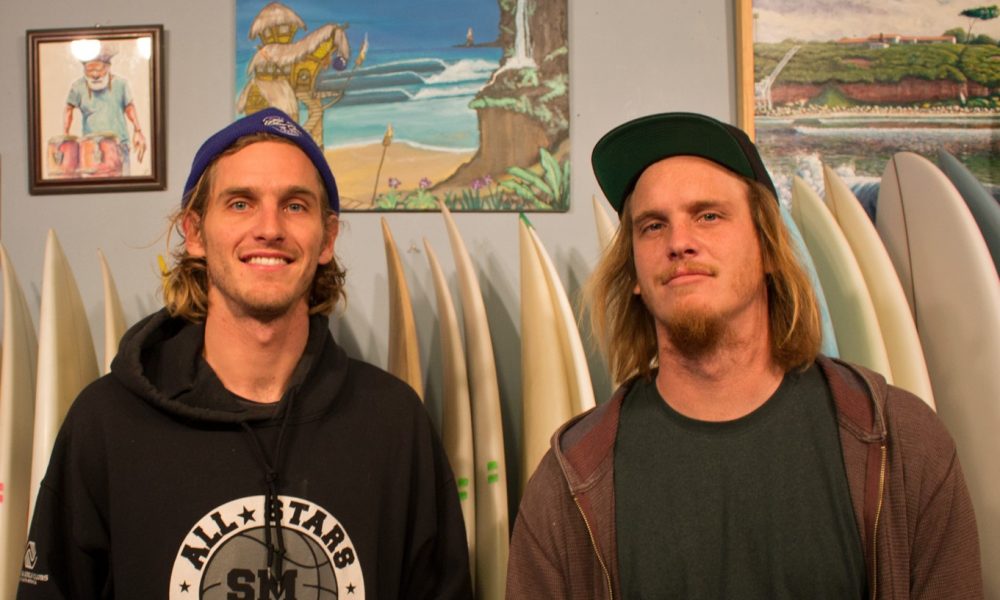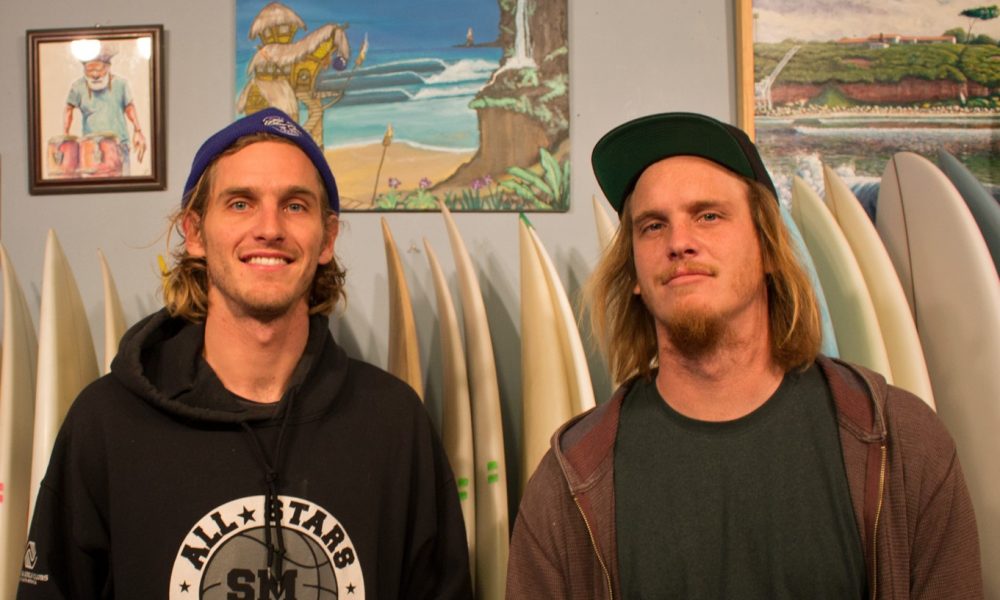 Today we'd like to introduce you to Galeazzo and Sante Bentivoglio.
Thanks for sharing your story with us Galeazzo and Sante. So, let's start at the beginning and we can move on from there.
We are two brothers who grew up in Santa Monica, surfing, and skating. As kids we would go to Islands Surf Shop, Horizons West, Rip City to get all our gear. As we got older everything started closing….going corporate.
We noticed that there was a need for a small, core shop. Focus on the important things – surfboards, skateboards. We gathered up the little bit of money we had saved up, asked the bank for a loan and opened up a really humble tiny shop.
We started with very little – just a few of the essentials. Slowly and luckily for us, a bunch of awesome people who live in the area came in and filled us up. All sorts of people came in and left surfboards, t-shirts, decks…everything…and filled is up. And since we've opened we've just kept filling up and filling up.
And now we feel like we finally are at a point where we are a REAL surf and skate shop. We got tons of surfboards – new, used…all types of boards – fishes, longboards, single fins, high-performance shortboards. We got a range of skateboards and skate accessories.
But it's still the same as since we started. Just the two of us in here – and mostly local boards from local shapers, artists, etc…apparel from local artists and entrepreneurs…just family and friends.
Overall, has it been relatively smooth? If not, what were some of the struggles along the way?
Honestly, it's been a pretty smooth ride. We both had some experience in the industry and in retail, so we knew how to keep things simple and focus on what needs to be done on a daily basis.
We both kind of do different things that we knew would always make things work out. Sante is more the artistic type – he does all the art that's around the shop…he's a really good handyman so he built out a lot of the fixtures and things in the op. Anything that has to do with art – whether it's shaping out a skate deck from some recycled wood or painting a custom design on a surfboard…he's your guy.
Gale is more on the business end…the paperwork…the accounting and computer/website stuff. So between the two of us, we kind of just have an unspoken understanding of what needs to happen, and we get it done. We know what we got to do and we just work off each other. We know that if anything comes up or there are any snags along the way that at the end of the day we are brothers and we always got each other's back.
And as mentioned above, the community always had our back too. All the guys who brought in boards to sell helped keep our racks full. Local shapers like Chano, Sam, and Ryan @ E-Tech, Koz McRae, Wolf, Slappy…always kept us with some fresh boards!
All the guys who brought us their shirts, art…Coby, Devin James, Kevin @ OP24, Ali @ Cosmic Demise…skate guys like Boca @ Poolfiend, Mike @ Roller Horror, Jim @ Decorum…
All local guys with awesome brands that always hooked us up and helped us grow!
Bay Street Boards – what should we know? What do you guys do best? What sets you apart from the competition?
We really just focus on getting people what they need to get in the water or get on a skateboard. Surfboards – skateboards – the necessary accessories.
A lot of surf shops kind of went away from that – they started filling up on apparel and stuff like watches, glasses…so we just kinda figured it'd be good to have a more old-school surf shop that really specialized in having all sorts of boards – used and new – so that anybody who comes in can find something that works for them.
Two things that we believe set us apart. The first is something that is super important to us – customer service. There's no reason not to be chill with somebody…there's no reason not to get along with everybody! We try to keep a super warm and open environment where anybody can feel comfortable to just chill at the shop. A lot of people come just to kick it, talk boards, drink a beer…a bit of that old school vibe where a shop is not just a place to buy stuff but more so a spot to hang out…just kick it with a bunch of cool people from different walks of life who just happen to be in there at that moment.
The second thing is more just a perception that people have of us… but I guess at this point we are kind of unique in how small and "local' we are. We both grew up in Santa Monica…surfing and skating all over ….Sante is pretty deep in the skate scene and really knows all the spots and secrets. Both of us have surfed the local breaks our whole life so we know what all the spots are, what boards work. So I think at this point people kind of trust us to help them pick the right board depending on their skill level or where they are surfing.
What is "success" or "successful" for you?
We just really love this stuff. We love surfing and skating. There's nothing better than getting with a group of friends and going for a skate. Meeting up with all the fam at Bay Street to get some an early surf session. We've really been doing this since we were kids – just cruising around LA looking for spots to skate and surfing when there's waves.
Pricing:
We carry new surfboards, mostly local shapers from $300+
Tons of used surfboards, mostly from $200-350 but as low as $75-100
We also do surf lessons and ding repair!
Contact Info:
Address: 3216 Santa Monica Blvd
Santa Monica
CA 90404
Website: www.baystreetboards.com
Phone: 3103102485
Email: baystreetboards@gmail.com
Instagram: baystreetboards
Facebook: baystreetboards
Twitter: baystreetboards