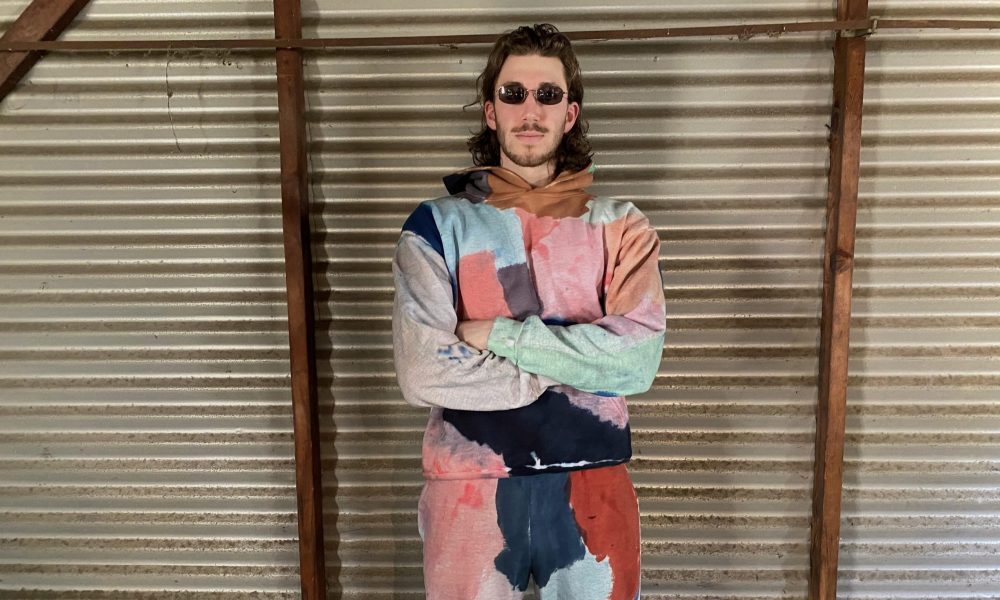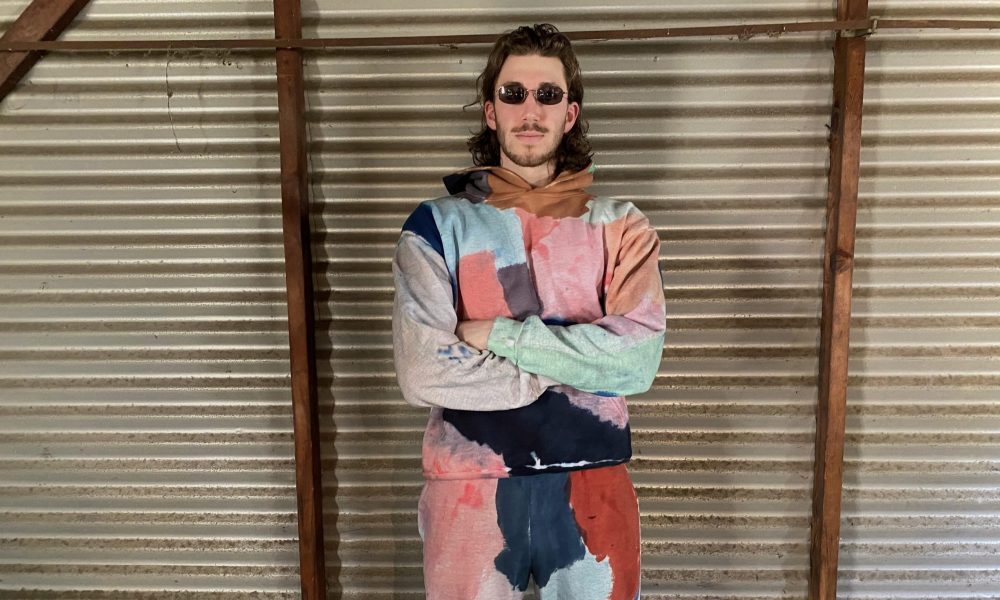 Today we'd like to introduce you to Gabe Okmin.
Gabe, can you briefly walk us through your story – how you started and how you got to where you are today.
I've been obsessed with music for as long as I can remember. My mom would have Power 106 on in the car when I was in pre-school even though faculty at the school told her it wasn't a good idea to play "inappropriate" music around me while I was so young; but I'm thankful she didn't listen to that advice. My dad played a mix of alternative, indie and classic rock, some pop punk, and he would play jazz before I fell asleep. The first concert I ever went to was The Who at the Hollywood Bowl. My dad took me when I was like five years old. They kind of just let me listen to anything no matter how old I was and I'm thankful because it helped expand my appreciation for artists pushing the limits.
As I got older, I became more and more infatuated with rap. That's really the music I've been rooted in from the jump and what inspired me the most. I knew I wanted to do music when I was in 6th grade or so and I remember telling one of my basketball coaches I was going to pursue it. He basically told me there isn't as much money in it as I might think and it isn't as glamorous as people make it seem. That conversation was in the back of my head for years so I hesitated with actually starting to make any type of music but I still knew I had to try at some point. I was always super shy and embarrassed when it came to recording and all of that so I kept it low key when I was messing around making stuff in like senior year of high school. After some trial and error, I ended up putting my first song out (that has since been deleted) and the reception was great so I just needed more of that feeling.
When I got to the University of Oregon, a mutual friend played the song for this kid from New Jersey named Sam Phillips. They told me he made beats so I listened to his stuff and we ended up linking in his dorm to make music. We had insane chemistry from the first time we worked together and we just kept making stuff and improving. His older brother, Max, also produced and we all gelled and complemented each other, really forcing ourselves to get better at a pretty rapid pace. We created a music collective called EBE; which stands for East Brook Entertainment, named after the street that Sam and Max live on. Eli Berman, who's been a best friend of mine since kindergarten, has been amazing as a confidant and consultant and is an important part of EBE. We've been consistently putting out music over the past couple of years and are growing a really solid and supportive following.
Great, so let's dig a little deeper into the story – has it been an easy path overall and if not, what were the challenges you've had to overcome?
In any creative field, there are going to be obstacles. In music, especially, the game is stacked against independent artists. Even though we're in a time now where anyone can release a song with the press of a button, a lot more goes into an artist gaining traction and really starting to get noticed. Resources, capital, and promotion are some of the things that tend to become more available as you get bigger but for less established artists it's necessary to figure out how to allocate the resources that you do have and take full advantage whenever a door opens up. Money and resources aside, the most important focus has to be the work itself.
In the last year or two, my team and I have seen this as a positive. We've become more resourceful and aware of certain nuances in the process of making and releasing music that we would otherwise be naive to if we weren't as hands on with every aspect.
There's also the obstacle of people refusing to give your art a chance or talking negatively about the creations that you put so much time and emotion into. I've learned that it's important to realize that what I create is meant for who it's meant for. It's impossible to please everyone and all I can do is keep giving gifts to the people who believe and take interest in the work I do. I'm always trying to spread the message that the coolest thing you can do is support your friends and emerging artists in their endeavors, especially if you recognize that the intentions are pure.
As a team, we embrace a struggle because it makes success sweeter and forces us to scrap and grind for everything we want to accomplish.
Can you give our readers some background on your music?
We look at EBE (East Brook Entertainment) as a business. Sam, Max, and myself invest time and our own money into the music we create because we believe in the future and we share a vision. We have ideas of how the collective will progress as a company, but for now our sole focus is making the best music we possibly can.
I think I fuse a bunch of different styles and genres in my music. Pop, R&B, and rap are certainly prominent. I'm sure some of it is subconsciously based on the music I listen to both past and present but I think the main reason my music sets me apart is because of my pickiness. I've become more particular and impatient with the music I listen to as I get older. Naturally, I feel that I can only make the type of music I would want to listen to myself, so the pickiness with discovering new music translates to me making my own.
Sam and Max have their production techniques down to a science. I'm lucky that my path crossed with theirs and that I get to work with two geniuses every day. It's a rare position because I don't have to hit up all these different producers and get generic beats. We sit down and zone in on the sound we want. Everything is catered to us.
As a collective, we take our emotional investment seriously. Every melody, lyric, and beat has to evoke some type of feeling in us. I think people see hints of that in our music now and realize the potential and the fact that it's only going to get better and sharper.
What moment in your career do you look back most fondly on?
I'm most proud of our generosity as a team. We make music to hopefully positively impact someone's day and sonically push music forward in general. That act in itself is unselfish because we don't expect anything tangible in return. We thrive off of support and love and we're fortunate to have a lot of people in our corner. I'm just grateful and proud that up to this point, we've been able to make people care enough about our music that they take time out of their days to listen, share it, and even chase something themselves. That's what inspiration is about.
Seeing a song get 100,000 plays is unbelievable; but I care more about the personal connections.
I'm also proud of our sense of perspective. Public growth is difficult because even though we know our potential is greater than what our current discography shows, we recognize the importance in not skipping steps during this process. I think it's dangerous to take too much pride in your work because that creates content. We try to look at the process not through a lens of going from bad music to good music, but simply as growth and maturity. We go into each session with a goal to improve. I feel like that can be applied to all types of work.
Contact Info:
Suggest a story: VoyageLA is built on recommendations from the community; it's how we uncover hidden gems, so if you or someone you know deserves recognition please let us know here.