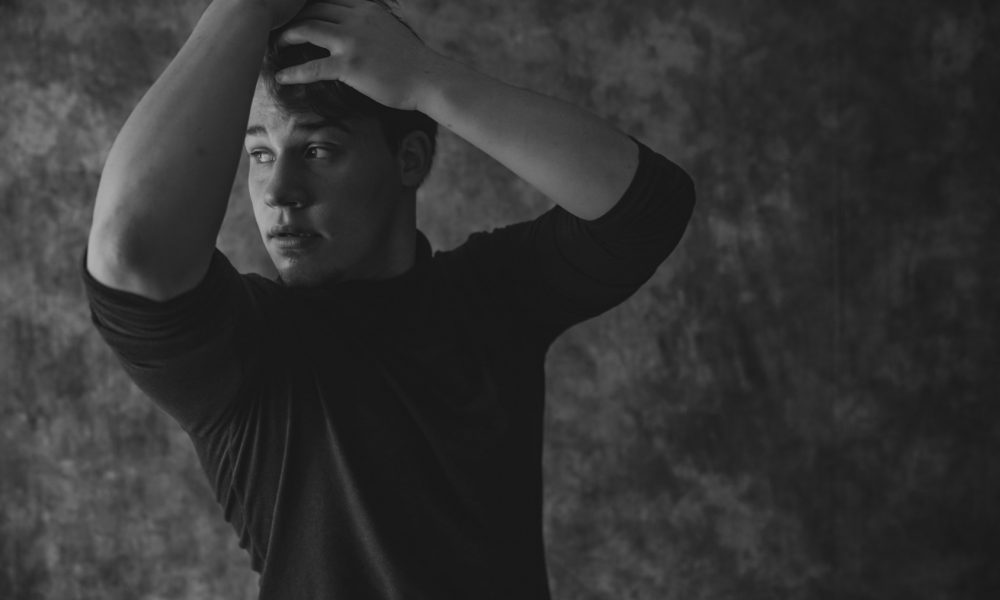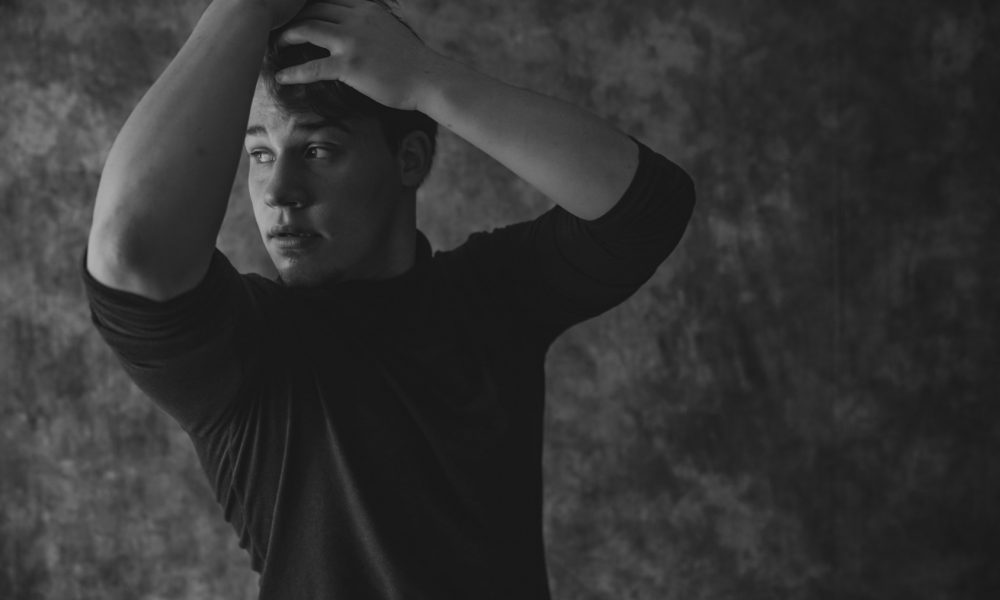 Today we'd like to introduce you to Gabe Braden.
So, before we jump into specific questions, why don't you give us some details about you and your story.
My journey began in Rhode Island. My identical twin and I were the youngest of eight children. My parents divorced before we were born.
I grew up in a very religious, homeschooled family that had lots of complexities. Various forms of abuse were present, there was a lack of education, and we were completely sheltered from the outside world.
We moved to North Carolina when I was eight after our church contacted Child Protective Services. Four years later, my siblings either had ran away or were kicked out, and it was just my and me twin left. We spent a year not leaving our mother's side before CPS entered again and sent my twin and me to foster care.
My twin and I stayed at a group home while our dad sought custody of us. My time in foster care was rough. We were only allowed weekly phone call times with our family, and our group homes monitored and regulated everything in our lives—padlocks on all the doors, rigidly scheduled days, and harsh punishments. That being said, I will always appreciate the time I spent in the foster system. It opened my eyes to so much oppression, racism, and social issues that I would never have recognized. My dad (my biggest role model) worked tirelessly to get custody of us and out of foster care, and I can never thank him enough for being truly an amazing father. But I've had to come to accept that a big reason we got out of foster care was that we were white, unlike the majority of the kids around us.
I'm also very appreciative of my time in foster care because my love of film began there. One of my foster moms had us watch Little Miss Sunshine, and from that very moment, I remember loving the film medium.
After my dad got custody, we moved to Michigan and attended high school, where I began working on films. Since my school did not have a film department or any film classes, I didn't have any access to equipment, lessons, or guidance. Instead, it was a trial and error process, forcing myself to fail over and over again in order to learn how to make a film. But eventually, I was able to hire freelance Detroit filmmakers and made five short films before I graduated.
Currently, I am a student at Chapman University in Orange, double majoring in Film Production, with an emphasis in Directing and Social Work with a minor through the Honors Department. I have been very fortunate, working on over fifty Chapman projects and completing my Level I film, "Stroke Of Midnight."
Overall, has it been relatively smooth? If not, what were some of the struggles along the way?
Education and learning have always been tough for me. Unfortunately, there was little discipline in our academics while homeschooled. By the time I started high school, I was at a 3rd graders math and reading level. It took years to catch up to the education level I was supposed to be at, but ultimately I was able to graduate high school and be accepted into some of the nation's top film schools.
My high school itself was a big struggle. The private Catholic school had made national news for using blackface in our theatre department and requiring girls to wear "modesty ponchos" (felt cloth with zoo animals on them) to our senior year prom. Homophobia was present—getting called "faggot" was common. But ultimately, the time spent there made me a much stronger person and showed me how hard I would have to fight for what I believe in.
Although I've overcome a lot, the biggest obstacle I've dealt with is my speech impediment. Not being around people for the first fifteen years of my life, my twin and I developed a unique speech pattern speech that makes us unable to pronounce the letter "R." After transitioning to foster care, we spent years in speech therapy to correct some of the impediments (it was rooted in an untreated reverse swallow). But ultimately, I will always be left with a strong accent and speech impediment that will always limit me. I've been forced to adjust the way I do simple things like talking on the phone or ordering at a drive-through. Even directing a film set, I have to find unique and specific words to get my point across to the film crew and actors.
But through all this, I've found my speech impediment hasn't hindered my creativity but has enhanced it! I've had to find unique ways to avoid the letter "R, and I continue to find creative ways to communicate, be vocal about my passions, and direct a film set.
We'd love to hear more about your work and what you are currently focused on. What else should we know?
As a filmmaker, I'm known for my dramatic films that are rooted in realism, which I've written and directed. I'm drawn to films about "real-life" people, those that rarely have films done about them—the underprivileged, minority, and "insignificant" individuals. With my films, I strive to put a human face on the people who get ignored by the mainstream media.
As far back as I can remember, I've always been fascinated with the small moments and small people that do not affect the greater world. The dad who does everything he can to get custody of his children. The mom who struggles to lead her family after her husband's death. Or the newly immigrated family who struggles to make ends meet. There's an individual beauty to these stories that I think the medium of film is meant to capture.
Of all my films, my short film "Due Process," which I made my senior year of high school, is the one I am most proud of. It's about a social worker who gets the case of a pregnant mother and must fight for her to get custody back before she gives birth. I've been fortunate enough to see the film play at over seventy film festivals in eight countries. Eventually, I want to make a feature-length adaption of the story.
I am currently working on two dramatic short films, "Where There's Smoke," an adaption of the This American Life podcast, and "Toy Phone," a film based on events from my childhood.
Other than directing, I've worked heavily in producing and casting. In the past year and a half, I've gotten to produce 11 projects and cast over forty. This past April, I got to cast the Joji music video "Gimme Love."
I've always been especially proud of how much I've grown in the past couple of years. I'm hardly the scared 14yo boy who didn't know how to talk to people or do my times tables. I've been able to make friends, hold jobs, go to college, even get a five on my AP Statistics test. Often, I will have an entire conversation with someone and walk away, floored that I could accomplish it. I've learned to control a room of 40 possible actors, successful pitch projects to investors, and leave a lasting impression on everyone I meet. And perhaps most monumental, in the past year, I've been able to develop healthy, strong relationships with my siblings.
What is "success" or "successful" for you?
The time I spent in foster care taught me that everyone begins at different starting points on the race of life. For some, success might be raising and supporting a family, dying comfortably, and leaving behind a legacy. Others might be becoming a successful film director and winning an Oscar. And for others, success might be simply getting out of bed in the morning. It's important not to put a one-size-fits-all definition to success and know that success comes in all shapes and sizes for each person.
My personal definition of success is hard work. I've worked a full-time job since I was 15, and three jobs since starting college. Rarely do I work on any less than ten projects at once, my record being producing and casting thirty-two projects at one time last Fall (something I would not recommend). It's been quite a struggle to juggle my film projects, jobs, and education, but the satisfaction that comes from finishing a job is one of the best feelings out there. I love having a hectic schedule because it makes me feel like the work I do is accomplishing something. I've found this don't-stop mentality with my work has led me to personal growth—but I know that this does not work for everyone.
Ultimately, I have pride in each and every one of the projects I've been fortunate to be a part of. And as the world begins to change, I hope to be a part of the creation of the new film world—one of hard work, one of love, and one of representation.
Contact Info:

Image Credit:
Sean Thomson, Henrik Larsen, Tehillah De Castro, Scott Larson
Suggest a story: VoyageLA is built on recommendations from the community; it's how we uncover hidden gems, so if you or someone you know deserves recognition please let us know here.