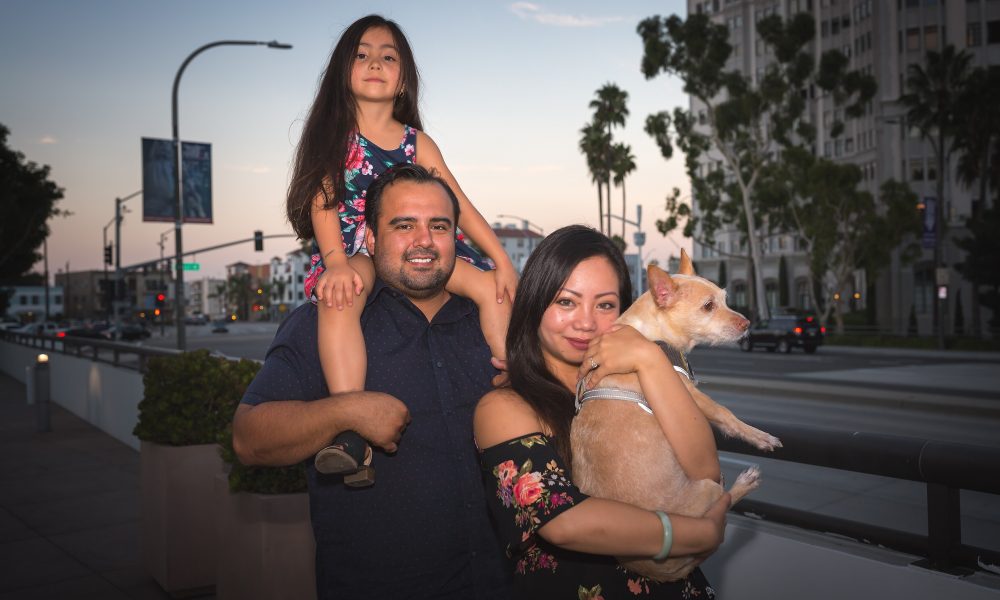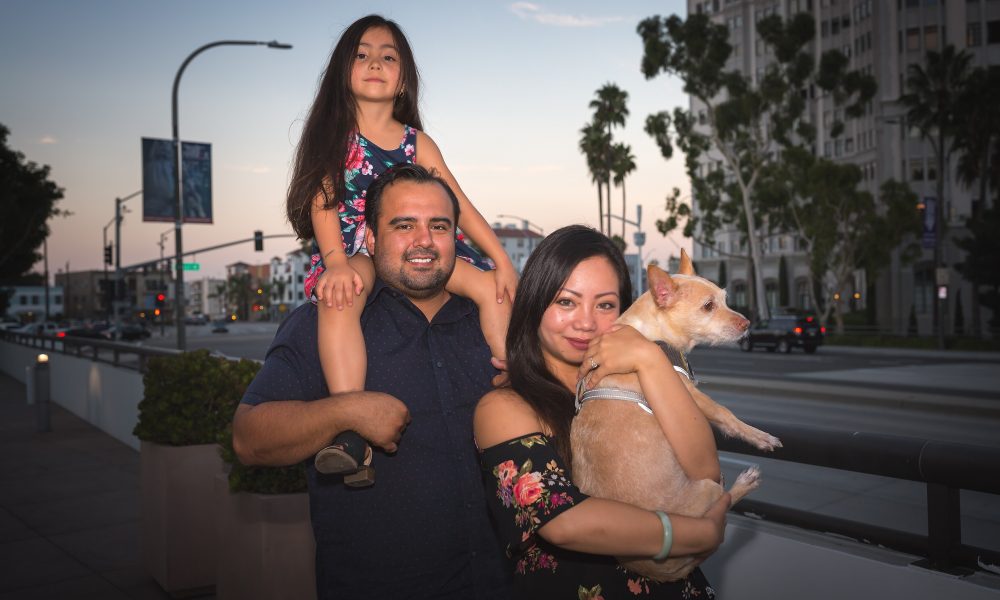 Today we'd like to introduce you to Francesca Douglass-Franco.
Francesca, can you briefly walk us through your story – how you started and how you got to where you are today.
It's difficult for me to articulate exactly what inspired me to start Humansave, because it feels like every experience I've ever had has led to this point; every skill I ever learned, my academic experiences, the way my parents raised me, and all of the decisions that I made would ultimately lead to Humansave. On a personal note, the desire to help others has always been a huge part of my upbringing; my dad is a retired Marine Corps Colonel and my mom is a Marriage and Family Therapist (and Humansave's esteemed Clinical Director!), so I grew up around two individuals who felt very strongly about trying to make the world a better place.
However, from a more pragmatic perspective, I learned about the issue of human trafficking during my work in Law Enforcement Intelligence. The information and training I received regarding human trafficking ignited my passion to help these individuals, and also shed light on the sad truth: though raids and rescues were happening. Every day, many of the victims were falling through the cracks and did not receive the services they needed in order to transcend their trauma. According to the survivors and social workers I've spoken with, this was happening because there was a gap in understanding on the part of the therapist—we even had one client disclose that a previous therapist called her a prostitute, though she was sexually exploited as a minor. Not only are they dangerously unaware of what human trafficking is, but many therapists also lack the proper training to treat such complex trauma and unknowingly retraumatize their clients as a result.
As soon as I realized that there were no specialized mental health service organizations to fill this gap (really, it's a chasm!), Humansave was born. My hope is that it grows into an international organization that continues to lead the mental health industry in treatment and training protocols to not only help survivors transcend their trauma but to affect change within our communities to end the demand for exploitation.
Has it been a smooth road?
Smooth? Not quite! I don't believe that any road that you pave yourself can ever be described as 'smooth'; but it has certainly been gratifying. We've definitely had our own share of struggles, especially as the newbies amongst a sea of organizations that have been around for up to a hundred years.
Many of our struggles are shared with pretty much every startup–manpower, burnout, and workload balance for our therapists. Developing a "brand" or in our case, our mission. Defining ourselves and what we do and don't do.
Some struggles are more specific to our field. Getting referrals in the beginning was difficult–agencies such as the Department of Mental Health and the Department of Children and Family Services weren't quick to trust an organization that was less than a year old–especially when they had already developed a relationship with other agencies with over 20 years under their belts. We got our first big break about six months in when a Victim Specialist with the Department of Homeland Security referred 15 clients to us.
There were also personal struggles I had to contend with. There are over 40 million victims around the world, 10 million of whom are children. Worse still, the Attorney General states that California is one of the largest sites of human trafficking in the United States. Quite frankly, the statistics surrounding human trafficking are staggering but the reality is even worse; when I started Humansave in 2017, I can say that I was completely unprepared for the fact that many of the survivors we would help are 2 to 10 years old. As a mother of a young daughter, it was very difficult to hear the stories, and harder still to find therapists who not only had the heart to work with these families but who also had the stomach for it. To this day, of over 1000 applicants over the last year, we have a very small team of 6 clinicians.
Please tell us about Humansave.
Humansave is a 501c3 nonprofit that provides specialized therapy to human trafficking & commercial child sexual exploitation survivors and their families. We meet our clients in homes, shelters, and safe public locations across Los Angeles, Riverside, San Bernardino, and Orange counties to remove transportation as a barrier to treatment. We are the only mental health service agency in our area of operation dedicated to treating this population and meeting their very unique needs. We also facilitate a youth Awareness and Prevention Program, a Life Skills Curriculum for HT survivors and at-risk members of the community (currently homeless mothers in Sylmar), and a Clinical Training Program for other service provider organizations so they can be better equipped to identify and assist survivors. Our mission is to not only protect and inform the community but to change the perspective on sexual exploitation and to ignite others to practice compassion and empathy to cultivate a world where buying another human is unfathomable.
What we're known for and what I'm most proud of are one and the same: we're willing to do what it takes to fulfill our mission and help survivors and the most vulnerable in our communities. When we learned that many survivors had no reliable transportation, we decided to send our therapists to their homes. When we learned that many are homeless, we sent therapists to meet them at shelters, and to safe public locations. When we learned that students were interested in learning more about human trafficking but that their schools didn't have the budget, we created and facilitated our program pro bono. All of the programs I mentioned above were developed based on conversations with survivors, law enforcement, students, and other agencies. As we continue to gain insight into the cause of this issue, we evolve and adapt to the needs of our communities with the goal of ending the demand for exploitation.
How do you think the industry will change over the next decade?
Over the next five years, I expect that more people will be aware that human trafficking occurs here, in our land of the free and home of the brave.
In the next ten, I expect the seeds we've all planted–of love, empathy, compassion, and understanding–to begin blooming. The high schoolers that we work with will be parents who understand the importance of bonding and positive attachment; who know that vulnerability to exploitation stems directly from the lack of a support system. They will raise their children to be the next generation of high school kids who no longer find it funny to make fun of "hoes" or idealize pimps. They will be raised to demonstrate and respect human dignity.
Pricing:
We sell Modern Abolitionist shirts for adults ($25) and children ($18). 100% of proceeds fund our programs and operational support.
We sell Modern Abolitionist reusable canvas totes ($17). 100% of proceeds fund our programs and operational support.
$50 is two therapy sessions for someone who doesn't qualify for free services from the state.
$100 is one 2-hour work shop to help spread awareness to youth.
$400 is an 8-week awareness and prevention program for at-risk youth at one school.
Contact Info:
Getting in touch: VoyageLA is built on recommendations from the community; it's how we uncover hidden gems, so if you know someone who deserves recognition please let us know here.