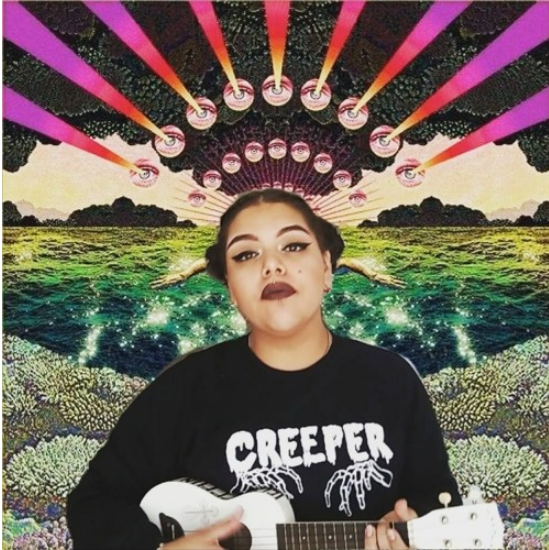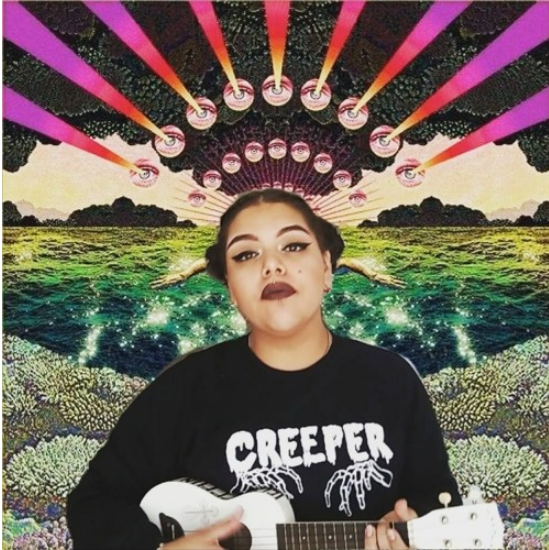 Today we'd like to introduce you to Fly Girl.
Every artist has a unique story. Can you briefly walk us through yours?
My name is Fly Girl a.k.a. Estellina Pena. I'm an LA-based artist and musician (been here the last four years). People always ask where I'm from, but I've always been kind of a wanderer. I always knew I wanted to sing, but growing up in multiple dysfunctional environments, back and forth between divorced parents, my life was not easy. I had been abused mentally, physically and emotionally, which hindered me from truly finding myself for a long time. I am still on that journey today and have healed (mostly) from that trauma, thank God. Because I was abused, I never felt good enough to share my gifts with anyone and even denied having them at one point. Doing this made me miserable! It was like I was stopping myself from BEING myself! So, I decided to go on a journey of self-love and healing. It really helped me see who I am and what my purpose is. One thing that was a huge part of my journey was losing my father to liver cancer in 2015. When he passed away, I decided that life was too short to sell myself short, especially when I have so much to offer. That's when I picked up the ukulele and started practicing, I wrote my first handful of songs and finally felt a release (mind you, I still kept them to myself for the next three years…). It took a long time to realize that I am 'good enough' to make music and share that gift with everyone around me. I have been continuously working on myself since then and the music just keeps coming! My self-esteem has improved immensely and the creativity just flows now! I am also exploring other en devours, including my own YouTube channel, clothing shop and other projects! My story is one of overcoming self-doubt and finding one's true purpose!
Please tell us about your art.
Singing has always been my biggest gift. I've heard from others that I have a 'big' voice. I knew I had a voice since I was a kid, but my own self-doubt kept me from sharing it. I remember watching 'American Idol' on TV and thinking to myself, 'Wow, I wish I could do that!" I was in choir for a little while in high school, and that helped me learn about the more technical side of things, like music theory. I wasn't the best student, so I didn't grasp a whole lot, but I'm thankful for what I did learn. Being in that environment with other singers helped me discover that I actually had a gift (and don't tell anyone, but I was a WHOLE LOT BETTER than most of them LOL) That experience prompted me to start working on my own music and to keep exercising my voice. It took me a while, but I finally began to share my talent here and there, and before I knew it was making more friends with a musical background. I ended up meeting one of my closest friends Gloria Hermosillo, who played ukulele. We used to hang out and jam all the time, and she actually inspired me to pick up the instrument myself. I had always wanted to provide my own accompaniment, and the ukulele was a fun and rather easy instrument to play. So, I picked it up about 4 years ago and have been playing ever since! I started by doing covers of songs on YouTube and eventually started writing my own little tunes! I was never able to put myself in any one genre, but I know I have always sang from the heart and soul. My goal is to share with people that even if you think you are not 'good enough', you can overcome and be exactly who you are made to be! If you have a gift, you should share it with others, because that's what you have it for! DUH.
Choosing a creative or artistic path comes with many financial challenges. Any advice for those struggling to focus on their artwork due to financial concerns?
I, myself, am still struggling in this area! Being an artist can be expensive! Especially if you want to do things 'right'! Studio time, equipment, traveling to gigs, etc…these thing cost money! And if you're like me, living in Cali with a part-time job and hustling just to make ends meet, it can be a little discouraging. My advice is to just keep it pushing! You've heard the saying 'Where there's a will, there's a way!" I believe that to be true! If I let my financial situation dictate my life and hinder my creativity, I would be miserable. If you are truly passionate about your art, you will ALWAYS find a way to make it happen. It just so happens that I feel that sharing my music is my DUTY, so not only do I WANT to make it happen, but I NEED to make it happen! Things always fall into place. Try not to worry about it so much! Just keep doing what you do and it will all be okay!
How or where can people see your work? How can people support your work?
People can check out my work on my YouTube Channel 'FLYASFUKC' where I upload most of my music and have bi-weekly episodes featuring more of my artist friends!
They can also check out my SoundCloud, FLYASFUCK, where I always upload new music first or follow me on Instagram @flyasfukc to keep up-to-date with everything I do!
I also have a Facebook page 'Flyasfukc' where I post all my content as well. (:
Contact Info:
                      Image Credit:
@hollywoodronjunior
Suggest a story: VoyageLA is built on recommendations from the community; it's how we uncover hidden gems, so if you or someone you know deserves recognition please let us know here.