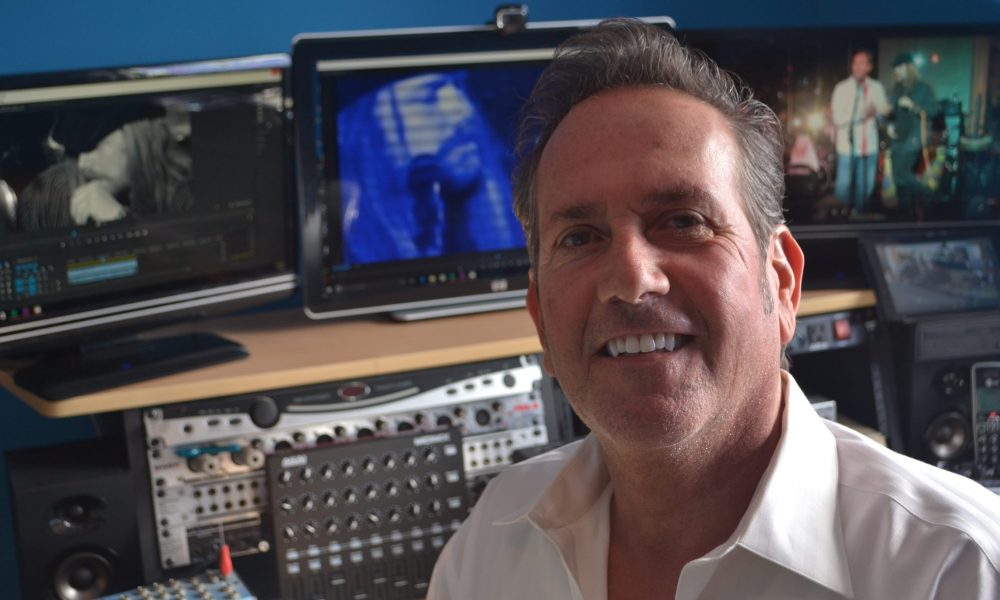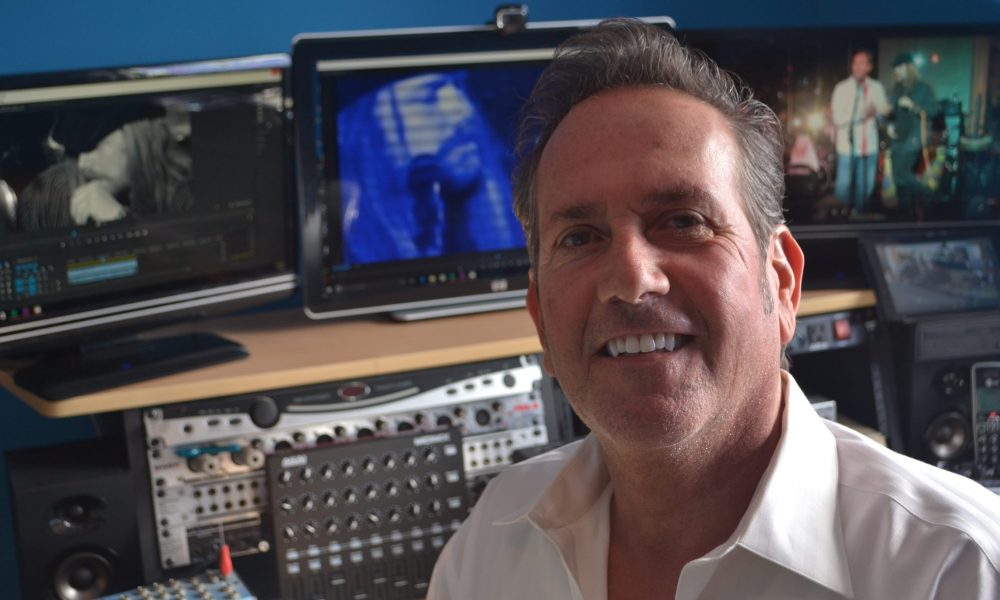 Today we'd like to introduce you to Floyd Bocox.
Thanks for sharing your story with us Floyd. So, let's start at the beginning and we can move on from there.
My personal story for this film project "Morrison Land" started back in 2007 when I created Lizard Sun Entertainment as Co-Founder and president.
I personally took an interest with hands on this venture to create Cliff Morrison and the Lizard Sun Band and promote the son of Jim Morrison from the Doors. The band members are all from San Pedro and they are all longshoremen working in the Los Angeles harbor, The music is powerful with a hint of the past that has that eerie power with a familiar voice. Before I signed Cliff Morrison as an Artist I had the band perform at my home with a special guest "Nicole David" and her husband Brian Braff who was one of my producers. Nicole David was a top talent agent for the William Morris Agency with major clients. After the performance, everybody agreed that Cliff Morrison sounds just like Jim Morrison and they said sign him to the record company. I booked the rehearsal studios and brought the band together for three months straight. My hair on my arm would be standing up from the music and looking at Cliff Morrison feeling the energy like Cliff Morrison was being channeled from Jim Morrison. We were ready to open up at the "Namm Show 2008" introducing them as Cliff Morrison and the Lizard Sun Band a rock and roll movement. At the performance sweeping the public and jamming the room beyond capacity and leaving the people outside pushing to get inside hysterically where caught in the frenzy.
As we progressed in the months ahead we hired a publicist Jo-Ann Geffen who is one of the best in her field of business. Jo-Ann was having a problem conducting her business with the issue of this DNA that has not been clarified for all of us. We tried to move forward with this issue for four months but Jo-Ann could not book us until this was resolved. I had to terminate the contract with Jo-Ann Geffen and keep pushing forward with this DNA issue. The fan base was also asking about the DNA and the lizard sun band members were getting a little worried about this as well. There are fans that take our side and believed Cliff Morrison is Jim's son and they did not care about the DNA, the music would stand out amongst the Doors fan's and Cliff's lyrics were among the best poetry I have listened from any of my other Artists. So I get a phone call around July 2008 for a meeting with Nicole David and Brian Braff my other producer at their house in Marina Del Ray. I had my assistant with me for the meeting and Nicole David asked me so what's going on with Cliff Morrison. My reply was that Cliff's mother is writing a book about her life with Jim Morrison. Nicole Davis say's ok Floyd I have a book deal with a literary agent, publishing deal and one million dollars with the exclusive rights for the book deal. I asked Nicole David can I have a Reality Show, Nicole says, of course, you can. I was so excited that I have accomplished my goal as executive producer and now I can go home with this great news. My meeting was with Cliff's mother Loraine to discuss the deal memo that your ready to move forward with your story and get paid one million dollar's up front. Well, Loraine passed on this deal and I was upset that I had a Reality Show ready for Cliff Morrison and the lizard sun band. The band members had a meeting at the office and they were pissed off that Loraine passed on this deal and that started the break up among the band members and myself. I shut down Lizard Sun Entertainment in August 2008 and had evicted Lorraine and Cliff from one of my homes that I owned. I would like to say that there was a spiritual awareness among us all being baptized and staying in the light. This is where when Cliff and Loraine moved out, I was at the house with my pastor and when we went downstairs into the bathrooms. Cliff has stepped into the dark side and with demonic writings were on the wall and I had no clue what was written in Latin until my pastor was able to read them out load. Well, that's it for me I walked away from this project and took a break then started a new entertainment business. I get this phone call January 1st, 2010 that Cliff Morrison was arrested for armed robbery and this is the third strike on his profile. So I went to San Bernardino jail to visit Cliff and discuss his situation. The outcome of his trail's and deliberations with attorneys the final judgment was 10 years in prison instead of 20 to life for his crime. I stayed in touch with Cliff Morrison and received phone calls from prison and I heled out with money on the books for food. Time went buy and I was thinking about what happened to me and what a true story this would be to share. Cliff has a child a girl named after Jim Morrison mother Clara Morrison. The mother Lisa also has a great story about her involvement with Cliff and the destruction of her marriage and leaving to be a mother again with Clara Morrison.
2013 I decided to create Morrison Land the film and with Lisa, she became my business partner in a joint venture. It took me some time for development with contractual agreements in place with the true life story rights and writer's agreement for the screenplay. In the screenplay, we do have actual events from the past that even Jim Morrison's brother-in-law Alan Graham was promoting Cliff Morrison as his artist and states he knows that he is Jim's son. Also, we have Mattew Mellon the Carnegie-Mellon banking writing songs with Cliff and sitting in the bank vault doing lines of cocaine. Marlon Brando's nice was married to Cliff for quite a few years, also Robbie Krieger from the Doors, his son Waylon Krieger joins the band as well. Keep in mind that Jim Morrison has had more than 20 paternity suits at the time of his death. Cliff Morrison is and continues to be the only one who is recognized worldwide amongst the fans. Whether or not Jim Morrison does or does not have a child, has been and continues to be the biggest and most long awaited question to millions of fans all over the world in the present day and in history. This is my true life story that I wanted to share, the outcome of the film Morrison Land is in pre-production you can visit us @ www.IMDb.com : Morrison Land 2017.
Also visit us @ www.cliffmorrison.com / Facebook / Twitter / LinkedIn
Overall, has it been relatively smooth? If not, what were some of the struggles along the way?
No, it has not been a smooth road for me with this project Morrison Land.
It takes time to have contractual agreements in place with all parties, attorneys back and forth with new terms.
Having the music catalog in place with the new joint venture, and dealing with talent agents as well.
Keeping everyone on the same page is hard to do with their personal problems to deal with.
I think the most difficult problem for me is dealing with other people who try to take over the project.
Morrison Land The Movie – what should we know? What do you guys do best? What sets you apart from the competition?
Our business is about entertainment, recording music, films, and management.
My title is president, executive producer, film producer, and I love to fly helicopters.
I specialize in start-up companies with business development and leadership.
What I am known for is flying helicopters and being in the entertainment business.
All my achievements from all companies have been a great experience and very proud to be part of them.
What sets me apart from others is I am self-taught when I do something with no knowledge but learning how it works and its functions I can achieve my goals and make it happen.
Self-awareness has been my path.
What is "success" or "successful" for you?
How I personally define success for me is setting goals for certain projects and accomplishing them.
I have no criteria, what just happened to me has changed my life forever with no judgment and criticism.
Everyone has issues and problems.
The markers that I am looking for right now are the paternity tests results for Cliff Morrison.
Contact Info:

Image Credit:
Images credits are to " Mike Muscarella" my editor and designer