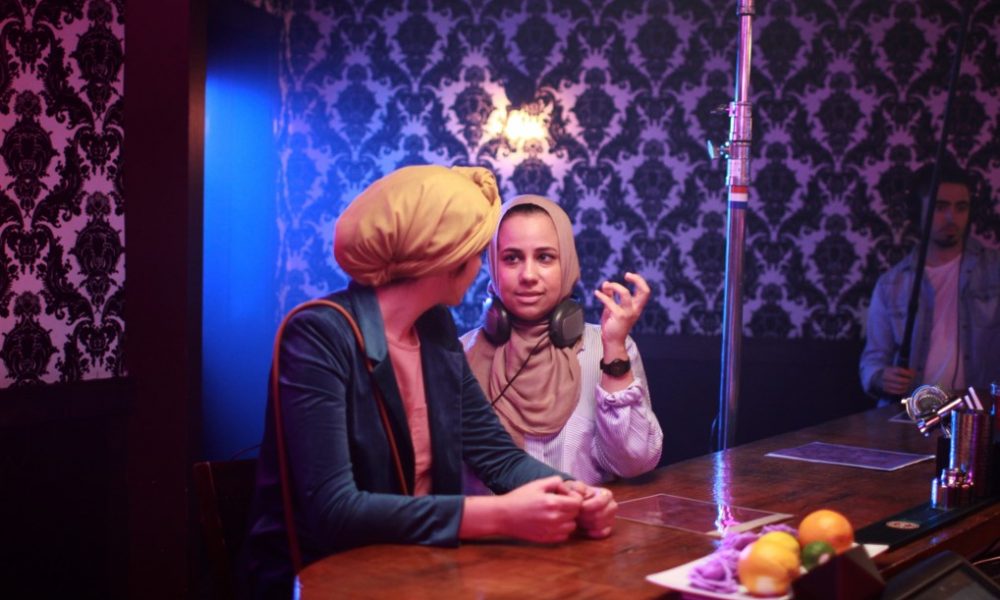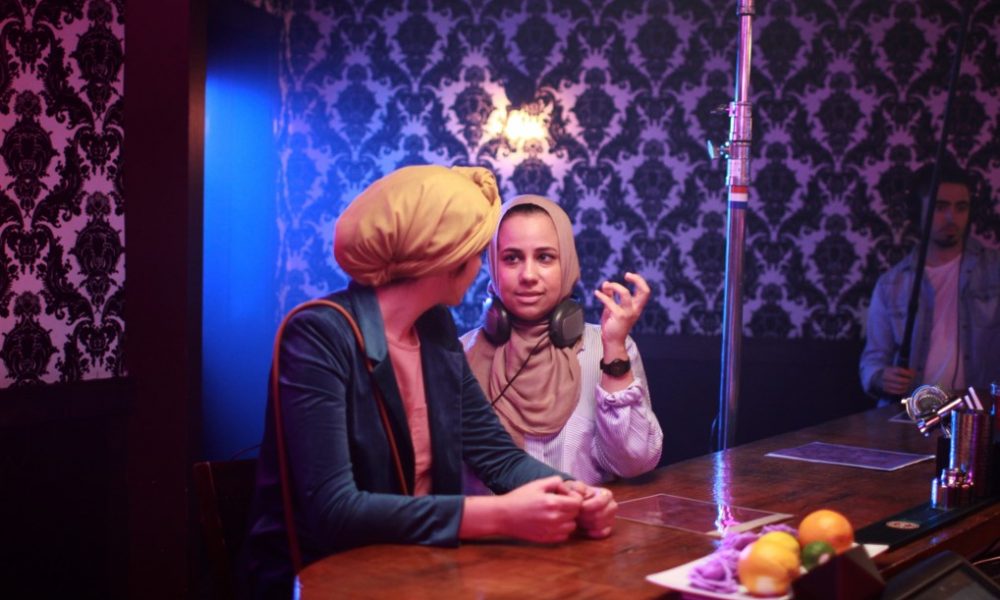 Today we'd like to introduce you to Sahar Jahani.
Sahar, can you briefly walk us through your story – how you started and how you got to where you are today.
I am first generation Iranian-American and come from a Muslim family, so it took me a while to realize that this career was even a possibility. If you can't see it, it's hard to believe you can also do it. By that, I mean that I didn't know any other Muslims or Iranians who worked in Hollywood even though I grew up twenty minutes from all the studios. I remember driving by the Disney Animation building on the 134 freeway on my way to school every day and just think it was the coolest place in the world. But for me, it felt unattainable.
Ten years later, I'm having meetings there all the time. I was always interested in storytelling from a young age. My sister and I would put on plays for my family and I developed an interest in photography in high school, but I never considered film as a career until I was in college. I had planned to become a journalist because that was the closest thing to film that I could consider a tangible career. But when I started school at UC Irvine and began interning at different newspapers, I realized how much journalism was changing in an era of digital media.
I realized I needed to diversify my skills so I double majored in film and media studies, thinking it would help me with journalism, but it was the other way around. Being a journalist helped me become a storyteller through the visual medium of film. I began interning at different film companies and studios like Paramount Pictures and CBS Films, and finally, I felt like I was beginning to understand this industry.
After college, I began working at YouTube Space LA as a production coordinator, assisting content creators with production. My technical skills improved but I still desired to be close to story, to writing. I transitioned to working in creative development with YouTube Originals and learned everything I know about Television and the streaming world. My job required reading A LOT of scripts, meeting writers, and sitting in pitch meetings. I loved it! But I also yearned to be on the other side of the table. I didn't just want to develop content, I wanted to CREATE it.
I wanted to be the storyteller, and I wanted to tell stories that weren't being told– mainly about Muslim women. I wanted to see myself in film and television, and that wasn't happening. I decided to get an MFA in screenwriting so I could learn more about writing and equip myself with the right tools. I worked and went to school at the same time. I made a few short films and networked with a lot of storytellers. I finally made the leap from development to full time writing in May of 2018 as the writers assistant for the Ramy Youssef show on Hulu (premiering April 19th).
The show is about a Muslim-American guy (Ramy), navigating life as millennial who also just wants to find God. The show resonated with me so much that I knew I wanted to be a part of making it. I wrote my first episode of television and also joined the production team in New York to shoot the show. It was one of the best experiences of my life– to be able to write something and to see it come to life. While working on the show, I got representation as a writer and was able to secure other projects.
I'm currently adapting a novel into a feature, as well as working on my own original Pilot which will be executive produced by Eva Longoria and MACRO Entertainment. I'm also staffing on a new show. Things seem to finally be falling into place, and I can finally say I deserve to be here.
Overall, has it been relatively smooth? If not, what were some of the struggles along the way?
I would be lying if I said there were no challenges, there always are and will be, but it's also one of the best times to be a creative. There are so many outlets for making content so I think I got very lucky. But I also worked very hard. The idea that I "wasn't good enough" was probably the most detrimental challenge. I thought that I had to be the best writer or director in order to be successful, but the reality is that you just have to keep working at it. There will always be someone who is better, more talented or more experienced.
We'd love to hear more about what you do.
I am screenwriter/director, working both in film and television. I wrote a little bit about what I do in the previous question but will elaborate here.
I started telling stories about Muslim women because I just didn't see myself in any of the characters represented on screen. Even the few Muslim characters represented in media right now feel dishonest, distant and unrelatable to me, usually presented under the banner of terrorism or used as a political/social statement. I never see Muslim women just being "normal" human beings with the same desires, wants and needs as other characters.
I write about Muslim women not just out of desire but also as a necessity. I felt that there was a need and I wanted to fill it. But it's also the lens through which I see the world. I am a Muslim woman, so my stories mainly reflect my own reality. I find it hard to write about things I don't understand or haven't experienced. It just so happens that now people are actually interested in these stories.
Any shoutouts? Who else deserves credit in this story – who has played a meaningful role?
YES, YES, YES! I would not be where I am today without numerous mentors and supporters in my life, as well as all the folks who've helped bring my stories to life. I am majorly indebted to anyone who took time out of their busy schedule to have a coffee with me, read my scripts and gave me an opportunity to work on anything creative.
I have to thank my colleagues at YouTube who always encouraged me to keep writing while I was working. They let me sit in on meetings and to shadow them in things I was interested in which was the best way to learn how to write. Though I think if you are a competent assistant/worker, a good boss should also ideally be a good mentor and the least they can do is give you access to things you are interested in learning but not everyone is that thoughtful. A good boss will consider the well-being of their employees and express interest in their career and success. I was lucky enough to have a few of these folks in my life.
I've also been part of a few filmmaking communities that are interested in diversity and uplifting voices that are underrepresented in media. Film Independent is a big supporter of these voices. I was a fellow in the 2018 Project Involve program with 30 other talented filmmakers who I am proud to now call my community. The program acted like a mini film school, and we were given resources and finances to create a short film.
The films all premiered at the LA Film Festival and have gone on to other festivals. I connected to a woman who is now my manager through the program and have made friends that I hope to continue working with for life!
I also have to highlight my teachers and mentors at Stephens College MFA in film and tv screenwriting: Ken LaZebnik, Jennifer Maisel, John Vandergriff, Valerie Woods and so many more.
I'm always inspired by all the other Muslim women filmmakers who came before me and are killing the game now. I won't even attempt to list any of them because there are so many and it would be a crime to attempt to create a list. Just know that we are out there and we exist!

Image Credit:
Daniel Willis, Wajiha Ibrahim, Charles Murphy
Getting in touch: VoyageLA is built on recommendations from the community; it's how we uncover hidden gems, so if you know someone who deserves recognition please let us know here.