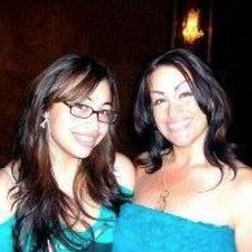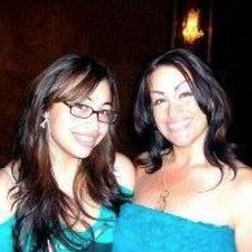 Today we'd like to introduce you to Felicia & Lacey Shaver.
"My Little Wax Bar" is a business formed of a dream by a mother and daughter team in December 2013.
Bay Area natives, Felicia, and her 4 children moved from San Jose to Los Angeles in 2004. She spent over 17 years working in corporate finance and as a single mother of 4 kids in 2006 began working a second job part-time in salon management and was soon trained in Brazilian bikini waxing under one of the best and most respected waxer's in L.A.  In 2010 she worked as an Advanced Skincare Therapist at Facial Bungalow in West Hollywood where she trained extensively under the lead Medical Esthetician from Rapaport Dermatology in Beverly Hills, performing clinical extractions.
Since a young girl she teetered and desired a career in nursing, cosmetology, and in massage therapy.  However, fell into finance and worked her way up the corporate ladder to senior management and assistant controller in a public medical management company. It wasn't until relocating to southern California she was given the opportunity to finally pursue those passions combining health, beauty, and wellness as an Esthetician!  The medical management company she worked 4 years at went through a re-organization and was then that she decided to completely change her career and become a full-time esthetician. It is through aesthetics that she found her niche in all things she desired as a young girl.  She sincerely cares about people and that passion shows and extends through the service she provides in her facials and thorough waxing techniques.
At 19, Lacey had a beautiful baby girl and seeing how her mom had struggled to care for her and her siblings she knew she didn't want to have to depend on anyone to take care of her and her daughter. It is her 6-year-old daughter who motivates Lacey to be successful. Following Felicia's lead Lacey went to school for her Esthetician license and in 2010 began her career. It was then that she knew she wanted to be the "Premier Men's Brazilian Wax Specialist in Los Angeles".
Hair removal is something Lacey has been passionate about since she was 6 years old.  Watching her mom epilate and tweeze her underarms and brows, she was always amazed at the "plucking process" and would beg her to let her "pluck" her hairs for her. Felicia would be lying in bed watching TV and Lacey would run into her room with tweezers in hand and throw Felicia's hand above her head to try to tweeze her underarms.
Fast forward to today Lacey is doing exactly what she knew she would love and prides herself in giving the best service possible.
Felicia and Lacey worked at separate salons while they developed their techniques and relationships with their clientele. In late 2013 it was time to do what they always talked about doing…building their own business! Going out on our own we were nervous, scared and excited all at the same time. Building a new clientele in a city where there are thousands of business like ours is scary but we knew we were ready.
Lacey contacted Groupon with a few deals to generate more clientele traffic for the duo team. However, the deals that she put out through Groupon were fairly new to them as they didn't have many businesses offering a deal specifically for Men's Brazilian Waxing. So the growing process was a little slower than expected.
Felicia specializes in both Waxing and Facials and tho she had a pretty good following from when she worked at her last spa we still needed to gain popularity and acknowledgment for My Little Wax bar so we did a deal thru Yelp as well.
Although we were reluctant to do the "Deals" our schedules quickly started filling faster than we could imagine and we pleasantly grew recognition over the last 3 years.
As of 2017 with the steady growth of our business, which we are so grateful and attribute to our loyal clients, we will be moving to a bigger space which will enable us to hire and train new estheticians who have the same passion as we do. We pride ourselves in giving the most comfortable and efficient waxing, facial and skincare services possible.
Please tell us about My Little Wax Bar & Felicia's Skincare Studio.
My Little Wax Bar is a Hair Removal and Skin Care company. Our services include Full body waxing for both Men and Women.
Felicia specializes in both facials and full body waxing.
Lacey specializes in Men's Brazilian waxing as well as women.
We feel that what sets us apart from others is that we really listen to our clients and always do our best to accommodate everyone and their individual needs. We want our clients to feel special and to know that we are always here to help them feel better about themselves when they leave us. We emphasize in making sure our techniques are thorough, as comfortable as possible, fast and efficient.
We have an open line of communication with our clients and we really listen to our clients. We are firm believers in constructive criticism. If they do not feel satisfied with our service we work with them to resolve any issue, and we feel as though all reviews are good reviews, because how are we supposed to know if we should change something either about our salon, or ourselves if nobody tells us.
Do you look back particularly fondly on any memories from childhood?
A favorite memory from my (Laceys) childhood would be always going with my mom (Felicia) to hair appointments. Being there with her both getting our hair done was always a fun bonding experience. Also the salon she would go to have some interesting stylists, one in particular that I remember has a tattoo of a naked lady on her arm.
Felicia always remembers her own mother telling her stories of her volunteering as a candy striper at the local hospital. That's when I knew I wanted to work with people to make them feel better and good about themselves.
Pricing:
Mens' Brazilian $80.00
Womens' Brazilian $50.00 – $55.00
Facials starting at $125.00
Contact Info:
Address: 1445 N. Gardner St
2nd Floor
Los Angeles, CA 90046
Website: www.mylittlewaxbar.com
Phone: phone: (818) 312-7870
Email: email: mylittlewaxbar@gmail.com
Instagram: mylittlewaxbar
Facebook: mylittlewaxbar
Yelp: My Little Wax Bar & Felicia's Skincare Studio