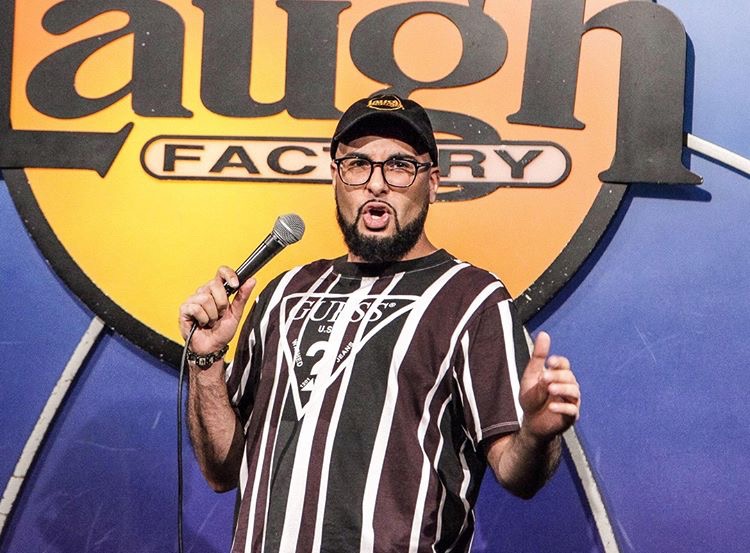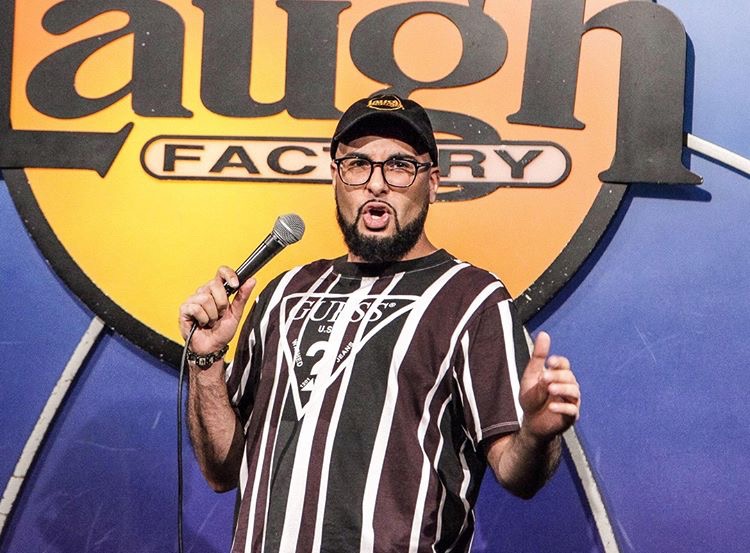 Today we'd like to introduce you to Faysal Lawrence.
Faysal, let's start with your story. We'd love to hear how you got started and how the journey has been so far.
I was born in Los Angeles to two Arab immigrants both from Iraq. Although I was born and raised in Iraq, she is of Saudi background. At the age of one year old, we moved to Saudi Arabia until I was five. One of my earliest memories is of getting bombed during the Gulf War and my father having to put a gas mask on me in a bunker.
When we had returned to America, my father had decided a year later that my mother and I were too much responsibility for him and he decided to leave us. My mother was a college-educated woman from a rich family, but her father was a political prisoner in Iraq. She had left any money behind, but her options were to move to Saudi Arabia and ask for help or stay in America in struggle. Being proud and wanting a life in America for me, she decided it'd be better if she stayed in the US. We struggled a lot and faced difficulties, but my mother never let me feel like I wanted for much. My father would reenter my life, but for the most part, was a "deadbeat dad."
My mom learned English and eventually worked her way up to finding better jobs as she ascended up. We had other struggles like an abusive step-family that caused us to live all over Los Angeles, but I've spent most of my life in the Canoga Park/Woodland Hills area.
Despite all the hardships, no one would had ever said I wasn't a happy and goofy kid. At a young age, I'd mimic Tom and Jerry. When I was in second grade, I discovered Jim Carrey and decided I wanted to be funny. Unfortunately, most of my classmates in elementary school found me more annoying than funny. With my mom being foreign, I was able to watch whatever I wanted without her being able to know if it was adult or not. I watched Martin Lawrence, Married With Children, and Saturday Night Live. My humor was always more advanced than the other kids in my class. My seventh grade English teacher, Mr. Gross, wrote in my yearbook to wait until high school for the kids to catch up and I'd be the funniest kid in school. He was right once the other kids started appreciating adult humor I would be one of the funniest kids in my high school…
Although I have always wanted to be a comedian, actor, and writer, school was extremely important to my mom so I attended school in Los Angeles. I attended school at Pierce College and later transferred to CSUN. While still at pierce college, I saw a comedy show at hookah bar I would frequent. They had a great show every Monday. Big comics would try out new material there before going to do the bigger real comedy clubs. I asked to do the show and they put me on. I got my first taste of stand up at the age of 20. I did it for a few years for fun, but at that time I had no drive and there was no blueprint on how to do it. So, stand up was like fun hobby. I took my time with school as well. I would from go from full-time part-time often. I didn't quite have the drive for much back then.
By twenty-five, I had given up on my dream in show business and was finishing up at CSUN where I majored in Pre-Law Philosophy but was still taking creative writing classes. I had been accepted to better schools out of Los Angeles but did not want to give up on my dream of stand up nor did I want to leave my mother behind.
When I was finishing college and studying to take my LSAT, my father had two heart attacks and I had discovered a party a lifestyle in Hollywood. I got distracted and to the disappointment of my mother stopped pursuing a career as a Lawyer. There was a point where I was lost to the world. Depression and partying had taken over.
As I got closer to thirty, I had been struggling with what to do with my life. At this point, I was becoming a career server, but I know I didn't want that for myself. My best friends and everyone around me encouraged me to go back to stand up comedy. Even comedians who I used to do open mics with encouraged me to come back. It took endless conversations/pep-talks from actor Danny Watters and my best friend Ruben Herrera to get me over my self-esteem issue I faced. I always thought the way I looked made me uncastable.
When I came back, I was doing open mic nights, bar shows, and bringer shows (shows where you have to bring people to perform). I stood out at the open mics because it wasn't my first time doing the shows and I got looked at faster because of how great my friends were in coming out to see me perform. The fact that I had a draw in Los Angeles got the attention of bookers in Los Angeles.
One booker was Jay Davis who helped get me on stage with professional comics faster which ecsularated my growth as comedian. He became the booker at the Laugh Factory for a while and had given me a show to host every month. This put me on the radar of the legendary club owner Jamie Masada.
Jamie has taken me under his wing and helped me grow more than anyone. He's giving me great advice and tutoring. Jamie took a liking to me then gave me a weekly show at the Laugh Factory and a place I'm proud to call home. I'm still working hard and getting better. I owe a lot to Jay, Laugh Factory, and especially Jamie. He put me in touch with people I'd never have had the opportunity to meet, open for, and perform with.
Laugh Factory has given me the opportunity to meet people I'm working with today. Neel Nanda and I are starting a podcast called "Work Ethnic" where we interview people from diverse backgrounds in show business. I'm currently working with Sean Harris and Brennan Mcnichol on a short-form comedy screenplay. There are more opportunities on the horizon and on just four years of being back in stand up. I've started to get my confidence that I had lost and started going out for auditions I wouldn't have before. Comedy saved my life. My mom is encouraging and proud of all I've done in a short time. You can see my weekly show every Friday at 10pm at the Laugh Factory.
During quarantine, my followers have enjoyed me ranting on my balcony in a clip I call balcony thots and I've even made memes. One of which was based on Tiger King and went viral!
Has it been a smooth road?
There is no blueprint to comedy. Most careers you know what the steps are. There's no one way at comedy. There's a lot of avenues. I have a huge self-esteem issue that I've dealt with overcoming. However, a bad set can ruin my night.
We'd love to hear more about your work and what you are currently focused on. What else should we know?
I'm known for being an Arab that doesn't mind poking fun at stereotypes that plague my people. I love to make fun of my mom because she is the most important person in my life. I'm probably also known for being quite possibly the worst Muslim ever. I also do a lot of observation humor and people usually like my complaining style of ranting.
Is our city a good place to do what you do?
Although many people say New York is the best place for comedy, Los Angeles is the best for me. Firstly, all the productions are done here so it helps to get on TV. Second, this is my hometown. It's the best city in the world. That's why people move here and there's opportunity. Lastly, my humor is very LA-based. Making fun of the city's SLIGHT pretentiousness and glamour is conducive to the audience here.
Contact Info:
Image Credit:
Alxis Ratkevich
Suggest a story: VoyageLA is built on recommendations from the community; it's how we uncover hidden gems, so if you or someone you know deserves recognition please let us know here.