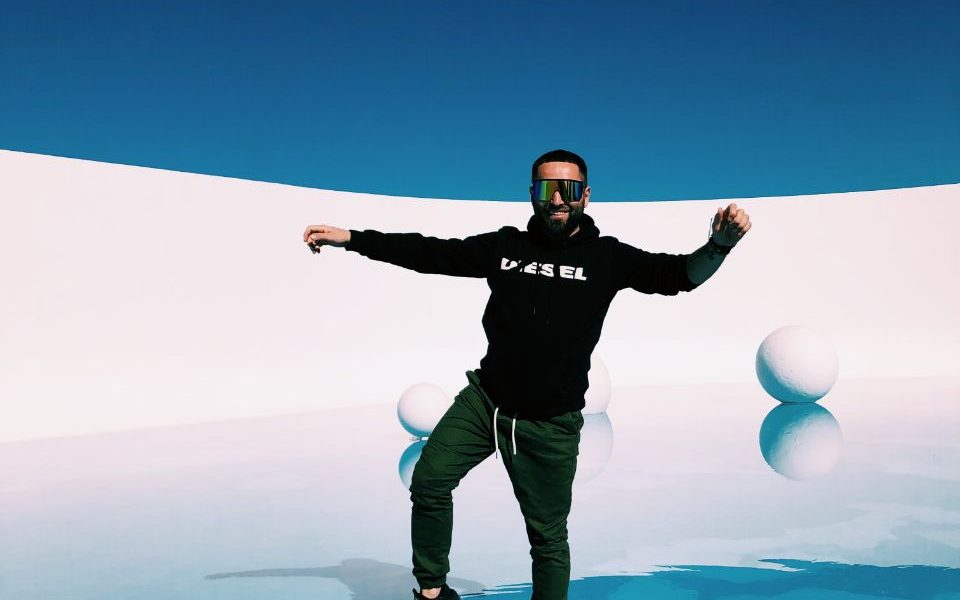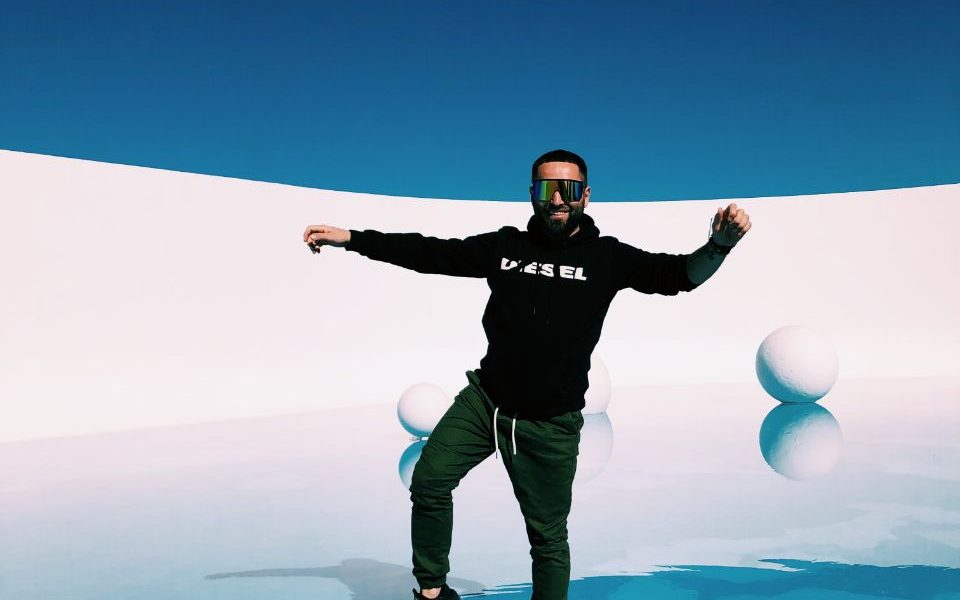 Today we'd like to introduce you to Evgenii Masko.
Every artist has a unique story. Can you briefly walk us through yours?
My name is Evgenii Masko and this year I'm turning 36.
Currently I'm an artist and master colorist at the salon in Beverly Hills.
4 years ago my life has totally changed.
In 2016, I have moved to US from Kiev Ukraine, and I got an extraordinary green card like an artist and a hairstylist.
So, here is my story.
I do hair more than 15 years and abstract art is kind of my hobby.
I was born in Russia and when I turned 20 years I moved to Ukraine. There I have started building myself and I chose one of my dream to be a successful hairstylist.
When I was a kid, I loved doing hair for my friends and cousins, these moments were full of magic and joy for me, especially because I loved to talk and listen the stories.
I got degree in University in Ukraine and after that I jumped on a deeper level of colors and shapes. I was a teacher in hair cutting and as a colorist trainer in hairdressers academy.
That period of my life was amazing I created my own unique techniques and I made a lot of shows and hairstyles for Ukrainian magazines.
Few years later, in 2009, I started creating abstract art and this was new chapter of my life. Next year, in 2010 I had presented my first solo exhibition "Wonderland" in Kiev, Ukraine. That exhibition has gotten a lot of great feedbacks. It was an impulse for me to create more and more, and to explore the art world.
I joined to Contemporary Art School and after I took part in many art shows in Ukraine and Russia.
In April 2015 I had an expedition to Tibet and at the first day in Nepal a huge earthquake has started, that was a real disaster to Nepal and the whole world. People were dying around me under ruined houses and buildings. Most of the ancient temples and holy places were destroyed just in 2 weeks in front of my sight. Every single day I realized how important is to live in a moment and enjoy every breath which was given as a gift.
After this expedition I came back to Ukraine (I WAS ALIVE!) and I've started my new art series "Moments". Also, that year I met my soulmate Sveta, we fell in love from the first sight.
Six weeks later we had a trip to the jungle in Peru and that trip inspired me so much.
When we came back to Kiev I continued creating my art collection "Moments" and that winter we got married.
Our wedding was unusual. We made it as an art show "Moments" in contemporary gallery. The exhibition included 28 of unique pieces made by me that I've created during all these epic scenes in my life.
In 2016 me and Sveta decided moved to US.
LA was a city of my dreams, and that times were not easy, but I continued to create new art works on the new land.
During that time, I past the cosmetology exam in California state Board and I became a licensed hairstylist. Even though it was pretty hard to get ready for this exam but for me it was a challenge to improve my skills and knowledge here in the US.
Once I've got my Californian Cosmetology license, I had an interview in one of the most famous salon in Beverly Hills, Giuseppe Franco Salon, and from that time I'm working there as a hairstylist.
Returning to the art. Those years I continued creating my abstract artworks and one day I received invitation for the show up in Art show in DTLA, then in Hollywood Art Gallery and that I was invited to Miami art Basel week show.
Please tell us about your art.
Talking about the "art part" of my life, I do abstractions using color variations and sacred chanel of my soul and intuition.
Each of my artwork is nourished by positive vibes and love and is a message for each human. My art is about inner world, energy, and Universe. We were born here to create and our inner world is amazingly beautiful.
The Earth is for creating and for living our own unique experience..
I'm sharing my vision and energy to inspire people to transform their life and live in infinity of the present moment.
Before the art session I do meditation and increase my kundalini energy, It helps me to connect with my soul on a deep level and be in a present moment of Here and Now.
What do you think about conditions for artists today? Has life become easier or harder for artists in recent years? What can cities like ours do to encourage and help art and artists thrive?
I think that we are living in extraordinary time.
Internet makes our life easier and we can speed our art all over the world.
Now is the Era of sharing and inspiration to be a co-creators of this world of art.
Our magic city of Los Angeles has a lot of opportunities for artists. We can collaborate with many galleries or curators and take part in variation of art events. The success depends on how many energy each of the artist could spend on their achievements.
How or where can people see your work? How can people support your work?
Currently I don't take part in any of exhibitions, yet. I have submitted the applications for some important events, but this year is so transformative for each of us. will see. I hope everything will be ok.
You can find me online, I have my Instagram page and web site.
As a hairstylist, I often do a collaborations with famous bloggers and photographers.
You can find me also on Instagram, google and yelp
Contact Info:
Website: www.masko7.com
Phone: +13477033735
Email: masko7artist@gmail.com

Image Credit:
@Giuseppefrancosalon
artists corner gallery
@yuko.studio