Today we'd like to introduce you to Eve Shapka.
Thanks for sharing your story with us Eve. So, let's start at the beginning and we can move on from there.
I've always been the person who was jumping to help people. It's not something I contemplated or was trying to find a way to do, rather I'd find myself offering advice and then physical help whether it be connecting people, making some sort of necessary call or helping someone complete a task they couldn't figure out how to do which would simply change their entire situation for the better. I can't honestly tell you why or how I always know how to fix someone's problem or direct them to the one thing that would be the key to their business, but I've helped all my friends since I can remember. I have a few theories on why I am able to see where the open path is to pass the soccer ball across the field and score. There is no doubt my parents are master manifestors and I'd say that although there is a generation skipped between us, they were very forward thinking and Avant Garde for their time, and so were all my grandparents before them. They had staple phrases they would either say about themselves or to me say I would remember like, "No who you are and where you come from and nothing else matters." Now obviously most people use that phrase as a cultural reference, but my parents' cultures couldn't have been more opposite, so I always took its meaning as what I believe in. My mother who accomplished many out of the ordinary achievements for women of her time, like building two houses by hand from scratch, and I mean she fired the plumbers and brick layers and did these things herself, to every molding and carrying in each piece of raw granite stone and puzzling 4,000 sq ft and then grouting them in herself, would say, "I can do anything" multiple times a day.
The one thing I can say I have always contemplated was making people's dreams come true. Even with giving birthday presents, since I was first in school, I would ask my father to help me get extraordinary birthday gifts for my friends and I was so adamant about it being exactly what I had envisioned. I couldn't give a regular stuff animal or toy, no It had to be a pet, an offbeat one or something I knew that person wanted and their parents would never get them. I can't remember my father ever arguing or saying no. He's just take me to get whatever was in my head. Nothing made me happier than seeing someone light up so huge, like their biggest dream had come true.
Throughout my life, at every corner, I could see something someone wished deeply and I was determined to deliver it to them. One of my best friends in college was from Croatia and not only did he not have the money to go home for the Holidays, but his research professor wouldn't let him. I collected the money to get him home from many friends knowing there was no way that professor could deny him with a ticket from 30 people. I cooked a huge lasagna dinner, invited everyone as our goodbye for the Holidays party and while he thought everyone was leaving him the next day to head to their families, little did he know he was too.
Through my desire to help people realize their dreams, I found many roadblocks to overcome to get there. I also grew up in a complicated family with 5 kids, where I was the youngest watching all the terrible mistakes they were making. I reached a level of being able to predict their next move just based on the patterns I continuously witnessed on repeat. I believe this helped me see people's next obvious move and why even when they think they are not repeating themselves, they are in fact a broken record.
The Manifest University was founded in the last couple of years because of my business manager, who one day asked me why I didn't set up an official school to help people manifest after hearing all the miraculous stories I would tell him of the people I helped around me. By that point I had developed many unique tools and daily exercises to change the imprint on their subconscious. These new imprints open up all possibilities and unblocked their major negative beliefs allowing them to see how to manifest and keep all their greatest desires.
I first created the six month one on one private course out of my desire to help my students stay on track doing the daily homework, which if you in fact do daily, will get you want you want. Many people I worked with over the years would get something huge within days or even hours of working with me and then lose it by allowing their old patterns to take over. I knew I had to create a system of making them responsible even through hard days to get them to go to the gym for their mind. Through this process, I had so many people write me from around the world needing help, that I am now launching live forums, online classes and a book so that everyone has something they can get to help them and right away. If there were a thousand of me, I'd sit by everyone's side and help them get there and this is the best way I can do that for now. I'm creating new tools and ways of getting to people every day.
Great, so let's dig a little deeper into the story – has it been an easy path overall and if not, what were the challenges you've had to overcome?
With any business, there are ups and downs. I've used my own tools to manifest past my blocks, but I'd say that the biggest difficulties come with the cobbler who doesn't wear good shoes. Many times, I've been able to help others and not myself. This is partly due to my line of work in that it's hard to find advise on this subject from a close friend or business associate because most of manifestation is unchartered territory.
There are business models you can implement that others have had success with, but to make people understand that most of what we experience is not concrete and how to present that in a sales pitch, doesn't always convert to direct sales. I've had desires to create world peace circles and greater community understanding of their own power, but getting money behind this and finding a way to present it where people will want to be a part of something bigger than their immediate material desires is sometimes challenging. Wording and presentation is everything, and you never know how it's affecting each individual.
I get emails from all over the world from people tapping into what I call the PHD of Manifestation, telling me the same thing over and over, they don't have anyone around them with whom they can discuss the mind and manifestation. I can tell you that taking my course will get what you want, and it's true, but it's much bigger than that and much more powerful. Sometimes I struggle with selling people what they want, when what I want to sell them is happiness.
The Manifest University – what should we know? What do you guys do best? What sets you apart from the competition?
I help people change their beliefs and their patterns by giving them new perspective and making new imprints on their subconscious. There are many manifesting coaches out there and all of us have the same goal, to make people happy.
My particular approach is very scientific, biological and practical and I'm constantly using metaphors my students can relate to their own lives to bring about great change. I help people manifest happiness by not taking away their ability to recognize negative aspects in the world or trying to only stay positive, rather by moving their emotional metabolism up octaves. If your range of emotions moves up only one octave, your lowest feeling is now higher than your highest emotion was in the lower octave. Since like attracts like, moving up only one octave now attracts everything in your life in a happier and more successful vibration.
I'm proud of my students who surprise me every day by implementing TheMU Tools and interpreting them and their results in unique ways I couldn't even have dreamed. I get them on a road to success and like riding a hot airstream they start floating up quickly. I cannot describe in words the joy this gives me.
Many of my students have called me 'the final step'. Most of them have had years of therapy and/or attended many types of self-help forums, read tons of books and with all the knowledge and understanding they acquired, they simply don't know why they are still playing out their patterns nor how to organize the information and implement it in a step by step format to break them. Many of my students can see a certain amount of their patterns, only after repeating TheMU tools are they able to see all of their patterns and not only manifest what they want, but learn how to keep it by not letting old patterns reemerge.
What moment in your career do you look back most fondly on?
It is hard to say what my proudest moment was to date as I feel so proud every time I see feel genuine happiness from a student. I think what melts my heart most is when I get messages from someone I've helped telling me that I've changed their life forever, they are so happy and they don't know what they would have done without me. It's the greatest feeling of accomplishment for me, I'm not sure it's something you can write about. These moments push me to think of more ways I can help people in a larger and larger way.
Contact Info:
Address: 171 pier Ave 34 Santa Monica, CA 90405
Website: www.TheManifestUniversity.com
Email: info@TheManifestUniversity.com
Facebook: Manifest University
Twitter: Manifest University
Yelp: Manifest University
Other: Manifest University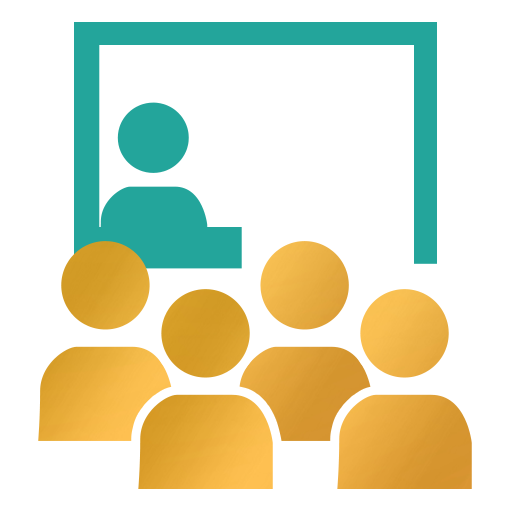 Getting in touch: VoyageLA is built on recommendations from the community; it's how we uncover hidden gems, so if you know someone who deserves recognition please let us know here.