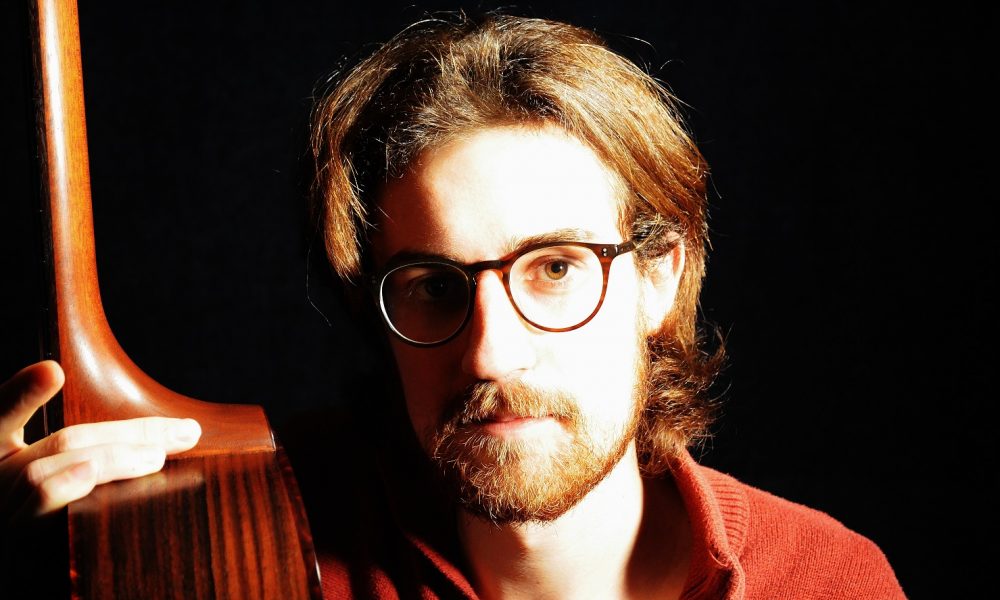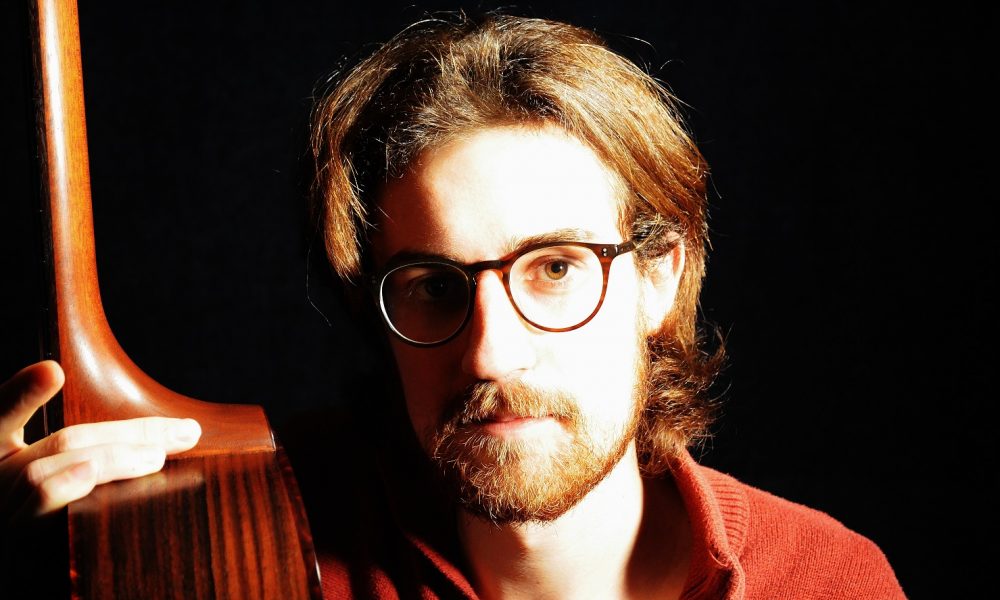 Today we'd like to introduce you to Evan Jiroudek.
Evan, let's start with your story. We'd love to hear how you got started and how the journey has been so far.
I started playing music in Cannon Beach, OR the summer going into 6th grade. So I must have been ten years old. I started on guitar and at the time it wasn't for me, so I changed over to drums. A buddy of mine Stirling Gorsuch and I really wanted to start a band and we hung out after school and would listen and talk about music. We kept seeing this dude with Heelys named Cory Rice and apparently he played guitar so we started hanging out with him. We formed a punk group called Angry Salad that I sang and played drums in. That only lasted a year or two though.
So I just started practicing drums on my own and got into all sorts of stuff, but rock n roll sat at the heart of what I was working on. My brother Lake picked up the guitar when I hit 7th grade and we started a duo group called Birds of Fire which we took from an album by the Mahavishnu Orchestra. We continued to play as a duo four more years and at that point, we both joined the Seaside High jazz band my junior year of high school and Lake's freshman year. Getting into jazz music was a big turning point in my life.
It was a huge creative vessel for me. The possibilities seemed endless and lent to be a great escape from high school. The following year I moved to Portland, OR to join a conglomerate jazz big band and got some playing experience at jazz festivals and at some local clubs in Portland. That year lit a fire under my ass to start pursuing music as a profession. I applied to a few colleges for jazz drumming and decided to go with California Institute of the Arts (Calarts).
Getting to Calarts in 2010 was like taking the training wheels off, and immediately finding the biggest hill to go down. There were so many things to do and I felt I really came into my own there. Super amazing group of people I met there and to this day is a huge part of my musical family. While there my love for collaboration, composing, recording and songwriting was sparked. I also began my teaching career at Community Arts Partnership and Academy of Creative Education at Oakwood during my time at Calarts. I got to record at Capital Records for the Calarts jazz cd which was a dream come true and an inspiration to get more into recording.
Out of school, I started teaching at Cultivating Creative Minds and West Coast Music Academy and in my free time I was playing in a bunch of bands around LA. A few of the groups that I was focusing on were King Hurrah, Wistappear, Crooked Barrel of Snakes, and Still Growth. With all these bands I was recording, touring, and gigging as much as I could. I got some recording experience out of studios in LA. I did a few west coast tours and a cross country trip to record out in Athens, GA at Chase Park Transductions. That trip got me so hooked on recording and songwriting. I got back from that trip in 2015 and began writing songs every day and picked up a guitar again.
My sister Harmony and my brother-in-law Rob Lawson put me up for about three or four months during that time which was a lifesaver (thanks guys). I moved to Highland Park The end of 2015 and began demoing my music out of a garage converted to a room. I came up with the name Innocent Alex for my group and recorded an EP which was finished in 2017. During that time I started recording as an engineer/producer for other artists such as Dylan Rodrigue, Bones Muhroni, and Lake Ryan.
I was having a total blast during this time but I was also wearing myself down paper-thin. After something like an emotional breakdown, I moved back to Oregon for about nine months working as a barista and a line cook. I took some time off to travel and song write again and did a four month-long cross country trip. When I got back from that I decided to move back to LA and continue working as a musician and teacher again.
Has it been a smooth road?
Not really I guess. Most of the journey has been off-roading and seeing where things take you. Financially it has always been a struggle. Over the years its been hard to make enough to support myself. I've had to take a lot of odd jobs or different part-time jobs or do a bazillion projects to stay afloat. Most mornings are an existential crisis, trying to keep your sanity and health together is quite the balancing act. Plus alcohol and nicotine are always waiting around the corner.
Over the years I've found band dynamics are very emotionally intense. Making sure everybody's thoughts and concerns are heard and keeping everybody interested and on the same page is not an easy task and it's hard not to take things too personally. Seeing people come and go and constantly working with new people can be emotionally draining. Don't get me wrong it's a blast having the constant change of pace, it's just it comes with a toll.
Friends and family have been a tremendous help and I am not sure I would still be making music if they didn't support me so furiously.
We'd love to hear more about your work.
Now I am currently working on finishing/releasing a handful of projects with Crooked Barrel of Snakes (Blake Baldwin), Dylan Rodrigue, Innocent Alex, and a solo record I am currently writing material for that will just be under the name that's on my birth certificate.
Innocent Alex has gone through some changes over the last year or so. It is now co-lead by my brother Lake and I and we added Marcus Högsta on bass about a year ago. Before that, it was really just a recording project but now we are playing out quite a bit. We will also be releasing an album called No More Heroes around the new year that we finished tracking and are now in the mixing process.
Making an album ain't easy. It's a process I am completely fascinated by though. I love seeing what people come up with and what decisions they make on the spot. Witnessing all the different possibilities for arrangement, orchestration, and mic placement are magical. It's an all you can eat buffet.
Is our city a good place to do what you do?
Yes, it's an amazing spot to work with a wide range of musicians and artists. It lends a heaping spoonful of opportunities. Which allows for a myriad of inspiration and rapid growth. I'm glad I didn't get my start here though. I had a chance to work out of my incubation chamber in a small town which I wouldn't trade. That allowed me to cultivate and solidify ideas without people telling me what was right or wrong before I got to fully explore an idea (too many cooks). LA moves pretty quickly, so I think in some way you have to be ready for it to keep your own momentum going. I wouldn't change the city that much or at all, I keep coming back here and I know what I'm signing up for at this point.
Contact Info:

Image Credit:
Tom Jiroudek
Suggest a story: VoyageLA is built on recommendations from the community; it's how we uncover hidden gems, so if you or someone you know deserves recognition please let us know here.